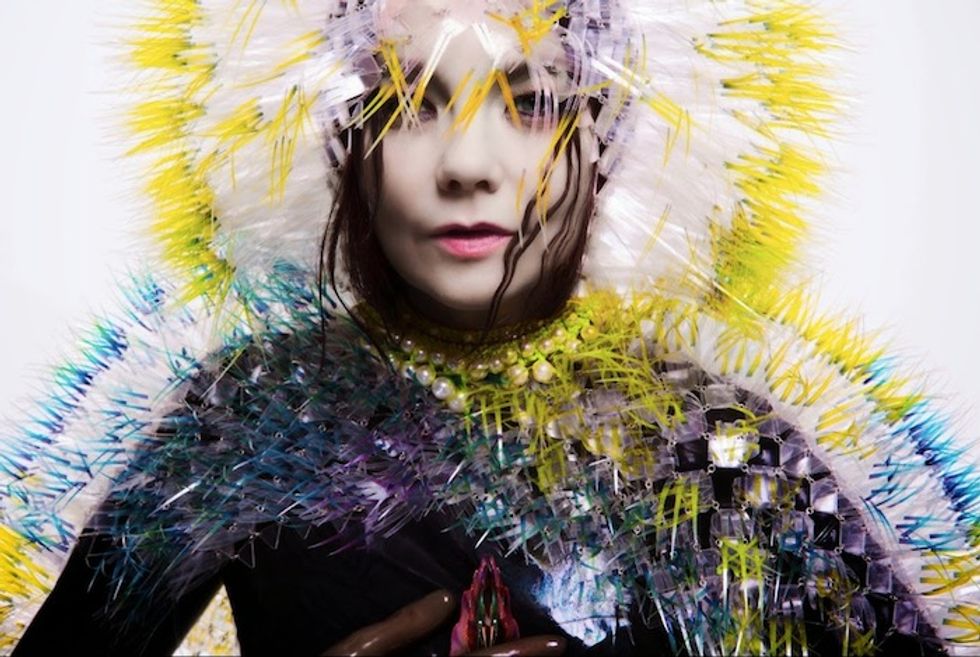 Mother to all high school misfits
Björk
blew us away earlier this year with her newest album
Vulnicura -- 
and she's done it again with today's premiere of an interactive panoramic video for the gorgeous track "Stonemilker." 
Originally debuted as a part of her MoMA exhibition on a dozen pairs of virtual-reality headsets, we now finally have an interactive online version that you can futz around it by dragging around the window. 
The heartbreaking first track of an incredibly intimate and breathtaking album, the
Andrew Thomas Huang-directed
video has us exploring the Icelandic beach where the song was written with a radiant Björk. Standing tall in her billowing, aurulent dress adorned with a pearly chestpatch evoking her
daring album cover
 (which was also conceived by Huang), we spin in dizzying, panoramic circles -- a concept that
Björk said
"matches the cyclical fugue like movement in the song. If the song has a shape it is sort of like a circle that just goes on forever." Frolic with her below.