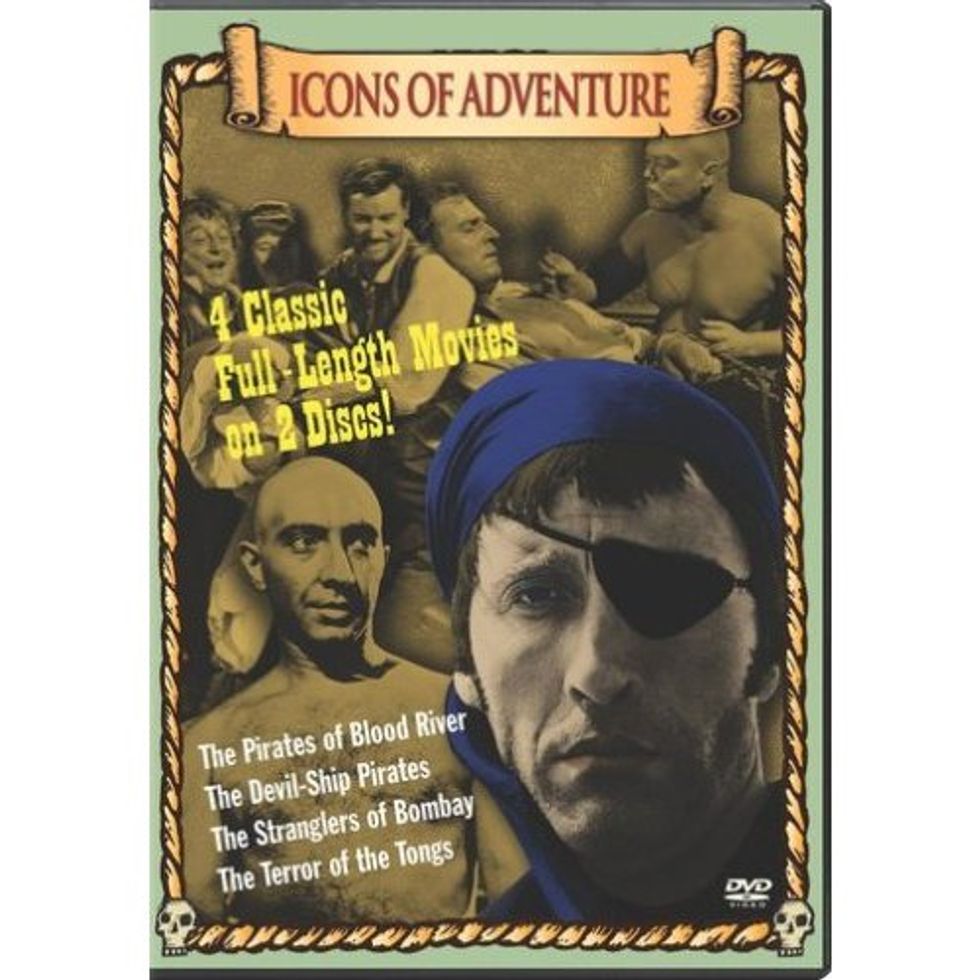 I had the best weekend watching the great DVD set, Icons of Adventure, featuring four rare adventure films from the British Hammer Studios better known for Christopher Lee's Dracula films.
The Pirates of Blood River (1961) stars Kerwin Mathews (The 7th Voyage Of Sinbad) who escapes from a hellish prison and is rescued by a crew of pirates, led by Christopher Lee, who head to Mathews' hometown in order to plunder it. Oliver Reed plays one of the bloodthirsty "maties," in this rousing adventure.
The Devil-Ship Pirates (1963) is set when the British fleets were fighting the Spanish Armada. It's also about the "Diablo," a Spanish ship filled with pirates (again led by Christopher Lee) who find their ship so damaged they are forced to land ashore in England and subsequently convince the seaside town that the Spanish won the war and force them to help repair their ship.
The Stranglers of Bombay (1959) is one of the very best of the batch (and was notorious at the time for its unbridled sadism). It's a widescreen black and white shocker about a British soldier (played by Mr. Sardonicus, Guy Rolfe) in India fighting the cult of "thuggies" who kidnap children and force them to become stranglers. Eyes are gouged out, hands lopped off and an entire transport envoy is brutally strangled in their sleep.
The Terror of the Tongs (1961) follows a secret sect who terrorized Hong Kong at the turn of the century (run by Christopher Lee again) who says to his assassins after giving them a night filled with prostitutes and opium: "Take this -- the ceremonial gauntlet and the sacred hatchet of the Red Dragon!"
All these movies look glorious are are great fun. Pirates and stranglers and Tongs, oh my!