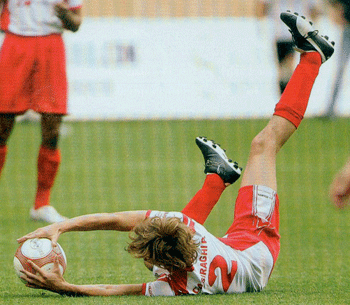 Okay the World Cup is over but Mr. Mickey is behind in putting up his Casiraghi soccer shots!! So better late than never with these fun snaps. Pierre might not have the physique of the Ronaldos and Gattusos but he's still MM's baby!
MM has included a bonus shot too that's a little blurry but then, you all only expect as much from MMBlog.
As often is the case, these juicy snaps come from Point de Vue. Visit them on-line and subscribe. It really helps with your french vocabulary!!!