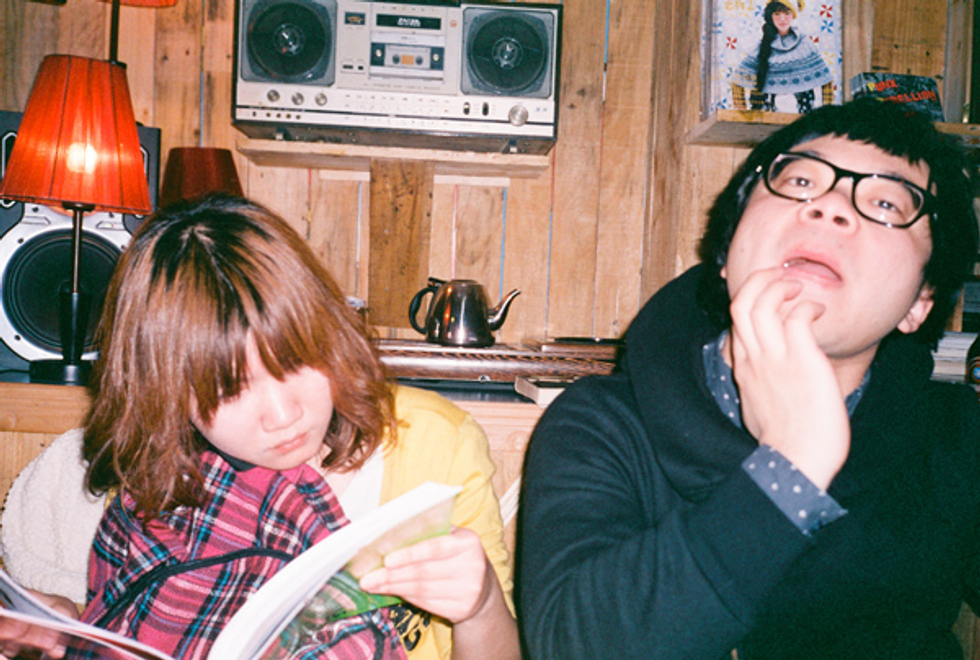 I first noticed 27-year-old
Ka Xiaoxi
's work on display at a gallery in Shanghai's art district,
M50
. His photos were on view along with the work of 16 other young photographers he had brought together, for a show (
and accompanying book
) called "Light Room." His grainy, raw and perfectly unnerving shots, accompanied by poetic descriptions and plenty of cold beer on hand attracted an art crowd caught in what
Ka
describes as "their dilemma of being isolated from and addicted to life at the same time." I caught up with the curator and photographer recently to learn more about his art and his take on this new generation of Chinese photographers.
A central focus of your work is capturing China's youth culture. How would you describe youth culture in China to someone reading this in L.A., New York or London?
It's hard to describe. You can see what we've done with music, fashion and art. But, in general, I would say we're all
e
nergetic and young, but not crazy enough.
How did you get your own start as a photographer? Who or what inspired you to start?
I didn't consider myself a real photographer until last year when I took pictures for Adidas Originals. Before that, I just loved to take snapshots with my auto-F film camera. I was inspired by Terry Richardson at the beginning. I loved his photos so much at the time. Now, I like others such as Helmut Newton, Jurgen Teller, Ryan McGinley, Hasisi Park, Tim Barber, etc. My style's very casual now, with some certain "Ka" style that's developing. I love to use flash and shoot people. that's all.
What's the best thing about being a photographer in Shanghai right now? What's the most frustrating aspect?
The best part is that you can get inspired in so many ways not -- through fashion, people, music... But it's not as cool as Tokyo, London or New York. The bad part is how hard you have to try to be successful or get famous. For me, the creative scene in the West is more mature, and widely applied in many ways, through both commercial and art projects.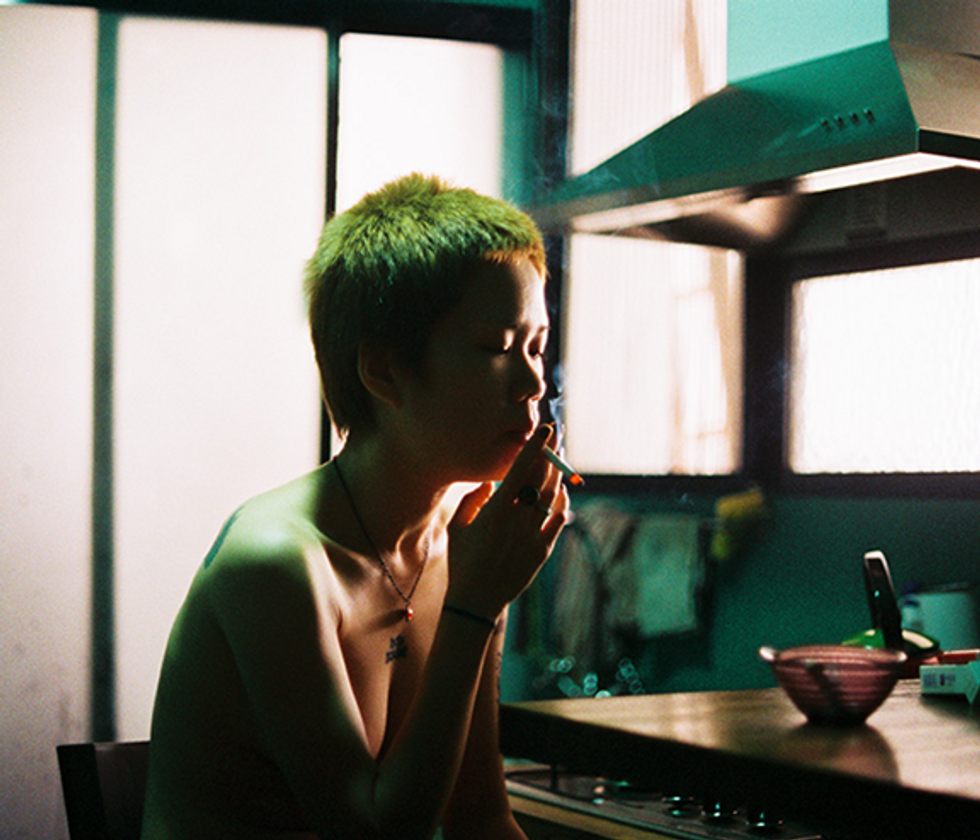 Tell us about "Light Room." How did you get the idea to create the showcase? How did you select the artists?
I chose 17 photographers in all, some live in China, some not, but of course they can only represent part of the young Chinese world, as there are thousands of photographers now.
Through 154 photos of this book, people can see what this young generation cares about. I can say that most of the photos are very natural, capturing moods and feelings, but still several shots from three or four photographers are very artistic, such as Luka Yang and Mou Hoo. Most of them are my friends and I have been following their work for years. They keep turning out better and better work, so I selected what I thought were some of their best pictures, rather than entire series they've created.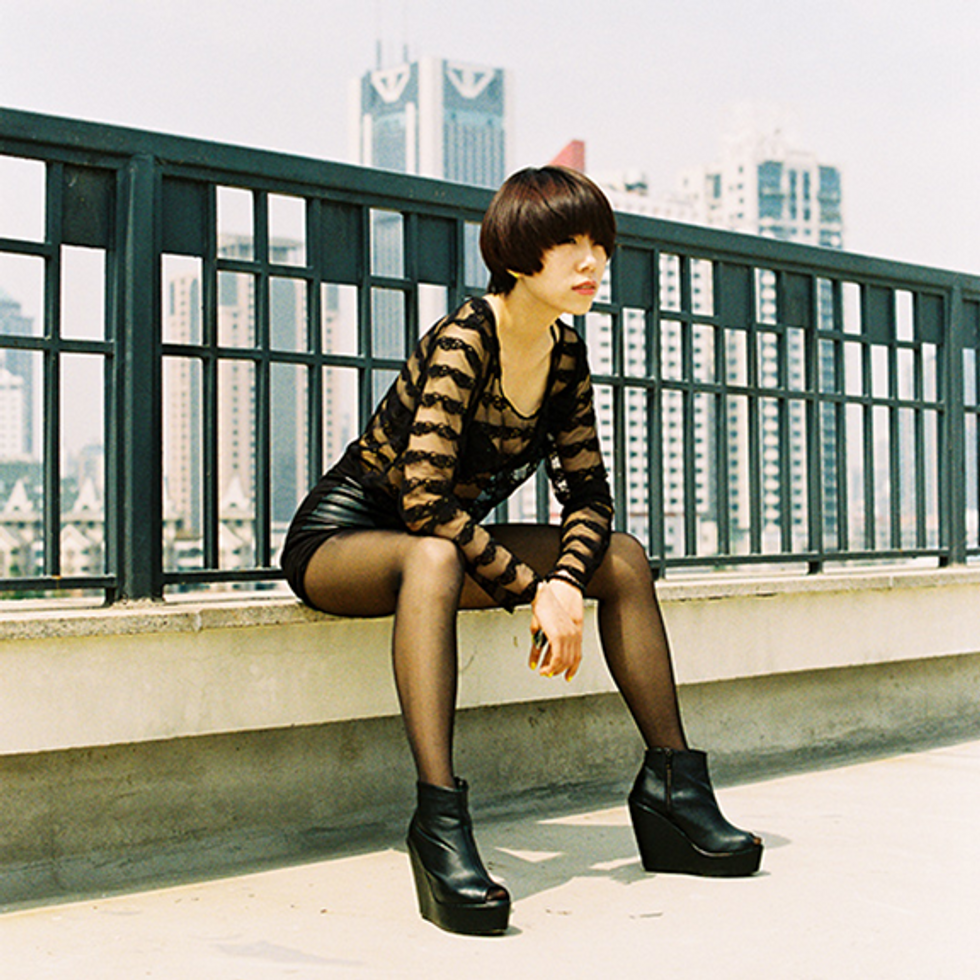 Through projects like "Light Room," and your site Goooodie, you're doing a lot to help showcase emerging talent. Who helped you out when you were getting started?
Many friends helped me on design, the logo, the website and the book, getting a space to show, promoting on the Internet or magazines. I am a lucky man, I wanted to do these things and they helped me to make it happen.
What's next for you? Any new projects on the horizon that you can share?
We are doing an illustration exhibition now, in a store called Studio Timeless. The artist is I Am White.
What are some of your favorite spots in Shanghai to hang out and get inspired?