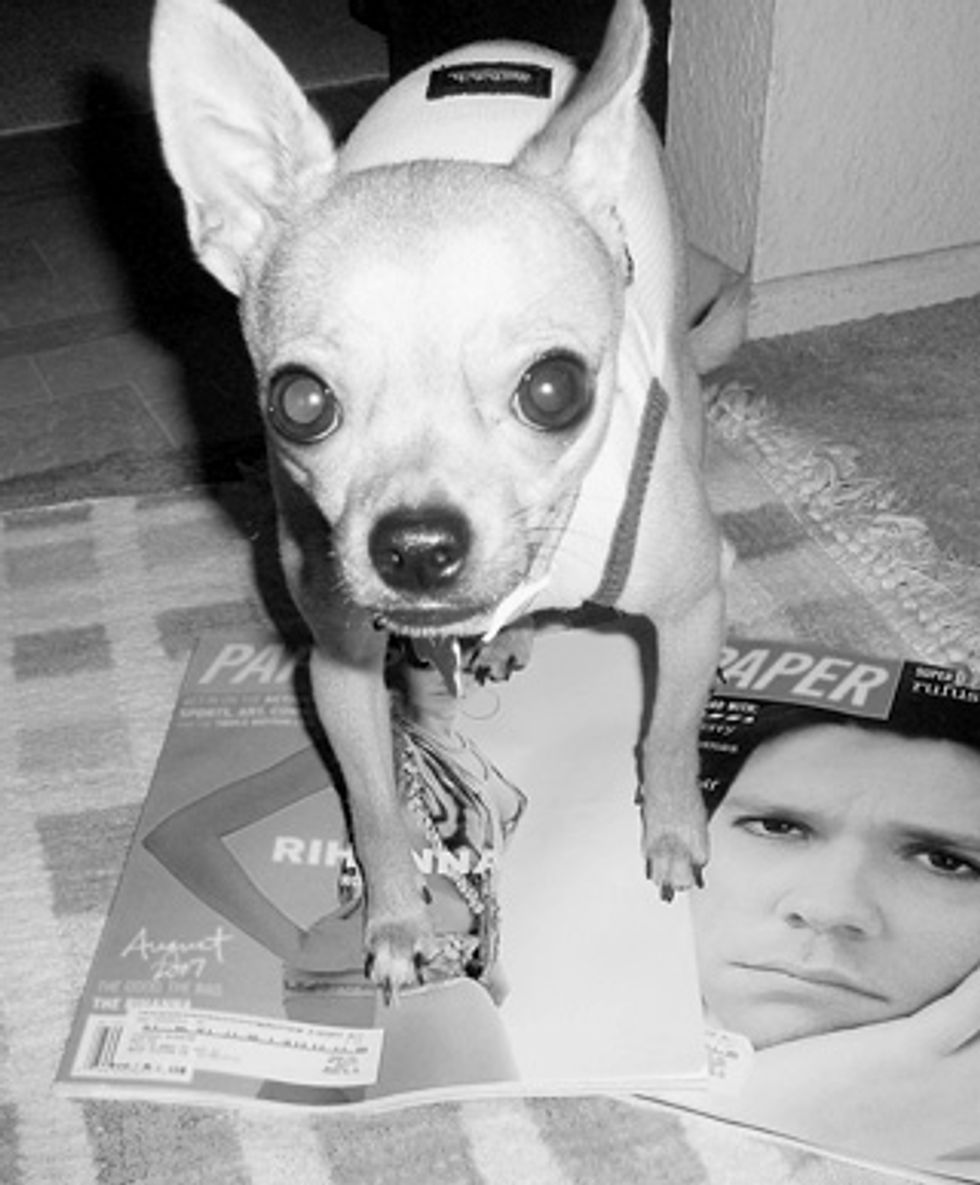 What's your name? Maleko Kekoa Blanche (maleko means mark and kekoa means the brave in hawaiian... my daddy named me after himself.)
How old are you? One year and three months.
What breed of dog are you? I'm a male toy deer Chihuahua.
What are your pastimes? Sleeping, going to the beach, listening to music (my favorite is Hawaiian), playing fetch, sunbathing, acting like a raccoon, learning obedience words in Hawaiian, doing tricks to get treats, getting spoiled by everyone especially my mommy and being very, very cute all day long!!!
What's your favorite PAPER cover and why? Rihanna... because she's very cute like me and she has a wonderful voice!
Put your pet on PAPER! Take a photo of your pet with a copy of PAPER magazine, have him/or answer the questions above and email the goods to vip@papermag.com with the phrase "Pets on PAPER" in the subject line!