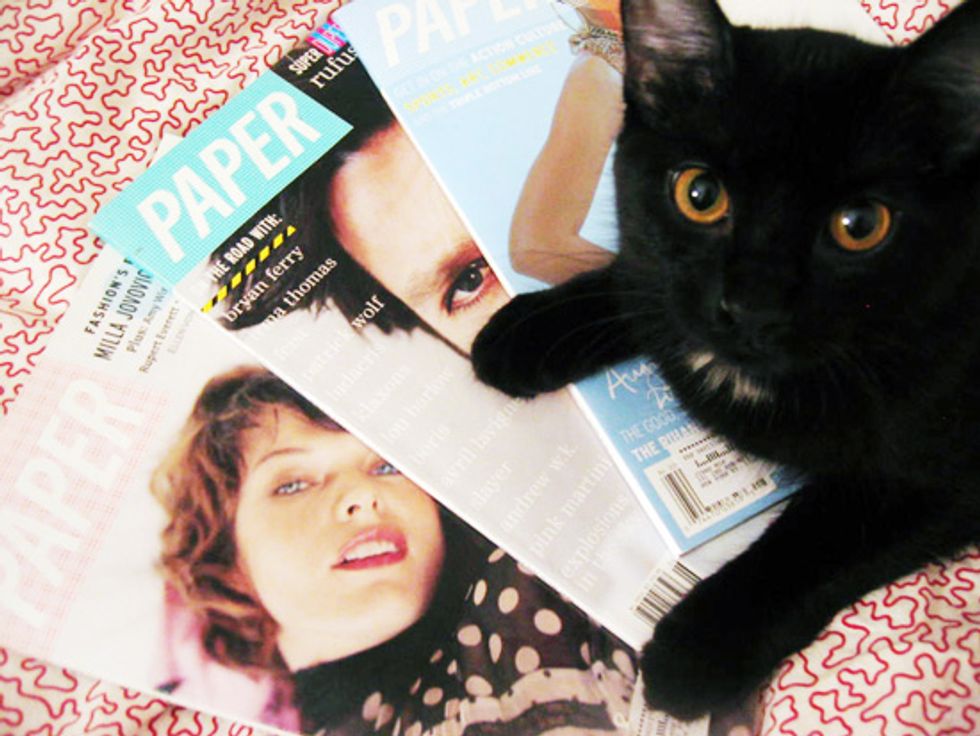 Welcome to Pets on PAPER, wherein you guys put your pet on a copy of PAPER, take a photo, and send the photo our way... This week, we are pleased to introduce you to a kitty kat who goes by the name of Ham.
How old are you? Eight months old
Where do you live? Gramercy, Manhattan
What are your pastimes? Hide and seek, playing soccer with popcorn, torturing the PINK dog doll, looking out the opened window.
What's your favorite PAPER cover and why? 2005 June/July Puffy Amiyumi cover. I can play with those flowers around them all night long!
Put your pet on PAPER! Take a photo of your pet with a copy of PAPER magazine, have him/or answer the questions above and email the goods to vip@papermag.com with the phrase "Pets on PAPER" in the subject line!