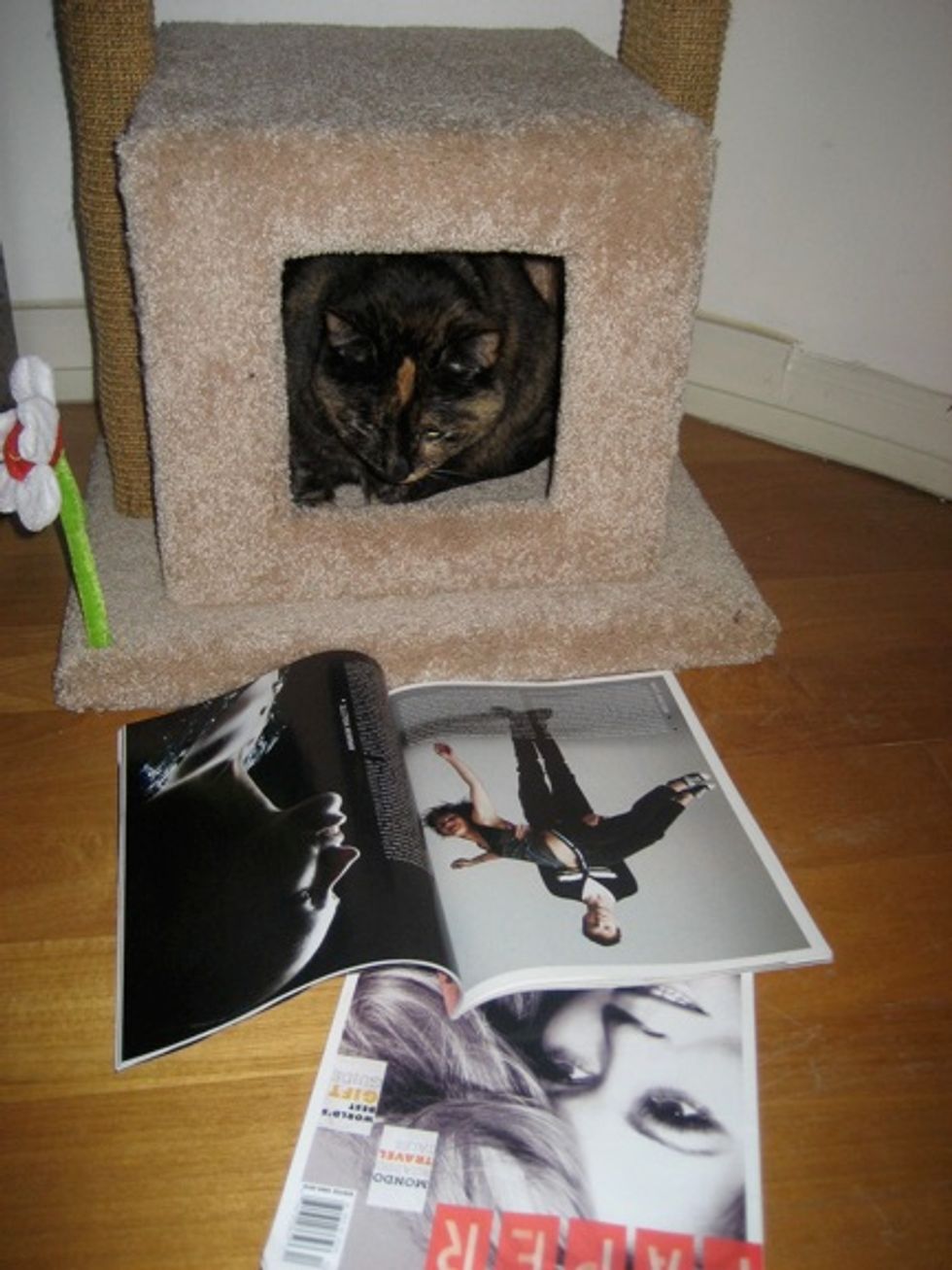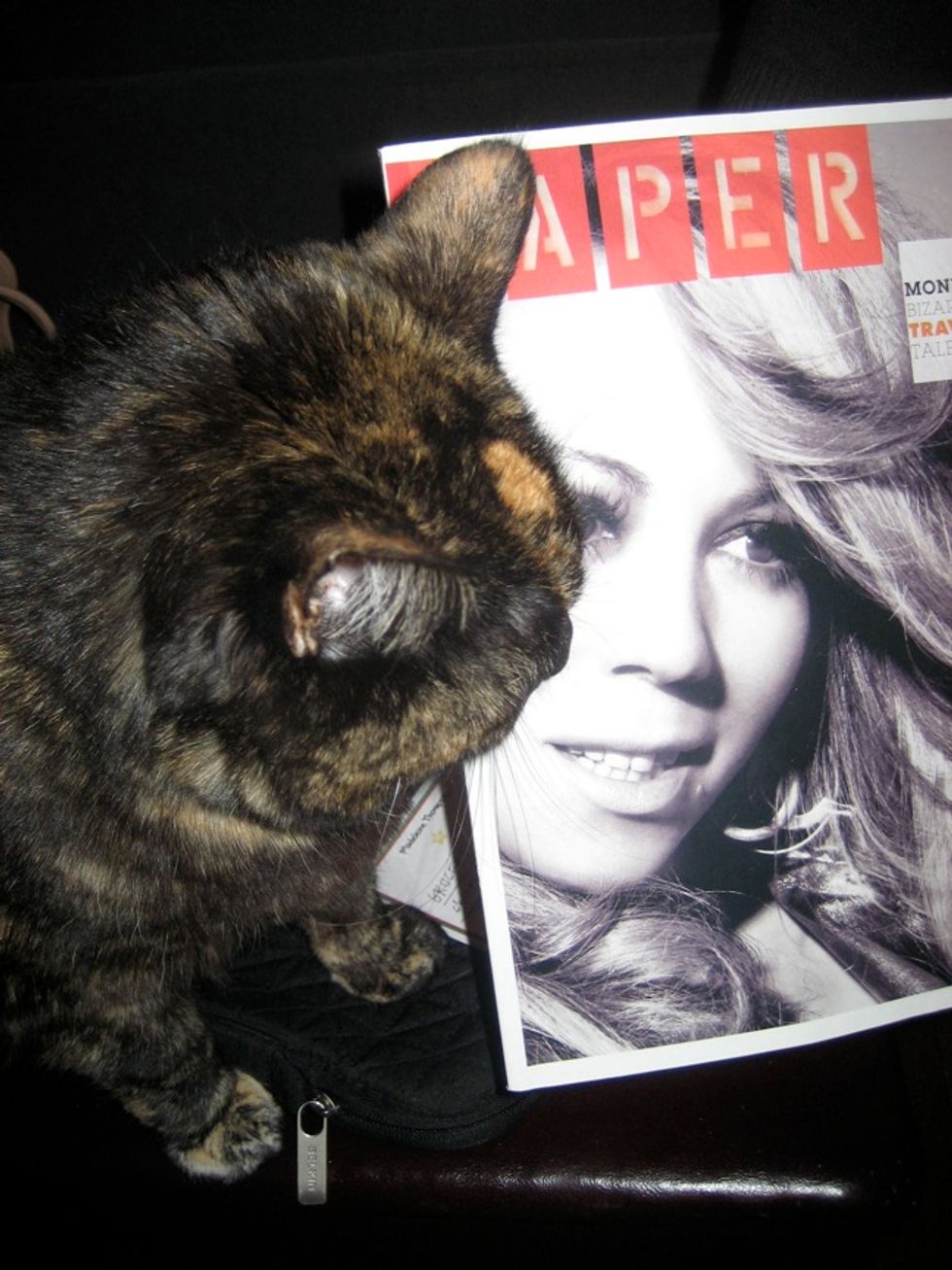 Pets on PAPER, our recently resurrected blog series, features reader-submitted pictures of their pets sitting on top of, reading, playing with and generally doing their thing with a copy of PAPER Magazine.
What's your name?
Dr. Louise
Why are you a doctor?
My parents thought "Dr. Louise" was a hilarious name for a cat. 
How old are you?
5
Where do you live?
Williamsburg, Brooklyn
Who do you live with?
My mom and dad
What are your pastimes?
Sleeping in the sun, stealing eyeliner pencils out of cosmetics bags and batting them under the couch, spying on birds out the window, sadly watching people eat food I'm not allowed to have, going crazy on my cat toys, and looking at PAPER's fashion spreads in my kitty condo.
What's your favorite cover of PAPER?
  I love R&B and pop, and was really pleased to see
Mariah Carey
on your December 2009/January 2010 cover. I thought she was great in
Precious
and admire that she can grow fur on her upper lip.
Want to see your pet on PAPER? Submit a photo/photos, plus answers to the above questions, to
vip@papermag.com
.