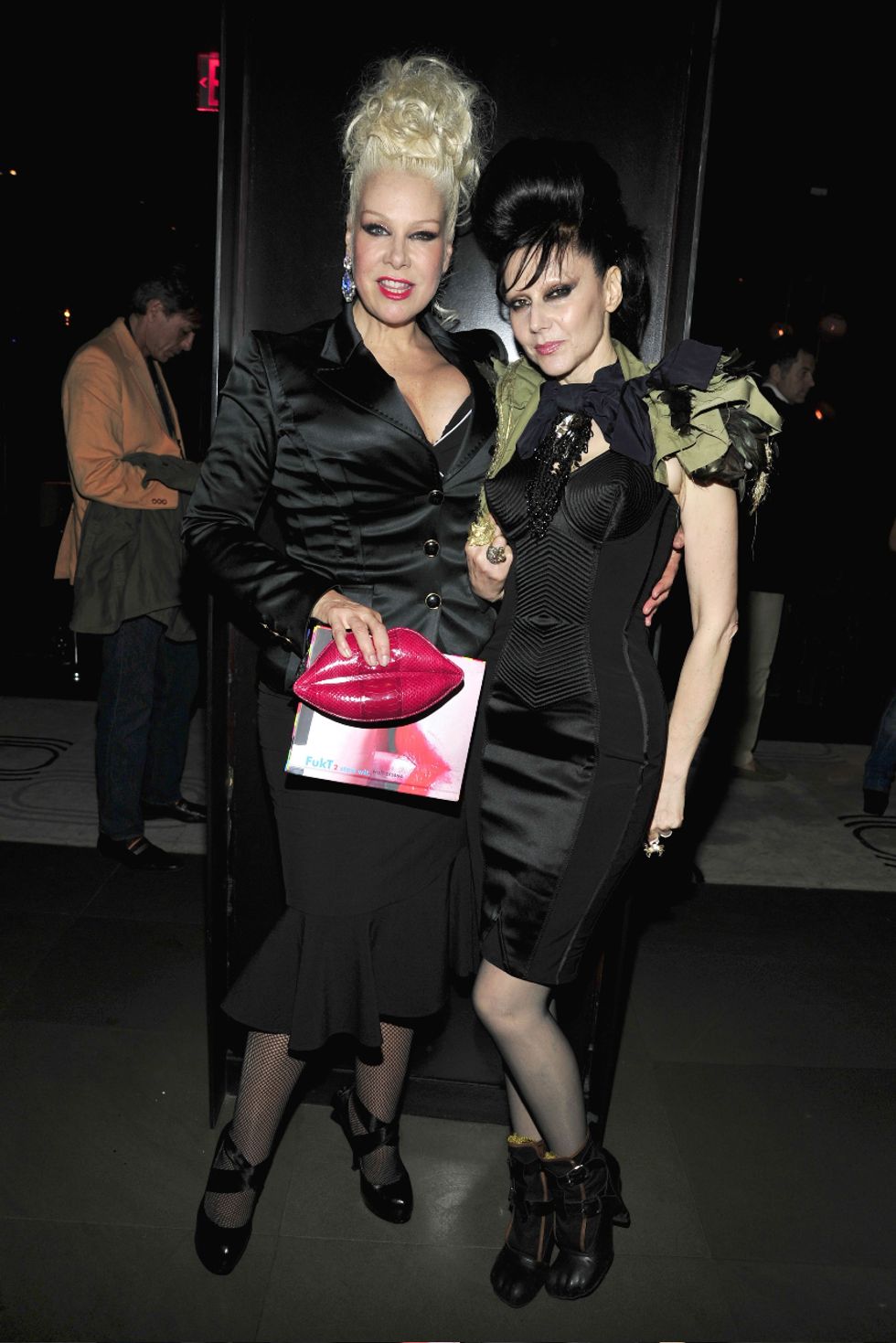 New York nightlife is going old-school.
Danceteria
is having a
reunion party
on May 8th at the
Aspen Social Club
(will Danceteria regular Madonna attend?) and last week nightlife queen
Susanne Bartsch
hosted a birthday bash for blonde 'n' busty '80s/'90s disco diva it-girl
Dianne Brill
at the once-again trendy
Royalton Hotel
. I asked Bartsch how the strobe-lit scene has changed in Manhattan over the years. "In the '80 and '90s we were more democratic about where we would go and where we wouldn't go," Bartsch recalls. "We sampled every scene. We socialized with so many types of people. We mixed groups a lot. Now it seems to be more clique-ish which is comfortable and less risk of having a bad time I guess. But that is not why you go out. Comfortable is why you stay in."
Photo of Dianne Brill and Susanne Bartsch from patrickmcmullan.com