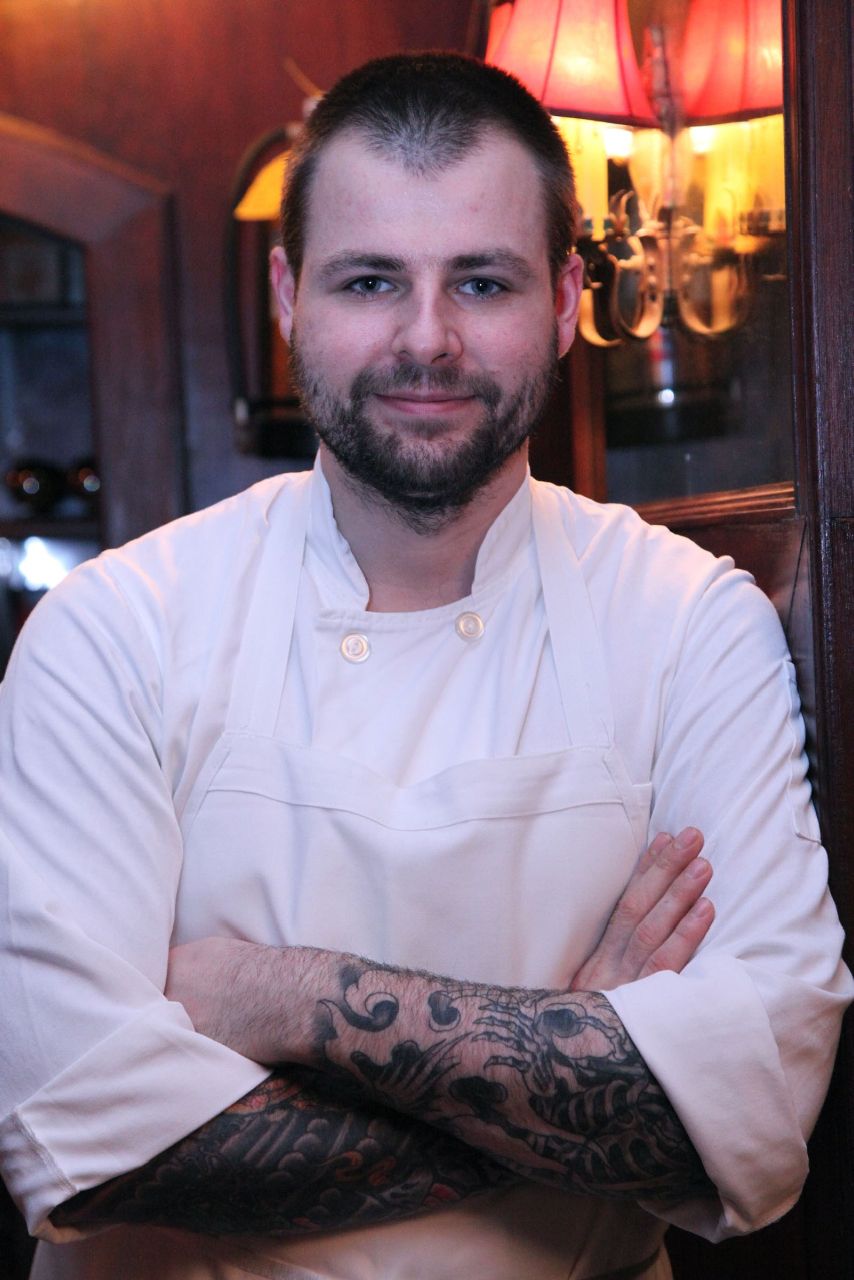 The East Side Social Club
has put midtown on the social map.
Euan Rellie
,
Minnie Mortimer
,
Debbie Bancroft
have all thrown parties there and celeb sightings include
Brooke Shields
,
Rie Rasmussen
,
Chelsea Handler
and -- in keeping with the joint's mafia hangout vibe --
Dominic "Junior" Chianese
. It also helps that an investor is social starmaker/photographer
Patrick McMullan
and that owner
Billy Gilroy
's son
Devon
is the hot-looking, tatted-up chef in the kitchen. "The menu is urban Italian," Devon tells me. "This attracts a hip foodie set." I wondered if Devon's inked up arms included any food-based tattoos. "My first tattoo was done when I was seventeen at my friends shop in Flushing, Queens of a tamoe on my left wrist. I decided after that I would be definitely getting more tattoos and I didn't want to have lots of little ones that don't make much sense when combined. I opted to have two sleeves planned out by Mark Harada at
East Side Ink
on the Lower East Side. These tattoos have really nothing to do with cooking, just my appreciation for tattoo and Japanese folk lore." And who doesn't appreciate a sexy chef covered in ink?