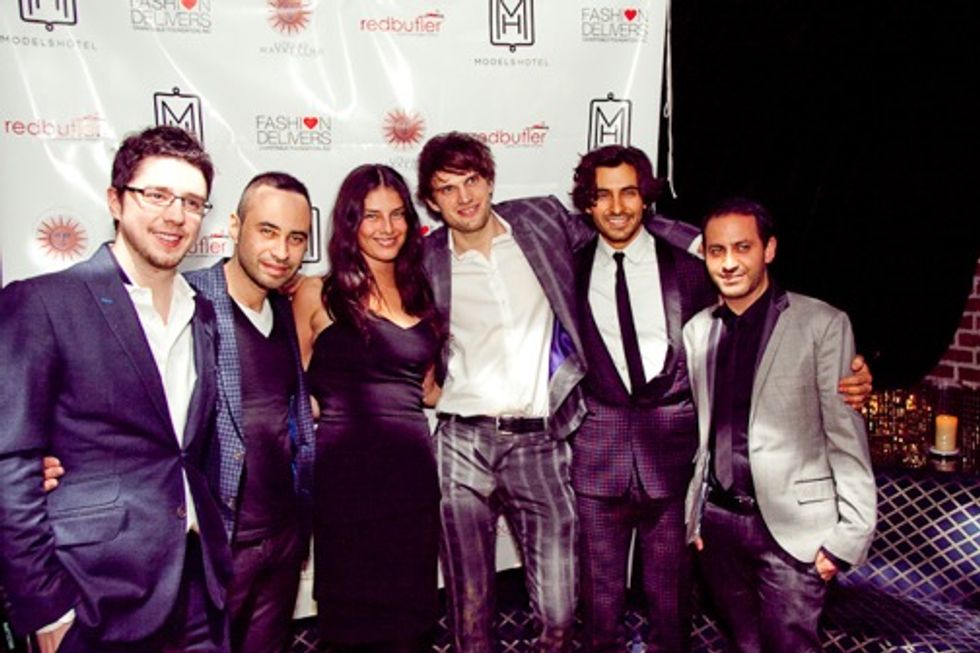 Who doesn't want to live in a hotel booked full with hot models -- even if it's a virtual existence? Last Monday,
ModelsHotel.com
held a launch party at the
Juliet Supper Club
to open their cyber-doors to the fashion world (think photographers, stylists, agents, editors, designers). You don't have to look like
Agyness Deyn
to be a member, but like the social networking site, asmallworld.com, ModelsHotel.com requires an application so not every modelizer with a mobile modem can join to stalk vulnerable super-beauties. "The site maintains a by-referral environment to keep our community intimate, yet influential," founder (and model himself)
Jesper Lannung
told me. "Every membership request is carefully reviewed. Once checked into Modelshotel the user enters a secure community where our valued members help build professional and useful relationships." The launch party, which lured
Patrick McMullan
, designer
Carlos Campos
,
Adriel Reboh
, gossipeuse
Carson Griffith
, Olympic fencer hottie
Jason Rogers
, CEO
Jeff Marsilio
and COOs
David Clay
and
Rich Hedge
, also benefitted
Lauren Perry
's charity organization
Fashion Delivers
.