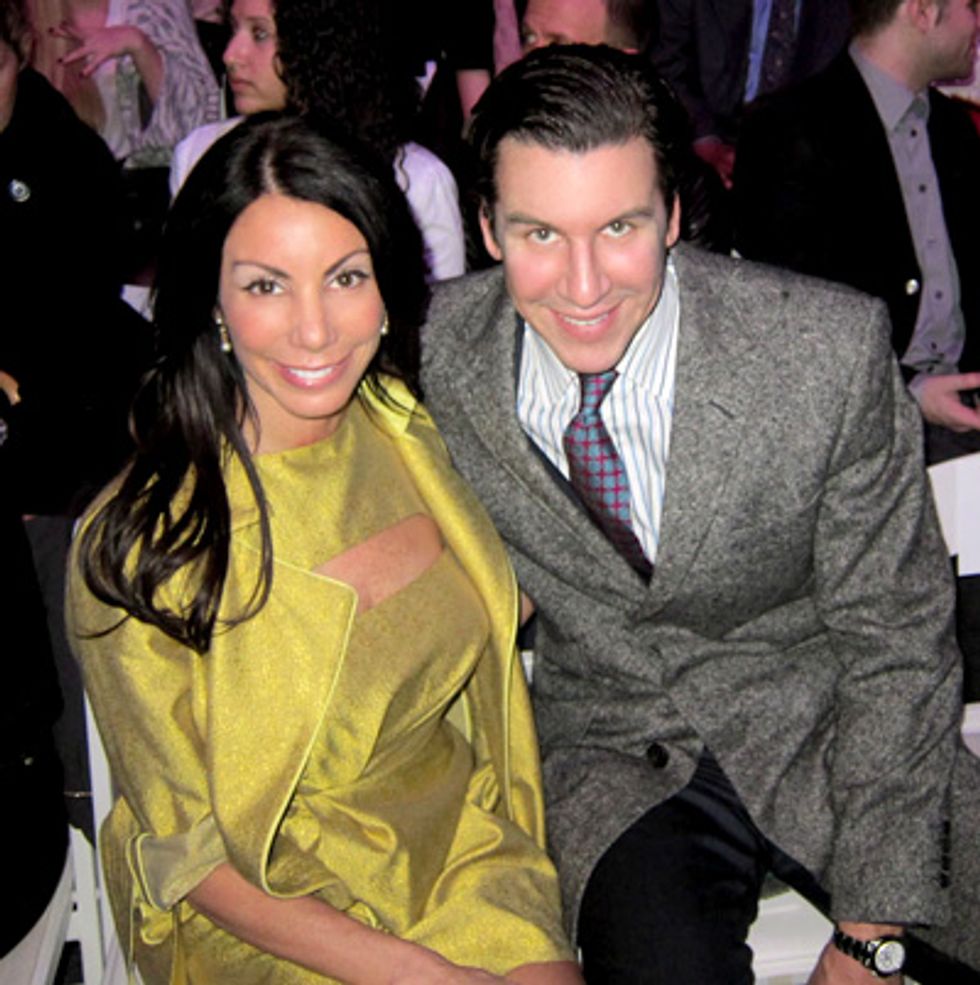 I was in the hot seat at the
Thuy
show, smack next to
Danielle Staub
, my absolute favorite of all the New Jersey (or anywhere else)
Real Housewives
. I told the controversial, polarizing Staub that I related most to her on the show as I often feel picked on (thanks
Gawker
!) even though I've never been accused of being a onetime stripper/Miami drug mule --  at least not yet.

Tell me about your gold Thuy outfit.
She's very, very talented. It's amazing. She sent me a bunch of stuff but I liked this one best. I think a lady should be in a dress, especially during Fashion Week. You need good tatas to wear a lot of dresses and models have no tatas.

Did you have a fabulous Fashion Week?
The Thuy show has been the highlight so far. I did enjoy Pamela Roland's designs. Her designs are brilliant.

It's so slushy out. How do you keep your hotness dry in this crappy winter weather?
I always have an umbrella with me - and strong arms to hold on to.

What are you doing the rest of the week?
I'm just going to go shopping. Of course, because I'm from New Jersey, I really love Garden State Plaza -- Neiman Marcus. In New York I go to designer's specific boutiques.

What else is going on with you?

My T-shirt line is coming out in two weeks. It's all really cute. You can buy them on my website and pay with Paypal. Do you have a Paypal account?"
I don't, but I'll sign up for one now. I hope my tatas look terrific in your tees.