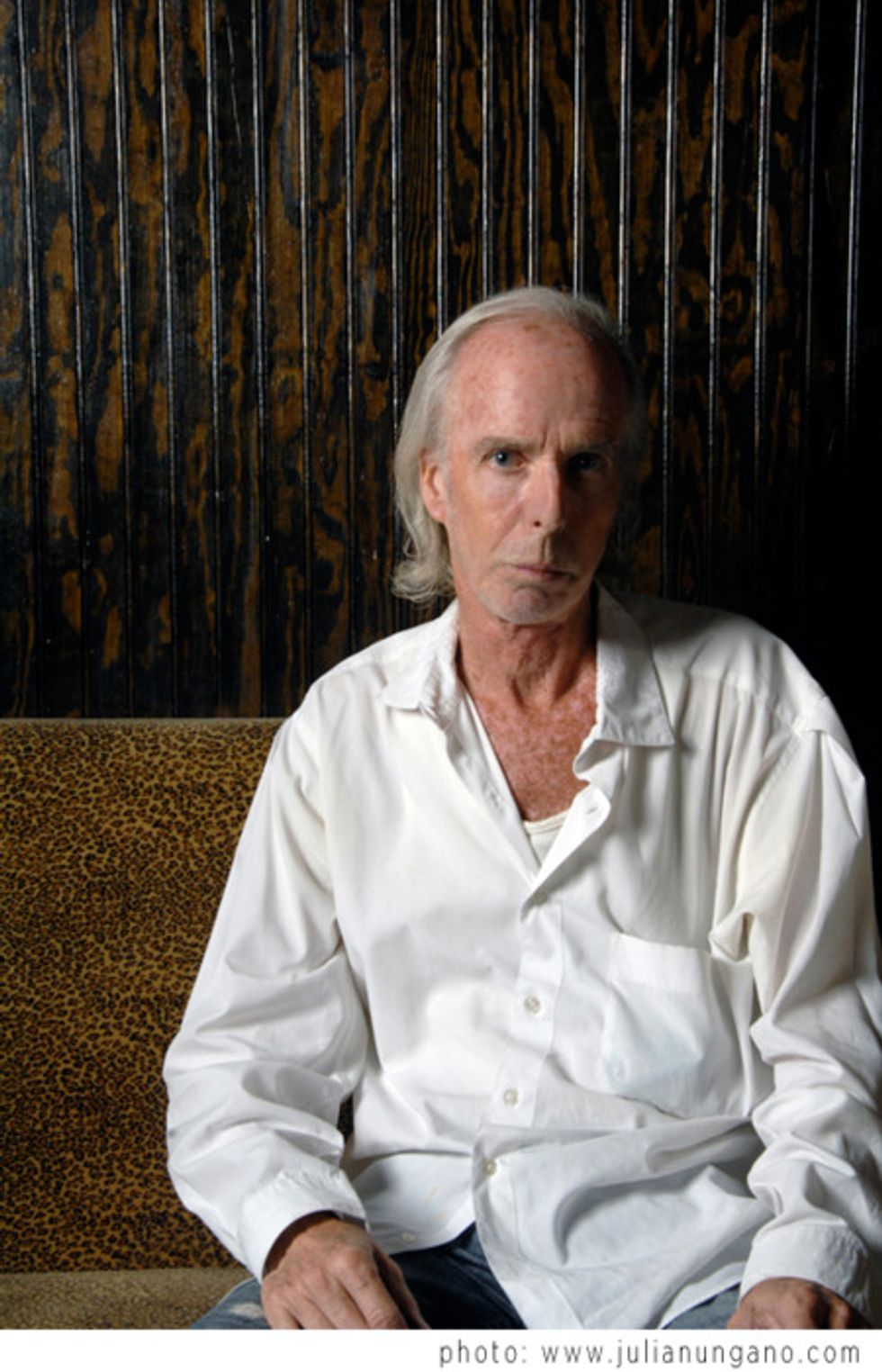 Last night I learned some very sad news: nightlife legend
Don Hill
had passed away at the too-young age of 66. Don was truly one of New York nightlife's most pioneering figures. His club Don Hill's was a place where you could mingle with movie stars, socialites and punk rockers in a sweaty no-frills club where everyone was equal whether you were a fledgling punk singer or an A-list star. And even though Nur Kahn and DJ Paul Sevigny have re-booted the iconic down and dirty rock den, they kept Don around as he was to the place what Elaine Kaufman was to Elaine's -- part of the social fabric.
Born Donald Mulvihill in New Jersey, Don's first job was at Kenny's Castaways where he booked a very green Bruce Springsteen for $200 a week. From there, he managed the Cat Club and then opened Don Hill's in 1993. Don had an amazing ear for rock music and at Cat Club he booked acts like David Bowie and Poison. The Strokes played Don Hill's before they were a mega-band and I'll never forget watching Courtney Love sporadically take the stage at Squeezebox and do a punk rock rendition of Lisa Loeb's song "Stay."
What was so great and unusual about Don was that he was at his club every night -- very low-key but always with a smile whether it was for a broke hipster from Greenpoint or for one of his many hugely famous rock star friends. There are very few nightlife kingpins who become stars in their own right and Don was up there with Steve Rubell (of Studio 54), Eric Goode (of Area), Nell Campbell (of Nell's) and Amy Sacco (of Bungalow 8).
Usually nightclub owners are bold, brash and often tough cookies -- but Don was the mellowest, most sweet-natured guy you could ever meet after midnight.  As loud and crazy as things got at Don Hill's (think: beer being sprayed from the stage, shirts being torn off), Don would just be quietly walking around, making sure everything was running smoothly and everyone was happy and safe.
The first time I met Don was as a young club kid. Liv Tyler introduced us and I became a regular at his infamous parties like 80s Night (Parker Posey and I used to do dance-offs), BeavHer (with DJ Frankie Inglese) and Squeezebox.  Last night Nur Khan and Don's friends held an impromptu memorial for the legend at Don Hill's. Don will be forever missed and remembered.