In response to negative comments from fans/haters about his new relationship with pop star Ariana Grande, Saturday Night Live cast member Pete Davidson took to Instagram stories Thursday night to talk about the myths and stigma around dating when you've been diagnosed with borderline personality disorder (BPD), as he has.
In a screenshot from his personal Notes app, Davidson began, "Normally I wouldn't comment on something like this cause fuck you. But I been hearing a lot of 'people with bpd can't be in relationships' talk. I just wanna let you know that's not true."
He continued, "Just because someone has a mental illness does not mean they can't be happy and in a relationship. It also doesn't mean that person makes the relationship toxic. Everybody is different and there are a lot of treatments for mental illnesses and I have done/am doing all of them…I just think it's fucked up to stigmatize people as crazy and say that they are unable to do stuff that anyone can do."
The 24-year-old comedian first spoke publicly about his mental health in October of last year, roughly a year after he was initially diagnosed at age 23. He called 2017 a "fucking nightmare" while appearing as a guest on Marc Maron's WTF podcast, but based on this message, it seems like he's in a much better place with it.
For her part, Grande also took to social media this week to give more details about the end of her "toxic" relationship with Mac Miller, writing "[S]haming/blaming women for a man's inability to keep his shit together is a very major problem. Let's please stop doing that."
Mayo Clinic describes BPD as "a mental health disorder that impacts the way you think and feel about yourself and others, causing problems functioning in everyday life. It includes self-image issues, difficulty managing emotions and behavior, and a pattern of unstable relationships."
See screenshots from Davidson's Stories, below.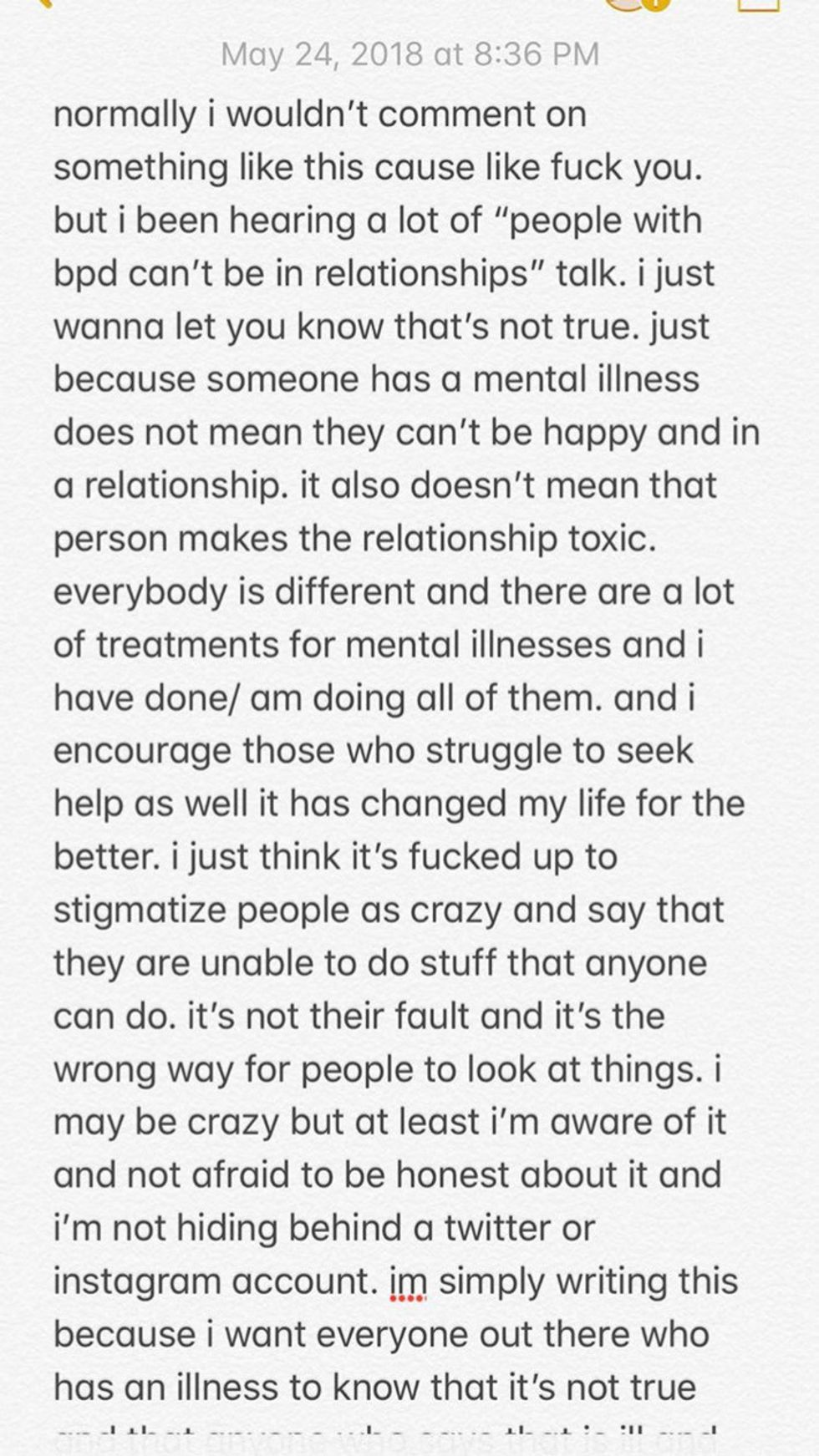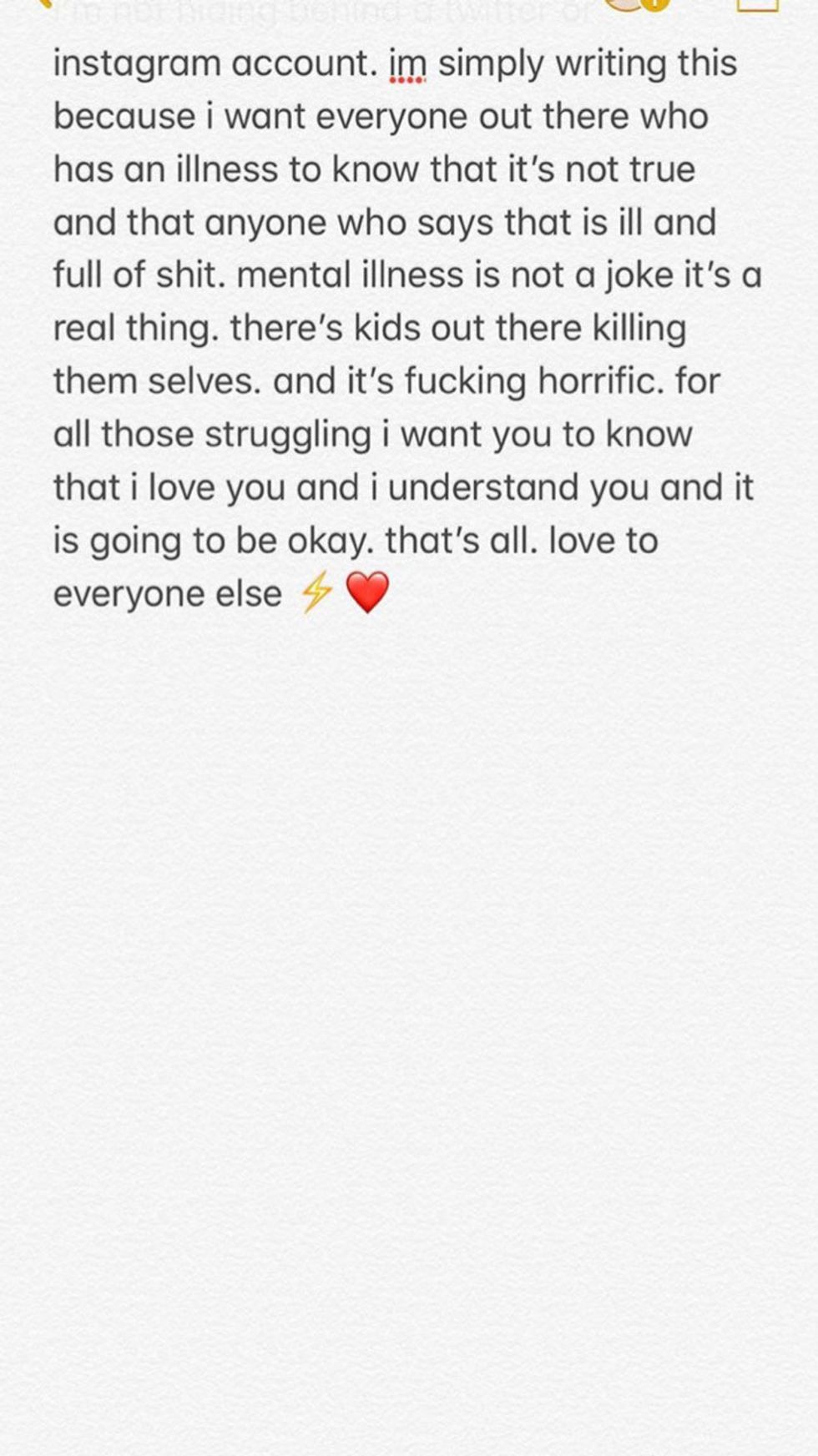 Sign Up for the Morning PAPER