"If you are a Slatherist you are always performing. Even when you are chill cooking borscht amongst your friends with no makeup on, a Slatherist will still be giving shows." That's at the core of members of Love Bailey's Slather Factory, which she created with Vigiletti and describes as "a family of creatives who don't follow industry standards. Its a community, its a production house, its a full fantasy film. The factory is a living breathing moment not to be stuck in one thing or another." The Factory's collection of free-wheeling, inclusive artists are known for their performances and parties--but now they're branching out, collaborating with Print All Over Me to create an exclusive collection of clothes inspired by and featuring Slather photos and events. Bailey spoke with us about the idea for the collection and how she translated the Factory to fashion. You can also check out some Slather shots below (many wearing some of the new outfits).
How did you decide to launch this collaboration with Print All Over Me?
My girl Bcalla called me up and said "Hunnay, you are sitting on a goldmine of image archives," and gave me PAOM's contact. So I did what any business fish would do and slathered up those archives.
What inspired the clothes?
My desire to transform into whatever gender, in that moment, I've decided to be. This collection isn't for men or woman, Black or White. Its for the spectrum of color in between those ultraviolet rays of the rainbow.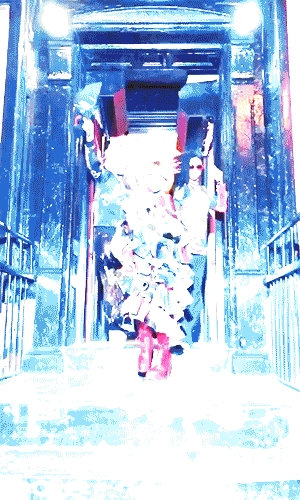 Who are you dressing for? Who is your goddess?
I used to dress goddesses like Naomi Campbell, Lady Gaga, Rihanna and thought that was cool. But honestly watching my friends slay the dance floor wearing photographic moments we've shared together printed larger then life on couture, gives me life.
Who designed the outfits and brought them to life?
The collection features images I took from our forthcoming film Slather It Up! starring myself, my grandmother Betty Bailey, Gia Genevieve, Yasmine Petty, Domonique Echeverria, Bebe Huxley, Sussi & Rhyan Hamilton. The film was directed by yours truly, with original music by my partner Vigiletti.
It takes a village to make this fantasy a reality, and the angels who have helped us along the way are the real stars keeping this flame burning. Im just a mirror reflecting all the love.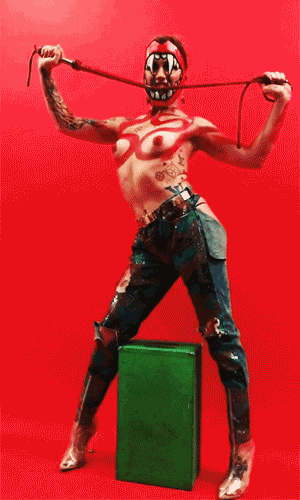 @baileystyles
Who do you envision in the Slather Factory clothes?
Trans, black, white, asian, alien descent. Fearless goddesses, superheroes, wayward boys, provocative pussies, mermaids and seaponies, gypsies, showbiz granddaughters. The purple man and scarlet woman. And my mother...The Cosmic Beast.
Which are your favorite pieces from the collection?
The one I am currently wearing snuggling next to my white wolf Frosty. It is the blue silk caftan with my alter ego MASTER SLATHER as the white devil. This photograph represents so much to me, my mentor, who passed away to cancer a few years ago, Scott Andrew, painted my face for this image. Because he was an inspiration to me, his spirit lives on through this garment which I can now dream in forever.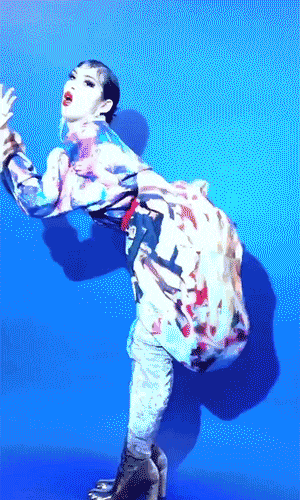 How can you join the Factory?
If you are in touch with your soul and want to take action, come to one of our events and we will show you how to "slather it up!"
What Slather Factory events are coming up?
You can visit our site for updates. We have a new book available for purchase called The Awakening featuring 250 pages of queer visionaires. We will be having another film screening in LA with the Ace Hotel, then to London after fashion week. Stay tuned for dates and DM @SlatherFactory or @loveisbailey if you want to experience a world of no judgements or discrimination.
Collaborators: Painter Mickey Montgomery, designer Bcalla, origami master Daniel Vi Li, designer Casey Caldwell, headpieces by Dick & Virgil, makeup by Slater Stanley, hair by Sean Bennet.

You May Also Like