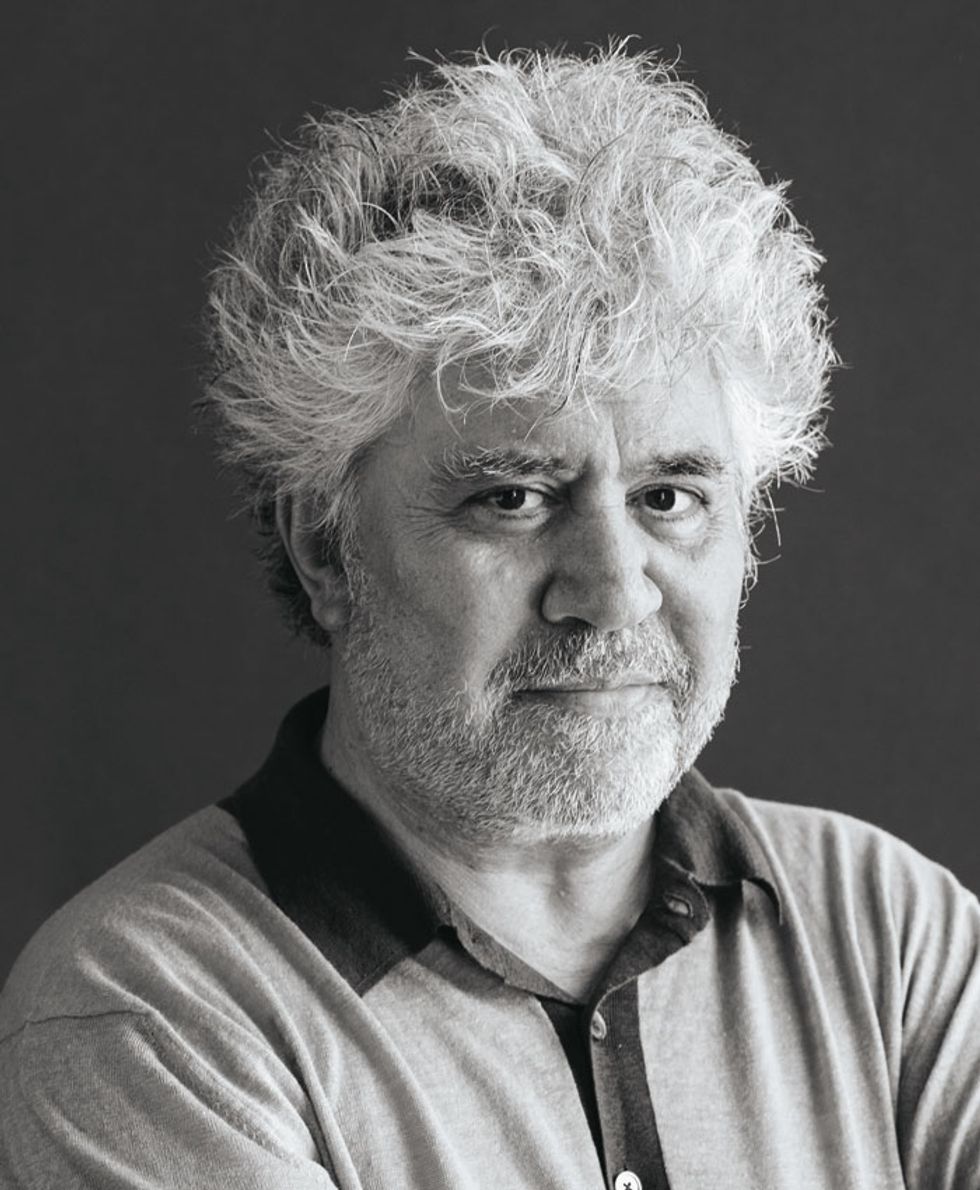 In post-Franco Spain, Pedro Almodovar was a wild and rebellious voice. His radical films created a sensation with the underground kids who adored his sexy, rich, colorful, campy and sometimes surreal movies focusing on religion, sexuality and complex female and gender-unspecific characters. Almodovar rules because he has always stayed true to himself, his indie roots and his creepy, uproariously funny and beautiful films.
Personal OGs:
Warhol's Factory, Truman Capote, Hitchcock, Luis Buñuel, Bette Davis, Chavela Vargas, Pina Bausch, my mother... Glitter, glam, American underground, trash, pop, Italian neorealism, Paris,  Manhattan, Rome, Madrid, the Caribbean, Anita Loos...
What was the biggest obstacle you've had to overcome in your career?
The Spanish lifestyle of the '70s, when I started making Super 8 films. Luckily, Franco died by the mid-'70s. Then everything changed radically and there I was to celebrate it.
Why do you think you succeeded when many other pioneers did not?
I think I managed to succeed because I was persistent and shameless. I had no sense of ridicule whatsoever. My imagination and, above all, the fact that I wasn't thinking about success but about making films, even if they were low budget.
What do you consider success to be?
To be able to do what you want, freely and independently.
BACK TO ORIGINAL GANGSTERS