My love affair with Patrón began on my 21st birthday, with a double shot poured into a red Solo cup by a friend who swore it was the best part of adulthood. "Celebration sauce" was what she called it, before saying it was the only liquor she drank. It was top-shelf stuff, as she explained, meaning it looked classy and went down super smooth, unlike the unopened plastic bottle of off-brand tequila sitting in my apartment. So despite being a self-proclaimed "bottom-shelf bitch" who believed a good tequila was supposed to burn, everything changed with that first sip. And from that point on, I've been obsessed with tequila and, in particular, Patrón.
Fast forward a decade and I was able to celebrate more big milestones with my favorite tequila brand in Las Vegas. But the party wasn't for me this time. Rather, it was for Patrón and the launch of its new super-premium product, Patrón El Alto. But I was thrilled, because if there's one thing every seasoned partier knows, it's that good tequila is best enjoyed with company. And knowing this themselves, Patrón decided the stage would be best shared with another cultural icon: The legendary Missy Elliott, who also just so happened to be celebrating the 20th anniversary of her 2002 studio album, Under Construction.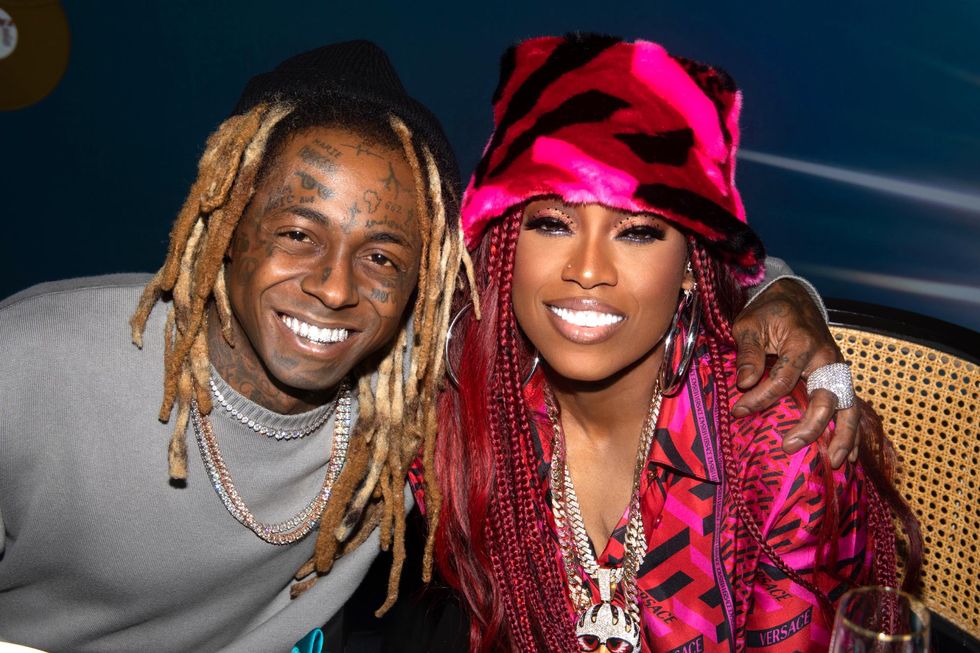 Missy Elliott and Lil Wayne
As a work considered to be one of rap's most impactful releases, Patrón knew they had to put on a celebration worthy of Missy's certified double-platinum masterpiece. So in order to do this, the brand threw a weekend-long affair that began at Madame Tussauds to celebrate Missy's first-ever wax figure, with a slate of El Alto cocktails named after a few of her records.
However, things really ramped up on Friday when a select group of influencers, artists and musicians descended upon Vegas via private jet to be amongst the first to taste Patrón El Alto. With everyone from Teyana Taylor to the Selling Sunset crew present, Missy took over Zouk Nightclub for a surprise performance of huge hits like "Work It" and "Lose Control," all while guests were treated to a never-ending stream of El Alto.
As one of the smoothest and sweetest tequila I've ever tasted, it comes as no surprise that Patrón wanted to launch this new release — which has a suggested retail price of $179 — in style. Because as Patrón Master Distiller David Rodriguez explained, El Alto is a prestige product that took over 300 tastings to perfect, with the result being an impossibly rich blend of Reposado, Añejo and Extra Añejo tequilas, all handcrafted from 100% Weber Blue Agave grown in the highest parts of Jalisco, Mexico.
"Patrón El Alto stays true to Patrón Tequila's traditional roots in distilling while innovating in a way that achieves the best blended, aged tequila profile possible," Rodriguez said in a statement, noting that Jalisco is "known for producing the sweetest agaves, which gives Patrón El Alto its incredibly smooth and sweet taste."
He added, "We took four years to focus on only the best of the best and perfect the bold, sweet flavors of this expression the right way: naturally." And it all makes sense, seeing as how El Alto may be the best damn "celebration sauce" I've ever encountered, and it seemed as if Missy herself agrees as well.
Learn more about Patrón El Alto here.
Photography by Derek Blanks / Courtesy of Patrón
From Your Site Articles
Related Articles Around the Web
Sign Up For The Morning PAPER