Paris Jackson addressed complaints from fans that she wasn't in attendance at the 2018 Billboard Music Awards this weekend where her aunt Janet and late father Michael were honored. (Janet Jackson was the first black woman to win the Icon Award at the ceremony and performed a career-spanning medley, with Paris' grandmother Katherine Jackson, brother Prince Jackson and aunt Rebbie Jackson in the audience).
The 20-year-old actress and model posted a series of Instagram Stories expressing her frustration with the way celebrity family drama is handled by the public and press, emphasizing that her family is just like anyone else's.
Related | Janet Jackson Becomes the First Black Woman to Win the Billboard Music Awards' Icon Award
"Dear social media followers, friends, stalkers, lovers and haters, and fellow moonwalkers: Please do not tell me/demands/try to control how I handle my relationship with the people in my life, specifically my family," Paris wrote.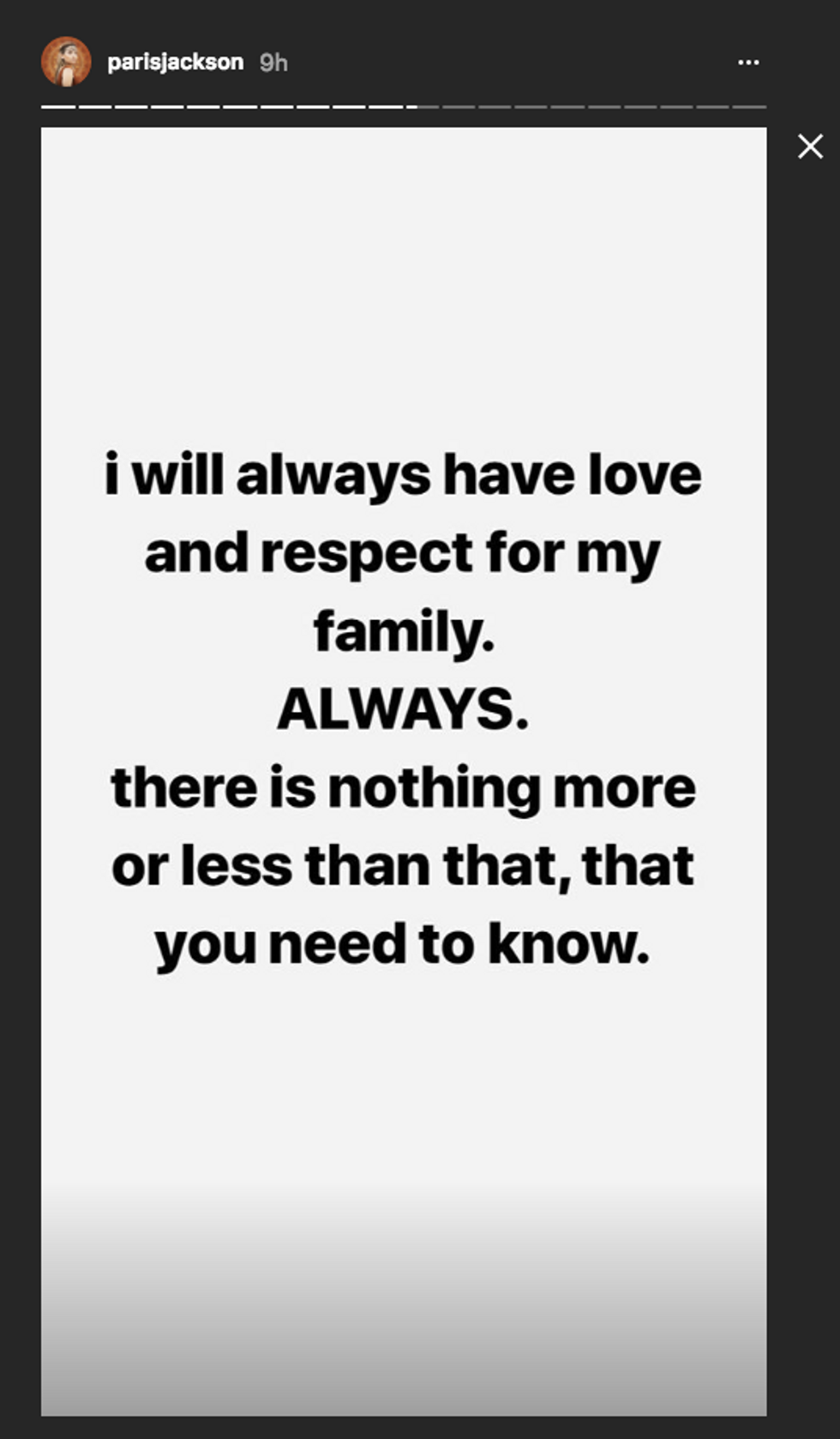 "As amazing and as shitty as things can be, it is no one's business but ours," she wrote. "I understand that some of you feel some sort of connection or need to be a part of our lives considering you watched us grow up. However, I am handling my situation exactly how my father did. And I am happy keeping it that way. I will always have love and respect for my family. ALWAYS."

She continued: "Every family has their moments of trauma, heartbreak, separation, love, oneness, tribe, pain, everything. EVERY FAMILY. My family, specifically, and a good number of others... well, our drama is broadcasted worldwide through media," Paris continued. "But that doesn't mean our family issues are any different from yours. Ours are just made public."
"Every level has another devil. Every life has their own shit to deal with. We ain't inferior or superior to y'all. We're all fucking human. So let's act like it. I appreciate any and every person reading this and I'm grateful for everything in my life, positive and negative."
She also added, "Also not to mention, no one from my mgmt reached out to me about attending billboards or about the award, and no one from my family did either. I had absolutely no idea until y'all spammed me with hatred."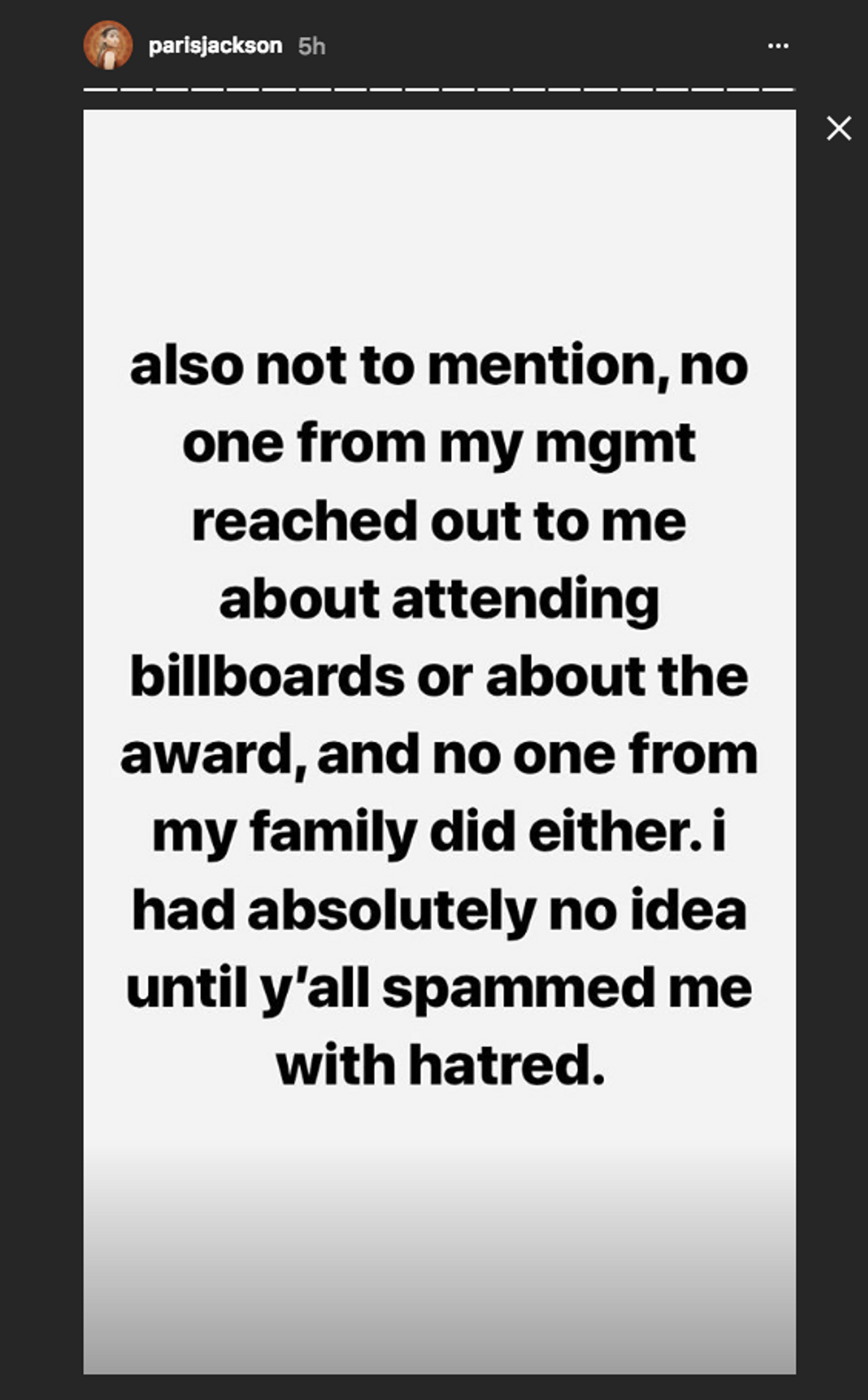 In short: don't judge people you don't know.
Image via BFA

Sign Up For The Morning PAPER