We've finally reached a place as a culture where we can celebrate Paris Hilton without irony, and thank God. After teaching her former wardrobe assistant everything she knows about turning sex tape fame into entrepreneurial reality TV stardom, Hilton recently got the credit she deserves for Kim Kardashian's career. Now she's taking a victory lap in the cosmetics aisle by celebrating the release of her 25th fragrance, ELECTRIFY.
According to a press release, ELECTRIFY is inspired by Hilton's "DJ lifestyle, her love of music, dance, and living in the moment." Hilton has been a touring DJ for years now — here she is chilling with Diplo at Burning Man last month. "What I love most about being a DJ is the burst of energy I get on stage and bringing happiness to a crowd of people," Hilton says in the release. "I wanted to capture that feeling in a scent and celebrate the confident woman who is the life of the party."
What does the party circuit smell like? Flowers, apparently. ELECTRIFY contains notes of apple, peony, vanilla, and sandalwood, which leads me to believe Paris is spending time in very different nightclubs to you or I, but still.
Please take note: Hilton has been releasing namesake perfumes for 15 damn years, accruing more than $2.5 billion in sales. Her first signature scent, Paris Hilton For Women, was followed by classics like Heiress and Fairy Dust. She's spearheaded the celebrity fragrance industry alongside the likes of Britney Spears and J.Lo, arguably paving the way for the more streamlined, Instagram-centric celeb beauty brands like Kylie Cosmetics.
That's, dare we say it, hot. ELECTRIFY is available for purchase from Perfumania.
So excited to announce the launch of my 25th fragrance ELECTRIFY! I made this new fragrance for anyone who wants to… https://t.co/uYUSgUyhCt

— Paris Hilton (@Paris Hilton) 1569888658.0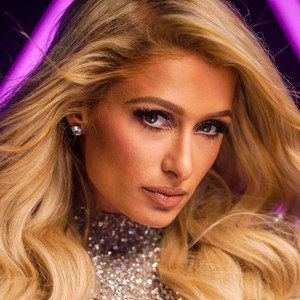 ELECTRIFY
Sign Up For The Morning PAPER