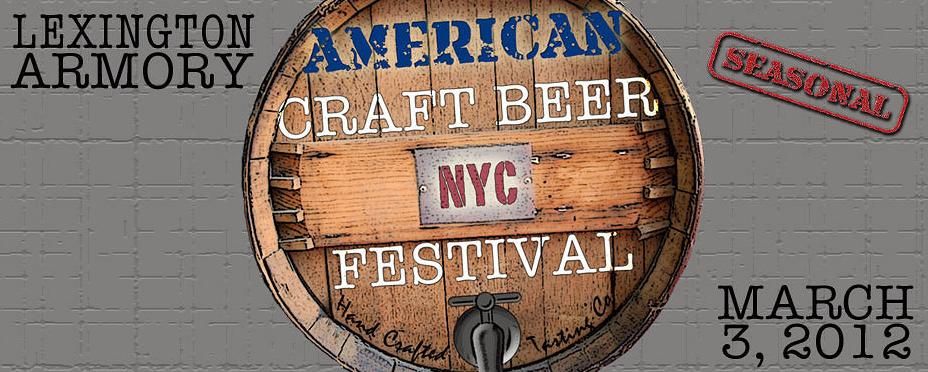 You don't have to be a guy to do most of these things, but they do have a rather masculine bent, what with the hot shave and tailoring appointments.  Was I not of the fairer sex, I would definitely get a hot towel treatment and a suit fitting. Maybe I could get a hot shave--I've never tried. I wonder if a barber could legally deny my request to be slathered in shaving cream and carefully shorn? That sounds rather provocative, doesn't it? But that is neither here nor there. Bird or bee, go out into the world this weekend and bro down with these manly things.

Hella Bitter Launch Party: 
The boys behind these bitters are officially launching tonight in Williamsburg at Windmill Studios. Stop in for endless cocktails, the Bitters Babes behind the bar. They also
know how to put a few drinks away
.

American Craft Beer Festival:
Seventy-five craft brewers. Hundreds of beers. Eight hours. GO! Keep an eye out for the Frito pie. It pairs with just about every beer you can imagine. I've tried it.
Beers at Persons of Interest
: Having recently launched
their second location in Williamsburg
,
Persons of Interest
is the place for drop-in shaves, shearings and beerings. A constant stream of Brooklyn Brewery suds will ease you into the mood for a midday pampering.
A Muppet Movie
: Honestly, this has nothing to do with boozing, but it could -- and it's best suited for a post-Mimosa buzz with all your manly Muppet friends. Start at Astoria's
Sweet Afton
for belly lining and bloody marys ), then head over to
The Museum of the Moving Image
for a Saturday of semi-tipsy sing-alonging with all of your favorite Muppets. 
Suit Up at
Park Avenue Tavern
: To continue the weekend's virile vibes (we fully recognize the ickiness of that phrase), head over to Park Ave Tavernfor a tailoring appointment with
Crown Tailors & Suitmakers
. Pop in after work for an evening for Scotch tasting, shoe shines and lessons in cigar rolling. Monday, March 5th and Tuesday, March 6th. Call for appointments: 212-867-4484.