One of the fresh faces leading TV's current Latinx revolution, Mishel Prada broke out in the Walking Dead web series spinoff Fear of the Walking Dead: Passage, scored a creative arts Emmy nomination, then parlayed said nomination into some face time with Stranger Things casting director Carmen Cuba. She was headed for better things than Hawkins, Indiana: Cuba ended up offering her the lead role in Starz' Vida instead. Prada plays Emma Hernandez on the show, the elder of two sisters who return home to LA following their mom's death. Upon relocating to her rapidly gentrifying old neighborhood, Hernandez is forced to confront its past and future. Once exiled from home for her queerness, she's now relatively free to embrace it — and learn some secrets about her mom's sexuality in the process.There are plenty more awards ceremonies to come, mark our words. — Katherine Gillespie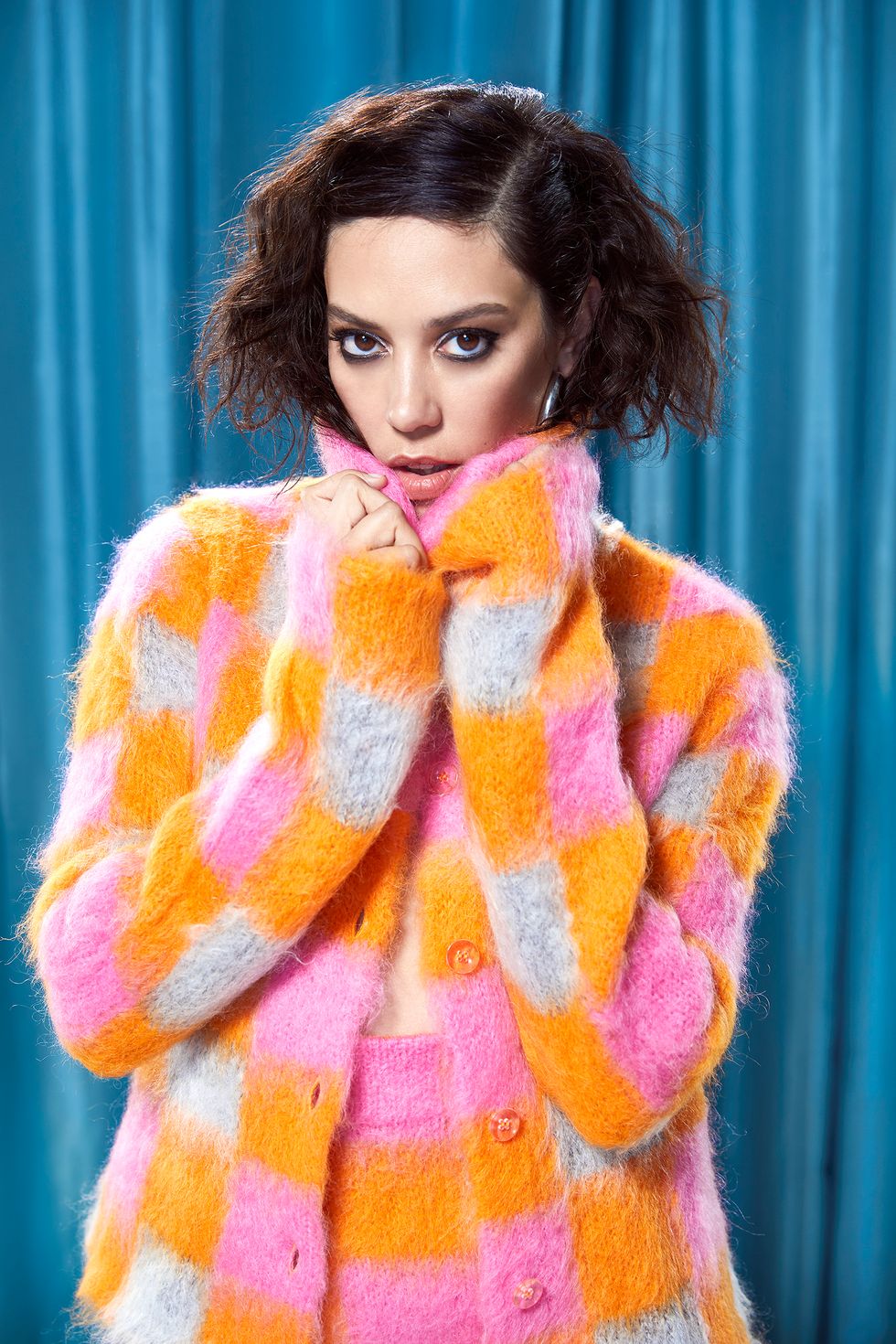 Shirt: Kenzo, Earrings: Vita Fede
What was the last text you sent?

I told my best friend how much I love her. I have a strong belief, if you love someone you should let them know. We might all be dead by morning.
What's the craziest thing you've done in 2019?
Our cast got to grand marshal San Francisco Pride. It's a bucket list thing you never even think to drop in there. It was such an honor to be included in such an incredible group of people that have/are creating such potent change.
What's your biggest irrational fear?

Birds… so not into them. Specifically the sound of their wings flapping… oof.
Do you Google yourself?
I googled myself a few times when I didn't have my ID and had to prove I was who I said I was.
Where do you want to be when the world ends?
In bed, eating with all my family and friends.
What is the first website or app you check in the morning?
Usually YouTube. I like to watch interviews of people I admire first thing in the morning.
What trend that you participated in do you never want to see again?
I don't think I ever wore them but if I never see drop crotch pants ever again, it will be too soon.
What's your worst date story?
I got "surprised" with front row tickets to an arena show of my all time least favorite band, he kept ordering double shots of Grand Marnier. I also didn't realize it was a date.
What's your go-to karaoke song?
Ginuwine's "Pony."
What's your favorite meme right now?
There's one of a crowd of clowns sitting disheveled at these tables. The caption reads "my guardian angels waiting on my next move" I mean… I KNOW those clowns.
What's your biggest regret?
Regrets arrest your development. Live life, learn, then do better. But most of all live a life.
Sign Up For The Morning PAPER