In 2019, Lil Nas X subverted nearly every expectation that society — and the music industry — has long placed on young Black men in hip-hop. His viral single, "Old Town Road," managed to top the country charts, spark a rigid genre debate, double down on a year of YeeHaw, lock in a guest verse from Billy Ray Cyrus (and many more after), and, most significantly, beat the record for longest weeks in the Billboard No. 1 slot (previously held by the likes of Mariah Carey and Daddy Yankee). A master of memeing his way to the top, Lil Nas X's coming out on World Pride Day further solidified the artist's ability to eschew norms. — Justin Moran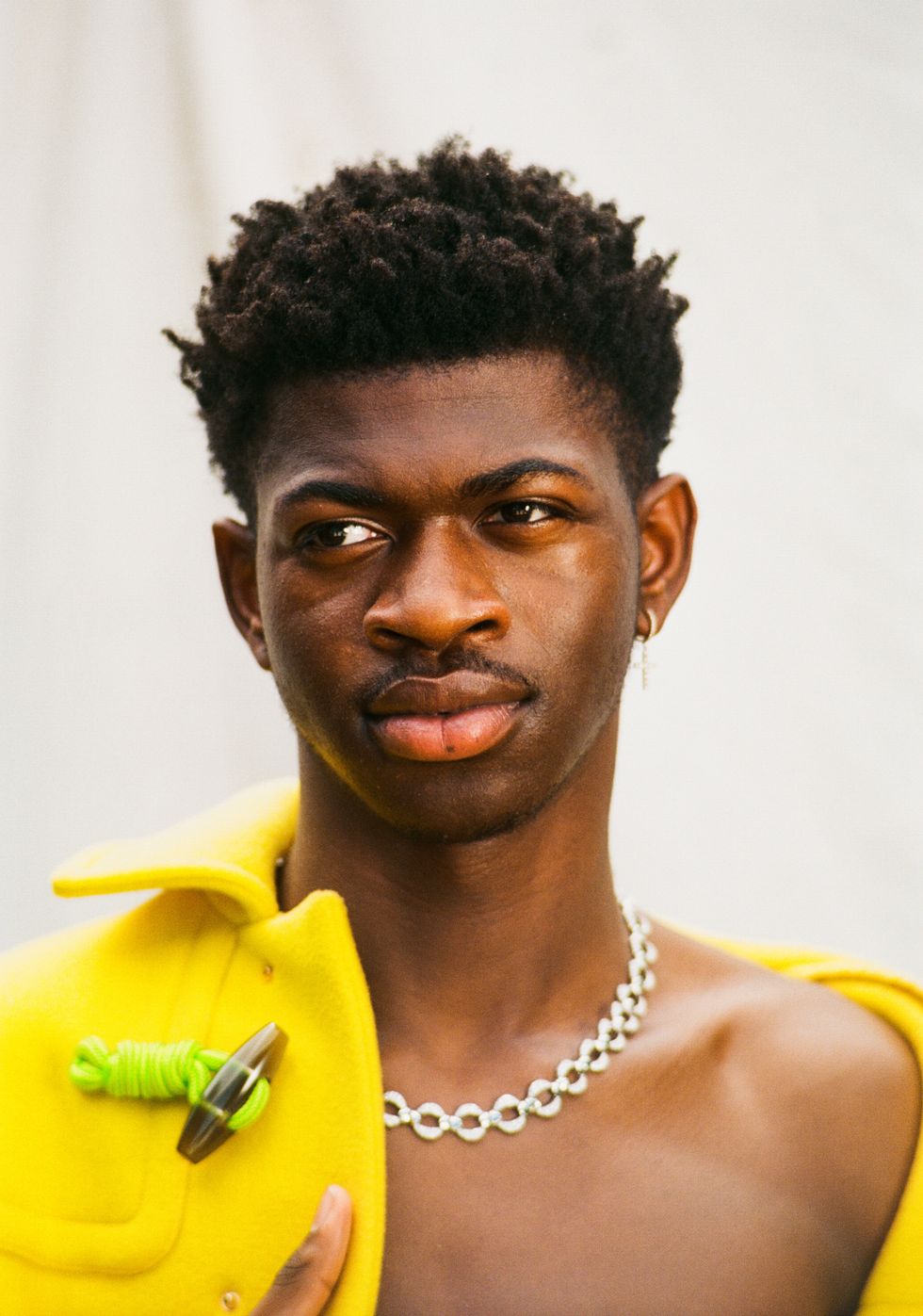 Coat: Versace, Necklace: Bulgari
What's the biggest misconception about you?
I don't think there is any.
What has been your best night out?
A few weeks ago when I was in London just having fun at the club with my friends Daytrip and Skai Water.
What was the last text you sent?
To somebody who I thought was my sister but it was the wrong person...
What was the last song you listened to?
"Callaíta" by Bad Bunny.
What's an interview question you never want to be asked again?
"How did 'Old Town Road' come about?"
If you weren't doing this, what would you be doing for a career?
I would probably be in college, miserable, trying to finish my computer science degree.
Do you Google yourself?
Yes I do. [Laughs]
Where do you want to be when the world ends?
At a party with people I love just having fun.
What is the first website or app you check in the morning?
Twitter.
What's your favorite meme right now?
Memes about how many "Old Town Road" remixes there's going to be.
Sign Up For The Morning PAPER