From supporting roles in Lady Bird, Big Little Lies, and the Oscar-winning Three Billboards Outside of Ebbing, Missouri, actor Kathryn Newton has the kind of resume you'd expect from someone twice her age. That said, the 22-year-old isn't planning on slowing down anytime soon, if her past year is any indication. Markedly versatile, Newton has since moved onto starring roles in big-budget productions, including Blockers,Detective Pikachu, Netflix's The Society, and Post Malone's video for his Young Thug collaboration, "Goodbyes." Needless to say, you better get used to her face, because she's already well on her way to being in everything on your watch queue. — Sandra Song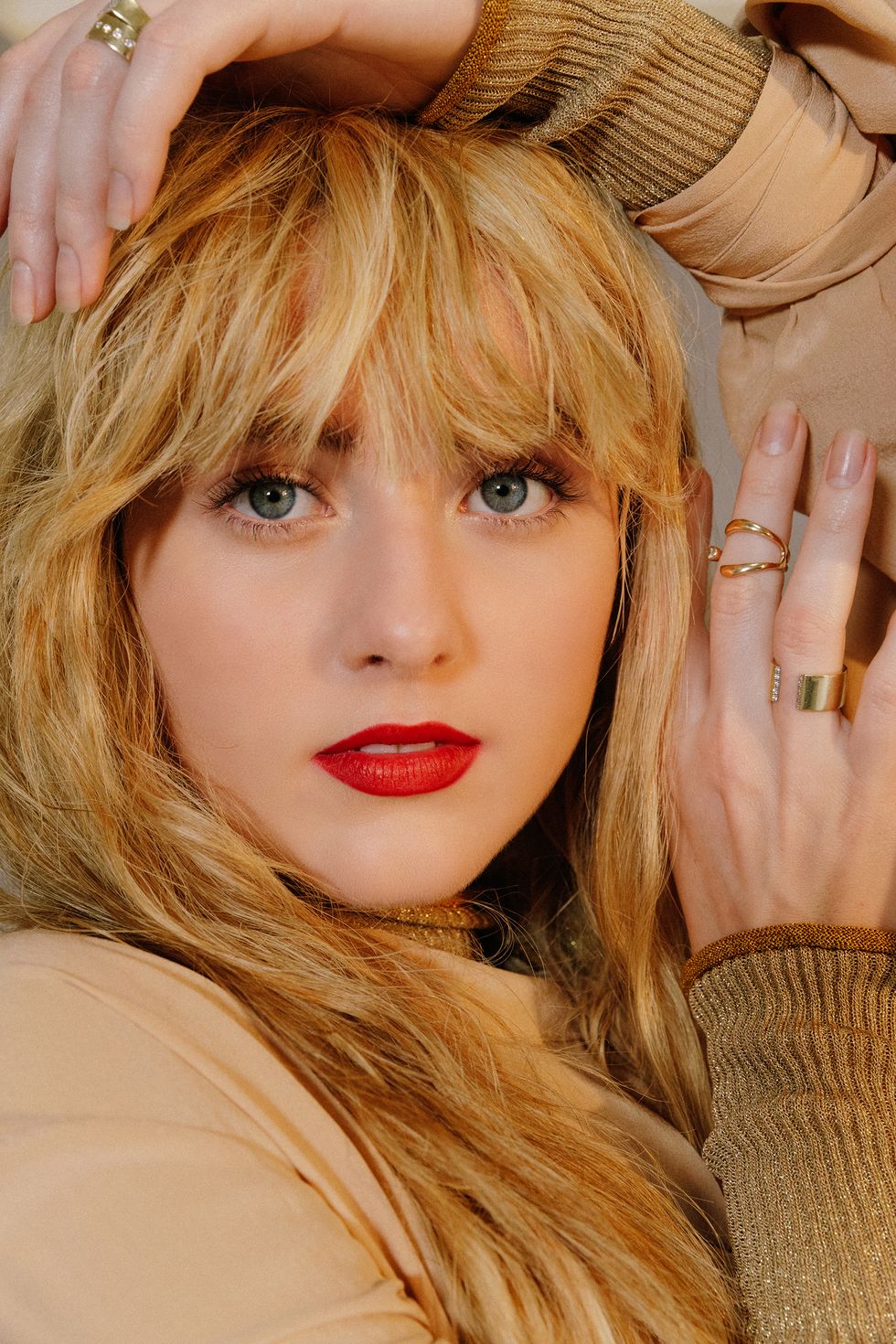 Dress: Acne Studios, Left Ring: Nancy Newberg, Right Ring: Eriness
What has been your best night out?

The night of the Golden Globes when Big Little Lies, Three Billboards Outside Ebbing Missouri, and Lady Bird all won Globes! The snacks were great.
What was the last text you sent?
I sent my dad a picture of the pasta I made alllllll by myself. Chef Kat... I don't actually cook... ever. So this was big.
What was the last song you listened to?

"What I Am" by Eddie Brickel, then some Paul Simon "Rewrite," which took me to Post Malone's "No Option," obviously.
If you weren't doing this, what would you be doing for a career?
I'd be a golf professional.
What's your most disgusting habit?
Hot Cheetos for breakfast.
What's the craziest thing you've done in 2019?
Did a road trip with The Society cast and bungee jumped in a forest. I still can't believe I did it
What's the most stressful thing about being you?
I take my three poodles everywhere I go.
Do you Google yourself?
To see who I'm dating.
Where do you want to be when the world ends?
On the moon.
What's your favorite meme right now?
The society memes are lit!!!!
Sign Up for the Morning PAPER