Gabi Fresh, aka Gabi Gregg, is the "OG Fat Girl." (Just check her Instagram bio.) Before the age of influencers, there was her: writing blog posts about living and dressing as a fat woman on LiveJournal. Often credited with inventing the word "fatkini" in a viral 2012 post, the model, writer, designer and entrepreneur was one of the first, and now longest-standing online voices, to argue that worshipping thinness is a paradigm we have the power to refuse. Today, she's shifted her following onto Instagram, where she amplifies other rulebreakers, makes a brilliant case for fat girls wearing caftans, and runs a veritable body positive empire (her own plus-size clothing brand Premme, a lingerie line for Playful Promises, and a swimsuit collection for Swimsuits for All) governed by the creed that everyone deserves clothes they love. You only have to look as far as her Instagram comments to see that Gabi's refusal — and the radiant way she loves her body — has inspired an army of women to do the same. — Jael Goldfine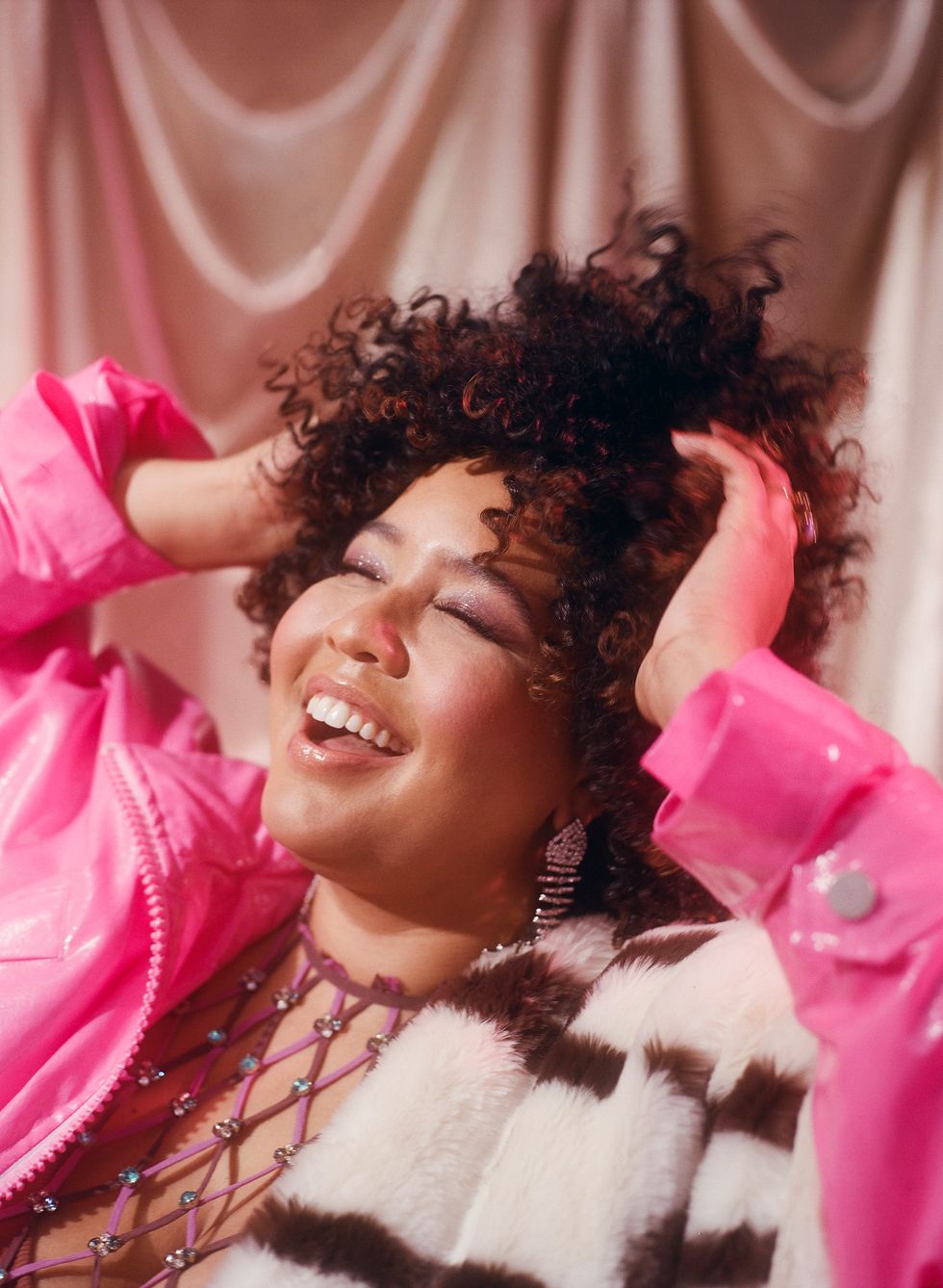 Dress: Rachel Comey, Boysuit: BP., Jacket: Anna KIKI, Rings: Lulu Dharma, Stole: Marei 1998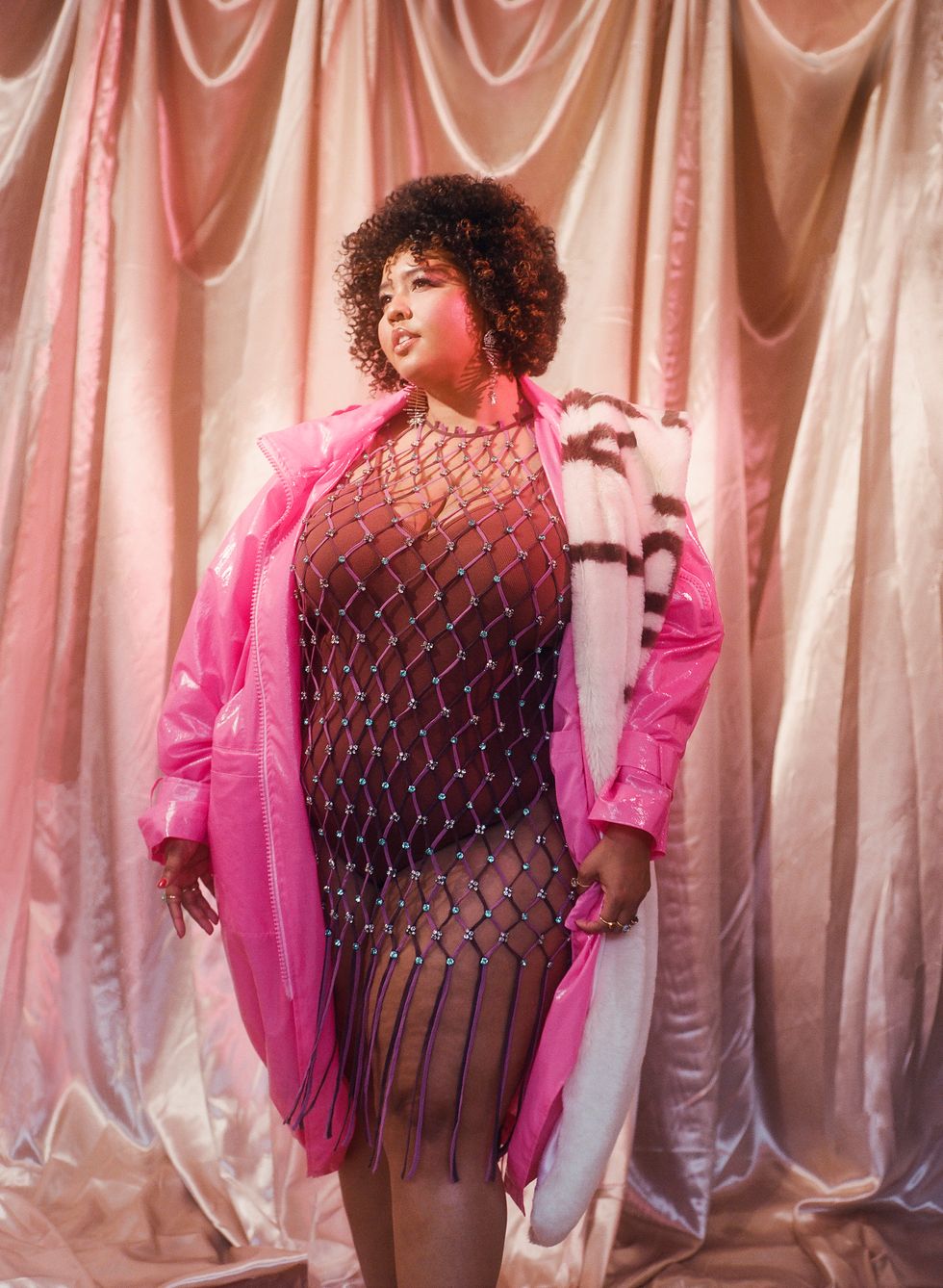 Dress: Rachel Comey, Boysuit: BP., Jacket: Anna KIKI, Rings: Lulu Dharma, Stole: Marei 1998
What's the biggest misconception about you?
That I have my shit figured out.
What has been your best night out?
Probably one of the nights I spent in my early twenties at this (now closed) bar called No Malice Palace in Alphabet City with my BFF Solange Franklin. There was no single event that made it so great — it was just so much fun dancing to amazing music and being young and free, not knowing where the night would take us.
What's something no one knows about you but you wish people did?
Well, some people know this but I wish more people knew how passionate I am about things outside of fashion. I think when you're a public figure it's so easy to get put into a box, but so much of my time is spent focused on pursuing wellness, mental health, writing, and comedy.
What's an interview question you never want to be asked again?

"How did you get so confident? Did you struggle with self-esteem in high school?"
If you weren't doing this, what would you be doing for a career?
Screenwriting! Still hoping to get into it.
What trend that you participated in do you never want to see again?
Low cut jeans — especially when your thong shows?! Hate.
Do you Google yourself?

Absolutely not.
Where do you want to be when the world ends?
Wow I'm a cheeseball but honestly in the arms of my partner.
When you want to get attention, what do you do?

Hmm I don't generally crave attention unless it's from someone I'm dating... in which case I just tell them "I need attention" or text them a sexy pic.
What's the craziest thing you've done in 2019?

Falling in love after thinking it wouldn't happen again.
Sign Up for the Morning PAPER