This article originally appeared in the second issue of MedMen's new quarterly magazine, Ember, created in collaboration with PAPER. MedMen is a California-based cannabis company and investment firm with properties spanning coast to coast.


In 2008, Adam Grossman rescued a stoic, 75-pound pit bull when a friend of his called to say that she was sending him a dog in a taxi to foster for 72 hours. That pit bull was Barkley, one of the namesakes of Grossman's cannabis-based pain-relief label, although at the time cannabis was the last thing on Grossman's mind. It wasn't until 2013, as his aging father, Morton Grossman, began to suffer from severe back pain, that he realized his "papa" could benefit both from Barkley's loyal, loving sensibility and from medical marijuana in the form of a balm he cooked up in a crockpot.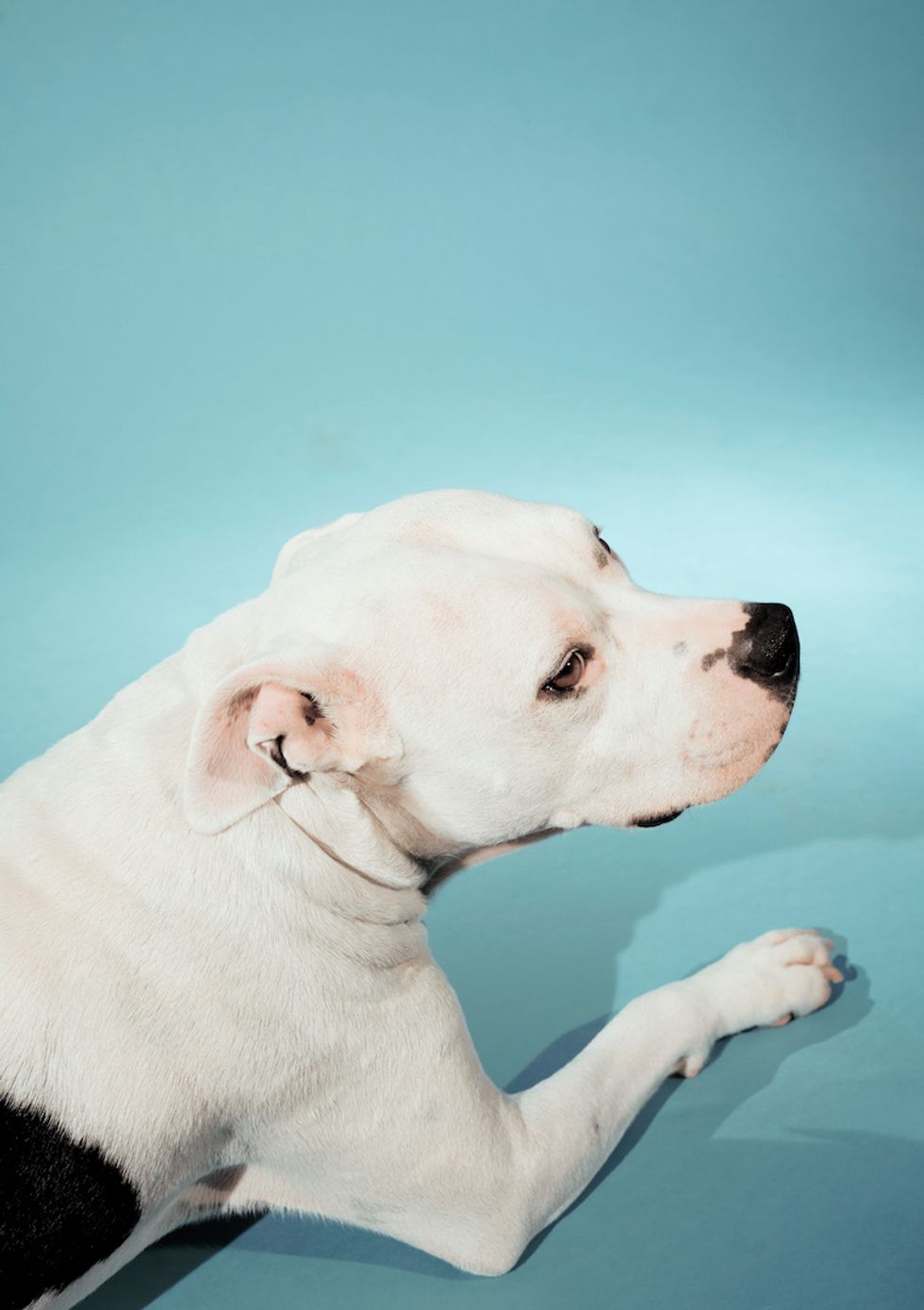 From that point forward, Grossman's father experienced profound relief otherwise unavailable to him through conventional medicine thanks to the balm — and Barkley. "My dad and Barkley were always in the same room, and usually literally connected," says Grossman. "Barkley would be at his feet, just barely touching, or more likely the two would be on the couch together reading the newspaper."
Though both are now gone (Barkley died six months before Grossman's father in 2016), their legacy lives on through Papa & Barkley's healing balms, soaks, and tinctures. The same friend who sent Grossman the dog in the taxi a decade ago introduced him to Cooper, his new calm and goofy pit bull. "Cooper is his own dog, proud and sweet like Barkley,"says Grossman. And just like Barkley, Cooper follows his master wherever he goes—"He comes to the office with me every day," says Grossman. "He's very much a part of the company."
Photography: Kelia Ann MacCluskey
Sign Up For The Morning PAPER