With her bleached blonde hair and buxom assets, Pamela Anderson may famously known as a sex symbol, but these days, the former Baywatch star and vegan activist is writing books about intimacy in the era of hookup apps.
Lust for Love: Rekindling Intimacy and Passion in Your Relationship, which was released April 24, is co-authored by Anderson with Los Angeles rabbi Shmuley Boteach, who has written more than 30 books on love and relationships. The duo paired up to encourage us to get off our smartphones and start paying attention to the people around us — namely, our partners.
Anderson, who has been through several partnerships herself — marriages to Tommy Lee, Kid Rock and two marriages to Rick Salomon — now lives in the south of France with her 32-year-old French boyfriend Adil Rami.
Related | Pamela Anderson Models Her New Cruelty-Free Shoes (and Not Much Else)
This book reads like a conversation between the two authors, who offer tips on how to keep the fire alive in your relationship, like meeting at a hotel in the middle of the day to have sex, bringing sex toys into the equation and touching each other under the dinner table at group gatherings. They also pull examples from the past to illustrate the present, drawing upon the turbulent romance of Napoleon and Josephine, the poetry of Anaïs Nin and the love story between Estés and Manawee from Women Who Run with the Wolves).
PAPER caught up with Anderson about online distractions and why commitment is sexy.
You recently released your new book Lust for Love. Where does the conversation begin between you and your co-author Shmuley Boteach?
We met because he was curious how my public and private persona were at such odds. He knew my neighbors who had a birds eye view of my real life as a mom and active participant in the community. We met and both decided that each of us should write a book. Then [we] thought [it'd be] even better to write a book together on the topic of sensuality. I was writing already about a sensual revolution to make up for the disaster the sexual revolution handed us in love and relationships, commitment and romance. He had such great advice for me — I was facing a difficult divorce — with all the elements of love but desensitization, modern thinking and distractions destroying my every day. Shmuley is brilliant. He has great advice for anyone wanting to be in love, and stay there.
"Fight back. Fall in love. It's rebellious."
A revolution of intimacy feels timely, what are the most important step people can take?
To not be lazy or take your lover for granted.
A lot of people are dealing with online temptations (secretly flirting with other people online, joining hookup apps). Why are you a firm believer in monogamy in today's dating world where polyamory is becoming more popular?
Mental fidelity is a challenge, but worth it. I make sure to clear my phone and social media of temptation. I'm human after all and love is respect — I only have eyes for my lover — and I'd rather peel back layers and be brave, vulnerable and have great sex with someone I trust and love. Not just mediocre sexual situations in loveless encounters. It's too easy. I'm stronger than this, and I demand more.
How can people make love again passionately if they're in a relationship where it has fizzled out?
Remember what you love about that person and start there.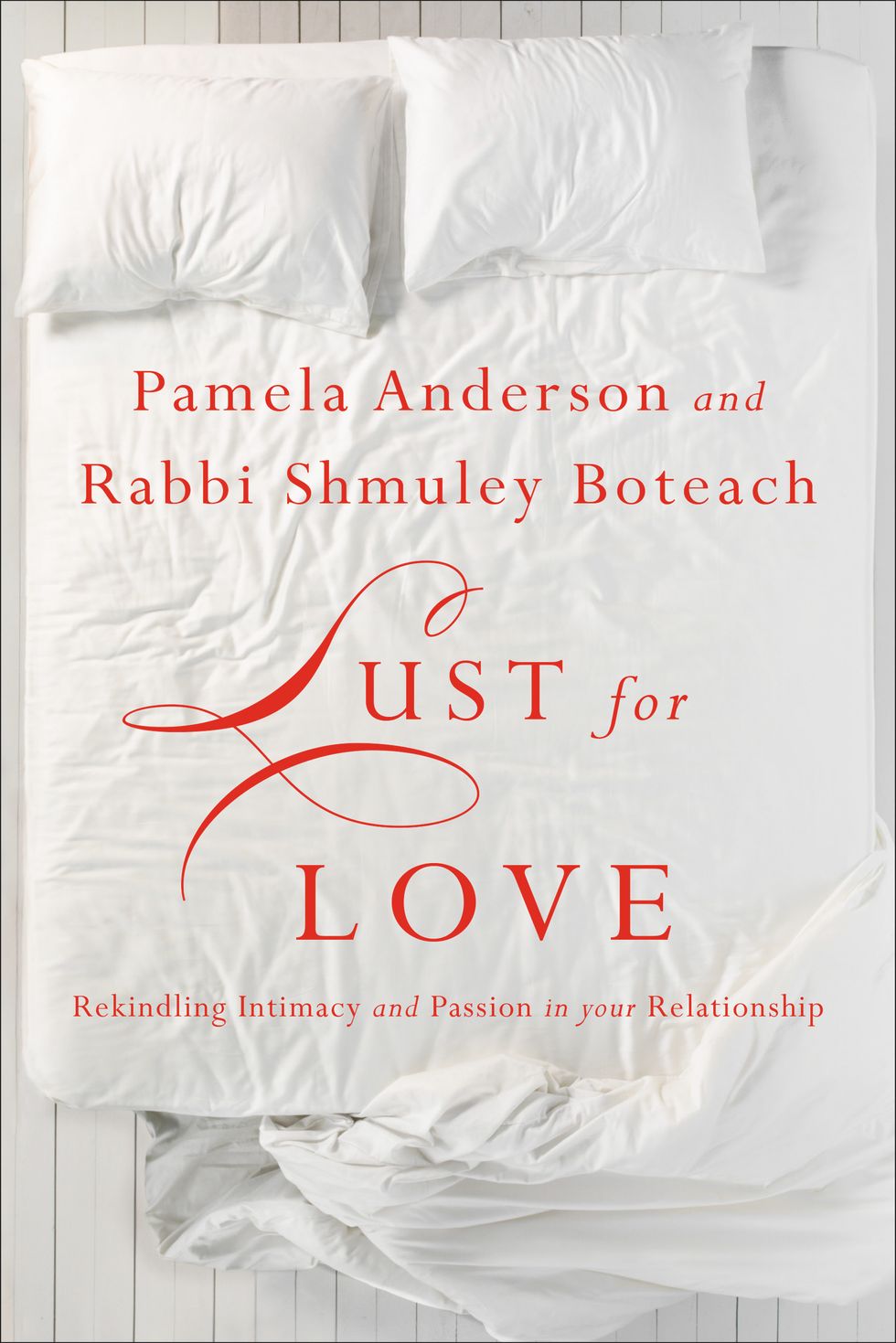 What is the most damaging thing to a relationship, in your opinion?
Infidelity and lies. Be brave enough to be honest.
Is one way of getting out of a porn addiction turning to the pillars of eroticism?
Porn is for masturbation — I think the most unfulfilling part of sex. It's numbing us. And it goes with the times — fast food that is unfulfilling. We are all zombies on phones, under surveillance and right where they want us. The bewildered herd. Make an effort to come back to life. Choose to live. Not fall into the trappings. Fight back. Fall in love. It's rebellious. Now we need this more than ever. And combat everything. We are stronger in pairs.
"Don't be afraid to commit to someone. It's sexy."
The book covers divorce, porn and erotica. How do you feel about those topics today?
I am a romantic. I keep trying, but I believe in respect. And know that there is someone right for you — you just do your best. Don't be afraid to commit to someone. It's sexy.
What is the secret for the art of making love?
To learn about the other person — a wonderland who changes every day. Learning, growing. It is never boring if you keep learning.
Lust for Love: Rekindling Intimacy and Passion in Your Relationship is out now.
Photography: Sante D'Orazio
Sign Up for the Morning PAPER