This weekend, Pamela Anderson took to Instagram to celebrate officially being cured of Hepatitis C.

The actress posted a classic Pam, blissed-out snap of her taking in the sun, free of clothes, with the caption "I am CURED! I just found out #nomorehepc #thankyou #family #prayer #live I pray that anyone living with Hep C can qualify or afford treatment. It will be more available soon. I know treatment is hard to get still..."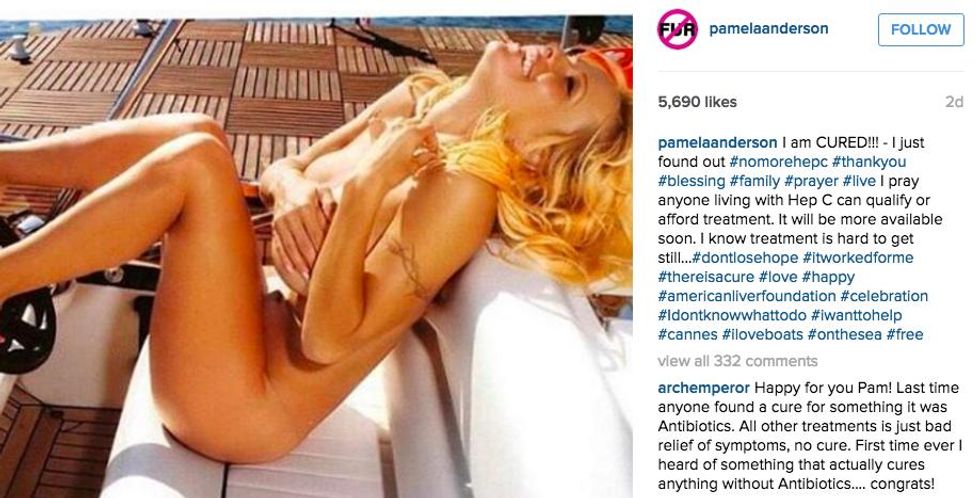 Anderson then adds a series of hashtags, including "idontknowwhattodo" and "#iloveboats."

The 48-year-old mother of two had been living with the contagious liver disease for 16 years, and first went public about her condition in 2002.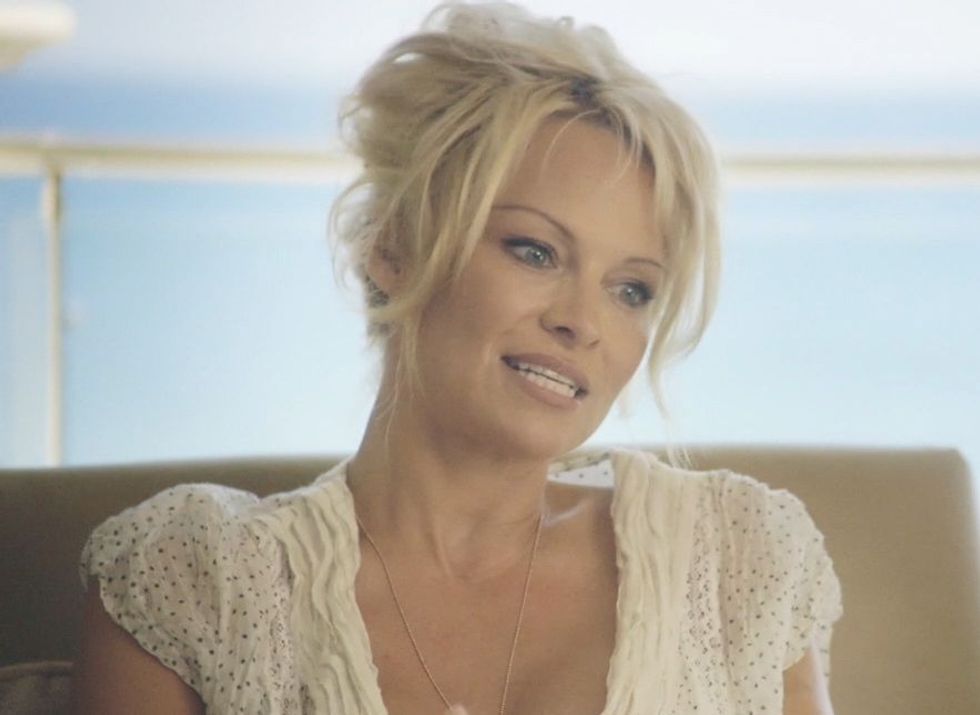 Back in August, she discussed her struggles with various medical treatments to PEOPLE while promoting her recent coffee table book RAW.

This summer, her doctors put her on an experimental, FDA-approved anti-viral medication; a month later, she mentioned to Andy Cohen on Watch What Happens Live that there was a 98% chance she would be totally cured by November.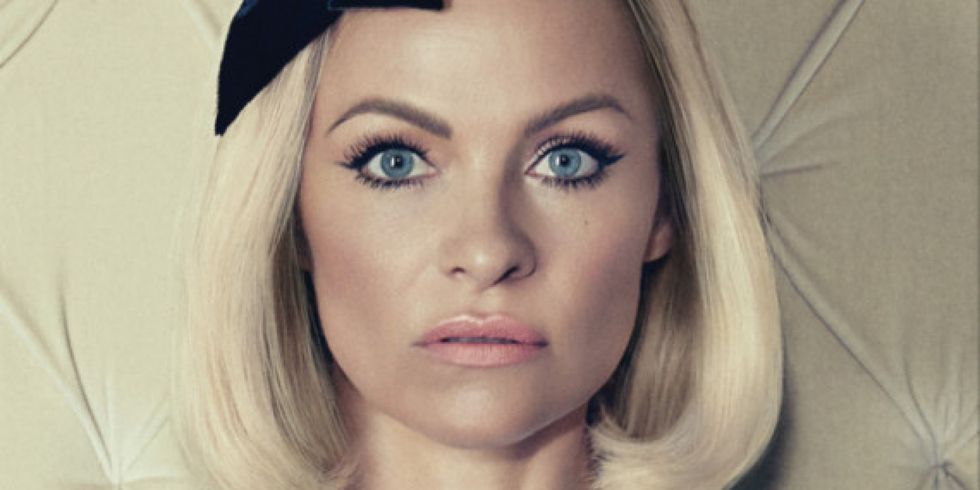 "It really was a dark cloud that lingered over me," Pamela said to PEOPLE of the sickness, adding that since this new treatment, "I actually just look in the mirror every day and feel like I'm getting younger and younger and I feel like I'm getting those 20 years back."

Congrats, Pam!