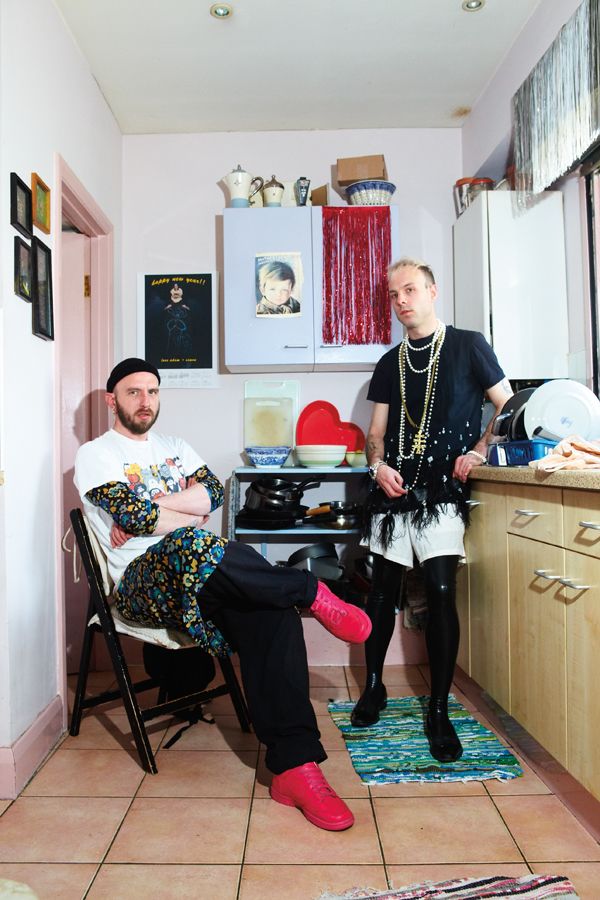 Meadham Kirchhoff know how to put on a show. Last fall, during London Fashion Week, the Anglo-French design duo of Edward Meadham and Benjamin Kirchhoff sent their crystal-encrusted corsets, tinsel bloomers, frilled pinafores, teddy-bear-shaped handbags and pom-pom-topped wedges down the runway, when an ensemble of 14 faux Courtney Loves stormed the catwalk in satin baby-doll dresses and burst into a version of the can-can, eliciting a guffaw from the typically stone-cold audience (including Anna Wintour).  
"It's important to be considerate of all elements we make public," Kirchhoff says. "Everything has to be memorable. Otherwise all the time we've spent creating a world has been wasted." Indeed, their presentations rival those of Alexander McQueen and Hussein Chalayan. Which makes sense, given that the designers take inspiration from the likes of Madonna, Vivienne Westwood, Kylie Minogue and PJ Harvey.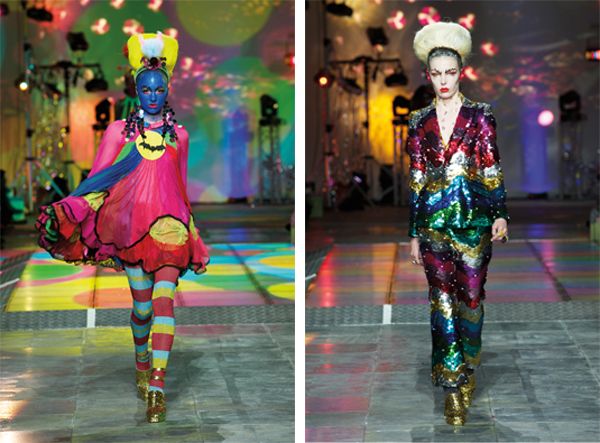 Meadham, who grew up in Somerset, England, got his start making corsets for his teddy bears. Kirchhoff, raised in Guinea, West Africa, spent his formative years trolling the markets during holidays to Sète and Montpellier in France. The two met while studying at Central Saint Martins, after which Kirchhoff decided to make an eponymous menswear label. "By the middle of season one, we were working together," says Meadham. They won the British Fashion Award for Emerging Talent in 2010, and nabbed the British Fashion Council's Fashion Forward sponsorship last year, which allowed them to show their collection at London Fashion Week over the subsequent two seasons. 
The designers are sticklers for detail, from the inside of a dress to the perfume they use to scent their shows. Says Meadham, "We're interested in pushing all aspects of our work as far as we can manage."