Fabian Basabe is a high-end import, so it's somehow appropriate that our night out on the town starts at the Ferrari/Maserati showroom. Fabian was born in New York but spent part of his childhood shuttling between Miami and Ecuador; he made a triumphant return to the Naked City in 2000 and quickly became a social sensation on the party pages. Joining us on our party train tonight is Fabian's wife of eleven months, Martina Borgomanero, and his friend-cum-unofficial-publicist Christiaan McPherson. We're meeting up at the showroom at Park and 55th for Q magazine's launch party. It's an uptown crowd and so the party publicists are tickled pink to see Fabian and Martina arrive. They quickly usher the couple into the cars for photos. Fabian and Martina are both super-cooperative the kind of guests anyone hosting a party dreams of.
"I don't have a driver's license!" says Fabian, laughing, as the party publicists position him in front of a blue Spyder 90th-Anniversary Maserati and then lead him over to a wall mural of Ferrari Formula One cars. Andrew Black, the hip young gossip columnist for Quest, the parent magazine of Q, is one of the 27-year-old's biggest fans. "How could you not like him?" asks the scribe with a smile. "He's a supportive friend. He's adorable. He's good copy for my column."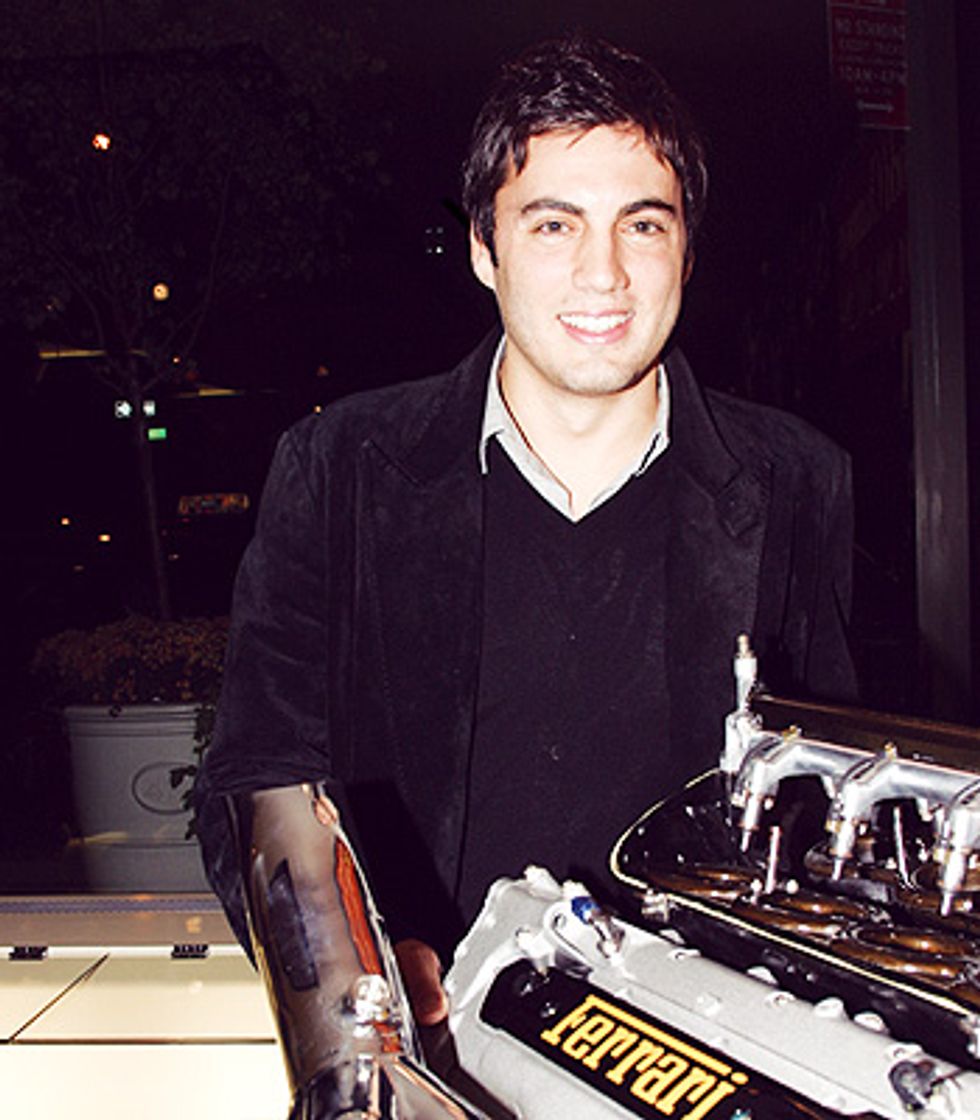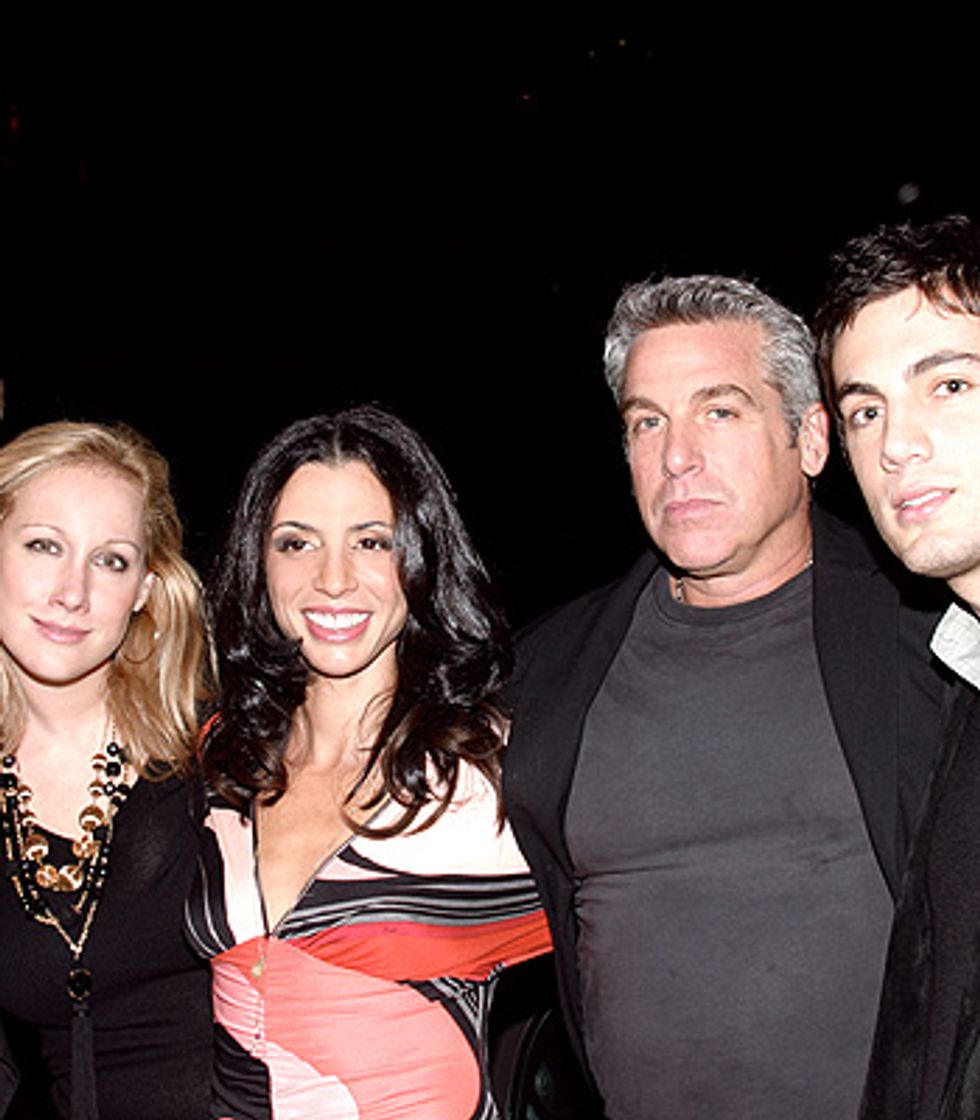 Fabian, a male Paris Hilton, minus the porn's first skyrocketed to Page Six stardom as a party boy, a sidekick of boldface females like Barbara Bush. As with Paris, it's reality TV that has catapulted Fabian to the next level of fame and notoriety. The show he appeared on, Filthy Rich: Cattle Drive on E!, featured Brittny Gastineau, Alex Quinn and Courtenay Semel; the idea was to take rich kids, drop them in the middle of a cattle ranch and then broadcast their heavily edited, bratty exploits in a cynical attempt to show how shallow and useless the young and wealthy really are. One of the show's producers, Joe Simpson, father and Svengali of Jessica and Ashlee, had a starring role in mind for Fabian from the beginning. Fabian tells me, "Before the show began, Joe said to my wife, 'We're making Fabian the Manhattan bad boy at his worst.'" The public's reaction to Fabian has been extreme. (For instance, the pro-Fabian post I wrote on Papermag.com's blog received dozens of scary comments, including a petition to have Fabian deported.) Still, Fabian takes it in stride: "I might have taken it too far, but when you have a 300-person crew thinking of how to make your day more difficult, you might say something obnoxious." He thinks for a second and says, "Deep down, I'm good-hearted." Also, Fabian is slightly surprised that he's such a popular topic in the columns. "I'm always flattered. I'm a little curious as to why. They write the silliest things."
We decide it's time to leave the party. Marco Mele, one of the hunky Italians from Maserati, tells me, "Write nice things!" and we head to Harry Winston for a Vanity Fair party. Our next stop is a little adult for us, despite the presence of society superstar Tinsley Mortimer. We stay just long enough for Martina to fall in love with some major jewelry and then head to the Hudson Hotel for a Gotham magazine party in honor of Claire Danes. As we sit on a couch, Fabian and Martina tell me how they've been together for eight years and finally eloped last January 8th. They had a big black-tie reception in New York. "I think everyone had a great time," Fabian says.
Fabian is far more pragmatic on the subject of Cattle Drive. "I think they had to find a way to create controversy. Eight of us still speak. Two don't." Producers exercised their option for creative editing, bringing audio from one scene into another, for example, or cutting a scene that included only two people to make it look like it was a group ganging up on someone. "It was like watching a translated soap opera," Fabian says and laughs. "It makes me look not normal." He plans for his next project to be a little more serious but is happy to have gained some exposure in the Midwest. He's now working on a book that's a fictionalized journal based on his life.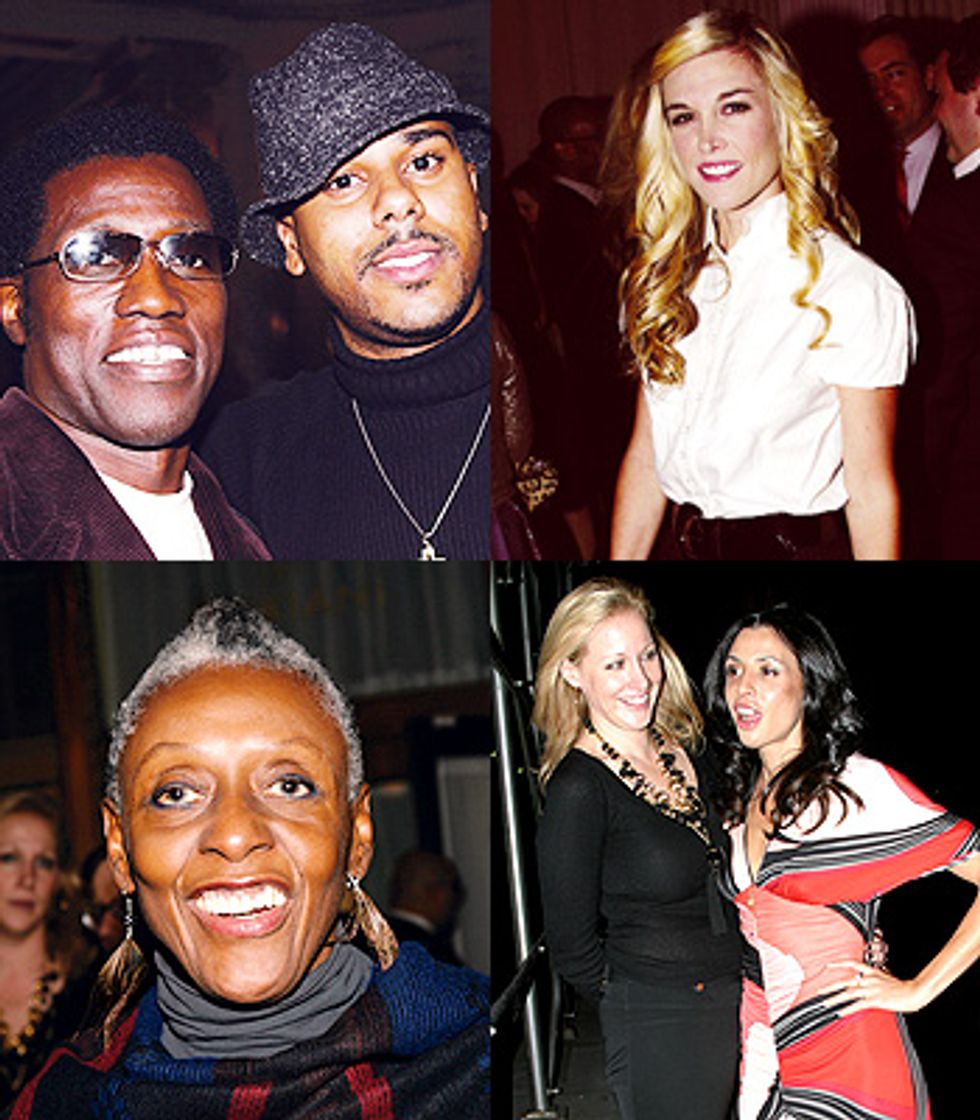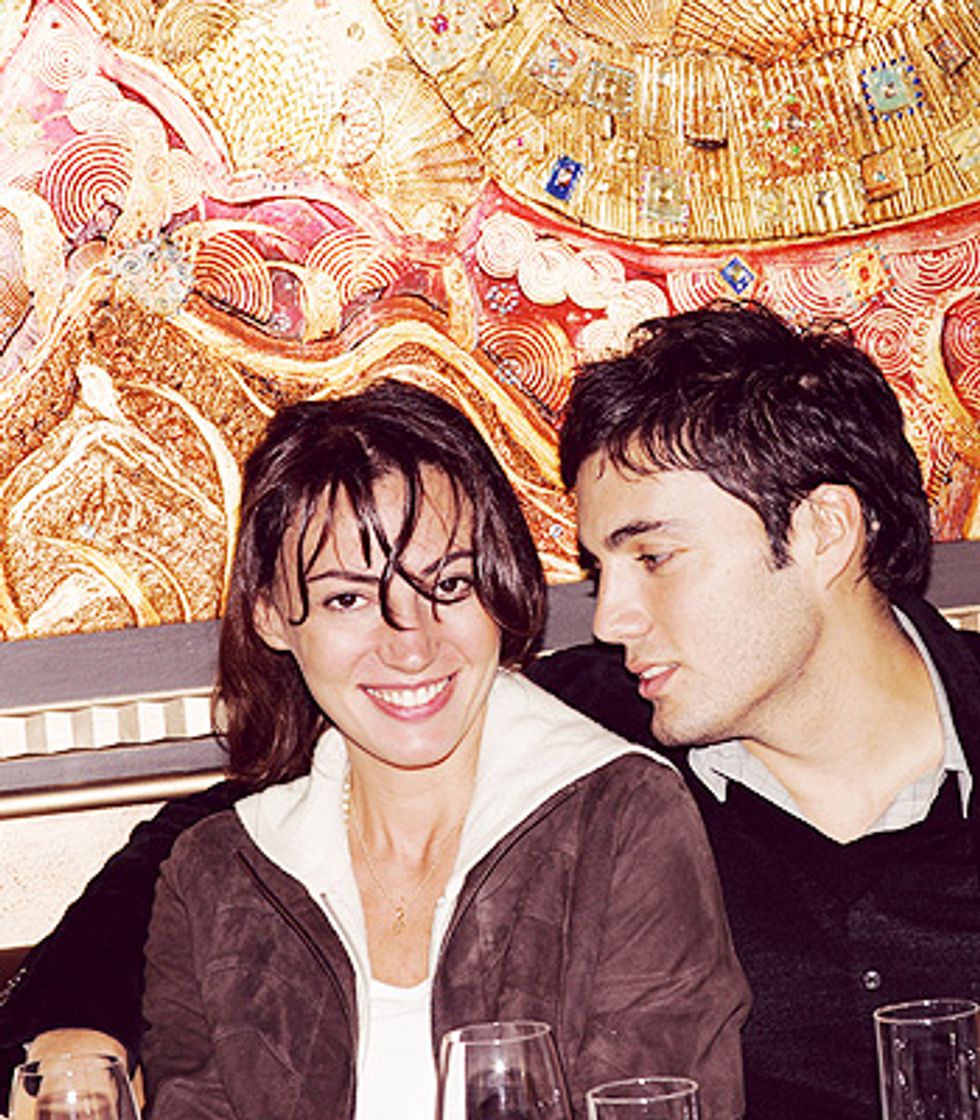 Then it's back into the car and down to Cipriani on 23rd Street for the party to celebrate Iman's new book The Beauty of Color. Iman and David Bowie are in a corner chatting. Celebs like Wesley Snipes, Tyson Beckford, Damon Dash and Rachel Roy are schmoozing and having fun while truckloads of models dance nearby. Randy Jones, the cowboy from the Village People, is doing a disco square dance. At the bar we run into fashion designer Adam Lippes, a good friend of Fabian's. "He's a reality superstar!" Lippes says as I'm ordering a drink. Thinking that I didn't hear, Fabian teases Lippes: "Say it again. Say it again." Despite being known as a party fixture, Fabian actually prefers dinners with friends at places like Bette or Indochine, as well as brunches at La Goulue or P.J. Clarke's. He also likes to stay home and watch TV. Fabian likes Prison Break and 24; Martina's a Seinfeld, Roseanne and Laguna Beach girl. Now perhaps they'll add Oprah to the TiVo list since Fabian has made an appearance on her show. "She's amazing," Fabian gushes. "The coolest woman ever. Except my mom." It seems Fabian has found his place on the small screen. "Later down the line," he says, "I'd like to be a teacher. Now I'm entertained by this on-camera life." And America is entertained as well.