The U.N. summit was in town, and so the crowd at the Ambassador Theatre before a Thursday night performance of the long-running hit musical Chicago was a veritable mini-General Assembly. Lining the rear of the orchestra, the phalanxes of swarthy hunks sporting Secret Service-type earphones -- the security detail of the Panamanian president, as it turned out -- only added to the international ambience.
It made sense that the world had gathered at this little corner of the Great White Way. The new star of the show is Brooke Shields, something of a global goddess herself. This is the fourth Broadway outing for Shields, after a debut in the mid-'90s revival of Grease, an appearance as Sally Bowles in Cabaret in 2001 and a critically acclaimed turn in Wonderful Town last year. It is her second stint in Chicago (as the murderous Roxie Hart) after a run in the show's London production this spring.
We love Brooke, who has been a superstar since she was a toddler. She wowed us onstage -- you just can't take your eyes off that glamazon! -- and when we headed over to the postshow Welcome Back to Broadway party thrown by Conde Nast Traveler magazine and jeweler Roberto Coin at hot new Theater District boete Bond 45, we found that we weren't the only ones singing her praises. "Brooke is a dream," cooed costar Debra Monk, who cracked us up last year as Mama Sunshine in Todd Solondz's Palindromes. "She's wonderful," agreed male lead Christopher McDonald (aka Happy Gilmore's Shooter McGavin). "I can't say enough nice things about her."
Brooke's amen chorus included a group of young cuties from the Chicago backup ensemble gathered at the party. "It's a great show, and we're very lucky to be doing it with Brooke," gushed Matthew Risch. The others nodded in agreement, but then we were interrupted by a commotion, which turned out to be none other than Liza Minnelli, who had caught the show from the front row and now made a beeline for Risch. Grabbing him by both cheeks, she screamed, "You're fabulous!" She gave him a big smooch, then turned to other kids and screamed, "You're all fabulous!" She blew more kisses all around and then whisked away, leaving us all a bit stunned. "Liza shimmied at us during the curtain call," confided Josh Rhodes. "She gave us the A-OK sign and shook her moneymakers! It made us very happy."
Upstairs, Liza held court like the showbiz royalty she is, sipping a Diet Coke and fanning herself with a menu. "It's hot!" she mouthed, and we knew what she meant: Bond 45 may boast decor by Tony-winning stage designer John Lee Beatty, but the minimal air-conditioning had us all sweating like showgirls. We sidled over and asked how she'd liked the show. No surprise -- she adores Shields. "I thought Brooke was just great. You know she's a buddy of mine and, boy, did she come through tonight. She dances good -- her acting is wonderful -- but she sings really well! I think she landed tonight. I love her, and I'm so happy for her!" The verdict is in: Everybody loves Brooke! Clearly, only the closet-case pawn of an evil cult bent on world domination could have an unkind thing to say about her. Case closed.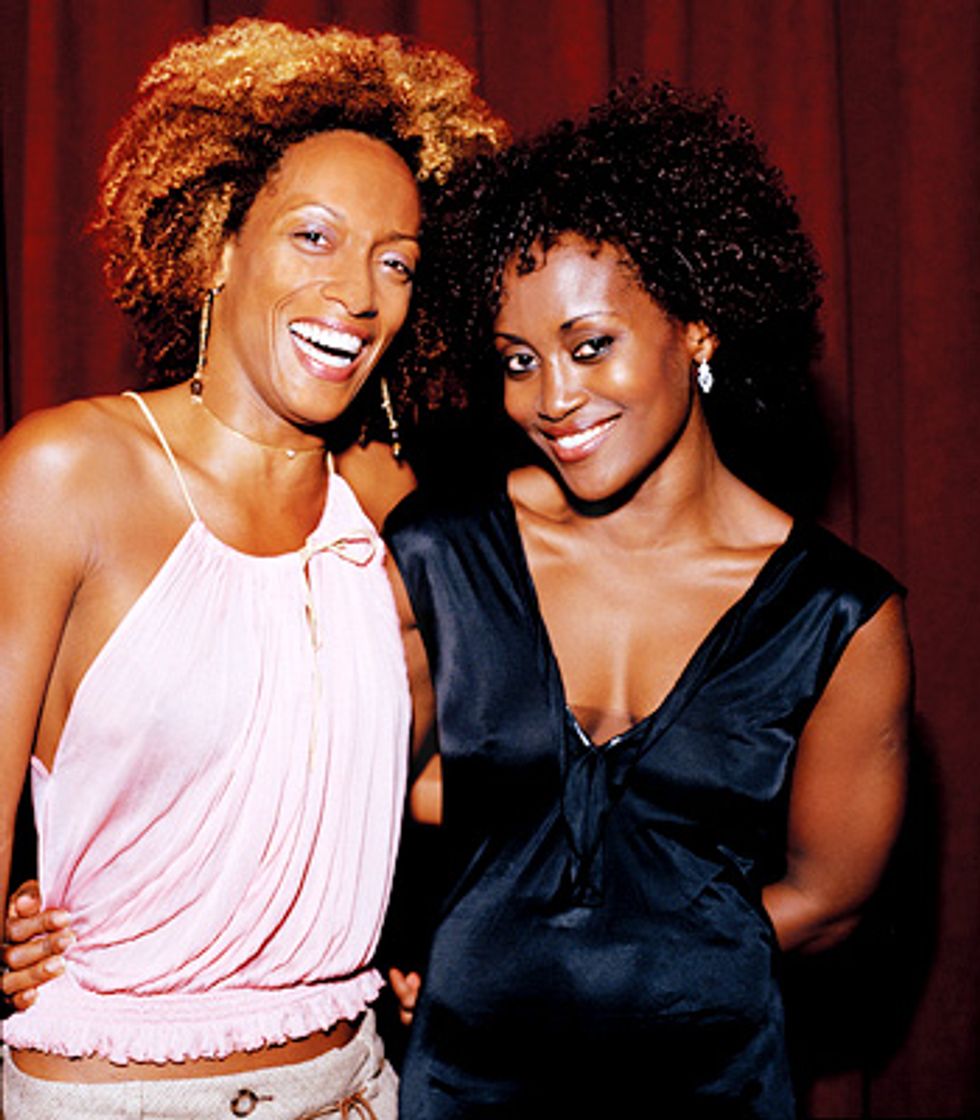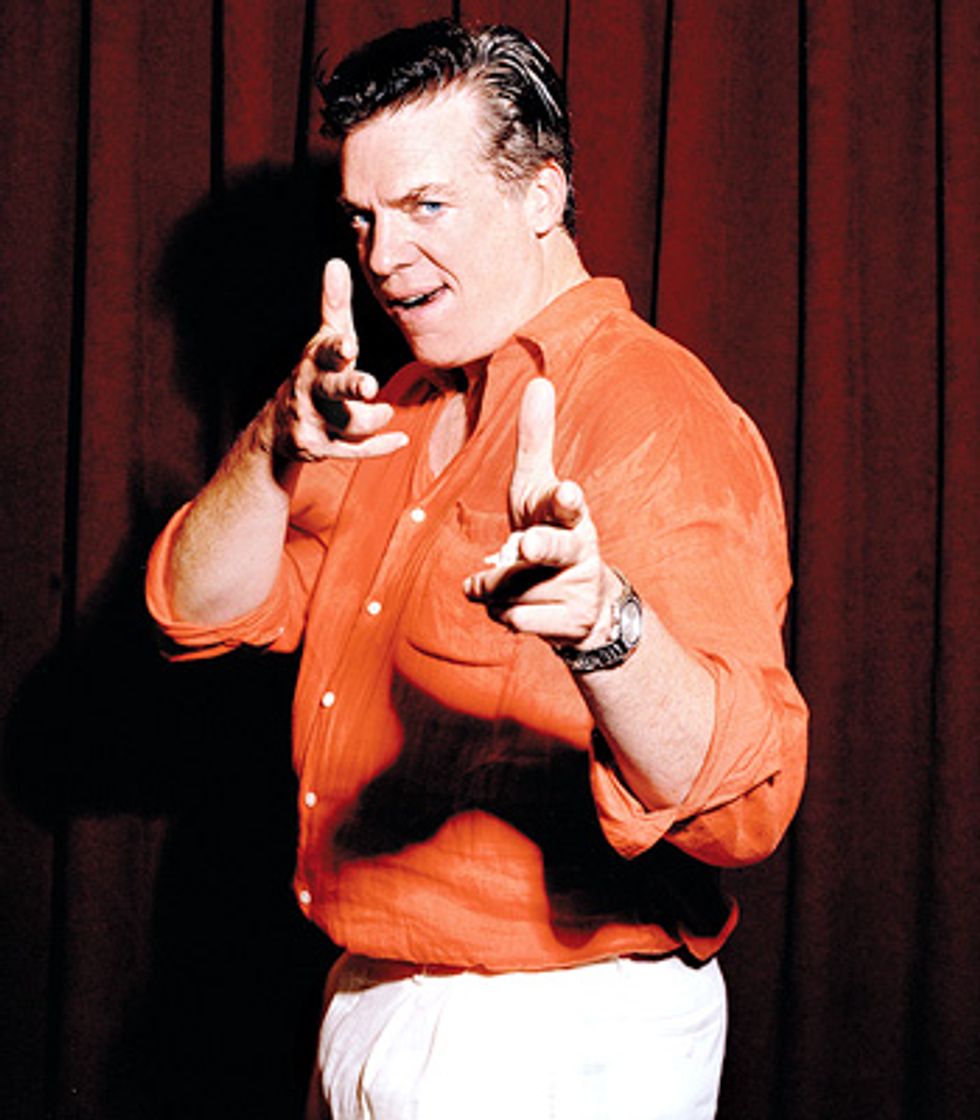 The lady of the evening herself, ears burning no doubt, was fashionably late, but we passed the time chatting with Gareth Valentine, the musical director of Chicago's London production, who was in town to work on the musical Sinatra for the legendary Palladium. With him was Sinatra collaborator Stephen Mear, co-choreographer of the current London hit Mary Poppins, who's now working on Disney's stage version of The Little Mermaid (both shows are due on Broadway next year). "I've seen so many friends here," enthused Valentine. "There's Liza, there's [Chicago producers] Fran and Barry Weissler, and there's Gary Chryst!" Chryst, legendary dancer and choreographer, has worked closely with Chicago choreographer and Bob Fosse protege Ann Reinking and supervised Chicago productions around the world. Where was the wildest place he'd taken the show? we wondered. "The toughest was Moscow," Chryst said. "Because of lack of discipline, shall we say...." Quipped Valentine: "And that was him!"
We also chatted up Shields's costar Luba Mason, a statuesque Slovak siren who brought us back to reality with more praise for Brooke: "She's a great lady, she's a very sweet lady -- and she's really terrific in the show!" She raved about Brooke and then confided that the Panamanian president and his wife had been at the performance. "I know them very well," admitted Mason. "My fiance is Ruben Blades, who is minister of tourism down there [and a well-known singer-songwriter]." At least someone's doing something to improve America's image abroad!
We were beginning to wilt a bit in the heat but perked up when a shower of flashbulbs and a crescendo of applause signaled the arrival of the lady of the evening. Towering over the crowd in a mauve flapper gown by Ghost, with that trademark mane, flawless skin and dazzling smile, Brooke was even more gorgeous than onstage -- now that's what a star looks like, fellas. When it came time for us to chat, we got a bit weak in the knees when she turned that smile on us, but Brooke put us instantly at ease. "I love PAPER," she exclaimed. "You need to put me on the cover again!" she joked. "That original cover that I did [October 1990, when PAPER dressed the star in male drag] was one of my favorites ever. I'm so glad that it's still strong and around."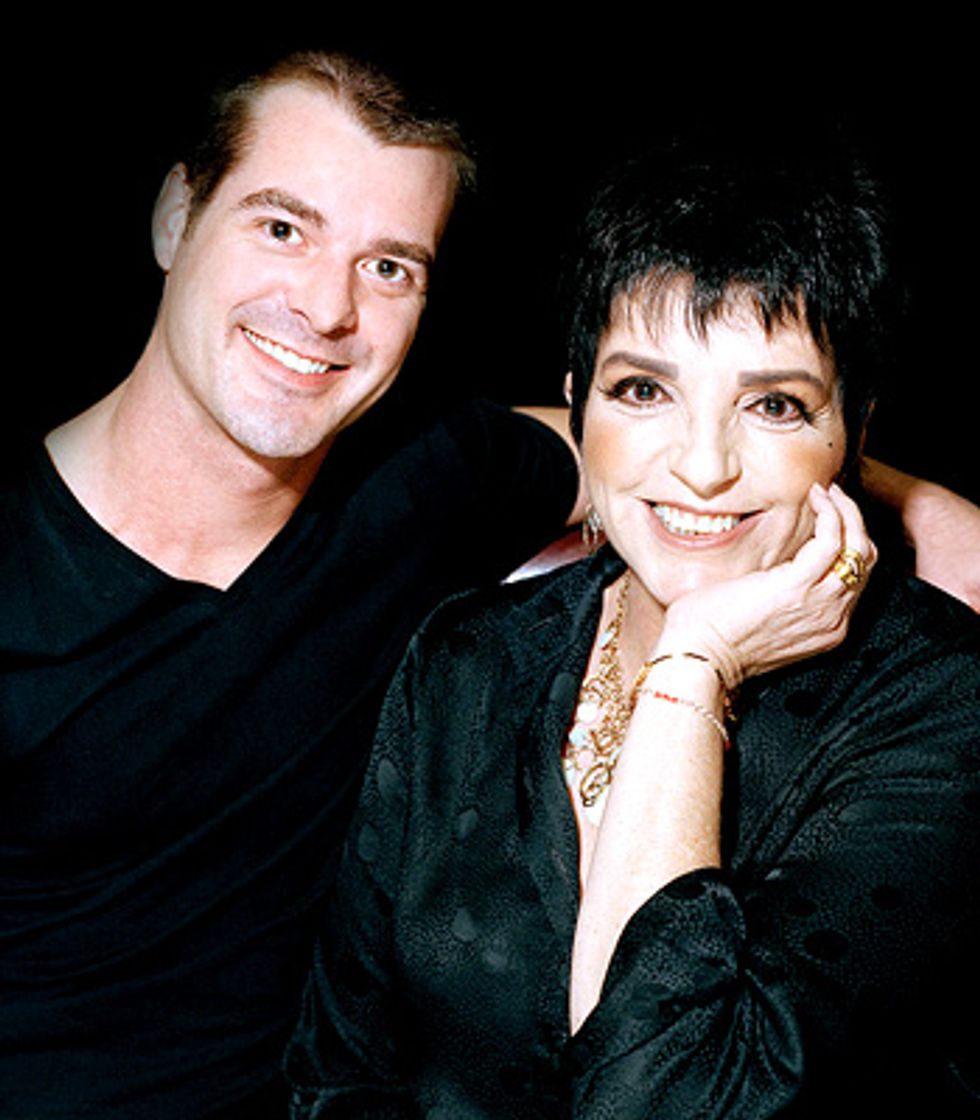 But enough about us. How's life on the boards? "I'm having a lot of fun," she said. "I'm learning something new every night. That's my goal." For a fourth go at Broadway, how's this production any different? "This is different because it has such a history that precedes it, and I'm in awe of that -- Annie [Reinking] and [original Chicago creator Bob] Fosse and all of that. I have such respect for it that I'm much more in awe. I want to live up to it." As for the music by the great songwriting team Kander & Ebb, the Princeton graduate gets highbrow on us. "The way that they manage to intricately weave everything together -- the story, the music, the lyrics, the book -- it's masterful the way it all works. It's brilliant. It's like Proust or something; it really is!" So Shields is a Proust fan? "I am!" she says, looking a bit bashful. "It's just the cadences and the language and why a sentence is longer or shorter. I love that." So she's gorgeous, talented, sweet and smart, too? We're in love. But alas, time's up -- and her last words are for PAPER: "Tell everybody over there hi for me, please!" As the party wound up, we wafted out on a cloud. Oh, yeah, everybody: Hi!