We like a dash of rarity with our beauty and since natural redheads are a dying breed, or so they say, and finding a hairdresser with any skill to create a natural ginger hue is pretty much impossible, we always appreciate a full mane of genetic red hair. And especially when it seems like every model in the universe is going platinum these days, a ravishing red tone on the runway or popping up in campaigns feels fun and fresh. We've rounded up our top ten favorite redheaded models, below.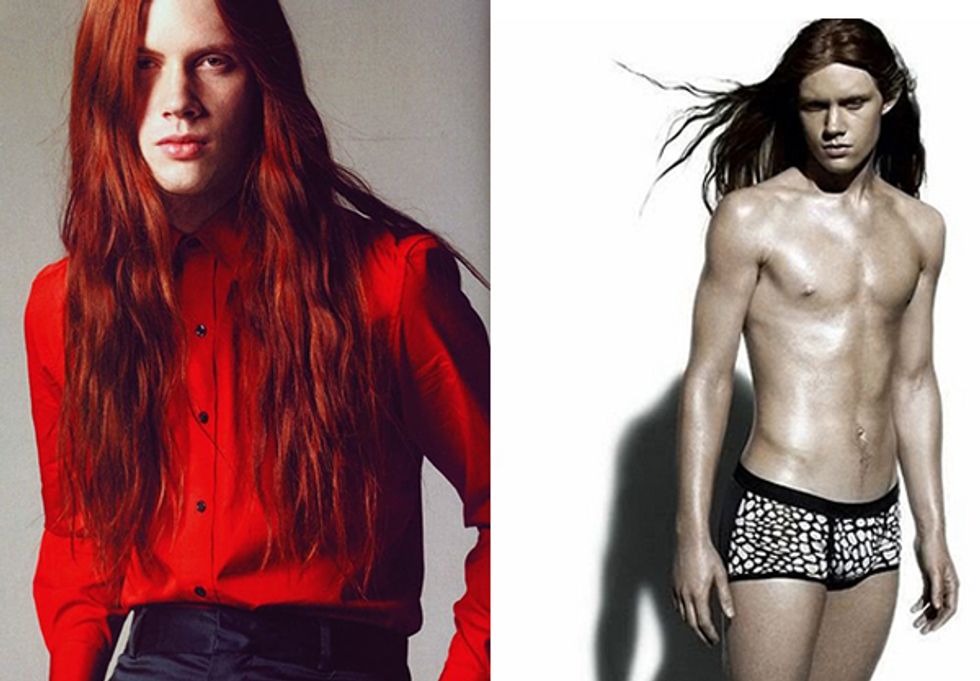 Bartek Borowiec
Talk about hair envy...Bartek Borowiec's signature Rapunzel-esque red locks add an androgynous appeal that's landed him runway gigs at Hugo Boss and Gucci and plenty of print "blowing in the wind" spreads. He's like some sort of ginger nymph god-meets-goddess.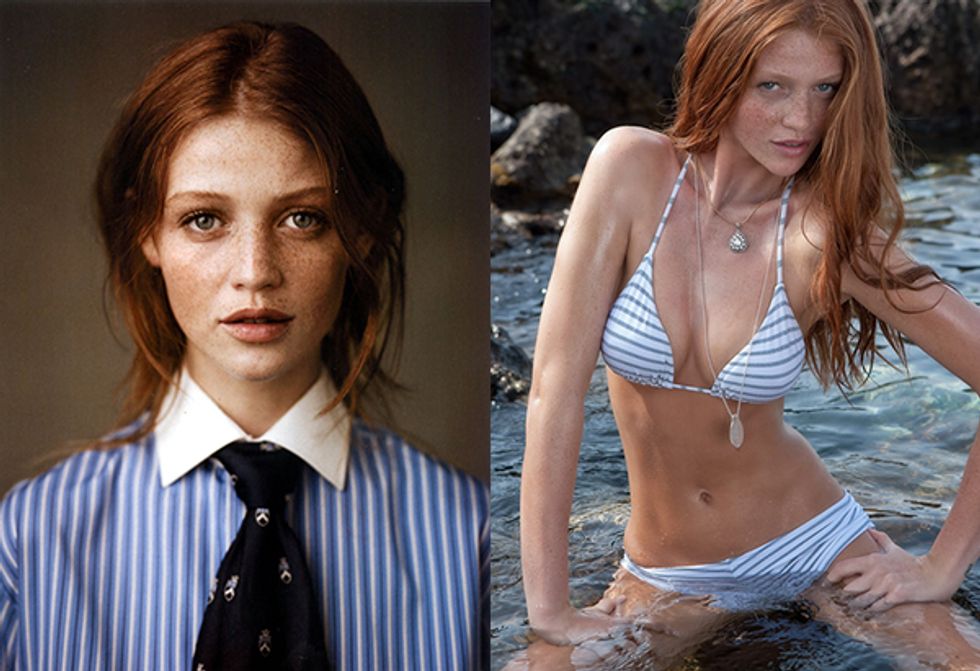 Cintia Dicker
With her striking auburn tones and bodacious body, Brazilian-born beauty Cintia Dicker has successfully balanced the crème de la crème of commercial modeling gigs like SI's Swimsuit Issue -- following '90s redheaded babe Angie Everhart -- and Victoria's Secret Angel status with high fashion bookings like runway appearances at Dolce & Gabbana and ad campaigns for Tom Ford and Yves Saint Laurent.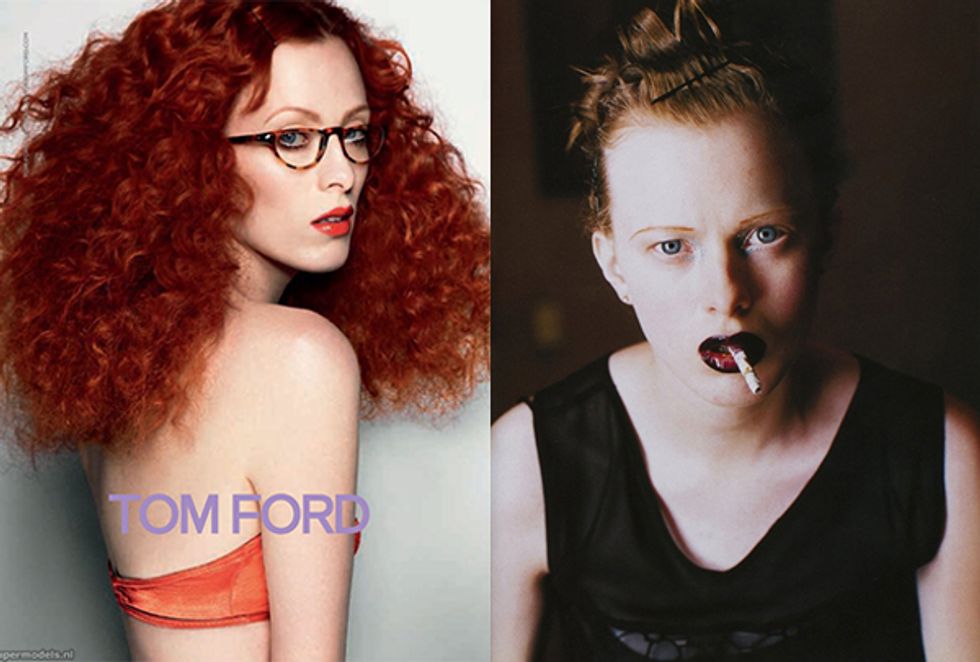 Karen Elson
Since being photographed by Steven Meisel on her 18th birthday for the cover of Italian Vogue, 35-year-old Elson has become the industry's most iconic redhead -- basically "super" worthy. Her curly crimson locks and pale, porcelain skin have landed her gigs with all the top photographers (Weber, Testino, Demarchelier), magazines (W, Harper's Bazaar, all the Vogues) and fashion houses (Marc Jacobs, Chanel, Dior). You know, just to name a few things...
 


Maggie Rizer
In the late 1990s and early 2000s Rizer's red head rocked covers of Vogue and endless ready-to-wear runways after being discovered by Steven Meisel -- apparently he's the redhead-whisperer. Naturally strawberry-blonde, Rizer choose to change to a cherry-crimson in hopes of standing out amongst the era's endless stick-straight blondes like Carmen Kass, and it worked. Let red reign!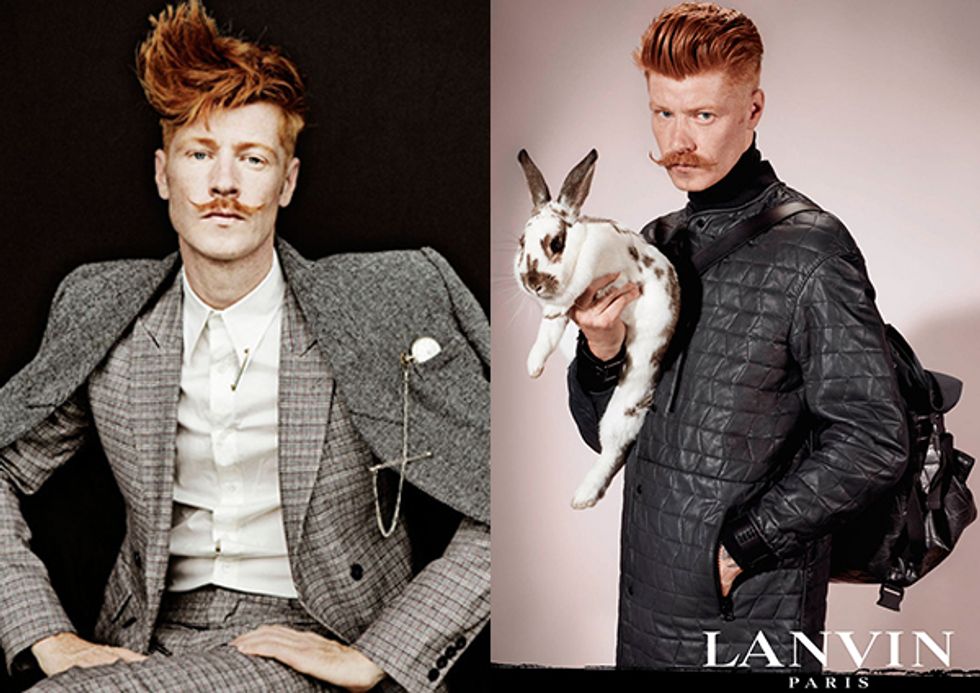 Francois Verkerk
With his ginger-tinged tresses cut like Morrisey's and a handlebar mustache, Francois Verkerk is the hipster-est ginger there ever was -- but it's working for him. He's walked the runway for Yohji Yamamoto and landed a Lanvin ad campaign and we'd follow this luscious leprechaun right over the rainbow.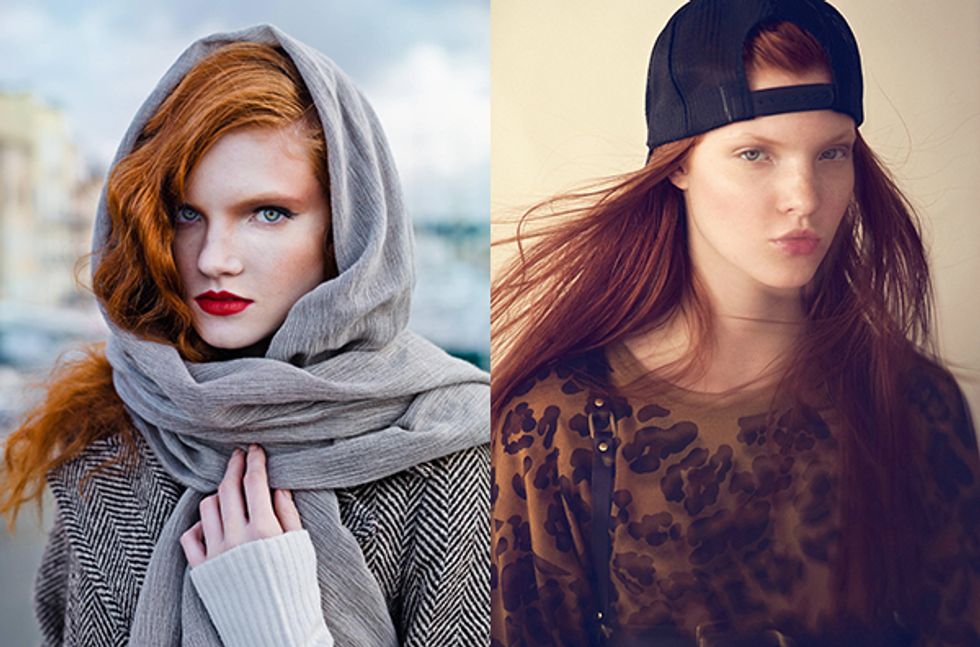 Anastasia Ivanova
With her wide-set baby-blues and full, regal features, Anastasia Ivanova looks like neo-Renaissance royalty. The kind that would go against her family's wishes, give up her jewels and gowns for bland burlap -- but still look ravishing, of course -- to marry the peasant she loves. Originally a synchronized swimmer, this Russian doll has walked endless runways from couture to ready-to-wear, Maison Martin Margiela to Delpozo.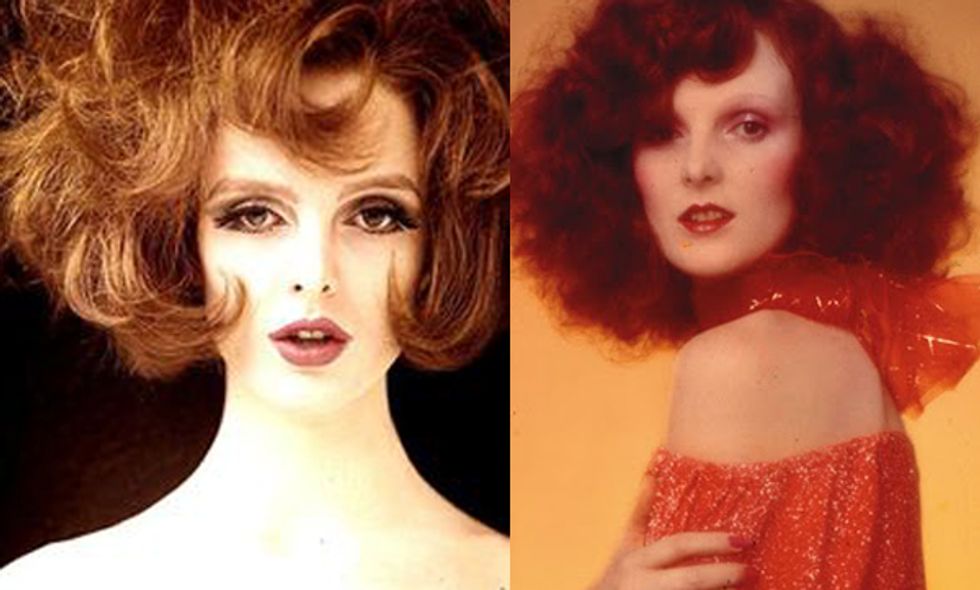 Grace Coddington
Before she was the iconic
Vogue
editor she is today, Welsh-born Grace Coddington got her start in the industry as a model after winning a British
Vogue
modeling competition. As the epitome of a fierce, fiery redhead (i.e.
The September Issue
), we can't decide if we love her crimson curls or her courageous creativity more.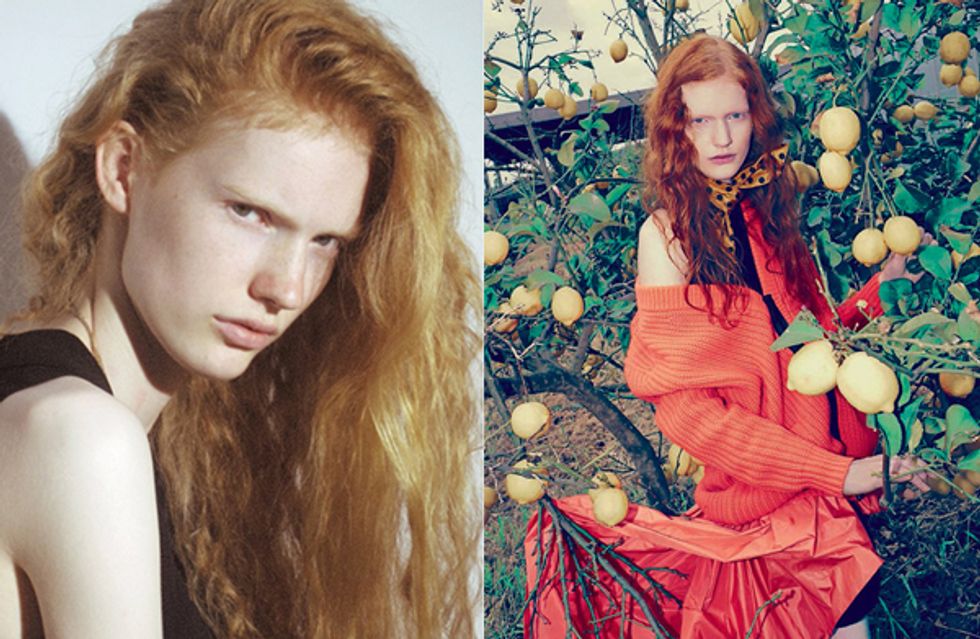 Anniek Kortleve
With her piercing stare, fuzzy copper mane, and invisible eyebrows, Holland's Anniek Kortleve is otherworldly. Showing for the first time during the Fall 2011 season, Kortleve walked an overwhelming 33 shows. She was cast in Balenciaga's Fall 2012 campaign -- the final fall collection designed by Nicolas Ghesquiere -- alongside other relatively unknown models shot by Steven Meisel (the redhead whisperer strikes again!).