CHECK OUT PART 1 OF OUR FRIEZE ART WEEK 2017 MEGA-GUIDE HERE.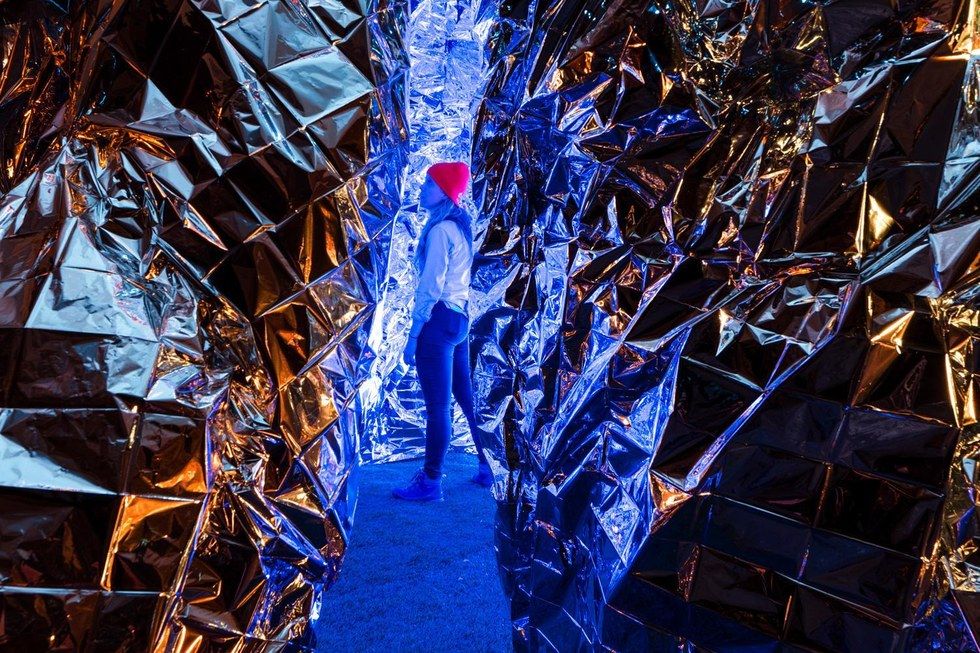 Installation view by Grace Villamil, 2015. (c) SPRING/BREAK Art Show.
The SPRING/BREAK crew launch a new show called BKLYN IMMERSIVE in downtown Brooklyn's new event space City Point (300 Flatbush Avenue Ext.) from May 7 to 14. Look for site-specific installations from Melissa-Godoy-Nieto, Takashi Horisaki, Material Girls, Jennifer and Kevin McCoy, Azikiwe Mohammed, MINT, Jason Peters, Will Rahilly, Anne Apalter and more. It's FREE and open to all from noon to 7 p.m. daily. Plus there's a private preview on Saturday night.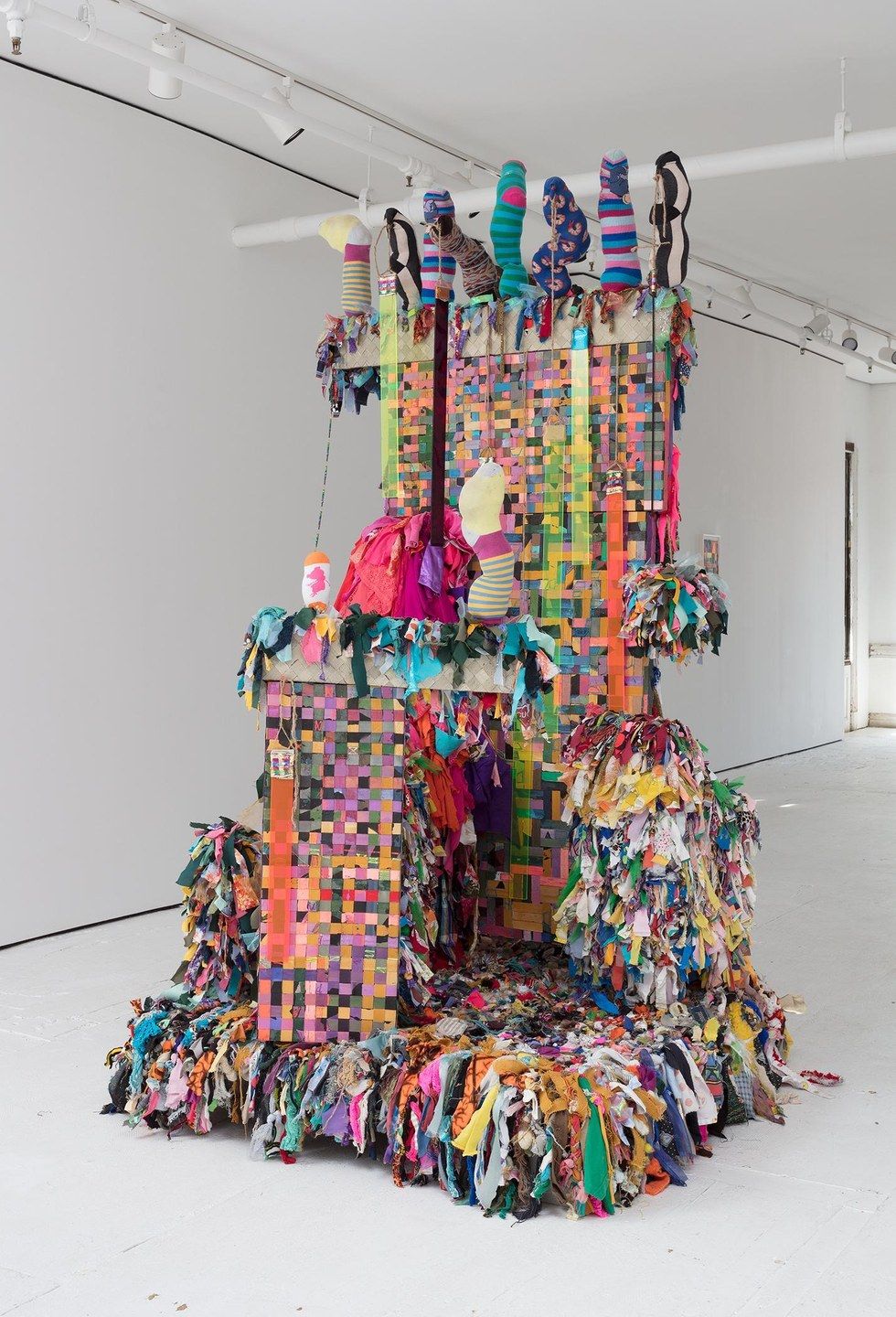 Jim Drain, Jaguar, 2017. Via Nathalie Karg Gallery
Jim Drain has his first NYC solo show in a decade, "Utopia Muscle," opening Wednesday, May 3, 6 to 8 p.m., and up until June 11 at Nathalie Karg Gallery (291 Grand Street). The show's title is based on author Junot Diaz's call-to-action "towards our current chaotic national condition." Drain was a founding member of the Providence-based band/art collective Forcefield.
The Rhode Island School of Design has a one-day-only pop-up called "Greater Than, Less Than" — featuring work by 22 industrial design grad students — on Friday, May 5, 5 to 8 p.m., at Anita's Way (135 West 42nd Street).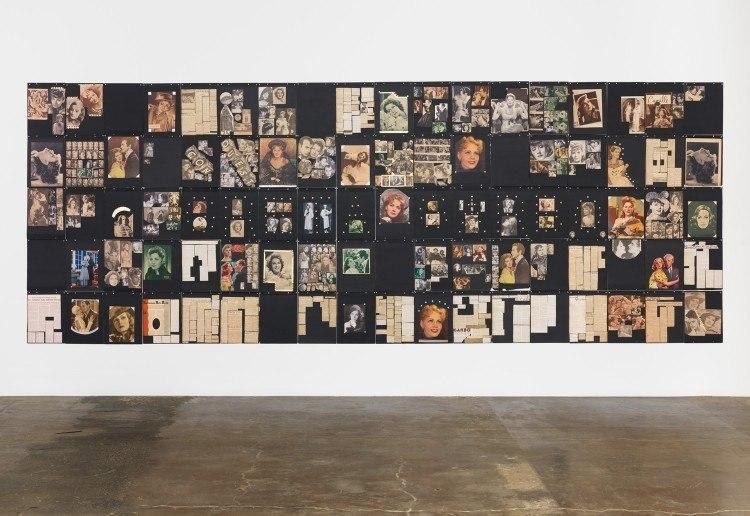 Mark Flood, "Garbo Scrapbook 1939," 2017. Via Maccarone
Maccarone (630 Greenwich Street) opens "Google Murder-Suicide" by Texas-based artist Mark Flood on May 2. This is the gallery's second Flood exhibition and it's up until July 28.
Hotel Americano with Mary Boone, Y Gallery and Steve Turner debut a series of lighting installations by Mexican artist G. T. Pellizzi in various locations around the Hotel Americano (518 West 27th Street) from Thursday, May 4, through Sunday. The exhibition, "Pool Meditations for Hedy Lamarr," is a tribute to the Hollywood star and her "double life as a scientist and inventor." Who knew?
If you are heading downtown to see the new Beekman Hotel (5 Beekman Street), check out the hotel's pop-up exhibition and permanent art collection featuring over 20 emerging artists, curated by Katherine Gass. Lots of original paintings, prints etc. by artists including Catherine Howe, Jane Hammond and Patrick Jacobs. And at the EDITION Hotel (5 Madison Avenue), there's a new collab called "Open Chamber" by Martin Soto-Climent.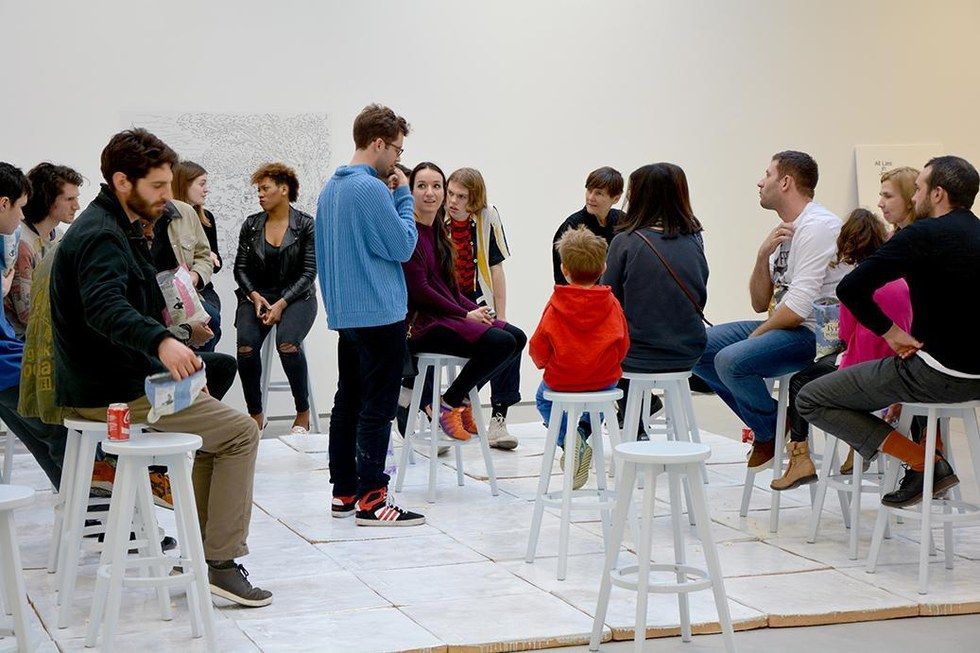 Via the Highline
Friends of the High Line and High Line Art launch a new commission called "Chess: Relatives" by Darren Bader from May 6 to April 2018, on the High Line (under the Standard Hotel) at 13th Street. During park hours, visitors can take the place of chess pieces "based on their familial relationship to others."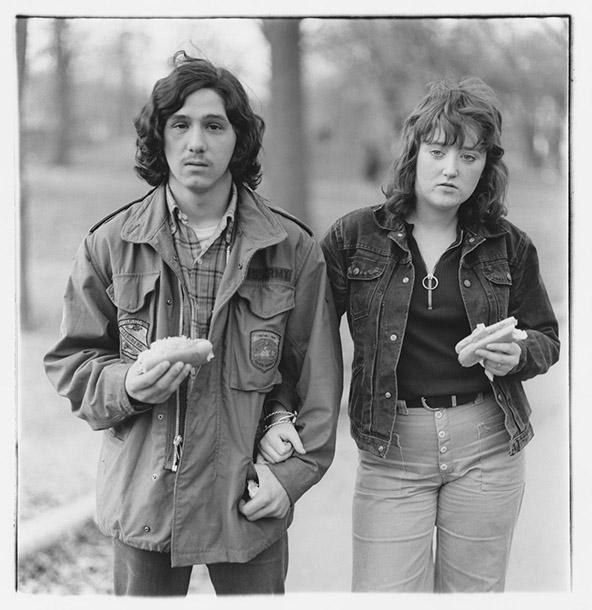 Diane Arbus, A young man and his girlfriend with hot dogs in the park, N.Y.C. 1971. Via Levy Gorvy
Levy Gorvy (909 Madison Avenue) has "Diane Arbus: In the Park" on view to June 24. This is the first exhibition to focus on her photographs shot in Central Park and Washington Square Park.
The first feature documentary on artist Chris Burden opens in theaters on May 5. Check out the trailer HERE.
Times Square Arts presents "I Live Here" — animations from the forthcoming opera "A Marvelous Order" — by Joshua Frankel, from May 1 to 31, 11:57 to midnight daily, on electronic billboards in Times Square. Join Frankel (and have some free lemonade) on Friday, May 5, 11:30 p.m., in Duffy Square (46th Street and Broadway).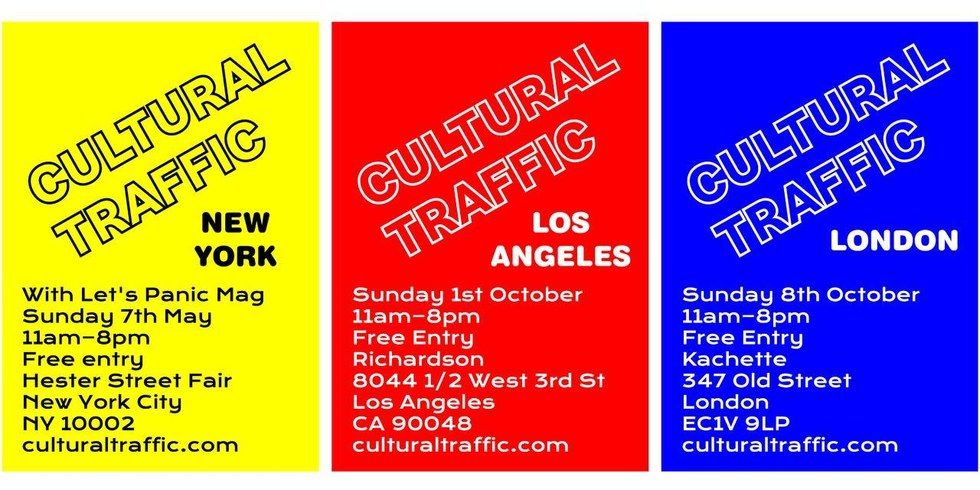 Cultural Traffic and Let's Panic magazine host a print publishing fair on Sunday, May 7, 11 a.m. to 8 p.m., at the Hester Street Fair on the Lower East Side. Pick up a limited-edition print, "God Save the USA," by Jamie Reid.
Sean Kelly (475 Tenth Avenue) opens "Trickster," a show of monumental new paintings by Kehinde Wiley on Friday, May 5, 6 to 8 p.m. The works are portraits of contemporary artists including Nick Cave, Glenn Lignon, Mickalene Thomas and Carrie Mae Weems. Also check out Laurent Grasso's new film, "Elysee," in the downstairs space. On view until June 17.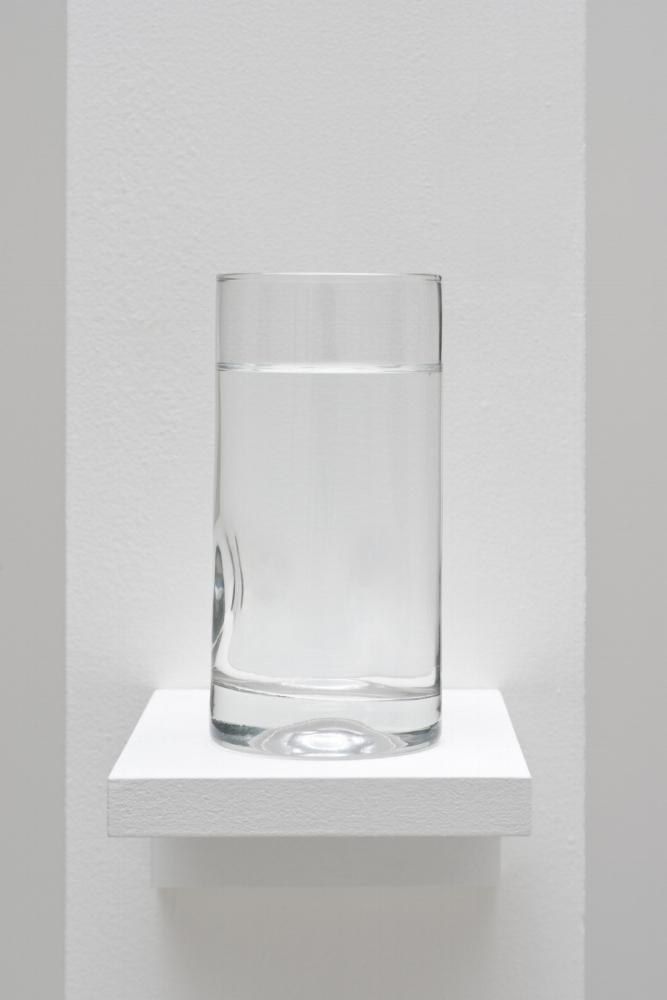 Pope.L, Well, 2009. Via Martos Gallery
Martos Gallery (41 Elizabeth Street) opens their new Chinatown location on May 3, 6 to 8 p.m., with a group show called "Invisible Man" featuring new works by Torkwase Dyson, Kayode Ojo, Pope.L and Jessica Vaughn. Up until June 24.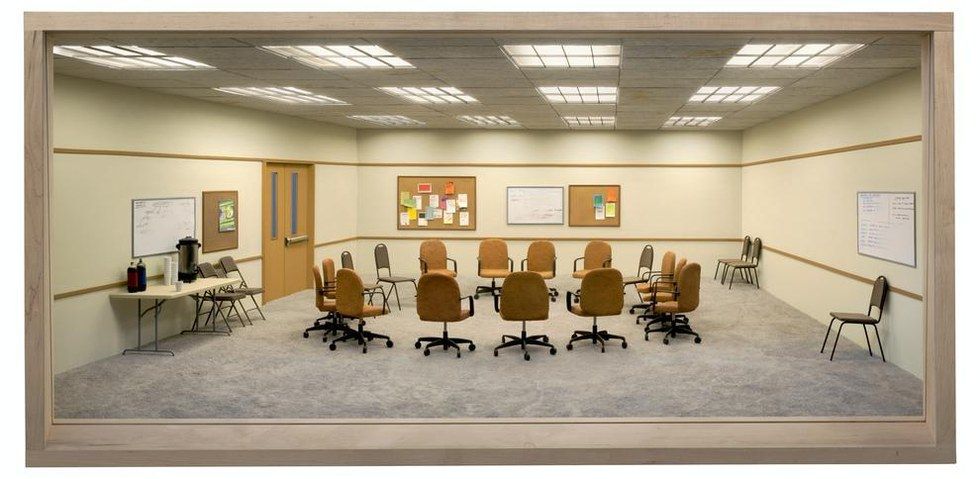 Roxy Paine, Meeting, 2016. Via Paul Kasmin Gallery
Paul Kasmin Gallery (293 and 297 Tenth Avenue) has a new Roxy Paine show called "Farewell Transmission" on view until July 1. This is the artist's first major solo show in NYC in three years. Taner Ceylan's "Latest Works From the Golden Age" is also up until May 13. And check out the future home of a new Paul Kasmin Gallery — and 14 more new gallery spaces — in-and-around the new luxury condos designed by Zaha Hadid at 520 West 28th Street. The Related Companies commissioned Jonathan "Meres One" Cohen and "See TF" to paint walls around the construction site.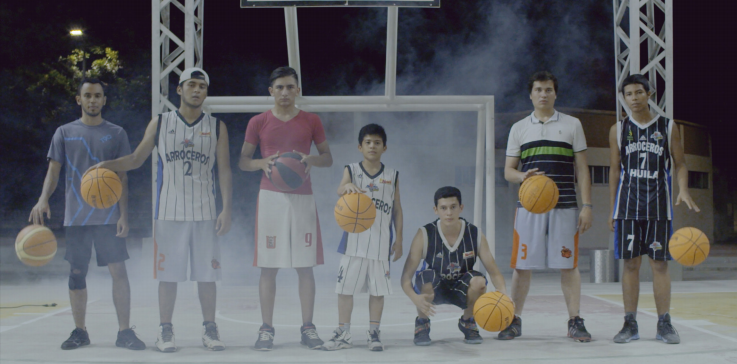 Ivan Argote, "As Far as We Could Get," (still), 2017
Galerie Perrotin (130 Orchard Street) opens the ground floor of their new space on the Lower East Side with a solo show by Colombia-born artist Ivan Argote. On view to June 11.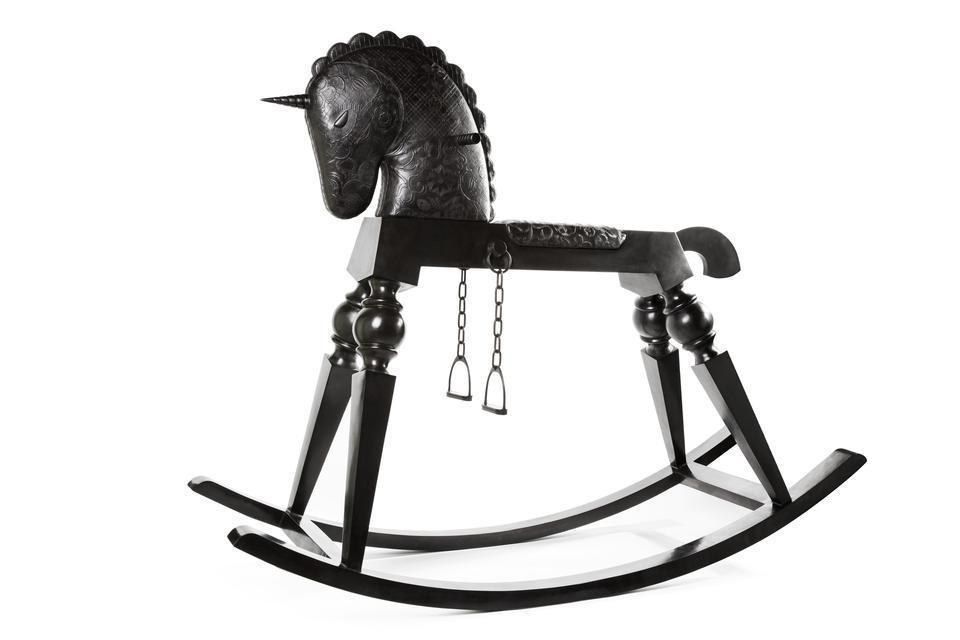 Marcel Wanders,Tempter, 2016. Via Friedman Benda
Friedman Benda (515 West 26th Street) opens their 10th anniversary exhibition, "dna10," on Thursday, May 4, 6 to 8 p.m. The show includes works by 21 designers and artists including Marcel Wanders, Ron Arad, Forest Myers and the Campana brothers. On view until June 10.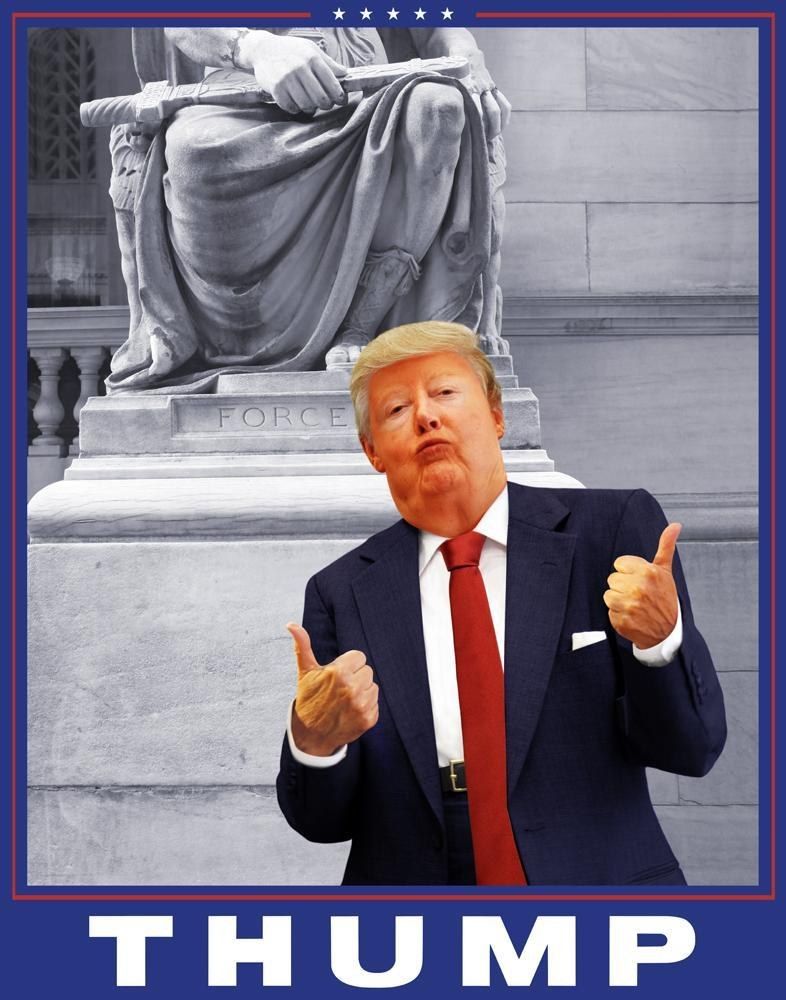 Martha Wilson, Thump, 2016. Courtesy of the artist and PPOW Gallery.
Last chance to see "The Intersectional Self" at The 8th Floor (17 West 17th Street) before it closes on May 19th. The group show looks at "gender and feminist politics in the age of trans-identity" and features the work of artists Janine Antoni, Andrea Bowers, Patty Chang and more. Kalup Linzy will perform a selection of songs on May 4, 6 to 8 p.m., but you must rsvp here: media@sdrubin.org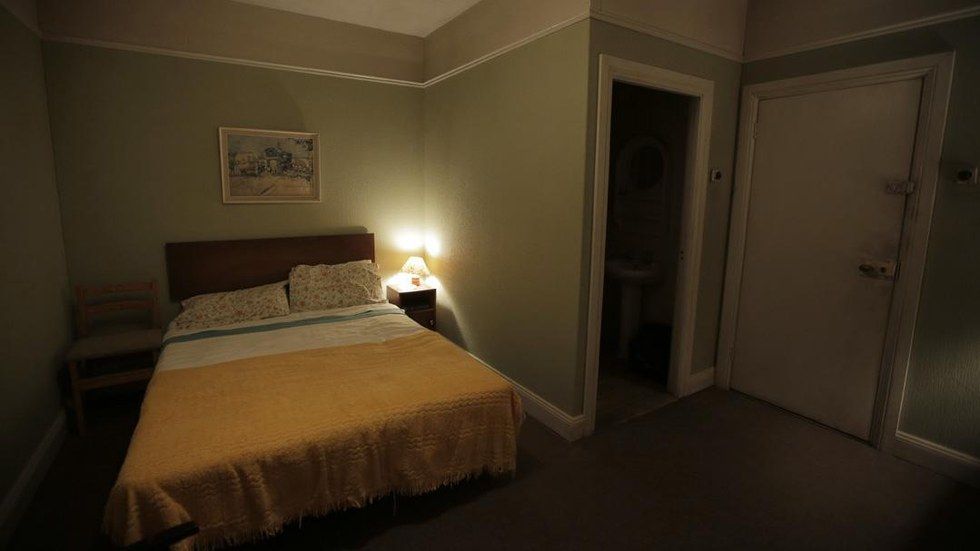 Room 303 via Irish Arts Center
The Irish Arts Center presents "Rooms," three installations by Enda Walsh at the site of their future home at Cybert Tire (726 11th Avenue). May 3 to 28.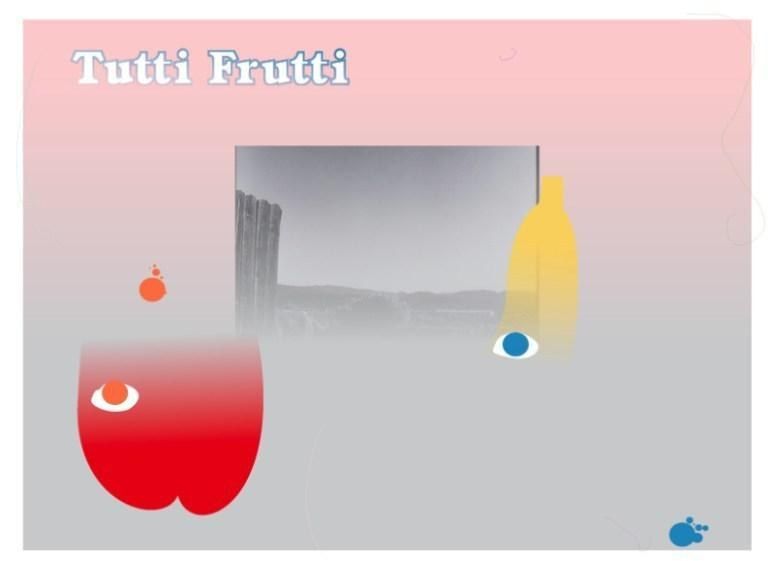 Flux Factory (39 -31 29th Street, Long Island City) opens a 3-day-only solo show (and dance party) called "Tutti Frutti" by artist, composer and curator Will Owen on Friday, May 5, 7 to 10 p.m. Look for references to "cellular cytoplasm, Little Richard, Kool-Aid (and) Junior High School" in a "meandering sculptural and sonic installation." The Fruit Salad Closing Reception is May 7, 5 to 8 p.m.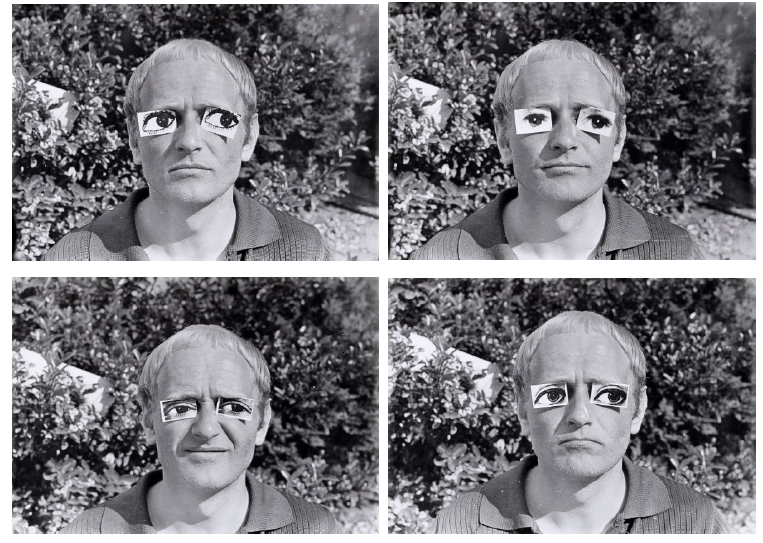 Károly Kismányoky, "With the Eyes of Others," via Artist and Elizabeth Dee Gallery
Hungarian artists of the 60s and 70s are the subject of "With the Eyes of Others," a group show featuring over 100 works by 30 artists at Elizabeth Dee Gallery (2037 Fifth Avenue). Curated by Andras Szanto, this is the first large-scale exhibition in the US devoted to the late 20th Century Hungarian neo-avant-garde and features several artists whose work has not been seen in NYC. On view until August 12.
David Zwirner (519 West 19th Street) has Raymond Pettibon's tenth solo exhibition with the gallery on view until June 24. The show includes new drawings and collages. Also at Zwirner: Felix Gonzalez-Torres at 537 West 20th Street; and Llyn Foulkes at 533 West 19th Street. Both also on view until June 24.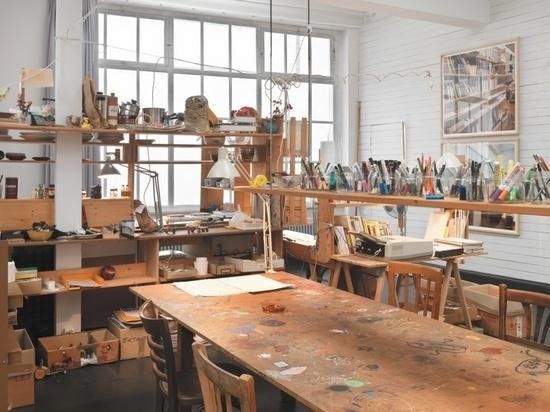 Via Hauser & Wirth
Hauser & Wirth (548 West 22nd Street) has an installation of the actual studio of the late German-born Swiss artist Dieter Roth and his son Bjorn — including their furniture, books and personal items. There's also a second installation of "commercial packaging, printed paper material and other daily (Roth) studio detritus." H&W also has an exhibition of works by American artist Roni Horn. On view until July 29.
The Institute of Arab and Islamic Art opens their inaugural show, "EXHIBITION 1," on May 4, in their temporary home at 3 Howard Street. The group exhibition includes works on paper by Dana Awartani, Monir Shahroudy Farmanfarmian, Nasreen Mohamedi and Zarina Hashmi.
Splash photo by Diane Arbus, via Levy Gorvy