FYI, this is the 7th and last part of our Mega Guide.  If you've missed any, they're all here:
Part 1
,
Part 2
,
Part 3
,
Part 4
,
Part 5
and
Part 6
.  We'll be updating and adding everything new that comes our way in our Daily Guides starting on Wednesday, December 3rd, so check back during the week.
Despite all the parties, dinners, receptions, store openings, product launches and celebrity sightings there are to be had at AB/MB, there is also one important thing that we like to remind everybody every year: GO AND SEE SOME ART!  Stop by the convention center for
the main event
, go to one of the satellite fairs, visit a local museum or private collection and you can also support the artists by picking up something cool to take home.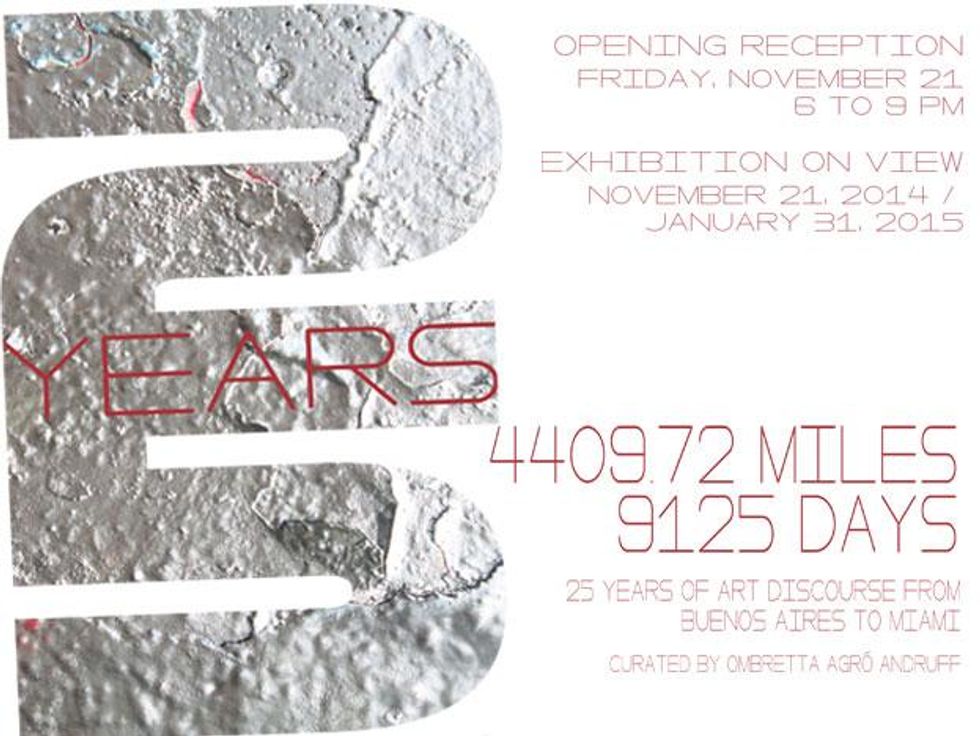 Try to check out at least
one local Miami gallery
while you're in town. There are tons of great ones, including 
Diana Lowenstein Gallery
(2043 North Miami Avenue, Wynwood, Miami), which is celebrating its 25th anniversary with a big group show featuring 25 artists;
Alejandra Von Hartz Gallery
(2630 NW 2nd Avenue, Wynwood, Miami) has solo shows by Jaime Gili and Ricardo Alcaide;
Locust Projects
(3852 North Miami Avenue, Miami) has Daniel Arsham's "Welcome to the Future," Simon Vega's "Sub-Tropical Sculptures" and they're giving away free copies of a limited-edition compilation album put together by Ron Terada called "Soundtrack for an Exhibition."  Save one for me!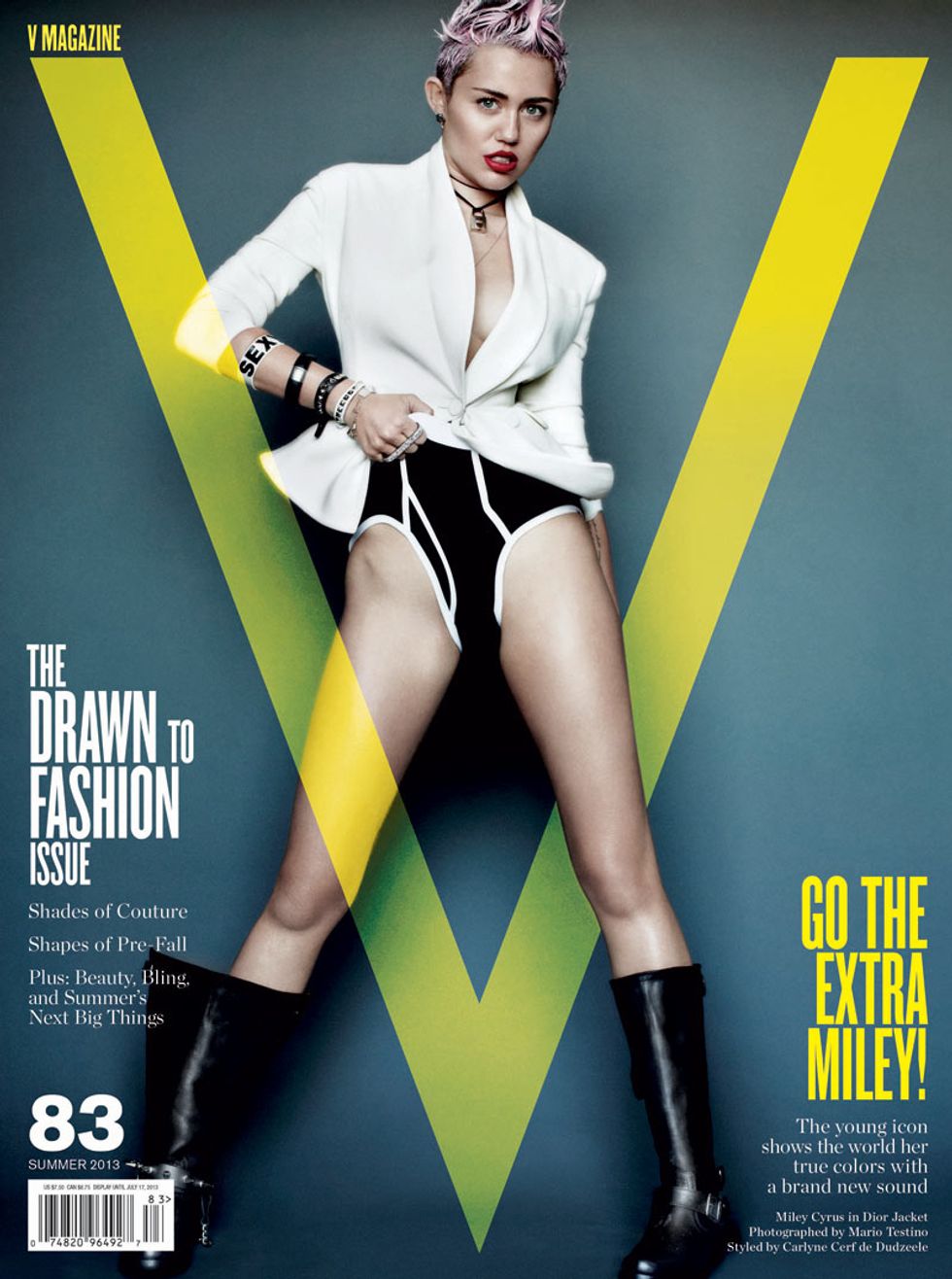 Miley Cyrus (yes, her) is performing at the Raleigh Hotel (1175 Collins Avenue, South Beach) on Wednesday, December 3rd, 11 p.m., for a big party hosted by Jeffrey Deitch, Tommy Hilfiger (the hotel's new owner) and V Magazine and sponsored by M.A.C, Samsung, Golden Lady and Dom Perignon.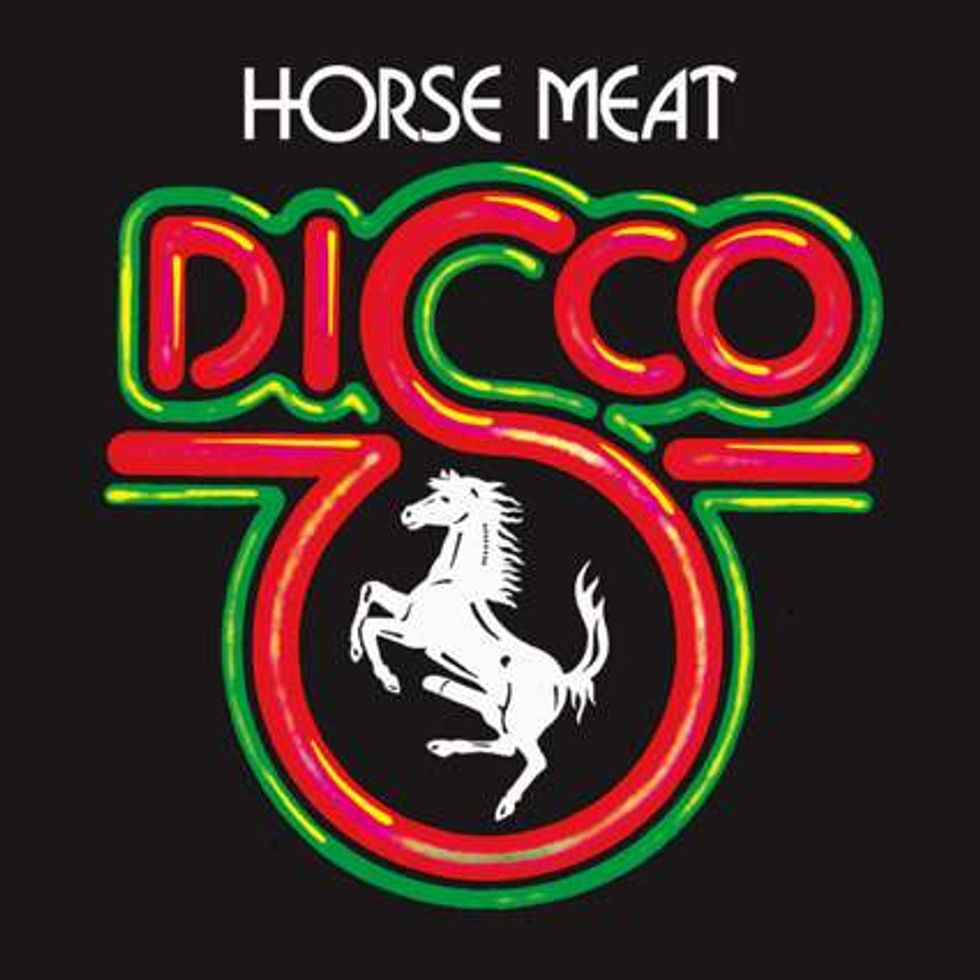 Ian Schrager's Basement nightclub in the EDITION hotel really, really wants everybody to dance the night away and, in fact, there's no seating.  "If you need to sit, then you have to rest outside,"
Schrager told the New York Times
. Here's the complete list of DJs for the week: Dec. 2nd is DJ Harvey; Dec. 3rd is Horsemeat Disco; Dec. 4th is James Murphy and Soul Clap plus Justin Miller; Dec. 5th is Lee Foss with Laura of Miami and Patrick Walsh; and Dec. 6th is Louie Vega.  No Sitting Allowed!  Tuesday's party also celebrates W magazine's "Art" issue and the "official" grand opening of the hotel, hosted by Ian Schrager amd Stefano Tonchi in partnership with the New Museum and Silencio.
Interview Magazine, DSquared2 and the Thompson Miami Beach celebrate PERFORMA's 10th anniversary and Ryan McNamara's ME3M 4 MIAMI on December 2nd at the Thompson Miami Beach (4041 Collins Avenue., Miami Beach). Invite only.
This year's VH1 + SCOPE party is at Mansion (1235 Washington Avenue, South Beach) on December 5th, 8 to 11 p.m., with a live performance by the Danish singer-songwriter Nabiha with DJ sets by
Swizz Beatz
and Zen Freeman.  They're also planning a multi-media art installation called "Noesis" by the Argentine artist Aerosyn-Lex Mestrovic, who will create a continuous calligraphic painting on hundreds of feet of Japanese synthetic paper.
The "PUBLIC" sector of AB/MB opens on Wednesday, December 3rd, 8:30 p.m. to 10 p.m., with live performances by Ryan Gander, Christian Falsnaes, Alix Pearlstein and Liz Glynn & Dawn Kasper.  Using the theme "Fieldwork," a total of 26 works by artists from 13 countries -- curated for a second year by Nicholas Baume -- will be on view throughout the week in Collins Park (Collins Avenue at 21st Street, South Beach).  Glynn & Kasper plan to transform the park's rotunda into a "pulsating geodesic planetarium" while Falsnaes will construct a large structure, spray paint it, tear it down and then rebuild it.  Also be sure to check out Dutch artist Theo Jansen's "strandbeests" on the beach between 20th and 21st Streets and Elmgreen & Dragset's statue of a boy riding a rocking horse.  All the deets about the artists and their works are
HERE
.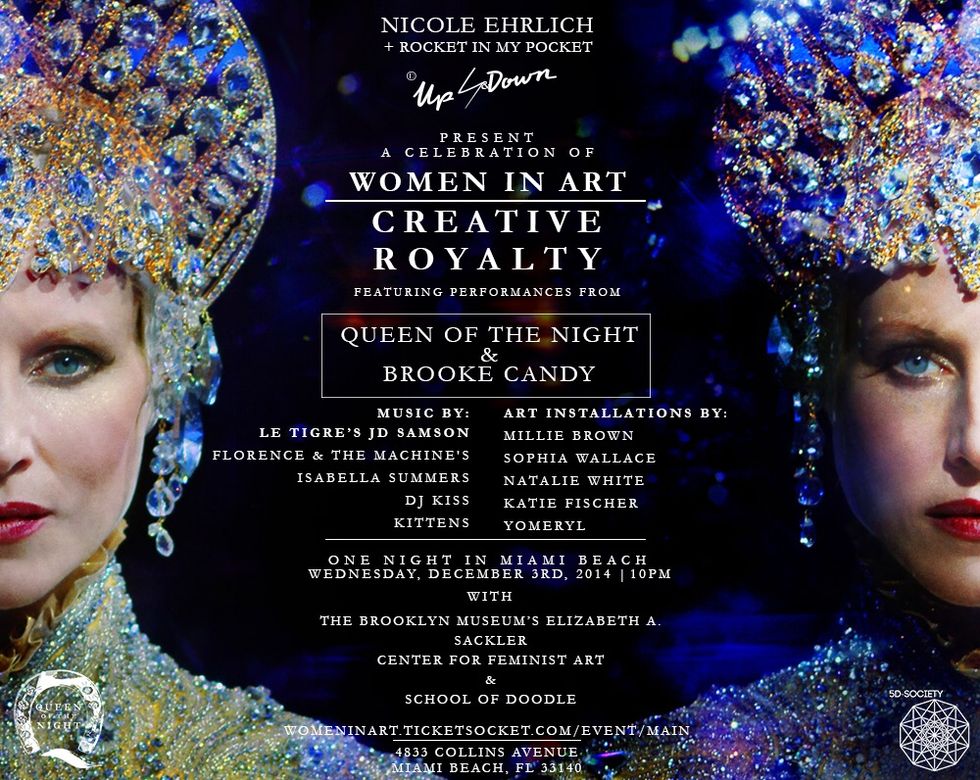 Celebrate women in art at a big soiree called "Creative Royalty" on Wednesday, December 3rd, 10 p.m., at 4833 Collins Avenue, Miami Beach.  It's hosted by Nicole Ehrlich's Rocket in My Pocket and
Up & Down
and supports the Brooklyn Museum's
Elizabeth A. Sackler Center for Feminist Art
and
School of Doodle
. Part of the night's entertainment includes selected performances from Paper's September cover girl,
Brooke Candy
, and the hit NYC immersive theatrical experience "Queen of the Night."  Tickets are available
HERE
.
MTV RE:DEFINE
celebrates their annual Dallas art event with a private cocktail party on Friday, December 5th, 6 to 8 p.m., at the Shelborne Hotel (1801 Collins Avenue, South Beach).  Their 2015 edition is on April 10th at the Goss-Michael Foundation  and will honor Michael Craig-Martin.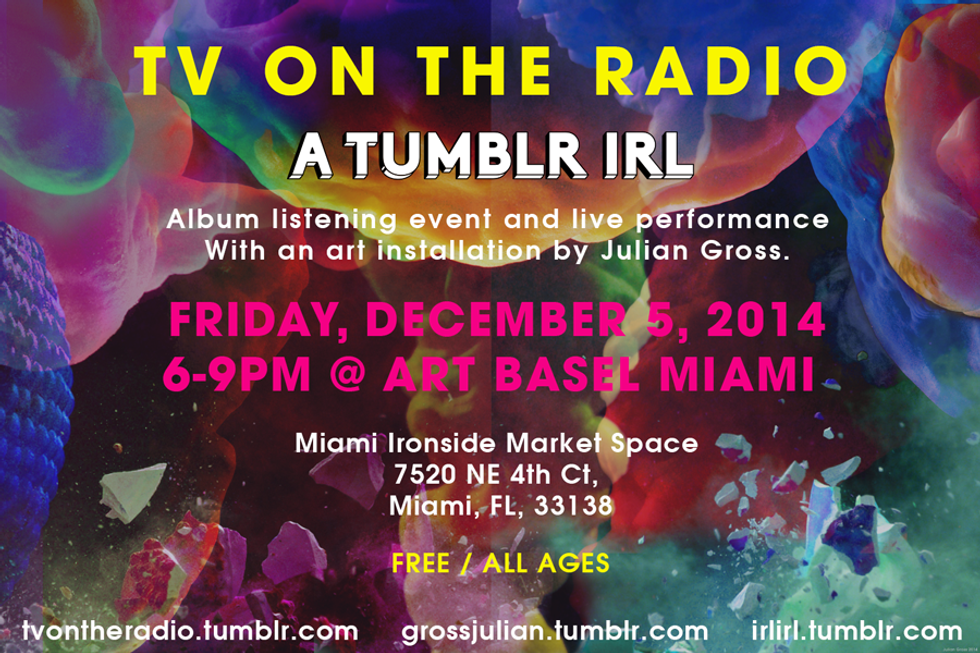 TV on the Radio is playing a special show for Tumblr IRL on Friday, December 5th, 6 to 9 p.m., at Ironside Market Space (7610 NE 4th Court, Miami).  They will "bring their new album to life" using several interactive pieces by
Julian Gross
including a "happy idiot" sculpture, a snow globe, paintings etc
Jerry Powers, the man who founded and eventually lost Ocean Drive magazine, makes his debut as an artist on December 2nd with his first exhibition at the
CONTEXT Art Fair
.  Eight original works will be on view, and one called "Art Miami" will be auctioned that evening to benefit PETA.
Three pop-up galleries are taking over poolside bungalows at the Miami Beach
EDITION
(2901 Collins Avenue, Miami Beach) during the week:Hamptons bookshop
Harper's Books
and NYC's
Half Gallery
will show new paintings by Genieve Figgis and works by Enoc Perez; Leo Fitzpatrick and Nate Lowman's LES gallery
Home Alone 2
will do a group show and giveaway featuring artist postcards; and Fulton Ryder Gallery launches a Marilyn Minter book and exhibition. 
Bill Powers
organized the whole shebang.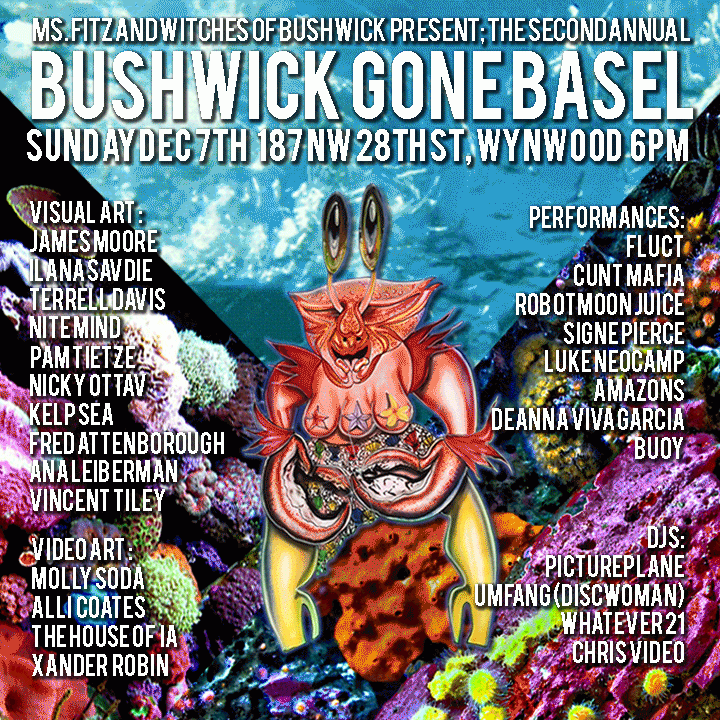 Make sure you stay in town through Sunday night, when things will really get live after Ms. Fitz and the
Witches of Bushwick
turn the Miami Art District into an all-night "Bushwick cascade"  with their party
Bushwick Gone Basel
.  Per the BGB press release: "The event will feature iterations of live music and visual art in its rawest form, a rebuttal to the commercial art hierarchy and a true representation of the modern Bushwick underground."
Luxury automaker
Bentley
launches a new series of art and design commissions called "Bentley Elements" with an installation by the Italian artist Massimo Uberti.  "Light" -- the first element to be explored in a series conceived by creative directors Campbell-Rey -- will be on view from December 1st to the 4th at 25 NE 39th Street in the Design District.
Miami photographer Robert Curran plans to open a new art gallery in the Design District during AB/MB.  Located at 74 NE 40th Street, the space will house an exhibition called "Anthology" featuring photos from his global travels over the last 20 years.  It's open daily during AB/MB and there's a private, VIP-only opening on December 4th -- supermodel Petra Nemcova is expected to attend.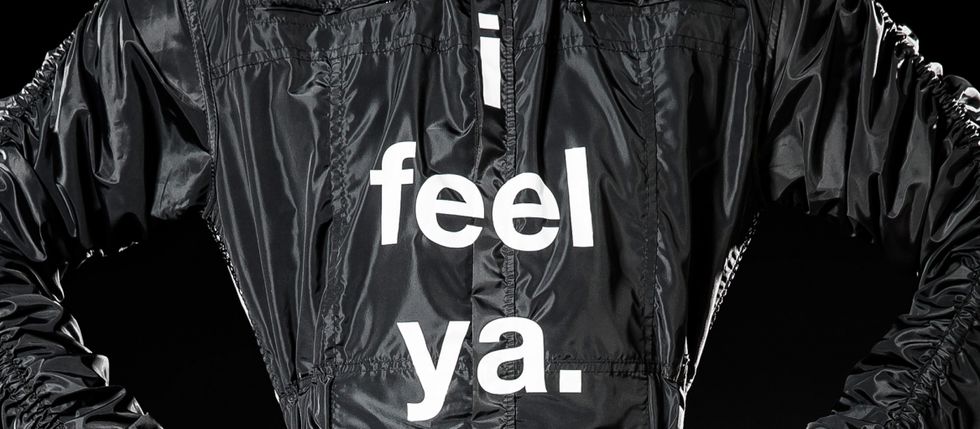 The
Savannah College of Art and Design
and the SCAD Museum of Art present an exhibition called "i feel ya: SCAD + Andre 3000 Benjamin" from December 3rd through the 14th at
Mana Wynwood
() (318 NW 23rd Street, Miami) featuring custom jumpsuits designed by Andre 3000, a large-scale painting by Jimmy O'Neal and an experimental film called "Trumpets" by Greg Brunkalla.  The private VIP reception is December 2nd, 8 to 10 p.m.; plus there's a panel discussion on Wednesday at 3 p.m. and a "collectors breakfast" on Thursday.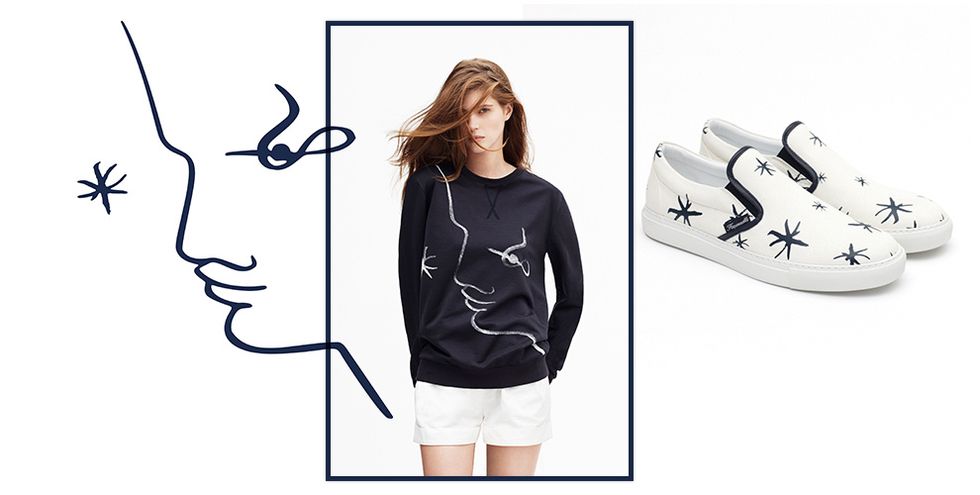 The Webster (1220 Collins Avenue, South Beach) launches a Faconnable X Jean Cocteau capsule collection (pictured above) on Thursday, December 4th, with a private cocktail party.  And on Tuesday evening, December 2nd, there's a private preview of Esteban Cortazar's Spring/Summer 2015 collection along with an art exhibition by Valentino Cortazar (yes, that's his dad).  Plus Laure Heriard Dubreul and The Webster are previewing an installation and capsule collection by Maxwell Snow on December 6th.
Fort Lauderdale's
NSU Museum of Art 
(One East Las Olas Blvd., Fort Lauderdale) has two shows running during AB/MB: "Cafe Dolly" featuring works by Francis Picabia, Julian Schnabel and J.F. Willumsen; and "American Scene Photography" featuring over 190 photos from the Martin Z. Margulies Collection. They're also holding a private lunch with Julian Schnabel on December 6th. There will be a free shuttle service for VIPs and exhibitors on Friday and Saturday starting at 10 a.m. with pick-ups at the convention center and at the
Margulies Collection Warehouse
( (591 NW 27th Street, Miami).

Soho Beach House
(4385 Collins Avenue, Miami Beach) again hosts the
Harper's BAZAAR
  pop-up boutique filled with fashion and beauty items; plus daily talks, demos and more.  It's open to the public (with an RSVP to thestyle@harpersBAZAAR.com) from December 2 to 4.  The private, kick-off dinner on Tuesday night celebrates the American artist Rachael Feinstein.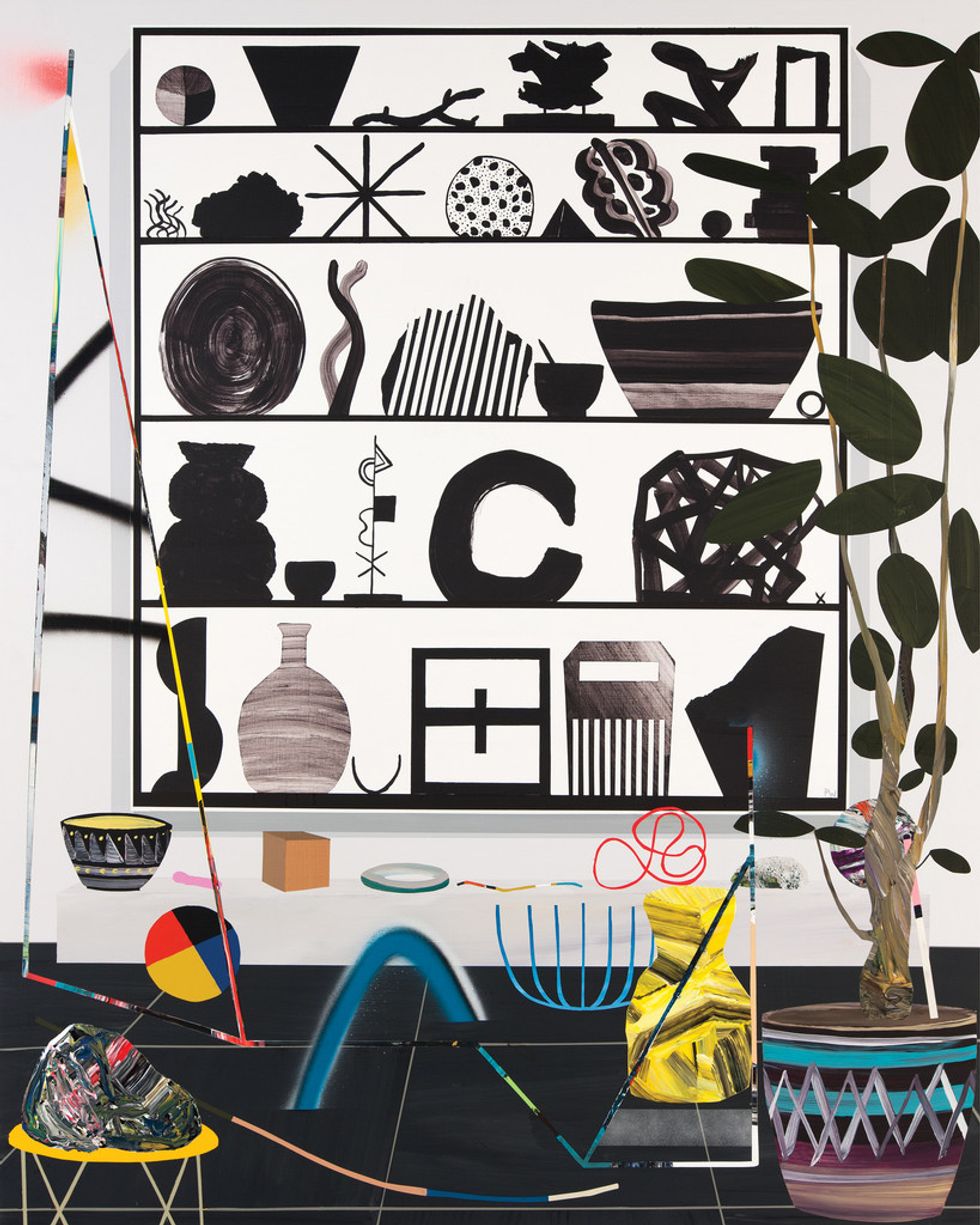 Poster by Paul Wackers.
Adrian Rosenfeld and Athena Currey celebrate the launch of
The Posters
, "a postershop for the web," at a private cocktail party and pig roast at the Standard Spa (40 Island Avenue, Miami Beach) on December 5th.  The new LA-based company plans to create custom posters to be sold via their website for $55, with a portion of the proceeds going to arts education groups.  The first three posters -- by Nate Lowman, Paul Wackers and Wyatt Kahn -- will also be available during AB/MB in a pop-up in the hotel.
The annual
Davidoff "Art Initiative
" brunch celebrating their participating artists is on Thursday in the Botanical Garden behind the convention center.  RSVP mandatory.  CEO Hans-Kristian Hoejsgaard hosts.
For more Art Basel tips, visit our friends over at PerrierLovesMiami.com, who've compiled a comprehensive guide complete with a map!