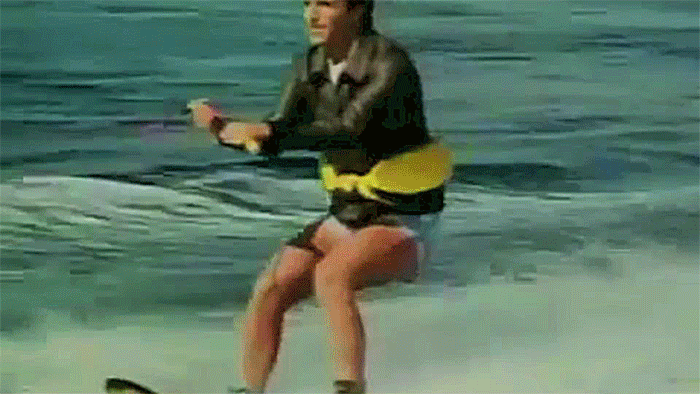 Three-day weekend, whattup! Even if your invitation to the Hamptons/Fire Island/Martha's Vineyard never materialized and you're staying in the city, there's a million fun things to do in New York over the holiday weekend. From concerts to parties to art shows and comedy, here's our guide on where to find the best Labor Day good-time vibes Friday, Saturday, Sunday and Monday.
FRIDAY
ART: PLETHORA: The Harvest / An Art Salon
If you're feeling more cerebral then celebratory, join artists Lia Chavez, Linnéa Spransy and Maggie Hazen as they discuss their current exhibition at Soapbox Gallery with artist and former Warhol Superstar ULTRA VIOLET,
Wall Street Journal's
Kelly Crow and Jamie Lauren Zimmerman of Meditation Medicine. Make sure to catch the exhibit beforehand -- it closes tonight.
AOL, 770 Broadway, 6th Floor, Manhattan; Friday, August 30 from 6pm - 9pm
MUSIC: YACHT
The L.A.-by-way-of-Portland dance rockers (and
avid hikers
) headline a show tonight at Music Hall of Williamsburg. Wear comfortable footwear -- you're bound to be dancing all night long.
Music Hall of Williamsburg, 66 N. 6th St., Brooklyn; 8pm (doors) / 9pm (show), $16 advance/$18 day of, buy tickets here

PARTY: HEAD ON: Blondie vs. Fleetwood Mac at Bell House
Do you have a "Heart of Glass" or "Big Love"? Join DJs Brian Blackout and Spoolwork for this month's battle of the bands. At midnight they play the best of Blondie and Fleetwood Mac, you cheer, dance, bow down to the baddest blonde bitches in rock history and go crazy to determine who goes home victorious.

The Bell House, 149 7th St., Brooklyn; Friday, August 30 at 10:30pm
BURLESQUE: Storybook Burlesque Presents: "DER WAL -- a Moby Dick Kabarett"
The Storybook ladies are taking on Herman Melville's literary classic with a vessel, fishing nets, and plenty of pasties.
Sideshows by the Seashore, Coney Island, 1208 Surf Avenue, Brooklyn; 10:00pm, Tickets are $15 and can be purchased here


MUSIC: Bat For Lashes
Woozy pop enchantress
Bat For Lashes
(née Natasha Khan) headlines a show at Webster Hall with San Diego-based post-punk group Barbarian opening. You can expect to hear Khan play many of the beautifully melancholic tracks off her 2012 standout,
The Haunted Man
.

Webster Hall, 125 E 11th St., New York; 7pm, $30, buy tickets here

PARTY: Rinsed: Welcome Home at Secret Location in Brooklyn
Buy your ticket. Receive an email with a location by 9 pm on Friday. Go. Dance They're celebrating the return of DJs Jacques Greene and Cashmere Cat to NYC, so it's sure to be one helluva time.
TBD, Brooklyn; 11:55pm, Tickets are $20 and can be purchased here
FESTIVAL: Electric Zoo
New York's premiere electronic music festival is the perfect place for partiers to dust off their best day-glo outfits and get lost in the thumping music on Randall's Island. This year's featured artists include Avicii, Zedd and Steve Aoki.
Randall's Island Park, Randall's Island; Fri, Sat, Sun, Get tickets here
.
SATURDAYPARTY: Dizzy World

Nightlife and fashion mavens Ms Fitz and Trey LaTrash host Dizzy World, Dizzyland's one-year anniversary extravaganza at East Williamsburg's The Paper Box. Expect a glittery, Tumblr-ified "who's who" of the Bushwick nightlife scene: drag queens, performance artists, musicians, fashion designers, cute kids...and puppets (or so we hear). Pictureplane, House of Ladosha and Lil Internet will provide the night's soundtrack and entertainment. Shit's gonna get trippy.
The Paper Box, 17 Meadow St., Brooklyn; 10pm-4am, $10


MUSIC/ART: Omar Souleyman / Bobb Trimble / 75 Dollar Bill / Steve Gunn at Pioneer Works
Headlined by Syrian Musical legend Omar Souleyman, this outdoor concert kicks off Issue Project Room's two-month long tenth anniversary celebration --
Ten Years Alive on the Infinite Plain
. The event features a line-up of psychedelia and space music, some electric guitar, and a blues set.
Pioneer Works, 159 Pioneer St., Brooklyn; Saturday, August 31 from 3pm-8pm, Tickets are $15
and can be purchased
here
PARTY: Labor Day Party at Playland Motel
Hotel, motel, Playyyyland. The newly opened Rockaways hot spot is hosting a three-day party over the holiday weekend. With drinks and eats provided by the owners' Williamsburg mainstays Rosarito Fish Shack and El Almacen, a strong musical lineup and hotel rooms on deck, you could be there 36 hours straight.
Playland Motel, 97-20 Rockaway Beach Blvd., Rockaway Park, Brooklyn; Sat, Sun, Mon from 3pm until late
MUSIC: Friends at Glasslands
DIY dance-punk group Friends will be playing the South Williamsburg warehouse-cum-gallery and concert space. The five-piece band has been making waves with their gender-bending hits for years, and they'll be joined by Greatest Hits and art-punk outfit Haribo.
Glasslands Gallery, 289 Kent Ave., Brooklyn; Saturday, August 31 at 8pm, Get tickets HERE
.
PARTY: Warm Up at MoMA PS1
We're only two weeks away from the end of PS1's summer concert series so they're bringing out the big guns: Saturday's acts include IO ECHO, Lil Silva and Sam Valenti IV.
MoMA PS1, 22-25 Jackson Ave., Long Island City; Saturday, August 31 from 3-9pm, Tickets are $15 advanced, $18 at the door
.
SHOPPING: Sale at Dalaga
Scope digital print maxi skirts, chambray tops, and wedge sandals on sale for up to 80% off at Greenpoint's Dalaga.
Dalaga, 150 Franklin St., Brooklyn
COMEDY: Novelization: A Reading Series Based On the Original Motion Picture
Ever wanted to see
Bill & Ted's Bogus Journey
reimagined as a dramatic reading? Comedians Chris Gethard, Eliot Glazer, Sue Smith and Sweet Soubrette will do just that, reading scenes from that flick along with '80s classic
The Goonies
and
Total Recall
(unconfirmed if it's the Arnold Schwarzenegger or Colin Farrell version).
Union Hall, 702 Union St., Brooklyn; 7:30pm, $7 tickets here
PARTY: Sex on the Beach
Jay Anthony and Robot MoonJuice are hosting a fête on the beach featuring loud music, boozy beverages and lots of glistening, sun-tanned bodies. Bring some sunscreen and call 917.592.2158 when you get off the A train at Rockaway Blvd to be shuttled straight to the festivities.
Rockaway Beach, Queens; Saturday August 31, $5 for women and $10 for men


MUSIC: Thurston Moore at Union Pool's Summer Thunder series
Stake your spot next to Union Pool's taco truck early because their next party in their Summer Thunder series is a doozy, headlined by none other than Sonic Youth's Thurston Moore playing with a trio that also includes Nate Wooley and Ryan Sawyer.
Union Pool, 484 Union Ave., Brooklyn; starts at 2pm, bands play later in the day

SHOPPING: 40% off at Amarcord Vintage
Just in time for fashion week, sift through vintage baubles, coats, designer dresses, shoes and accessories on sale for 40% off at Amarcord Vintage.
Amarcord Vintage, 252 Lafayette St., New York and 223 Bedford Ave., Brooklyn

SUNDAY

SHOPPING: Ridgewood's Artisan "Pop-Up" Flea Market
Head to the Greater Ridgewood Youth Council to mosey around the flea market and find all sorts of goodies like handcrafted beer, Indian home decor and trompe-l'oeil totes made by artists and crafts-makers scattered around the New York area.
Greater Ridgewood Youth Council, 59-03 Summerfield St., Queens; Sat. and Sun. from 11am-5pm.

PARTY: Mister Sunday
The weekly outdoor dance party thrown by Mister Saturday Night is sure to have the usual barrage of dazed, dancing folks eyeing the disco ball hanging from the trees and being drawn like moths to the taco truck. Everyone might be a bit more hungover than usual because there's a Mister Saturday Night party happening the night before.
Gowanus Grove, 400 Carroll Street, Brooklyn; Sunday, September 1, 3-9pm.

COMEDY: ASSSSCAT 3000 at UCB
UCB will spend a night performing long-form improv in their own theater with "special guests" from SNL, 30 Rock and The Colbert Report. Since every great comedian seems to have been a part of UCB at some point or another, that means you have to go.
UCB Theater, 307 W. 26th St., New York; Sunday, September 1 at 7:30 and 9:30, Tickets for the 7:30 show are sold out, the 9:30 show is free and first-come, first-served

PARTY: Horse Meat Disco at Cielo
South London's big gay party, Horse Meat Disco, is back again for Labor Day. Hosted by Marco Ovando, Occupy the Disco and Cameron Cooper, it's sure to feature a lot of hot sweaty gays and remixed disco beats in one of NYC's biggest clubs.
Cielo, 18 Little W. 12th St., New York; Sunday, September 1, Tickets are $15 advanced, $25 at the door.

MOVIE: The Goonies at Habana Outpost
Munch on Cuban sandwiches and grilled corn while watching Chunk do the truffle shuffle during a screening of eternally wonderful flick, The Goonies.
Habana Outpost, 757 Fulton St., Brooklyn, 8pm, free

FOOD: Rub-a-Grub at Do Or Dine
The wily culinary wizards at Do Or Dine team up again with Sound Liberation Front for this backyard cookout featuring three food courses paired with three DJ sets. The menu will include an assortment of appetizers, bloody marys, and a giant roast pig and, once you're good and stuffed (not to mention sloshed), you can head next door to One Last Shag bar for some after party vibes.
Do Or Dine Backyard, 1108 Bedford Ave., Brooklyn; 2pm-10pm, $20 advance ticket/$35 VIP ticket, available here

MONDAY

COMPETITION: Williamsburg Spelling Bee at Pete's Candy Store
The monthly spelling bee is back. Test your linguistic talents against 14 other contests while taking back a few. Get there at 7pm to sign up -- first come, first serve. 
Pete's Candy Store, 709 Lorimer St., Brooklyn; Monday, September 2 at 7:30pm

SHOPPING: Barney's Warehouse Sale -- up to 75% off
The word on the street is that this year's sale is menswear-heavy, but have no fear ladies. If you're in the market for a great pair of pants or jeans on the cheap, don't miss out. With brands like Haider Ackerman, Acne, rag & bone and J Brand starting as low as $49, this is a don't miss.
Metropolitan Pavilion, 125 W. 18th St., Manhattan; Fri-Sun, 10am-8pm; Mon, 10am-7pm (closes Monday, September 2)

FESTIVAL: The West Indian American Day Carnival
It's the 46th Annual festival of Caribbean Pride and Culture, and what better way to celebrate than a colorful parade along Brooklyn's Eastern Parkway? It's known as New York's "greatest show on earth" and it'll be filled with music, dancing and delicious, delicious food.
Eastern Parkway, from Utica Avenue to Grand Army Plaza, Brooklyn. Monday, September 2, 11am-6pm.

SHOPPING: Scoop NYC Warehouse Sale -- up to 85% off
Here's the scoop: if your looking for shoes, this is the spot. With Rupert Sanderson sandals for $220 and rag & bone boots for $175, you're sure to find something. Big name ready-to-wear designers to note include DVF, 3.1 Phillip Lim, Derek Lam, Suno, Helmut Lang and Marc Jacobs. If you prefer, stay at home and shop the sale online.
430 W. 14th St., Manhattan; Fri, Sat, Mon, 11am-8pm; Sun 11am-7pm (closes Monday, September 2)

PARTY: Fool's Gold Day Off
One of the best -- and rowdiest -- free concerts/ragers of the year returns on Labor Day with sets by Fool's Gold artists like Danny Brown and Duck Sauce, along with A$AP Ferg, Migos, #Been #Trill, Nick Catchdubs, Run the Jewels (El-P and Killer Mike) + more. Expect big surprise guests, big crowds, and big bass. An after-party will be held at Brooklyn Bowl. Show up early.
Williamsburg Park, 50 Kent Ave., Brooklyn; 2pm-10pm

GIF by Isabel Alcantara