The Voodoo Music + Arts Experience hit us with more art and EDM than we could handle. (Florence + The Machine gave us life for days. And Ozzy on Halloween was perfect.) Over our weekend, we noticed a few things about life and love and more importantly: about style. Being fashionable at this creepy New Orleans fest doesn't mean flower crowns or fringe. It's all about the costume in our country's most haunted city. While Mother Nature wasn't exactly our friend -- it rained for most of the weekend -- we did get a chance to snap some of the festival's most stylish ghouls.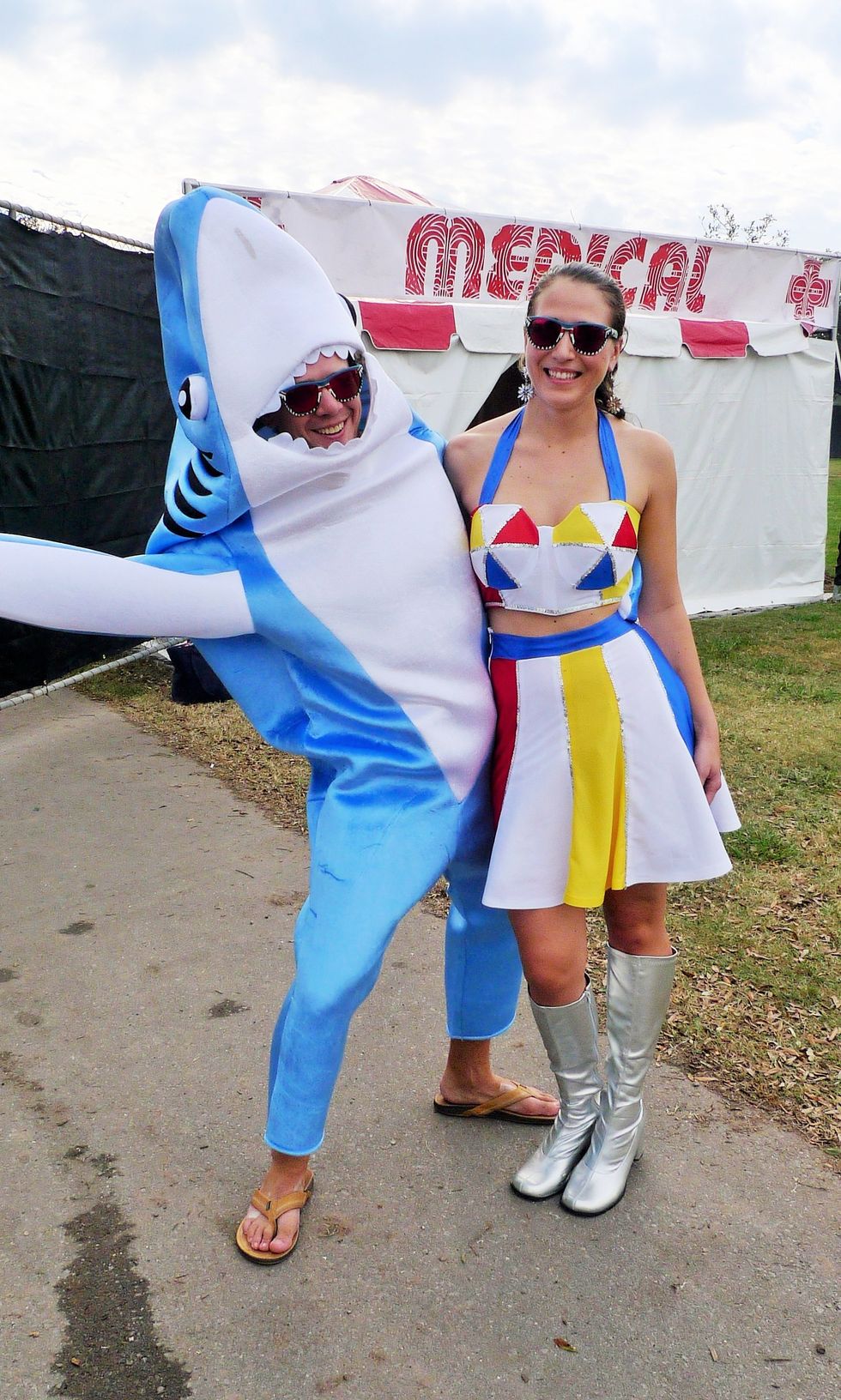 Foes left Shark and Katy Perry made up just in time for this meme-worthy costume.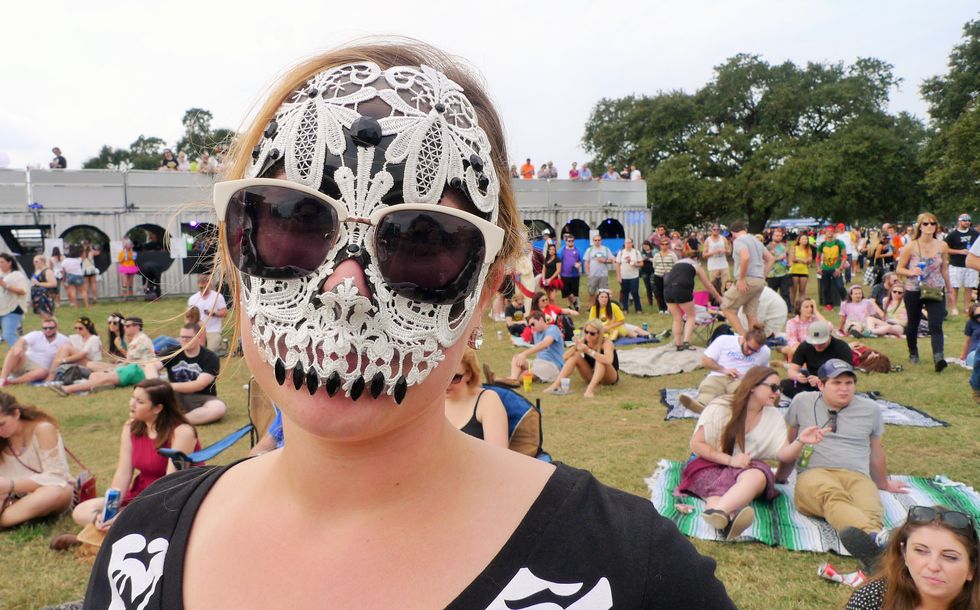 This lace skull is giving us a Dior Spring 2010 collection vibe.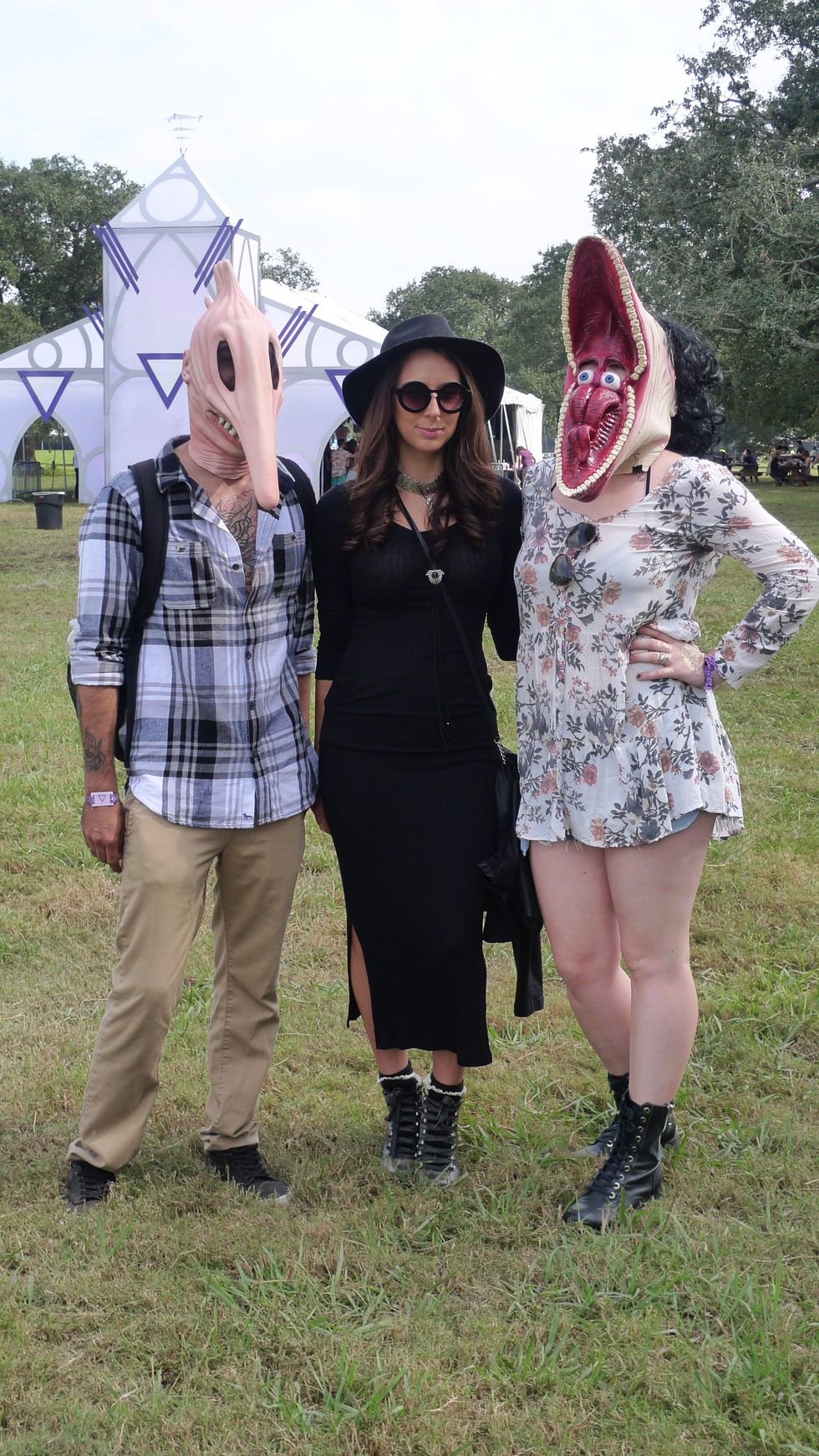 "Beetlejuice, Beetlejuice, Beetlejuice!" Though we said his name three times and didn't get the cute-if-you're-into-dirty-guys Beetlejuice to appear. But we did spot these characters from the iconic 80s movie looking oh-so spooky!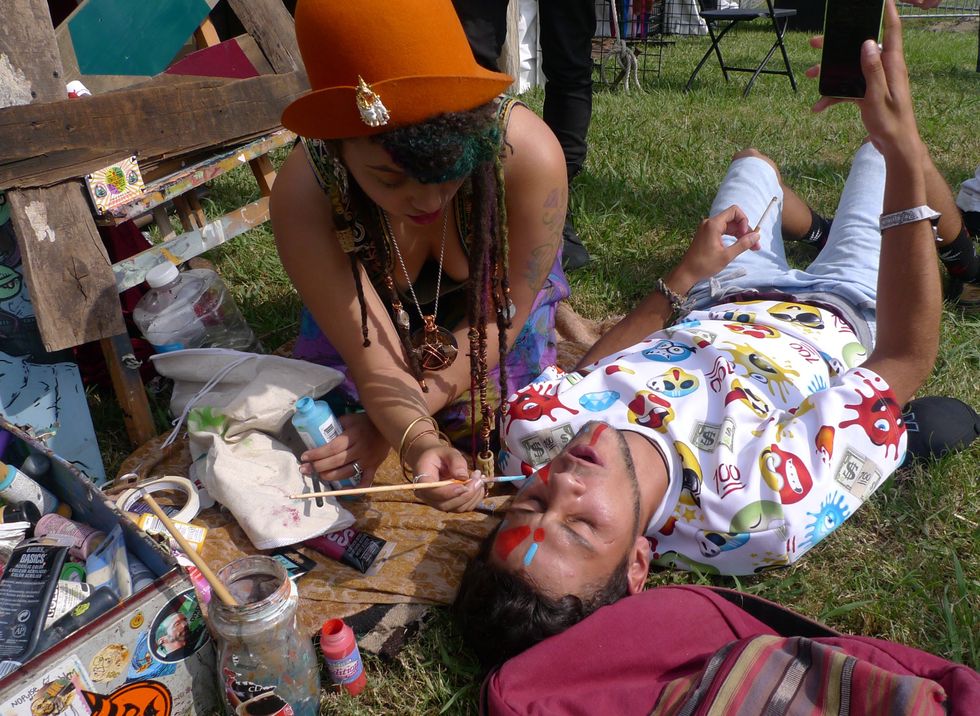 Face painting in the art mart. Pastels are perfect for a last-minute festival goer.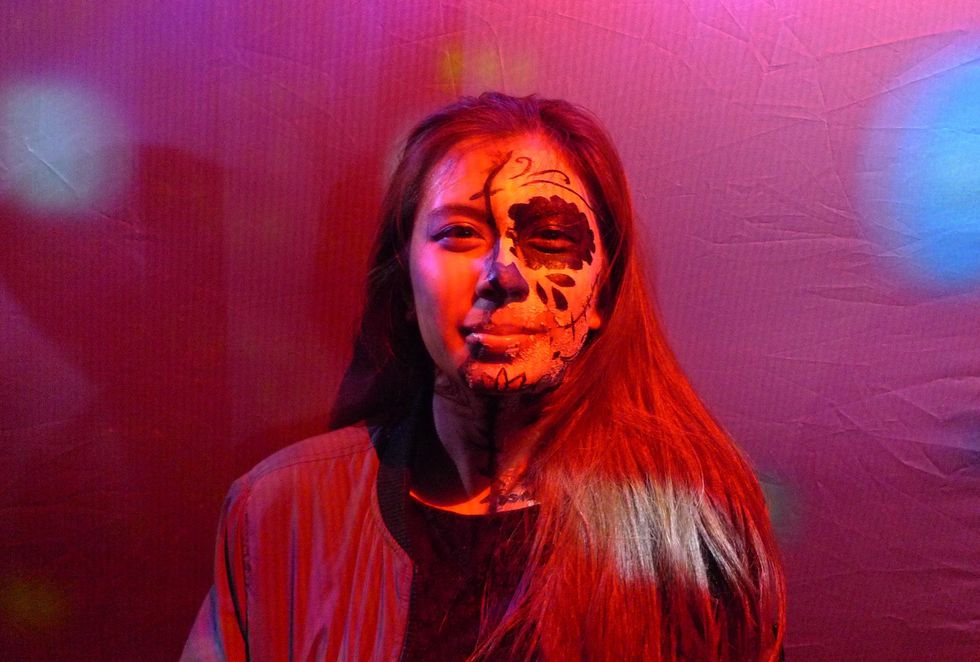 Watching this zombie get her picture taken made me think of Nicki + Bey's "Feeling Myself" but for the un-dead.
Photos by Dahlia El-Shafei