Ottolinger, the Berlin-based fashion brand founded by Swiss designers Christa Bösch and Cosima Gadient, changed things up this season in a big way. The brand commissioned artist Julien Ceccaldi to work on a series of illustrations for their latest campaign, rather than shooting real-life people.
According to Ceccaldi, the duo asked him for a series of images that would incorporate pieces of the collection that had recently shown at Paris Fashion Week. "They sent me photos of the runway show and I put together three outfits by arranging jpegs in folders like you would clothing on a rack," he tells PAPER. "The characters are like actors, invited out of their role and into a photo shoot. I got this idea from capsule collections inspired by anime franchises like Neon Genesis Evangelion or Sailor Moon, which are promoted with illustrations of classic characters wearing newer, hipper clothes."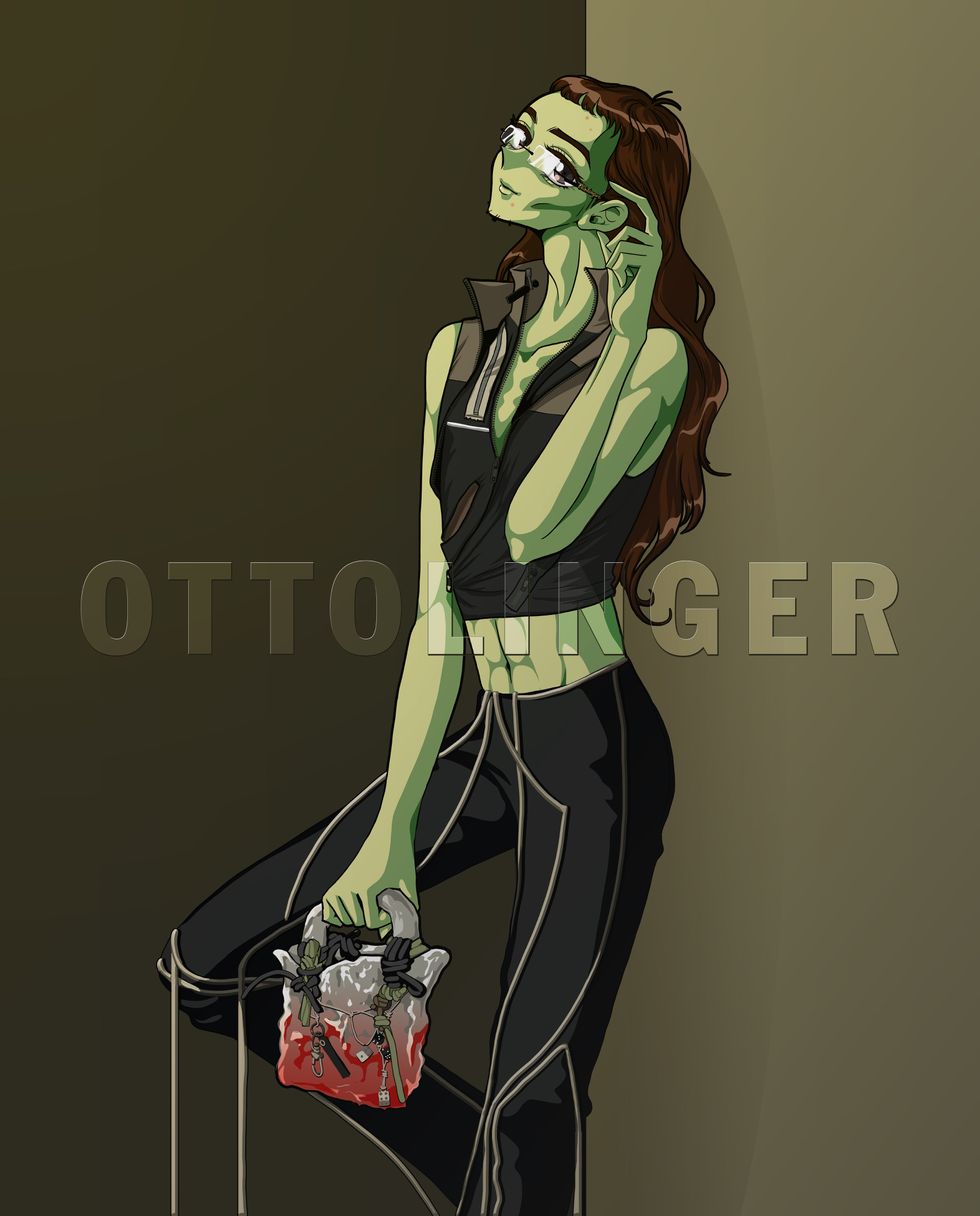 Each of the characters wore looks from Ottolinger based on their unique personalities. "Solito is a lustful, feminine homebody, so I combined his skin-bearing outfit, with a purse and reading glasses," he says. "Oscar is a nonchalant prince-type character, so he got a loose sweatshirt paired with a shiny chain earring. Marie-Claude is the skeleton of a doll. She is kind and composed, but she also jealous and vengeful, which in my mind is the kind of person that wears a Chanel-looking tweed suit."
Ceccaldi has worked with fashion brands before; he designed Kenzodiac Horoscope, an astrological platform for Kenzo back in 2014. "I love the challenge of showing off garments in 2D," he says. "Out of respect for the vision and craftsmanship behind the clothes, I end up putting more effort into the detail that I render them in. I also really enjoy coming up with the personality and attitude that best fits the fashion."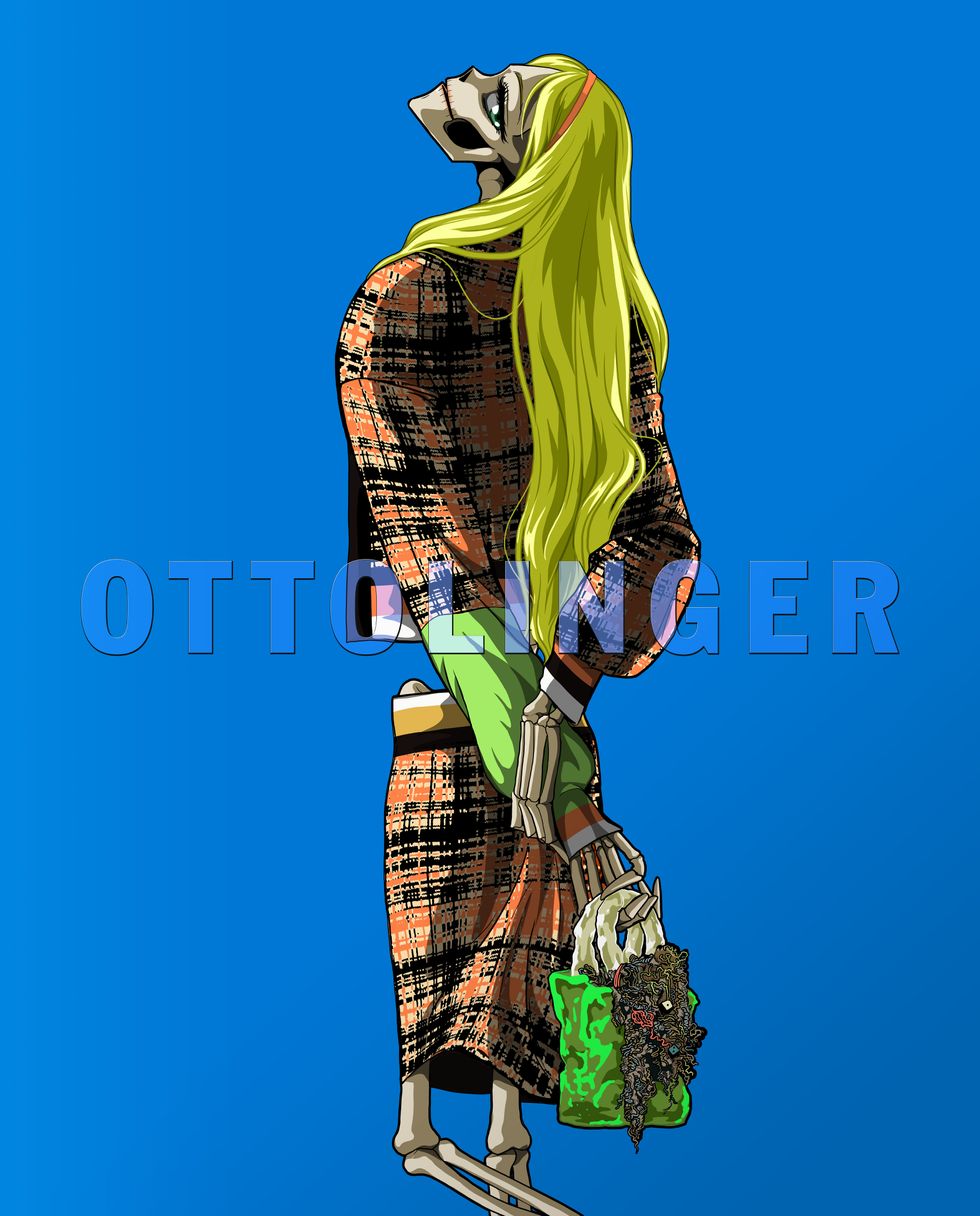 The brand, which earned a spot in the LVMH Prize shortlist in 2018 and is known for their deconstructed, avant-garde pieces, recently made waves when Kim Kardashian was spotted sporting one of their custom looks. The body-hugging dress was slashed everywhere, showing off her curves while revealing some skin in all sorts of places.
Ottolinger is not the only fashion brand to have experiments with illustrations for campaign imagery. Gucci enlisted the help of artist Ignasi Monreal to digitally paint its spring 2018 campaign, which conjured a surreal, utopian fantasy. The whole campaign was very well-received at the time and is one of Alessandro Michele's most well-known campaigns for Gucci yet.
As more fashion brands look for new ways to experiment with advertisements and campaign imagery, look out for new mediums like these to become the norm rather than the exception.
Illustrations by Julien Ceccaldi
Sign Up For The Morning PAPER