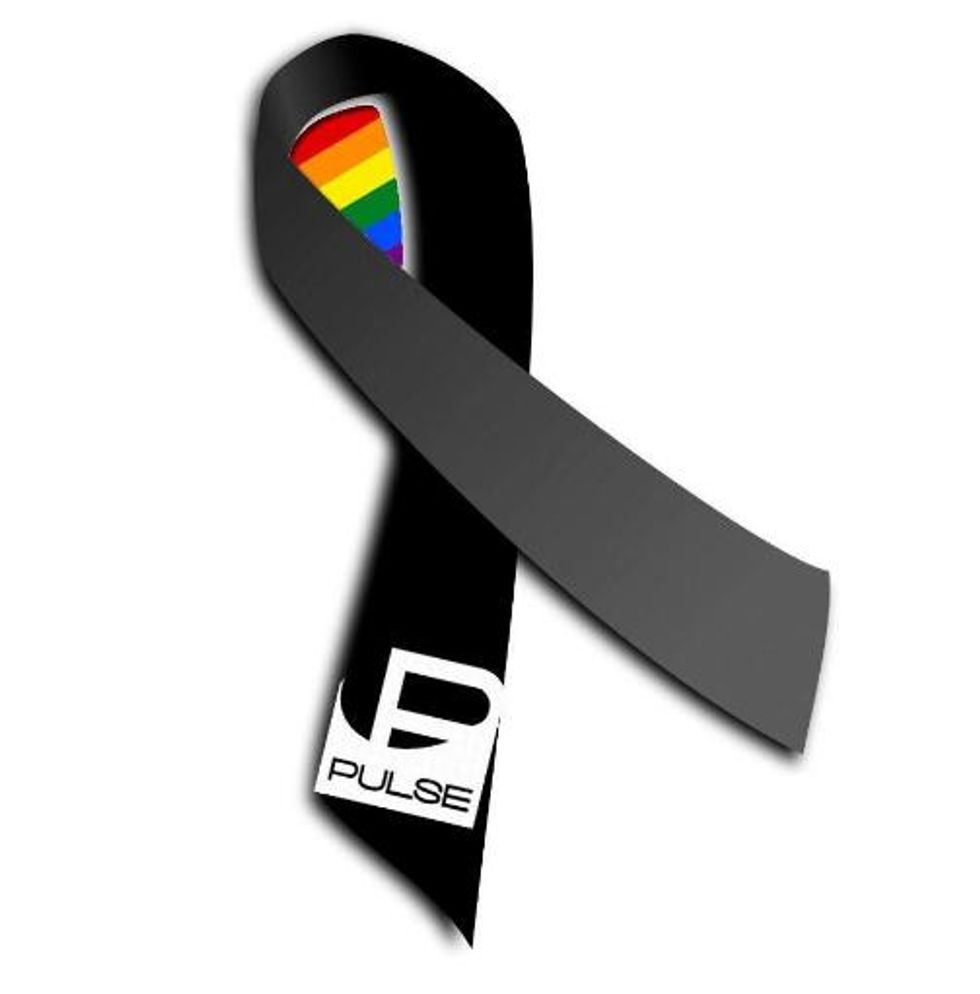 50 people were killed and 53 were injured when a gunman opened fire at Pulse, a gay nightclub in Orlando, early Sunday morning.
Though the initial death count was reported as 20 during a press conference with Orlando Police Chief John Mina earlier this morning, it was later updated 50 in a second conference.
The gunman, Omar Mateen, opened fire inside the nightclub around 2 a.m., where roughly 300 people were inside dancing. Mateen reportedly exchanged gunfire outside the club with an off-duty police officer working security for Pulse. Armed with an assault rifle and a handgun, the gunman retreated back in, where he held hostages.
50 dead in nightclub terrorism attack, state of emergency declared https://t.co/0mKMjM0xWd #Pulse pic.twitter.com/xkEQhqWoGL
— Orlando Sentinel (@orlandosentinel) June 12, 2016
A SWAT team eventually made its way into the club, killing Mateen in a gunfire exchange at around 5 a.m. this morning. 30 people were saved.
Some clubgoers who were inside when the gunfire broke out told local news stations that it was difficult to hear the shots over the music, but that patrons frantically began trying to flee when it became clear what was happening.
Speaking to Time, a Pulse patron said he at first though the shots were part of a Ying Yang twins song, but dropped to the ground and crawled to an exit when he started seeing victims hitting the floor.
Others, who were trapped, hid.
The AP spoke with a woman named Mina Justice who said her 30-year-old son had texted her to call police and told her he was hiding in a bathroom.

"The next text said: 'He has us, and he's in here with us,'" Mina Justice said. "That was the last conversation."
This is the worst mass shooting in U.S. history -- the Virginia Tech shootings in 2007 killed 32; the Sandy Hook shootings killed 27 -- and Orlando law enforcement are investigating it as an act of terrorism.
The Islamic State and other terror groups have yet to take credit and there are no immediate clear ties to the gunman and terror organizations. [Update: Mateen did reportedly pledge allegiance to ISIS and mention the Boston Marathon bombings during a 911 call.]
Pulse is one of Orlando's biggest gay bars, and was opened in 2004 by Barbara Poma and Ron Legler. In a statement that's posted on the club's site (via USAToday) Poma says she opened the club in honor of her brother, John, who died of AIDS.
"Being raised in a strict Italian family, being gay was frowned upon. However, when John came out to his family and friends, the family dynamic transitioned from a culture of strict tradition to one of acceptance and love," says the statement on the site.
"It was important to create an atmosphere that embraced the gay lifestyle with décor that would make John proud. Most importantly, we coined the name Pulse for John's heartbeat — as a club that is John's inspiration, where he is kept alive in the eyes of his friends and family."
How to help:
The Miami Herald reports that a fund is currently being set up to help victims' families.
The Orlando Sentinel reports that there is an urgent need for blood donations following the carnage at Pulse, with the organization OneBlood putting out a call for O negative, O positive, and AB Plasma.
If you are in the Orlando area, you can find a donation center near you by visiting Oneblood.org or calling 1.888.9Donate.
The site is currently crashed.
UPDATE:

Orlando Gay Advocacy Group the Center has launched a GoFundMe page with other Central Florida LGBTQ organizations for victims' families. You can donate here.
Equality Florida, the state's LGBT civil rights organization, has also set up a GoFundMe account for victims.
UPDATE:
The Orlando Sentinel reports that blood donation centers are at capacity, and are urging donors to return later in the week.
Blood donation centers in the Orange, Osceola and Seminole counties open today are listed below:
Orlando - West Michigan Donor Center
345 West Michigan St #106
Orlando, FL 32806
Phone: 407-835-5500
Sun: 7:00 AM - 2:00 PM
Orlando - Main Donor Center
8669 Commodity Circle
Orlando, FL 32819
Phone: (407) 248-5009
Sun: 7:00 AM - 1:00 PM
Apopka Donor Center
131 North Park Ave
Apopka, FL 32703
Phone: (407) 884-7471
Sun: 9:00 AM - 3:00 PM
Kissimmee Donor Center
1029 North John Young Pkwy
Kissimmee, FL 34741
Phone: (407) 847-5747
Sun: 8:00 AM - 2:00 PM
Oviedo Donor Center
1954 West 426 #1100
Oviedo, FL 32765
Phone: (407) 588-1291
Sun: 7:00 AM - 3:00 PM
Lake Mary Donor Center
105 Waymont Ct #101
Lake Mary , FL 32746
Phone: (407) 322-0822
Sun: 8:00 AM - 2:00 PM
You May Also Like