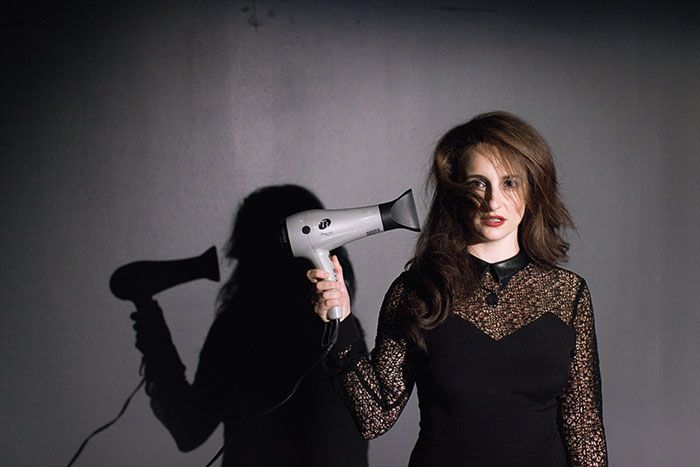 "I contemplated leaving the business 150 times," says Tracee Chimo. The actress had a rough start, taking the odds and ends roles that the East Village non-Equity world had to offer. There was the Russian cleaning lady who didn't speak English... "That was zany." Or the forty-year-old lesbian, "which was crazy because I was twenty-three at the time." And, of course, there was her part as a prostitute who played solitaire in a stairwell. "The character's name was literally 'woman of the stairs,'" Chimo says. Now the Boston native is snagging major parts in both New York and L.A. She just wrapped work on Michael Mann's next film, Cyber, starring Viola Davis and Chris Hemsworth, and is currently filming season two of Netflix's cult hit Orange Is the New Black.

This month she's looking forward to reviving her part as Daphna in the hit play,
Bad Jews
Off-Broadway. The show, written by Joshua Harmon, focuses on young family members preparing to sit shiva for their grandfather's funeral. Don't be fooled by the title. While Judaism is an important part of the play, the dramedy is more about family dynamics. Chimo's character Daphna, is an orthodox Jew whose version of headstrong is like ten million Real Housewives jacked up on Monster Energy Drinks. "I don't think she's trying to be a bitch at all. It's just who she is," says Chimo, who was raised religious by her Roman Catholic mother and Albanian Orthodox father. That's right--she's not a Jew. But that didn't stop her from getting major critical acclaim when the play debuted at the Roundabout Theatre's new-talent incubator Roundabout Underground's Black Box Theatre last fall.
When asked if the Off-Broadway Daphna will be the same as she was Off-Off-Broadway, Chimo smiles. "I just started working on her again for the first time since December. She's different, because
I'm
different."
Bad Jews
is onstage now at the Laura Pels Theatre, 111 W 46th St. New York, NY 10036.
Stylist: Max Ryder / Makeup: Bryan Zaragoza at See Management / Tracee wears a dress by Nümph.