With New York City Pride just a week away, Opening Ceremony has released a new line of apparel, with logos of five iconic LGBT bars that had a huge presence in not only the community's history, but the city itself.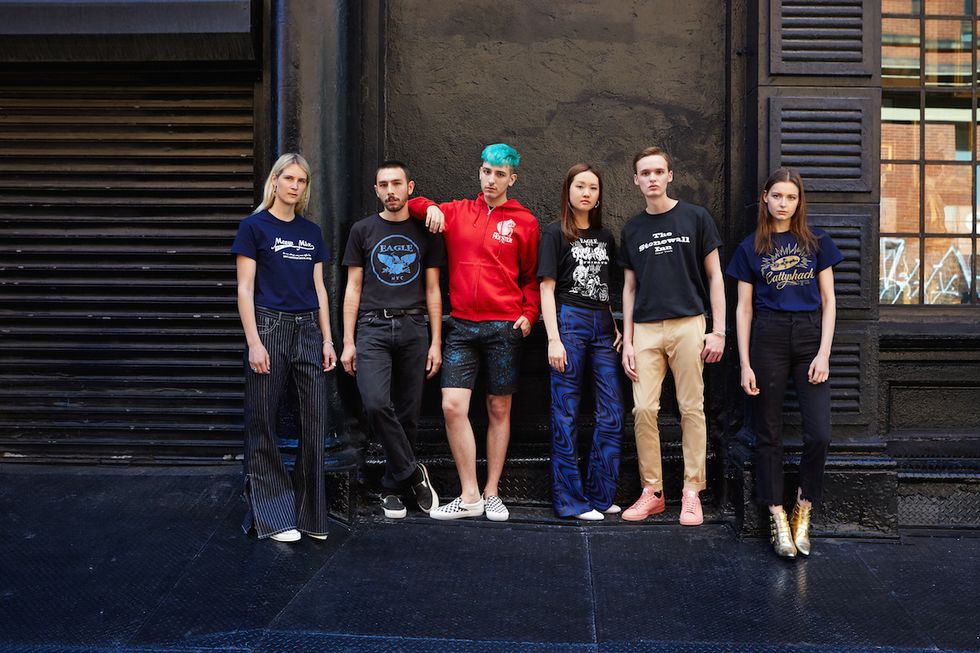 T-shirts, caps, and sweatshirts from The Stonewall Inn, The Eagle, Monster, Cattyshack, and Meow Mix; the latter, no closed, have been resurrected exclusively for the launch.
The brand's press release ensures that a portion of the revenue will be donated to the victims of the Pulse nightclub massacre, which claimed the lives of 49 people on Sunday.
COME THROUGH, O.C.!
Peep them below.
You May Also Like