Garbage Pail Kids stickers and trading cards came out in 1985 as a parody of the then-popular (and slightly disturbing) CabbagePatchKids. Cartoonist Art Spiegelman's hilariously grotesque interpretations of the original round-faced dolls became an instant world-wide success. The series' parent company Topps even hired a group of writers and illustrators to keep up with the demand. Eventually, the ridiculous, comical depictions landed Topps in a $30 million lawsuit that was settled out of court. Although the series stopped printing in 1988, a limited-edition revival by Topps in the early 2000s and the robust resale market online have confirmed that Garbage Pail Kids are desirable even today.
Related | Burberry Unveils an Exclusive Capsule With Opening Ceremony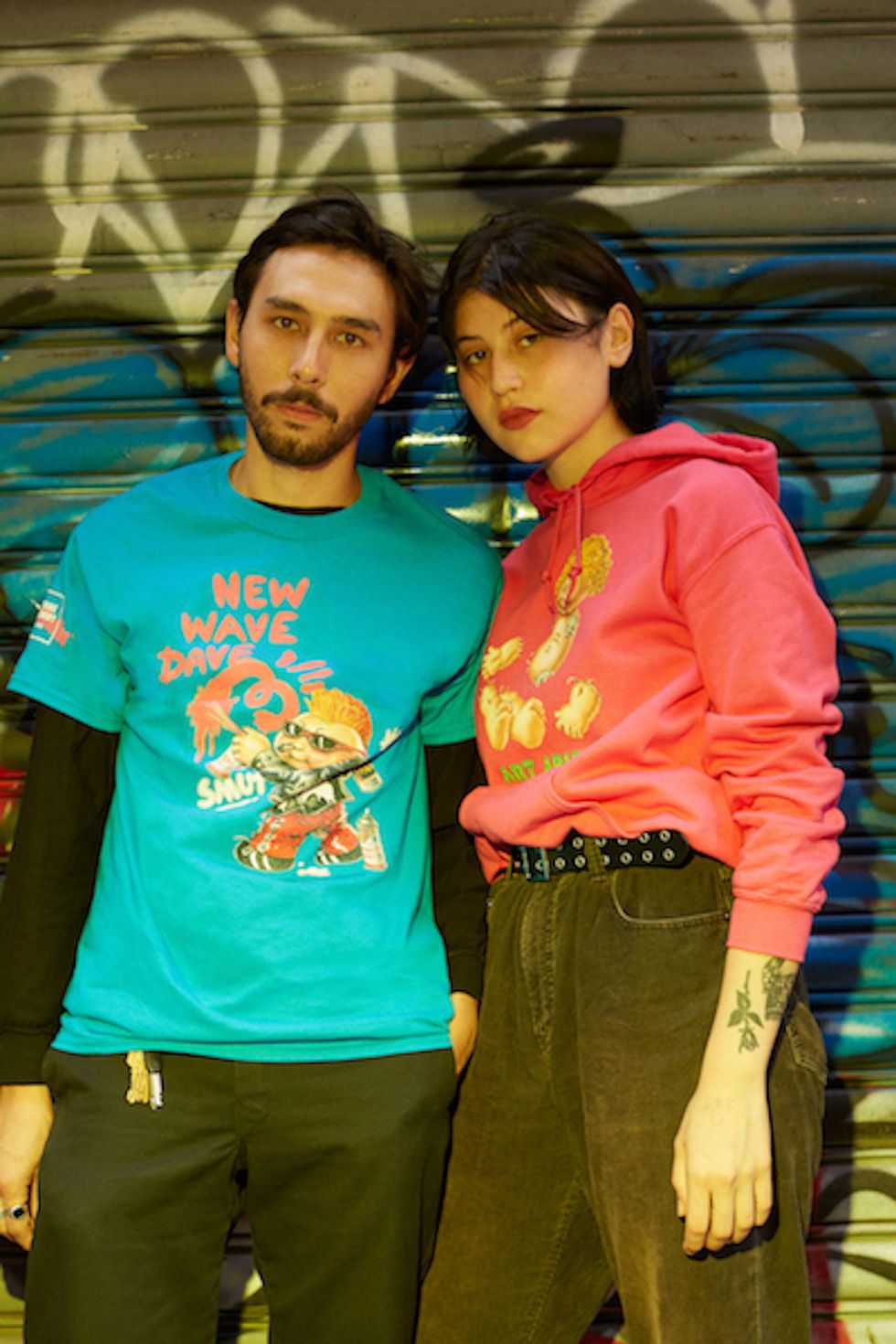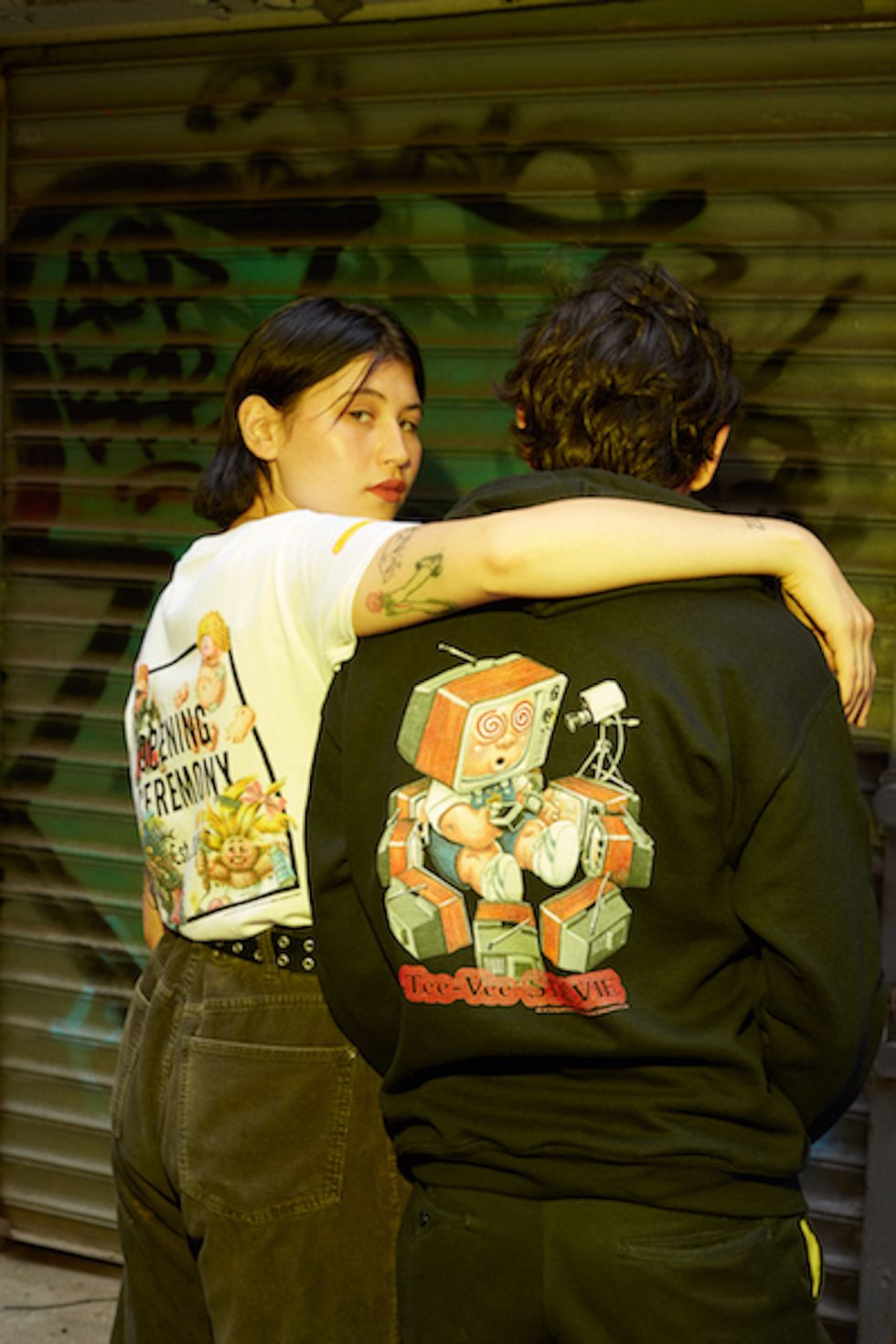 Naturally, Opening Ceremony partnered with Topps on an exclusive, limited-run collection featuring the bizarre, yet ever-entertaining caricatures. T-shirts and hoodies with figures including graffiti artist "New Wave Dave," hairy toddler "Furry Fran," and dismembered baby "Art Apart" are now available exclusively at OC stores and on OpeningCeremony.com.
See more of the mischievous collaboration, below.
Images Courtesy of Opening Ceremony
Sign Up for the Morning PAPER