With less than one hour to showtime — the rain didn't let up, and neither did the crowd. In fact the 5,000+ fans who checked in to Coney Island's outdoor theater venue never left until the marathon 10-hour concert was over. Rain or more rain: they had good reason to stay. This wasn't an ordinary show, but a special gathering of Africa's leading Afrobeat stars performing at the annual One Africa Music Fest Concert. The growth of this genre, which seamlessly blends traditional West African music with Western influences, is fueled by a short list of pan-African and Caribbean entertainers, many of whom were front and center at Saturday night's concert. From dancers to DJs to the artists themselves, we captured them all backstage, where they shared their thoughts on why they love the genre, and why it's here to stay.
Ajaeze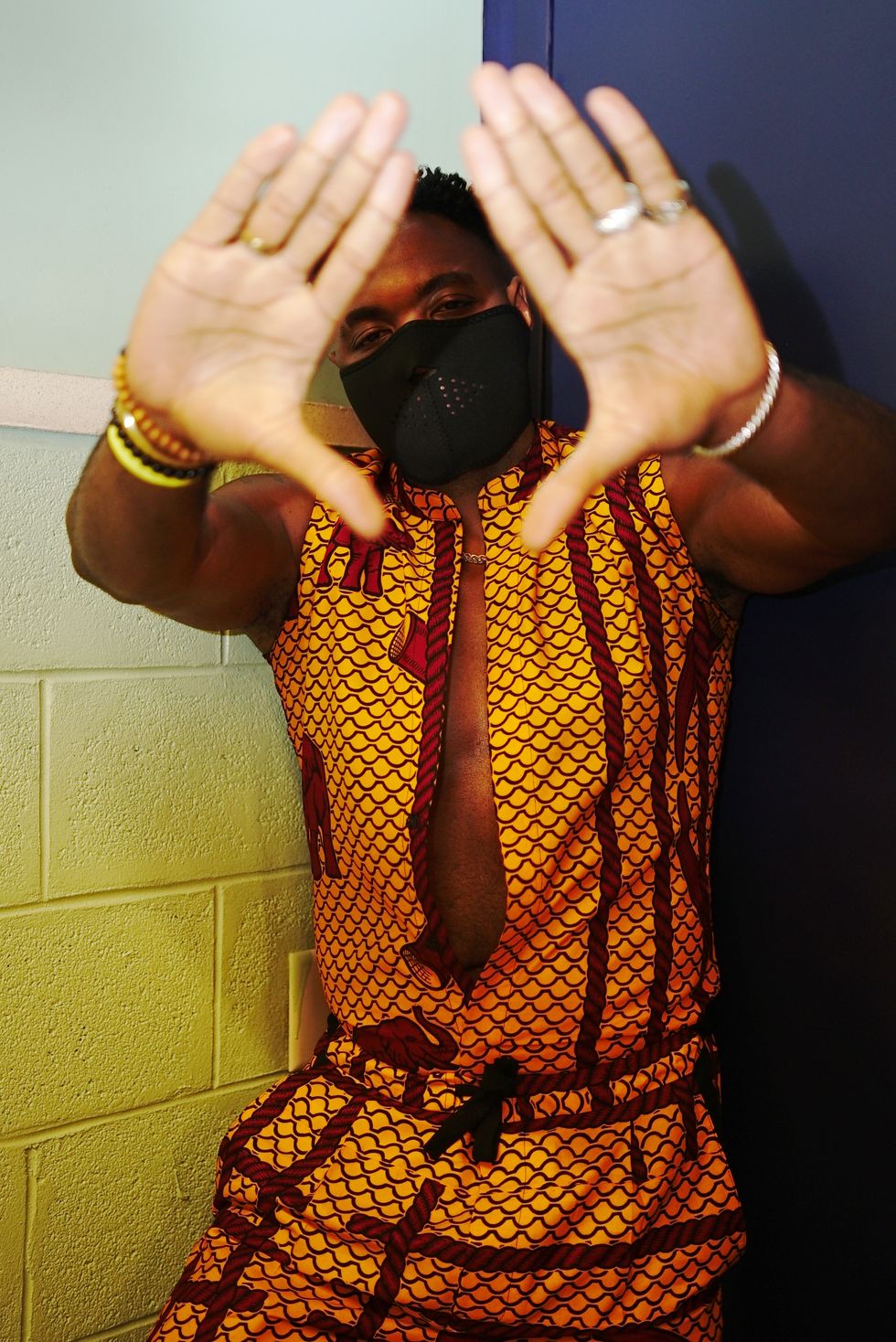 Photography: Kobinade Graft Johnson
Nigeria

"Afrobeats moves me, and to me if I don't feel something, it's just organized noise. So that's what moves me to record more and more music so people can feel what I've felt. The world is watching us — and they are ready. Even major artists here in the states are collaborating with us. This is our moment, this is our chance."
Banky W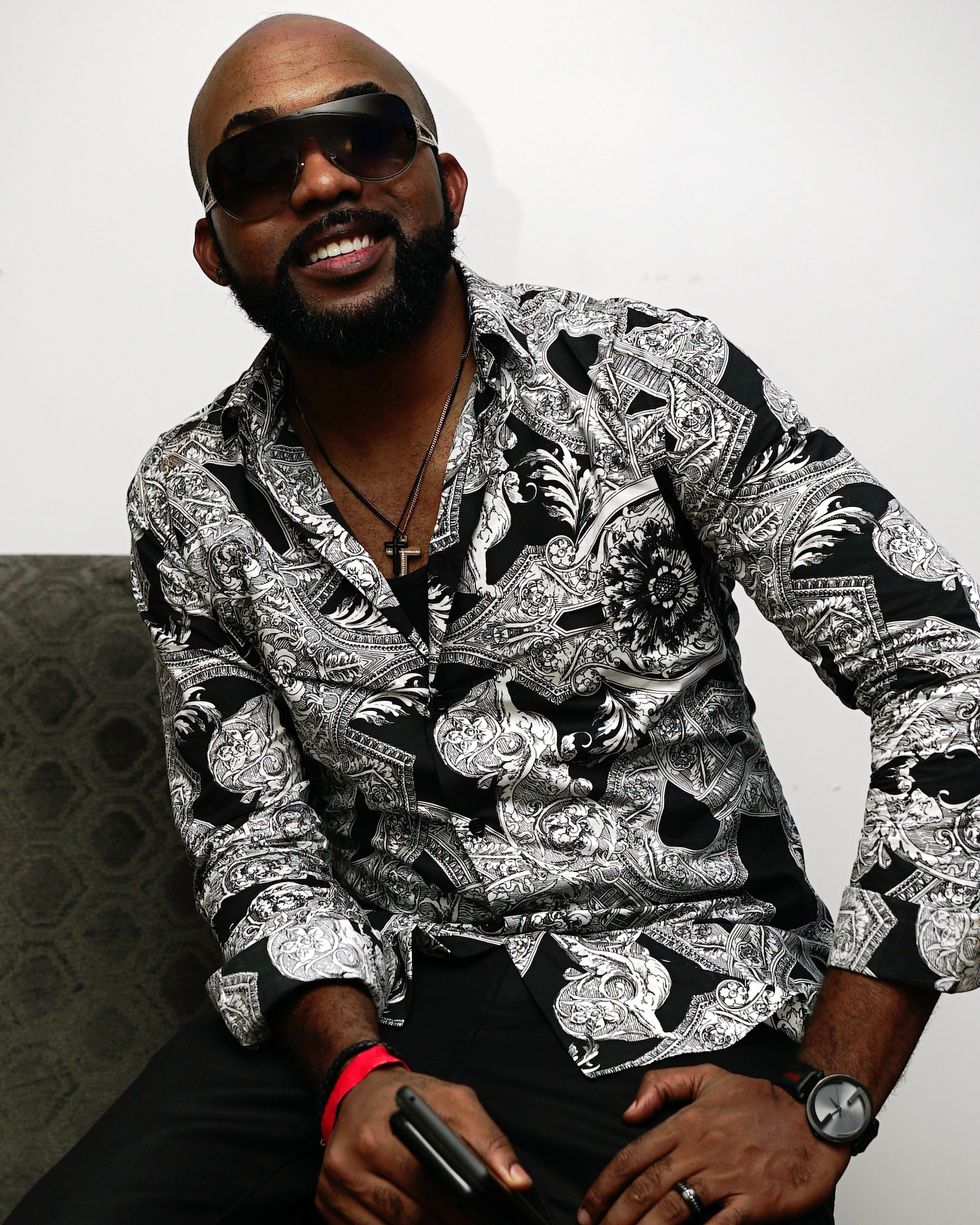 Photography: Kobinade deGraft Johnson
Nigeria

"I started in New York in hole-in-the-wall clubs and lounges. So it's amazing to see Afrobeats music now that's not just in New York, but in London and Dubai. Audiences around the world may not understand everything we are saying, but they feel the truth of it — they feel the reality, they feel the soul. And if they do, they'll rock with you. And that's exactly what's happening now..."
Betty G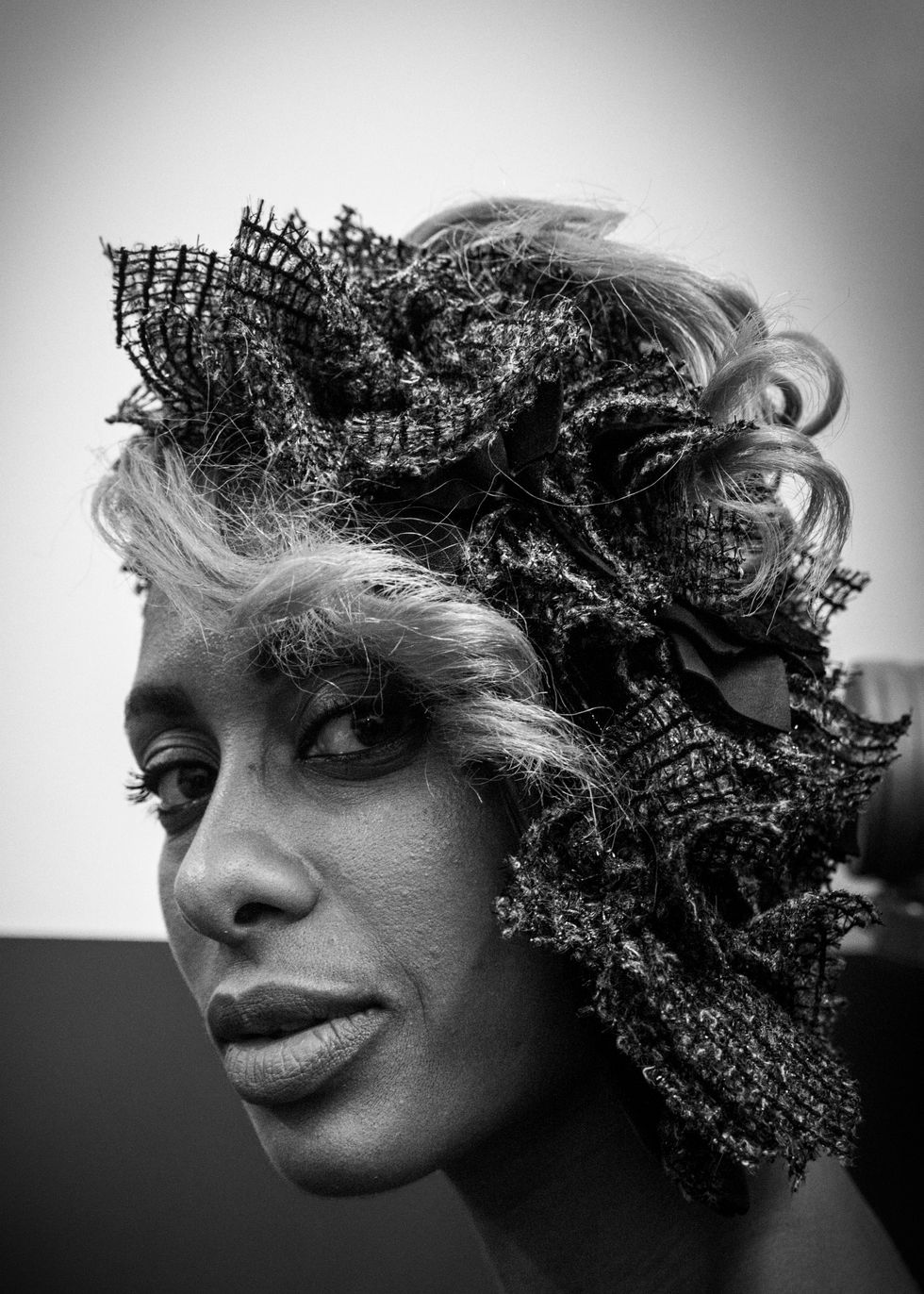 Photography: Terrence Phearse
Ethiopia

"I am so proud to be performing at One Africa Festival. I'd like to introduce Ethiopia back to Africa through music because Ethiopian music hasn't really crossed over into American markets the way music from Nigeria or Ghana for instance has. So I'm bringing my genre of music which is Afro-pop and inspired by traditional Ethiopian music to this festival."
Young Paris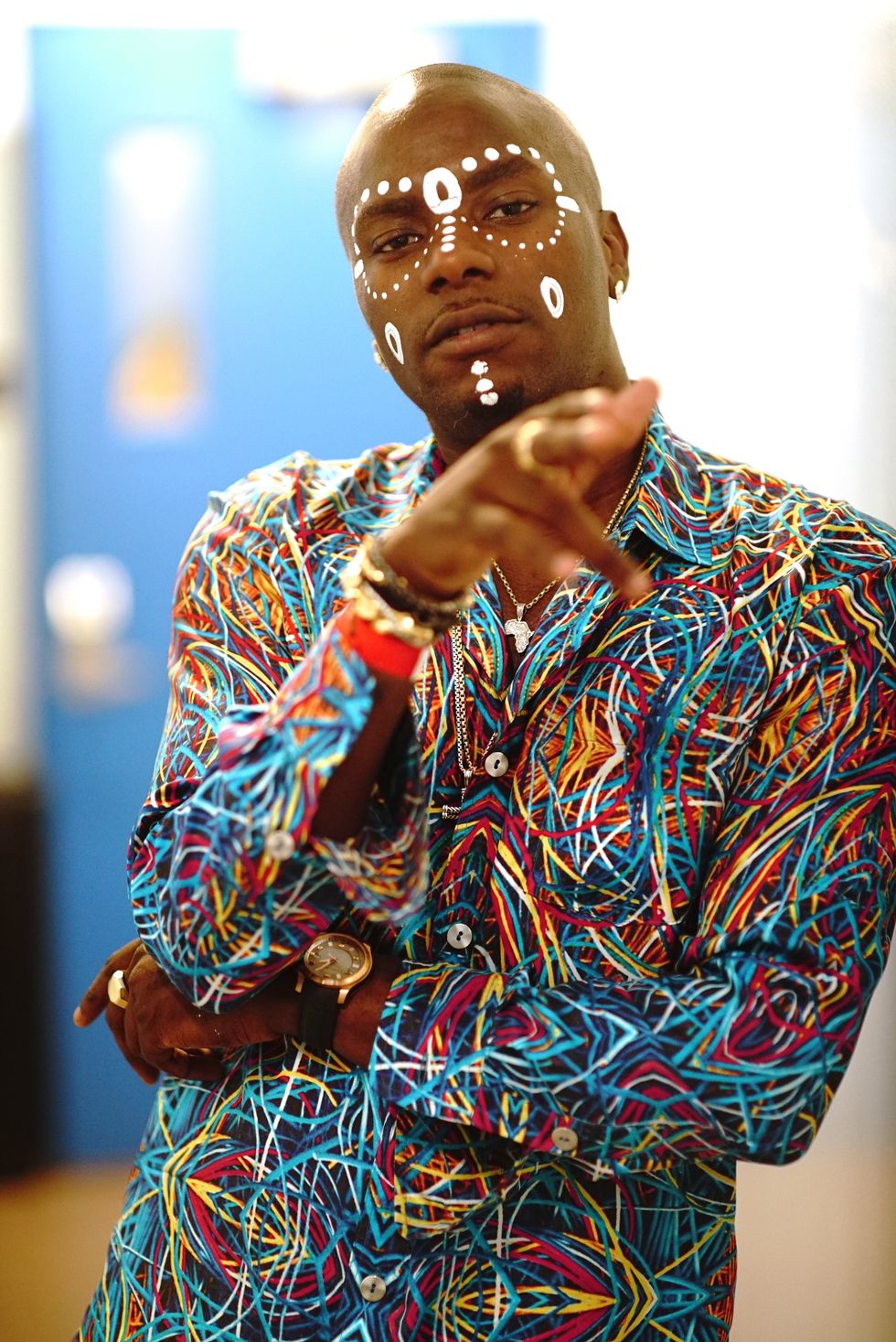 Photography: Kobinade deGraft Johnson
Congo

"It's good to see AfroBeats growing — it's one of the fastest growing music genres in the world. I love seeing the sound represented all over the continent and spreading all over the world. Even better, it's spreading all over the states. They've had concerts like this in Atlanta — and its good to see it here in New York."
Chief Deji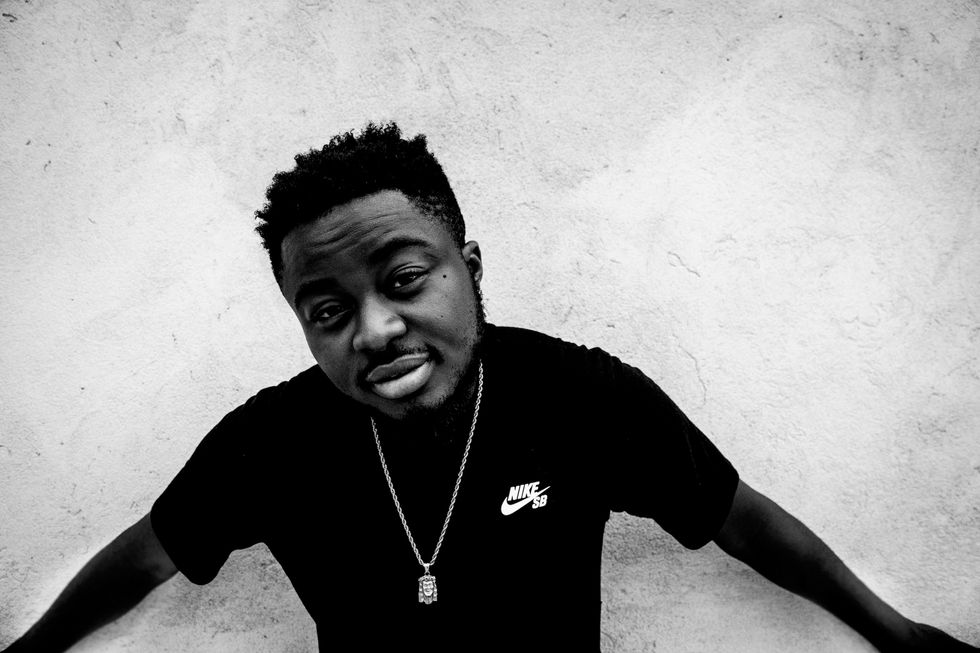 Photography: Terrence Phearse
American-Nigerian

"It's such an honor to be here — especially since I am one of the youngest performers, and the first New York-based African artist to perform at One Africa Festival and I don't take that lightly. It shows that Africans in the diaspora have not forgotten their roots."
Sey Shayi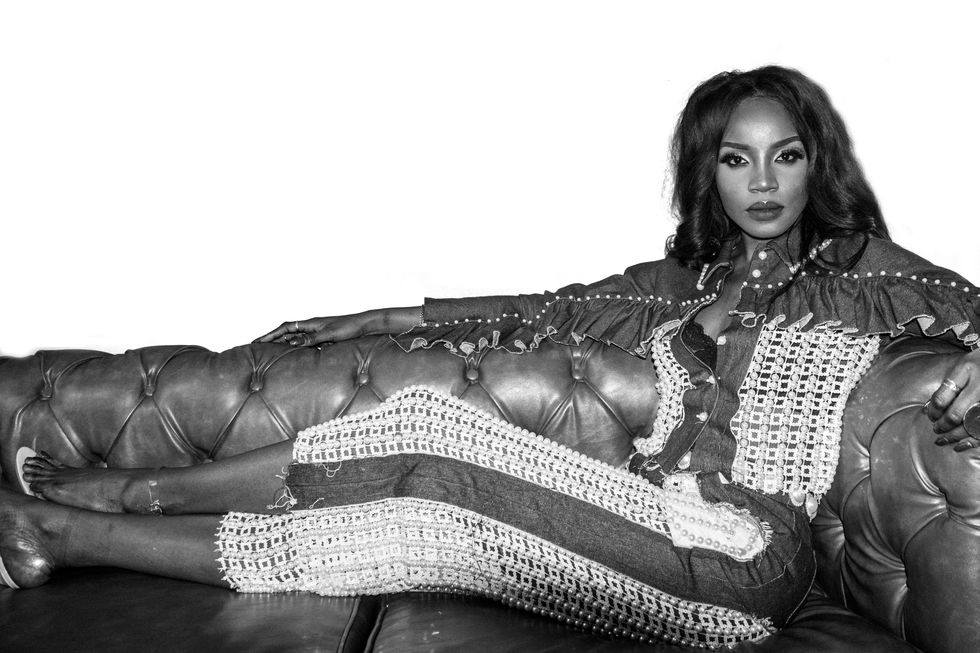 Photography: Terrence Phearse

SEYI SHAY
Nigeria
"It feels good to be an African artist at this time and to be part of the evolution of Afrobeat and it's mainstream acceptance. One Africa Music Festival, and others like it, are a great platform in terms of bringing Afrobeat from our homeland to the masses."
DJ Tunez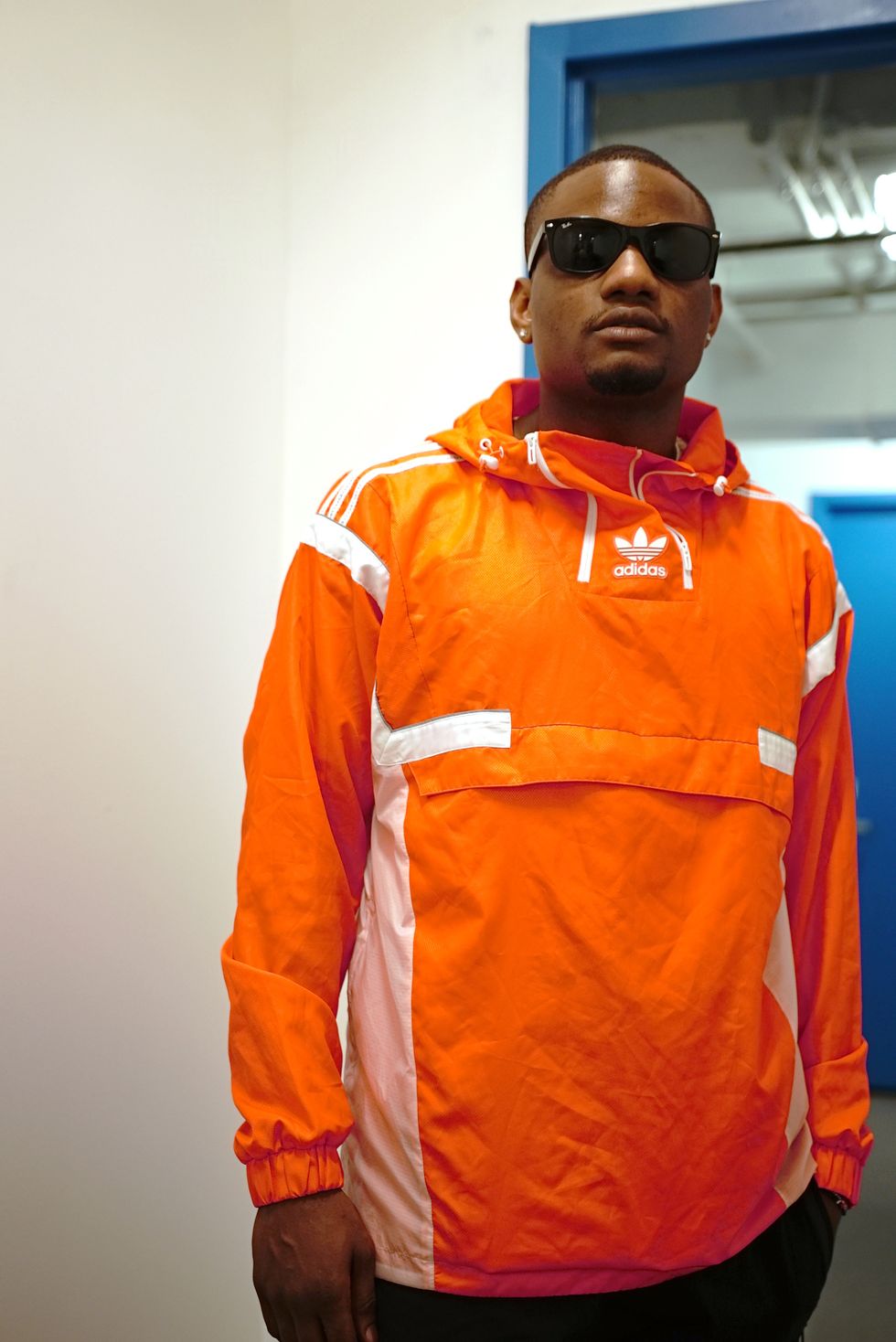 Photography: Kobinade deGraft Johnson
America x Nigeria

"People are reaching out to home now," Tunez said in a previous interview. "A lot of people who didn't know about the music, they're finding out about it with the Internet and social media"
Uncle Azeez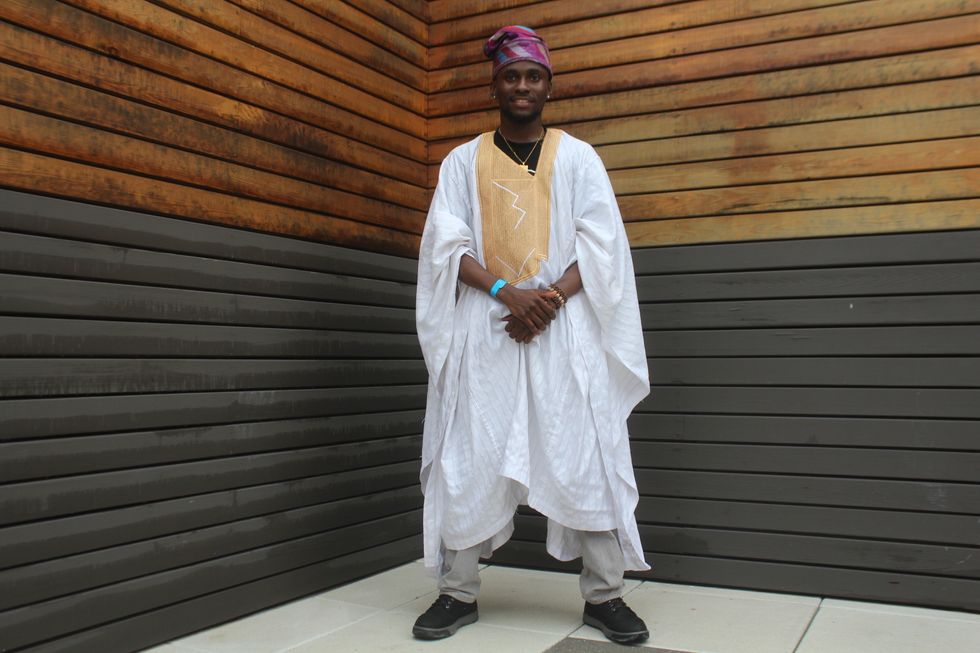 Photography: Keegan Boisson-Yates
Nigeria

"This is Afrobeat's time to shine and show the world the beauty of Africa. Afrobeat has influenced many American artists. For instance, Rihanna did the Gwarra Gwarra dance from South Africa while performing at the MTV Awards. That didn't surprise me one bit because Africa has become a place to look for inspiration."
Kranium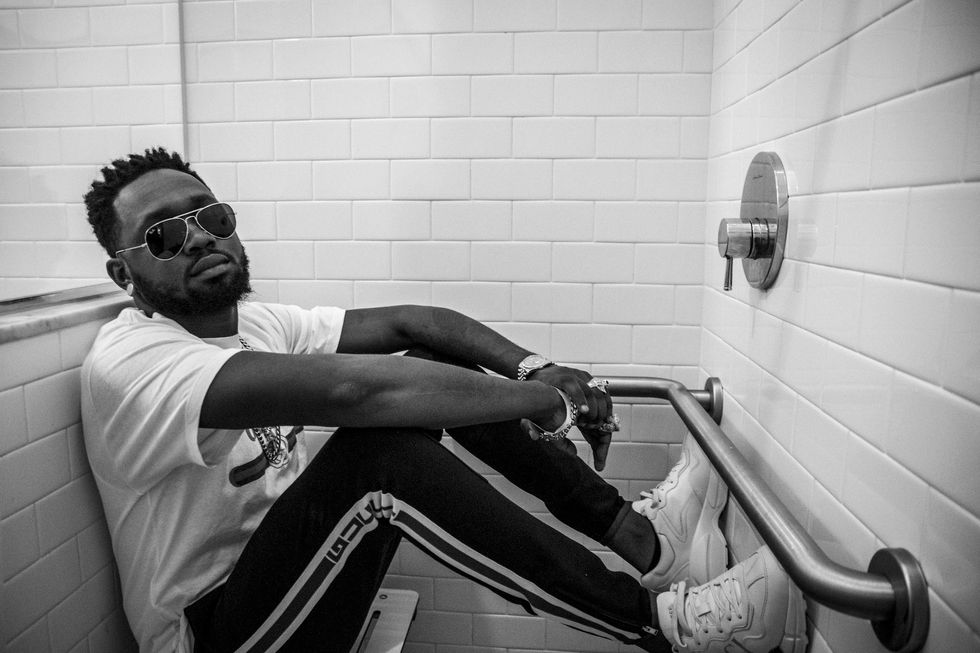 Photography: Terrence Phearse
Jamaica

"It's an amazing feeling to be performing at One Africa Fest because Dancehall and Afrobeat are like brother and sisters. They mesh so well. So it's a pleasure to be amongst a growing movement and sound."
Den G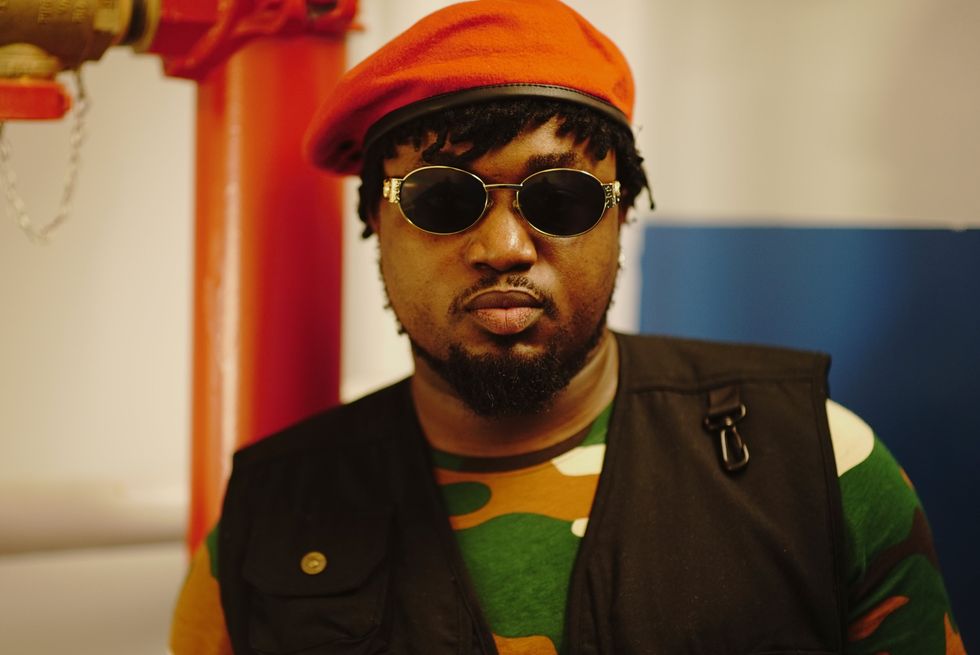 Photography: Kobinade deGraft Johnson
Liberia

"It's a great feeling being here. It's the first time that Liberia is being included at the One Africa fest, it's a big thing for us — a big thing for our entertainment industry. I'm grateful to represent."
Dencia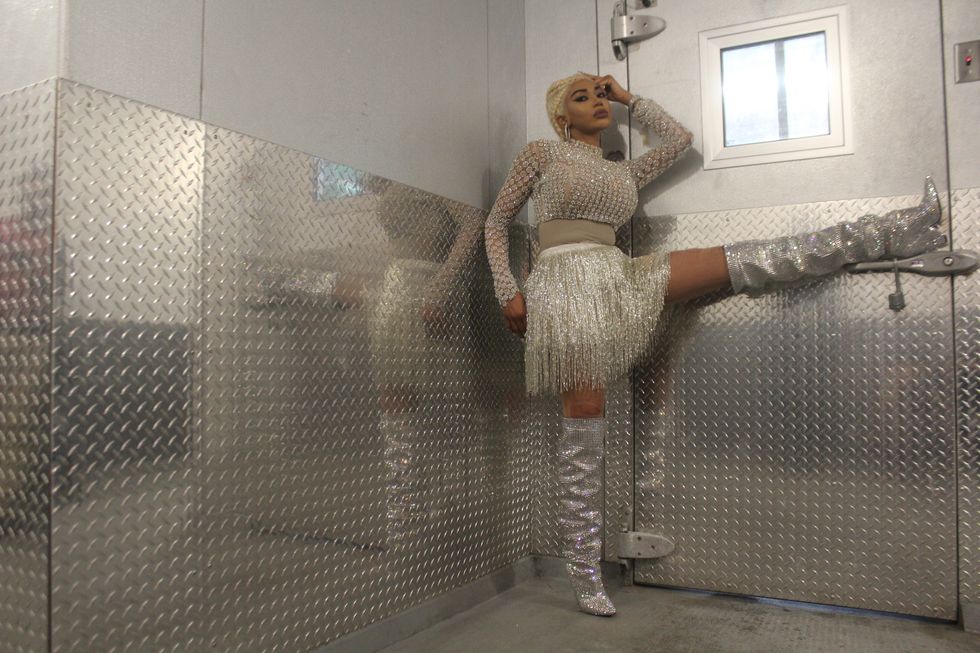 Photography: Keegan Boisson-Yates
Cameroon and Nigeria
"This is my first time performing at an African festival in New York, and I expect for it to get bigger from here on. African music has really evolved, it's taking over the world more than any other thing. I still feel like with this, the more we push, the more African artists can grow."

DJ Buka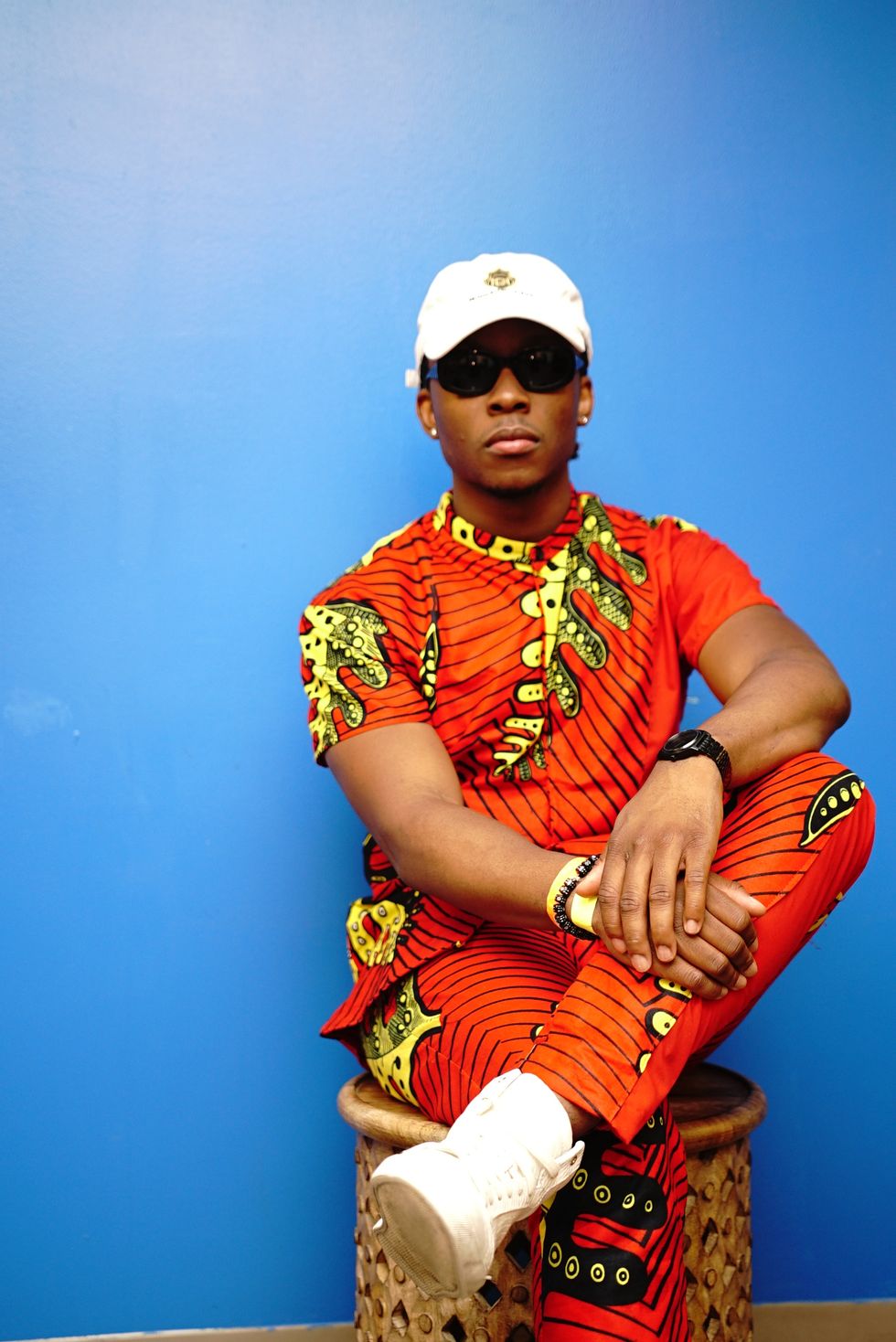 Photography: Kobinade deGraft Johnson
America and Nigeria
"I've been pushing this sound for years, so tonight makes me feel great. As a whole we are coming up and pushing the culture forward."

Ricky Blaze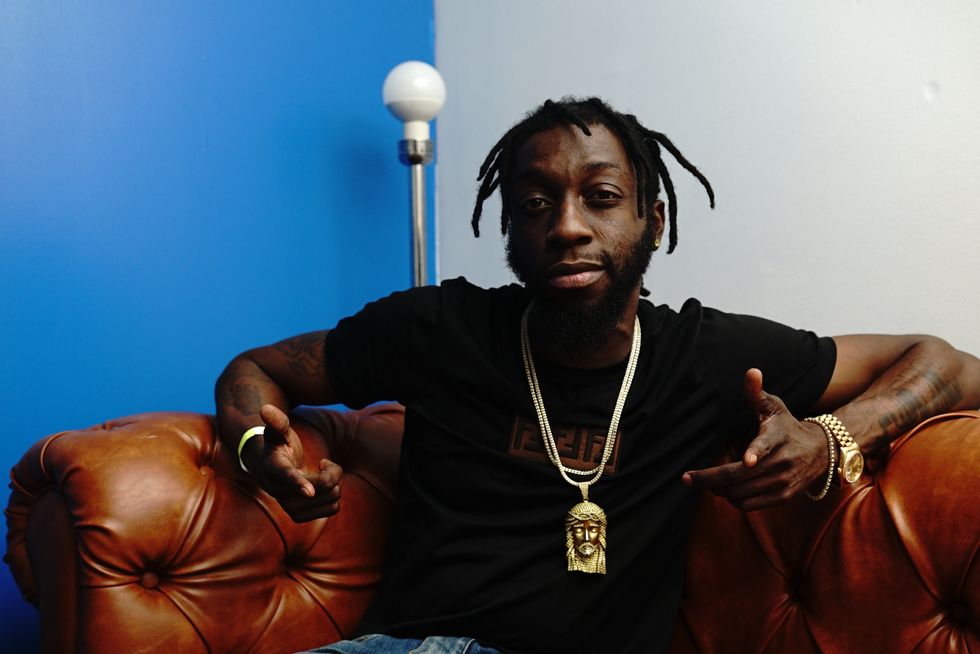 Photography: Kobinade deGraft Johnson
Jamaica

"There is so much great music coming out of Africa and the continent has inspired everything from dancehall to soca, swing and more. More blessings to Africa."
Wizkid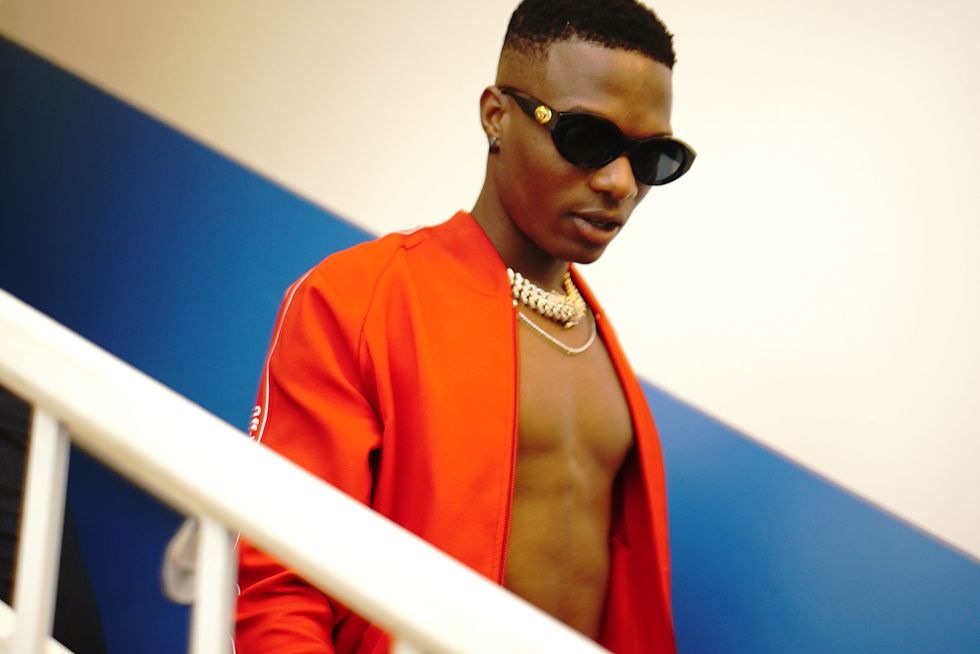 Photography: Kobinade deGraft Johnson
Nigeria

"This was a big vibe."
Additional Reporting: Mazuba Kapambwe and Demi Douglas for BlayCreative
Photography: Terrence Phearse, Kobina deGraft-Johnson and Keegan Boisson Yates for BlayCreative

You May Also Like
America
Story by Bianca Gracie / Photography by Joshua Kissi / Styling by Alexander-Julian / Hair by Ursula Stephen / Makeup by Mario Dedivanovic