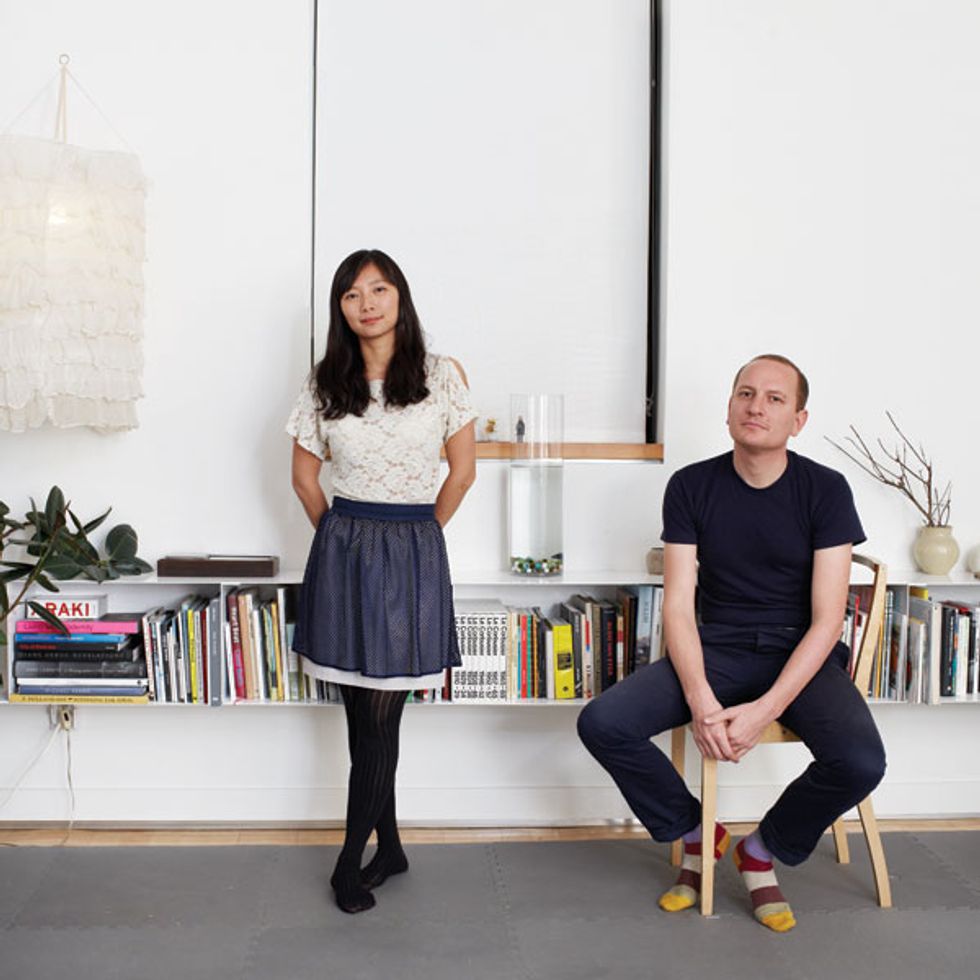 When Frieze co-founder
Amanda Sharp
visited Florian Idenburg and Jing Liu's Brooklyn studio last May, it was clear she was scouting for an architect to launch the contemporary art fair's inaugural New York edition. The duo was psyched. "We had such an interesting conversation about ideas," Liu says. "It felt like we were already thinking of the fair as the architects." The feeling was clearly mutual; Sharp went on to commission their firm, Solid Objectives-Idenburg Liu (SO-IL), to design the marquee that will house the 170 galleries participating in Frieze New York at Randall's Island Park this month.
Hugging the East River bank, SO-IL's snow-white tent is plied open at five locations with glass-walled "wedges" that allow sunlight to flood the interior and maximize the footprint of its snake-like shape. Its curves create a sculpture garden at one point, and wrap behind foliage to make way for a deck and food trucks at another. "We wanted visitors to experience the grounds as much as the art inside," Liu says. Visitors enter the playful canopy at either end, where the roof fabric splits into ribbon-like pieces. "Even when you approach the structure, it remains mysterious," Liu explains. "But once you've passed through the threshold, you'll find yourself under a festive tent where light filters through and the event awaits."
This is the latest in a string of projects spearheaded by the four-year-old design team who, up until this point, were best-known for "Pole Dance," a participatory environment erected in the court-yard of PS1 that earned them the 2010 Young Architects Award. Less rational and more intuitive, SO-IL's architectural interventions aren't bound by a specific style or material fascination but sustain a consistent philosophy. "Contemporary urban life is transforming so rapidly that the only way to achieve something truly new is to match its speed," Liu explains. "We search for fleeting moments of beauty in this increasingly volatile environment."
Below: SO-IL's structure that will house the debut of Frieze art Fair new York this month.