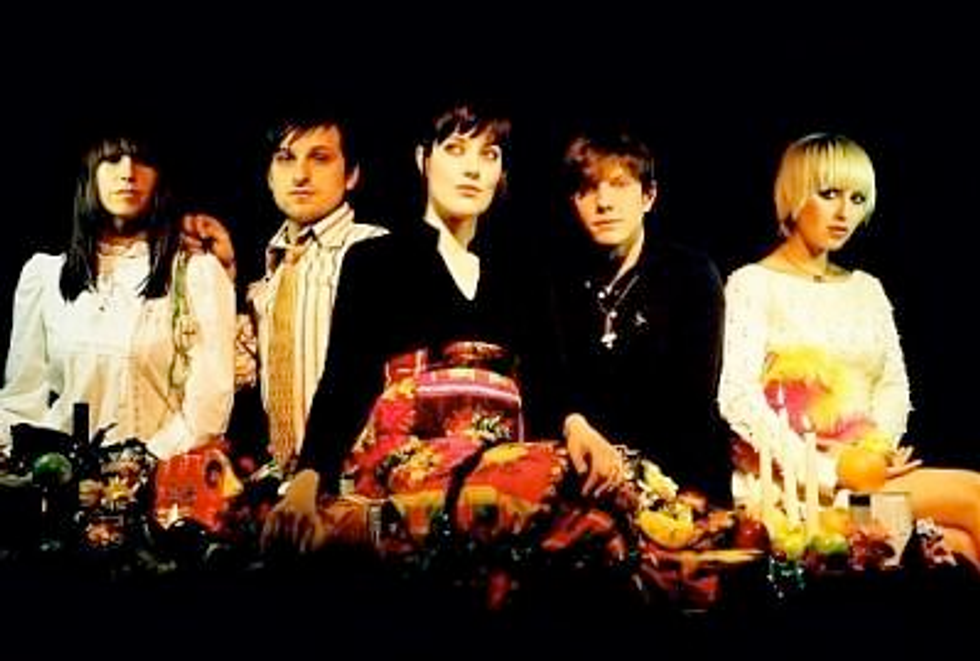 This adorable band from Omaha, Nebraska consists of five members who sing, play instruments and even tap dance. That's right. Tap dance. In lieu of a drummer, Tilly and the Wall decided to have a tap dancing percussionist.
Aside from this obvious cute factor, Tilly doesn't mess around with their music. It's straight to the point -- classic Americana. Their latest album, Bottom Of Barrels, is full of beautiful summer anthems. It's harmonious and bright, not unlike the '60s pop and folk that they all have an affinity for.
Their first album, Wild Like Children, was released on Conor Oberst's label, Team Love. He helped produce it, in fact, and was even in a band with Tilly lead singer Neely and Kianna before forming Bright Eyes. Small world! But, then again, when it comes to good music, the world is surprisingly small.
Here's their oh-so-fun video for "Sing Songs Along." Listen to more on their MySpace page.