The world is still reeling from the horrific shooting at Orlando's Pulse nightclub, where 49 people -- almost entirely QTPOC -- were murdered in cold blood. The massacre served to further highlight how important nightlife and safe spaces are--and have always been--in supporting and protecting gay culture. So ahead of NYC's Pride celebrations this weekend, we asked some notable LGBTQ NYC nightlife fixtures about a few of the definitive moments that signaled to them that the club, dancefloor or stage was their safe space. It's a celebration of the parties, places and people that made and still make LGBTQ existence a little bit easier in an often-scary, narrow-minded world. Join us as we honor a community that's unique in its legacy, fortitude and resilience.

Maya Monés is a familiar face to many who follow the underground NYC fashion scene, mostly thanks to frequent party hosting gigs and her appearance in several campaigns and runway shows for eminent brands like Gypsy Sport and BCALLA. However, what's less talked about is how moving to NYC was a big moment for her, in terms of finding a place that felt like home as a trans POC, especially after a lifetime of "being treated as lesser." We talked to the Brooklyn-based nightlife fixture about transitioning, how there's still room for improvement and keeping your queer club family close.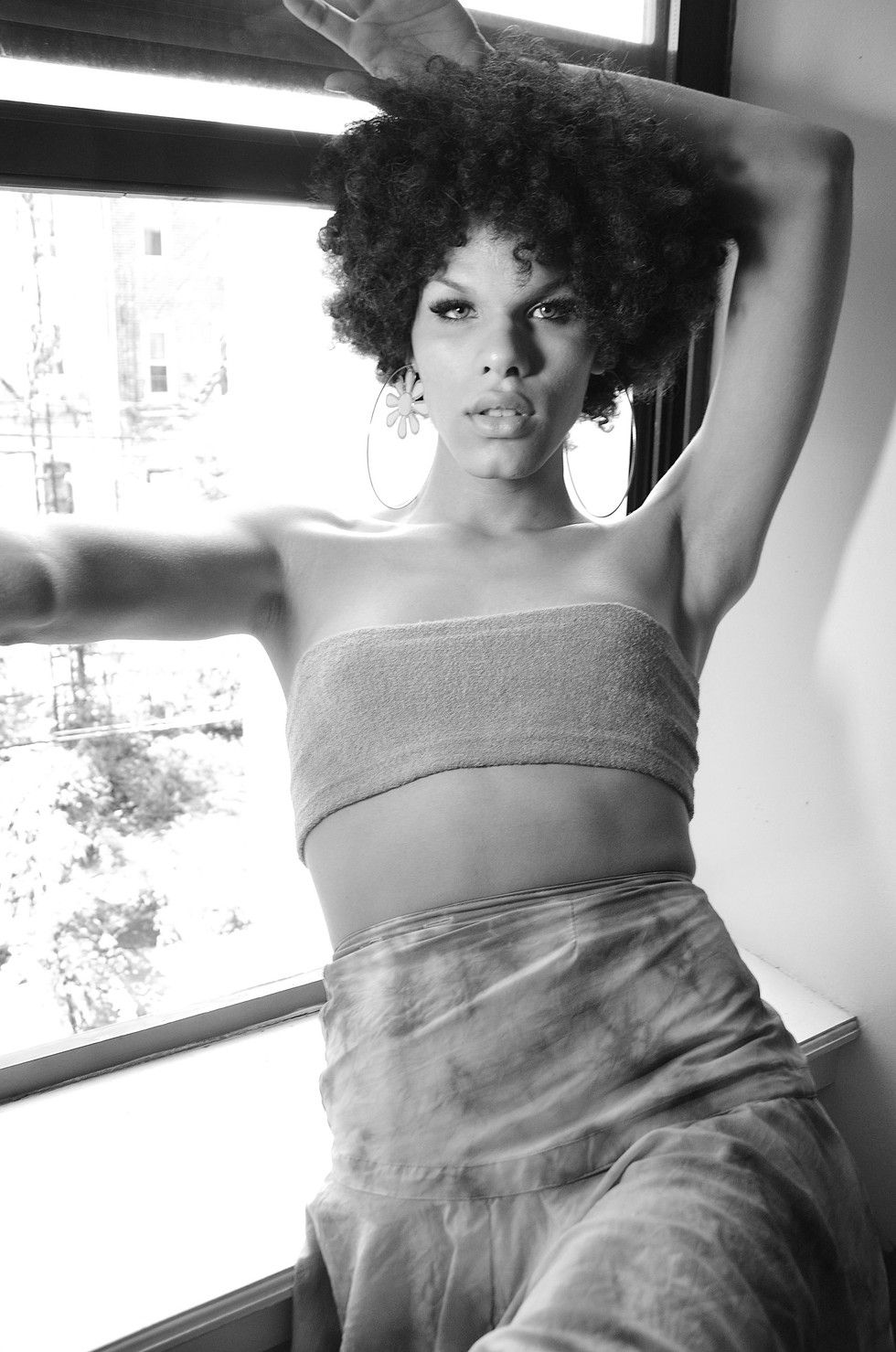 When did you start to transition?
July 5th, 1994, 3:46 PM. Medically-speaking, [I began] transitioning about 9 months ago.
How is the industry changing?
In this age of political correctness, more and more people are shedding the fear to speak up for what's right. It's slowly but surely starting to show in the industry, with [people getting angry] at the sight of an all-white cast at a fashion show, or if there is no sign of transgender/[gender non-conforming] inclusivity. There's an incredible amount of work to be done, but we're getting there.
What is like to be a model in the process of transitioning ?
Being a model and transitioning is the most challenging experience I've faced thus far. Imagine trying to feel and look incredible, in comparison to conventionally pretty cisgender people while going through puberty. Now imagine also being treated lesser, having to work extremely hard for approval and not getting a lot of work because of your gender identity and your skin color. To say it's challenging would be an understatement, but I dig a challenge and there isn't anyone who can stop me and us.
What would be your advice to any individual struggling with their own identity?
The sole fact that you're struggling means you're on the right track. Keep questioning, keep dreaming, keep searching for yourself. What matters most is your happiness and if anyone who has an issue with that, that's their problem that they can figure out on their own time, because you got shit to do. You're loved, you're visible & you're most certainly not alone.
What would be your advice to a family member of a transpeople?
The person you knew isn't gone, they've actually just found themselves. It's a celebration. So as you would at any celebration; ask questions politely, show support and get as many free drinks as you can, girl. Because shit's going to get interesting. Remember that happiness is most important and love is literally always the answer.
Was moving to New York a seminal moment for you? In terms of feeling safer?
Definitely. [But I also] feel like there aren't nearly enough safe spaces in NYC for queer transwomen of color of people of color. There are most certainly more than a lot of places, but not enough.
Do you feel like you were able to fully become yourself?
I feel that becoming myself will be a life-long gig, as finding oneself is a daunting task and a transition doesn't end. My time and experiences here have undoubtedly propelled me forward towards finding/becoming myself.
What are you goals for the next year?
I gotta raise enough money to get facial feminization surgery, so I may be able to see the person in my head looking back in the mirror and feel finally at peace with myself. Other than that I hope to be happy and successful so I can spread more love to more people.
What is your favorite part of living in New York?
Other than chopped cheese [sandwiches]? My trans and queer family and the endless possibilities.