NYC Nightlife is nothing without its characters, the ones who light up a club with their antics, thereby entertaining the people who paid to get in. Here are 10 from the 1980s and '90s who should not be forgotten.

FRED ROTHBELL-MISTA
At the Limelight, Fred greeted VIPs in the library, chased after hot guys, and launched a theater group which I was in. (People had to stop dancing for a while and watch us prancing around the club engaging in avant garde theatrics, often without dialogue. It was awkward but sort of genius.) Fred was also the go-to man for everyone's needs, which is why he told me that if the wrong person happened to grab him from behind and say, "Fred, I need…," he'd reply, "You got it" and give them a middle finger.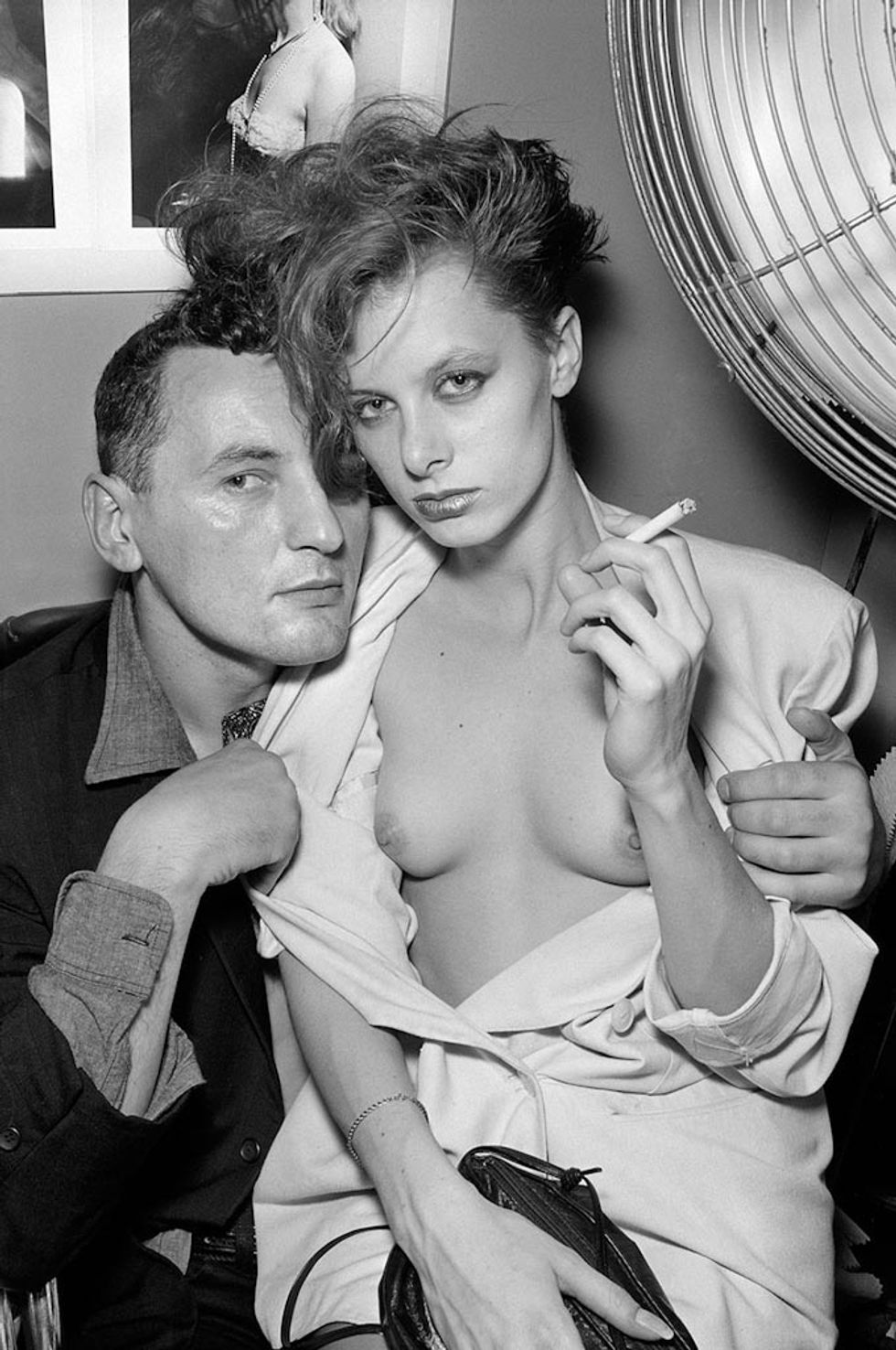 Photo via Tumblr
STEPHAN LUPINO
The Croatian born photographer would set up shop in the bathroom of the '80s club Area and beg clubbies to take some clothing off, then he'd shoot you while barking orders ("Don't move! Don't move!") He was the downtown Helmut Newton, a self-possessed character with a vision, and he came out with a book of brazen club denizens at the World nightclub. Other memorable downtown photogs included Wolfgang Wesener, Ben Buchanan, and Tina Paul.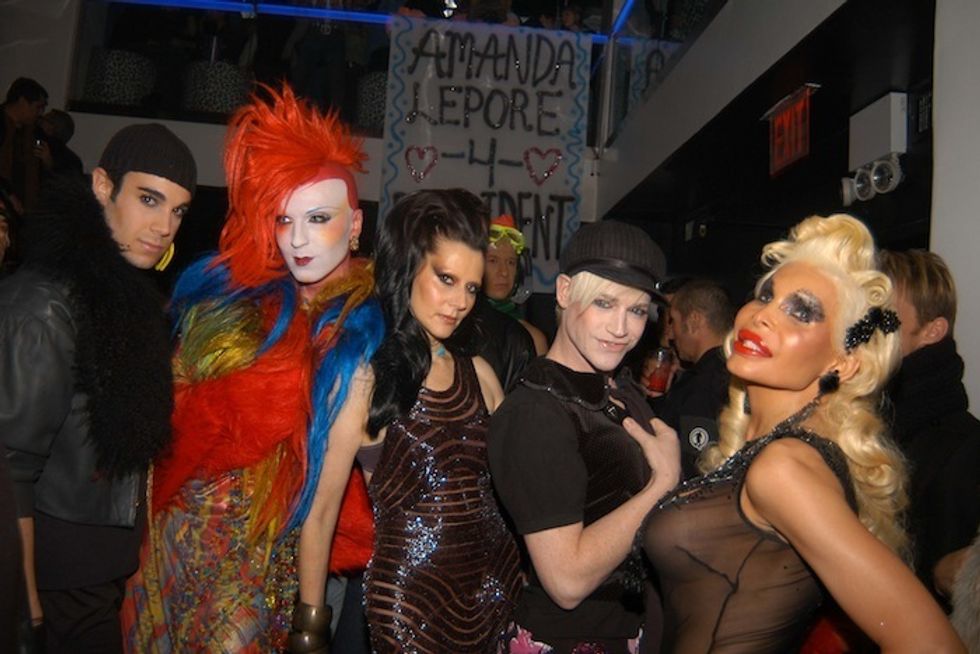 Deryck Todd, Iggy, Susanne Bartsch, Richie Rich and Amanda Lepore at Lepore's birthday at Happy Valley c. 2005. (Photo by Patrick McMullan)
THE HAPPY VALLEY GANG

In 2006, Susanne Bartsch and Kenny Kenny threw a weekly bash at the sexy, raucous, multi-level club Happy Valley, and a new batch of club kids emerged, one more miraculously offbeat than the next. I enjoyed the cast of characters like Trey, Travis T, and Eddie—all wacky and sweet.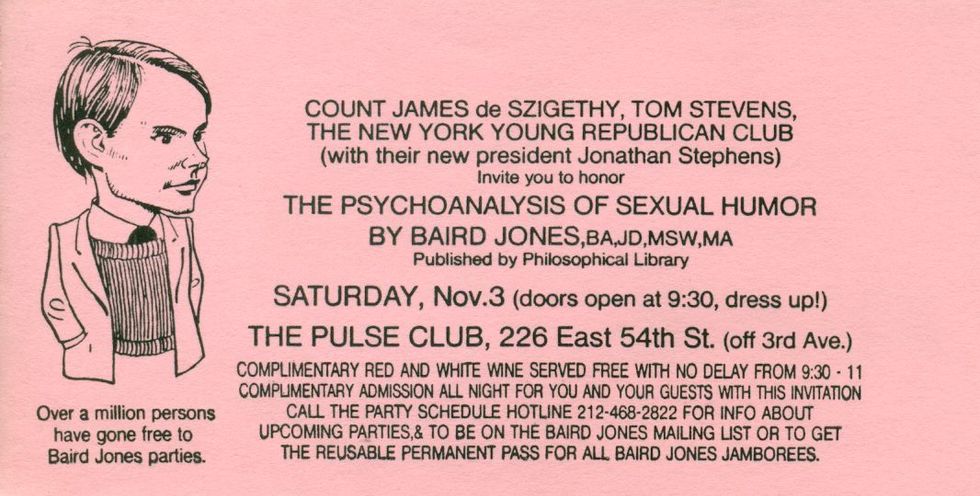 BAIRD JONES
With his baseball cap and upper crusty art world talk, Baird was a fish out of water on the downtown scene, but that made him more special, I guess. Hooking up with Webster Hall for some time, Baird promoted, curated, photographed, and tirelessly worked the scene. He died in 2008 at age 53.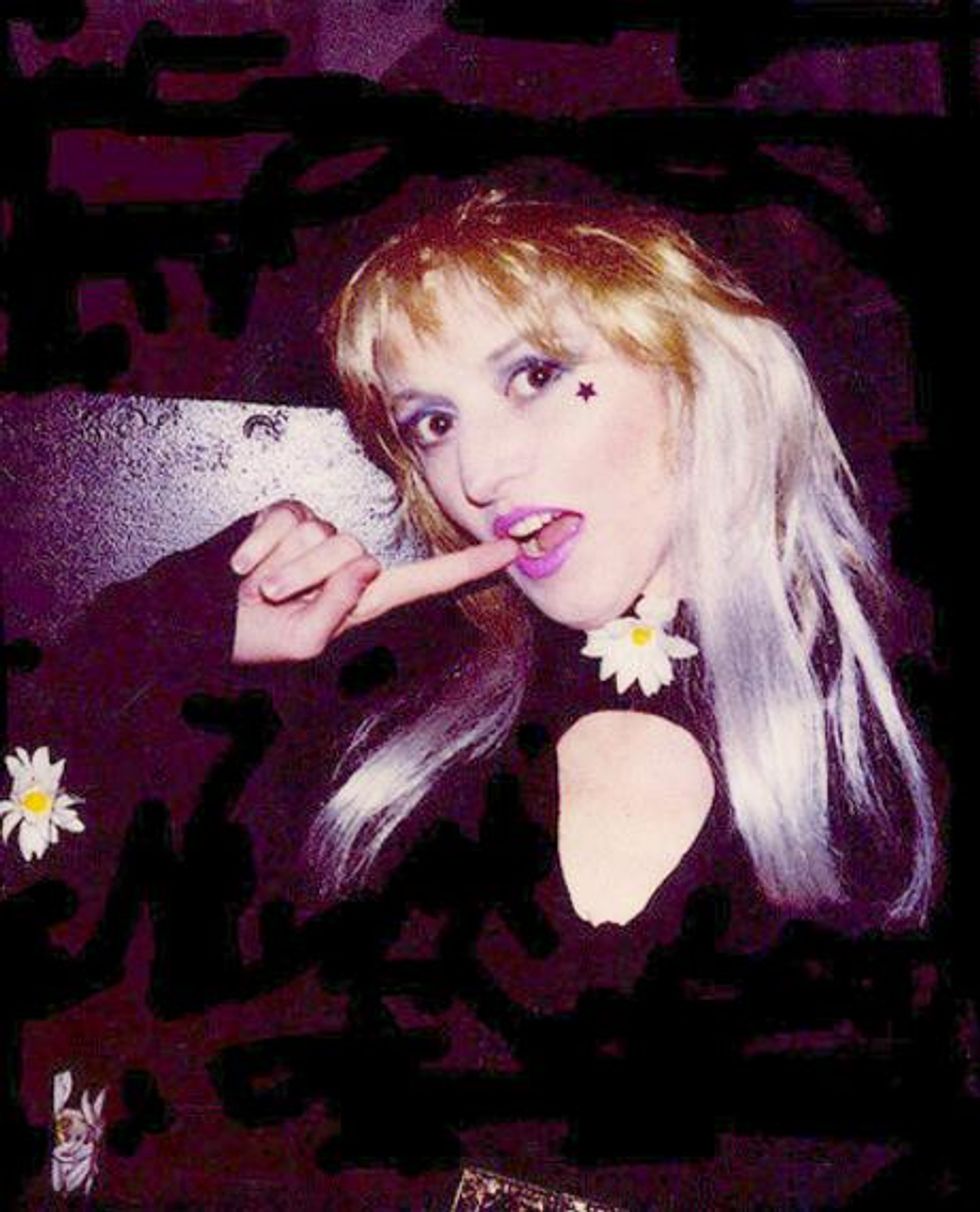 Photo via Flickr
WENDY WILD

Wendy was one of those all-purpose firebrands who was all over the club scene, singing, acting, dancing, and promoting herself. Wendy (who was born Wendy Andreiev in Northport, New York) was one of the most noticeable members of the all-girl rock band Pulsallama. Performing with lounge singer satirist extraordinaire John Sex, she was one the Bodacious Tatas, his glittery backup gals. And in yet another incarnation, she would pop up as revved up sexpot Joey Heatherrock. Sadly, she died of cancer in 1996.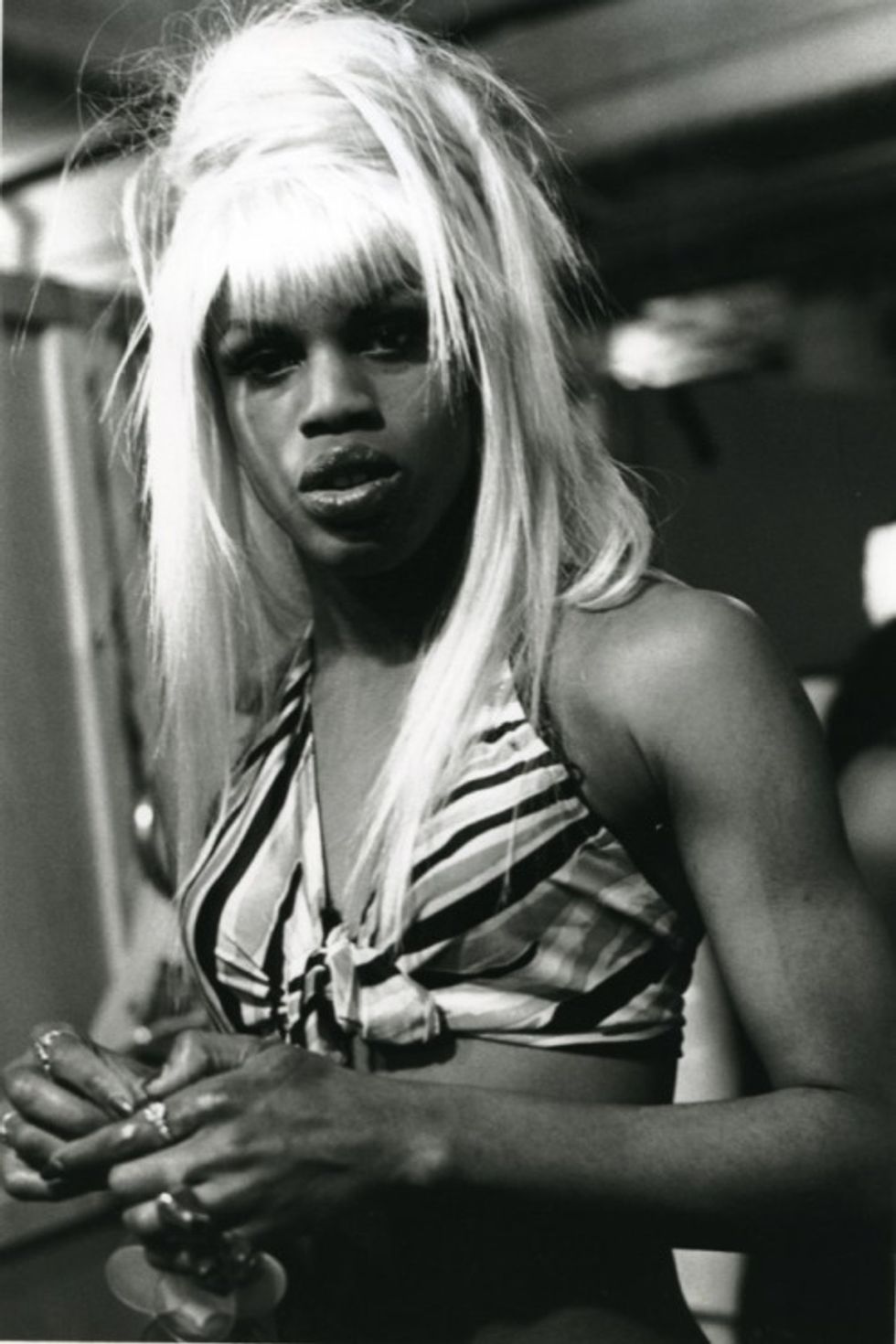 Photo via Tumblr
CONNIE GIRL
Connie Fleming was one of the Boy Bar Beauties (the St. Marks Place gay bar's bevy of drag stars) and went on to model for major designers, as well as work the door at clubs all over town. Connie always seemed unique and a little removed, which is a wonderful way to be when you're a drag star/model/door person. She and fellow Boy Bar Beauty Glamamore lit up the Wigstock cruise this year with a funny number.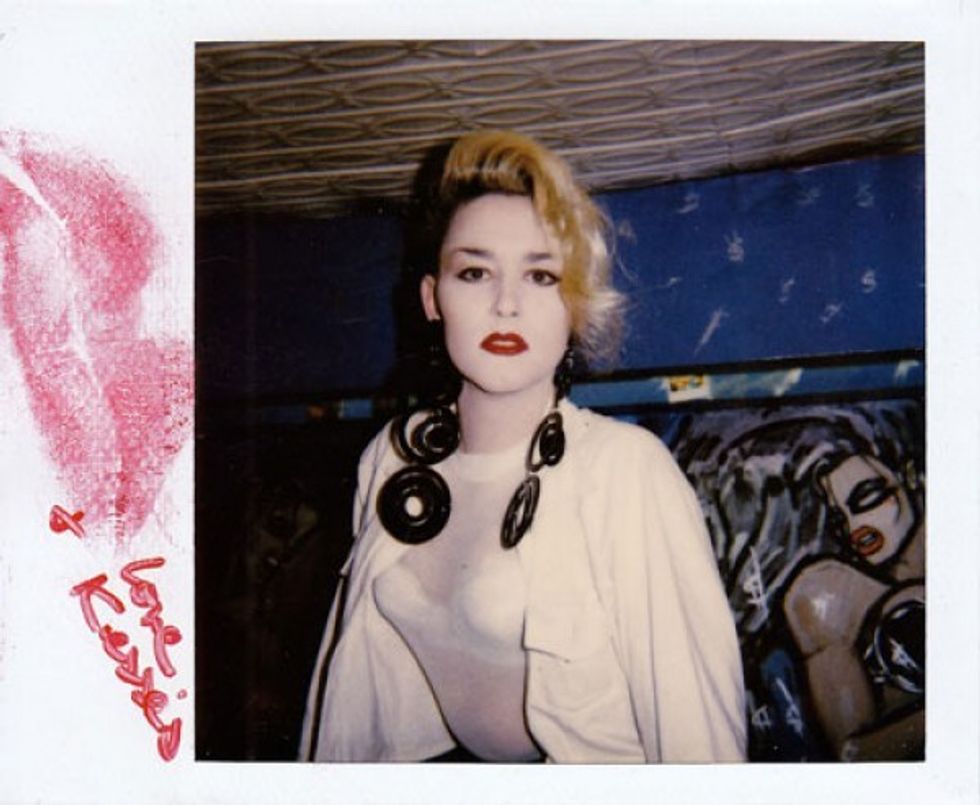 CODIE RAVIOLI
Codie Leone, a/k/a Codie Ravioli (or Codie Ravioli Field), was a trans hair and makeup artist, performer, mother, and activist. I loved seeing her around, and when she dated a hot guy named Atila, they were basically the Liz and Dick of downtown. She died in 2013.
NELSON SULLIVAN
Part of the fun of my clubgoing experiences was that so many times, Nelson Sullivan was in my face, capturing every moment with his video camera. He also came along when my band played gigs or when my family had holiday get-togethers. On other nights, Nelson would follow RuPaul, Sylvia Miles, and scads of other personalities that made NYC twinkle. The endearingly angsty South Carolina guy (who worked in a music store by day) had a great eye for zeroing in on minutiae, making him the Cassavetes of the night. He died in 1989, but in recent years, he's become known around the world, thanks to YouTube.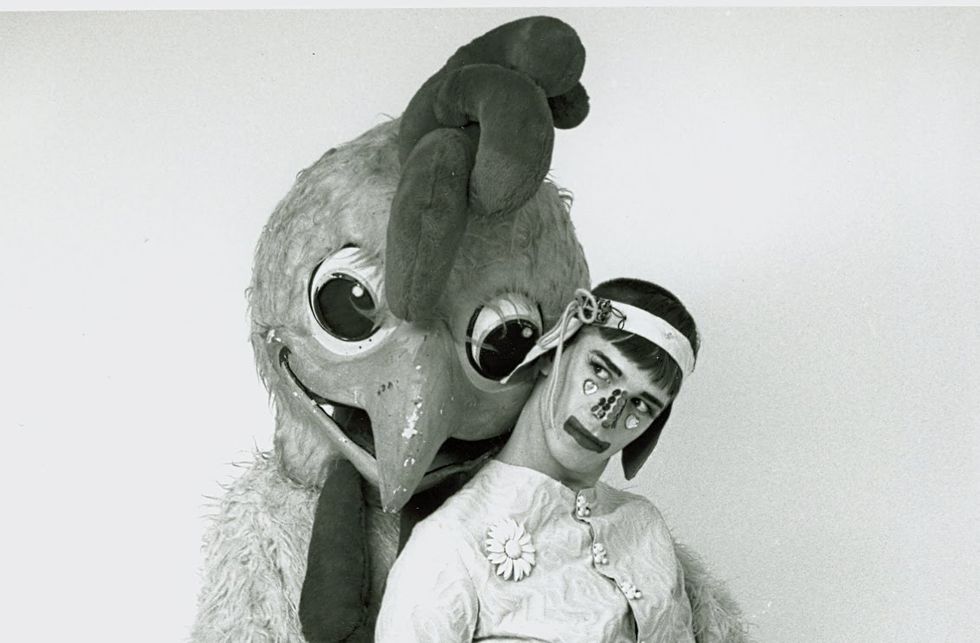 Photo by Michael Fazakerley
CLARA THE CAREFREE CHICKEN
The king of the barnyard at the outrageous Disco 2000 Wednesdays at Limelight back in the '90s was Clara the Carefree Chicken, a pizzazzy piece of poultry who swung around the room without getting fried. Ernie Glam, a news reporter, played the part and has no regrets.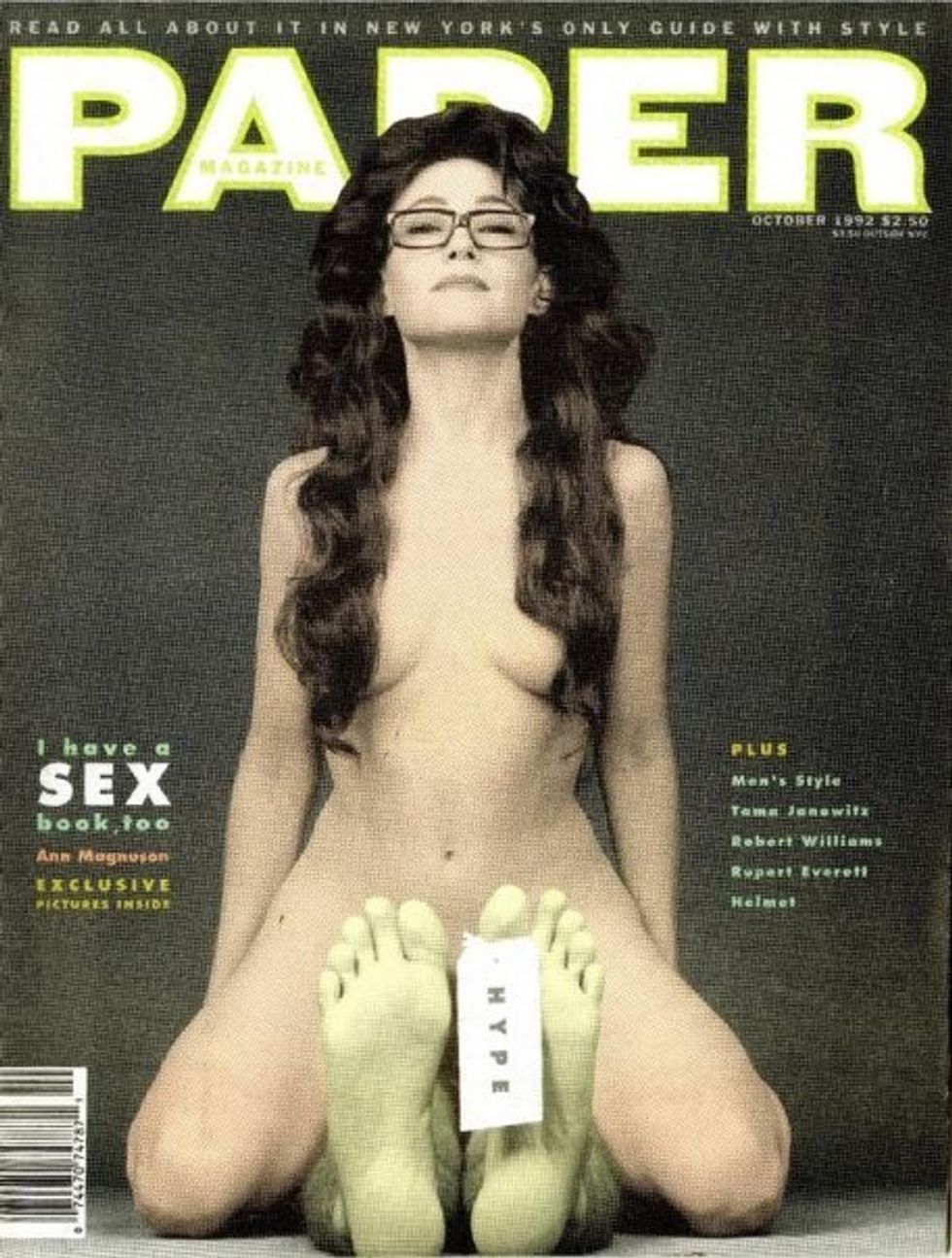 ANN MAGNUSON
The dryly witty Charleston-born actress performed at spots like Danceteria, where she starred as Gala opposite Joey Arias's Salvador Dali, and Edie Sedgwick opposite Joey's Andy. She was prey for David Bowie in the chic vampire flick The Hunger (1983) and in Making Mr. Right (187) she was a p.r. lady promoting an android. Ann is currently on the West Coast, and has a new CD, Dream Girl.

Splash photo by Michael Fazakerley