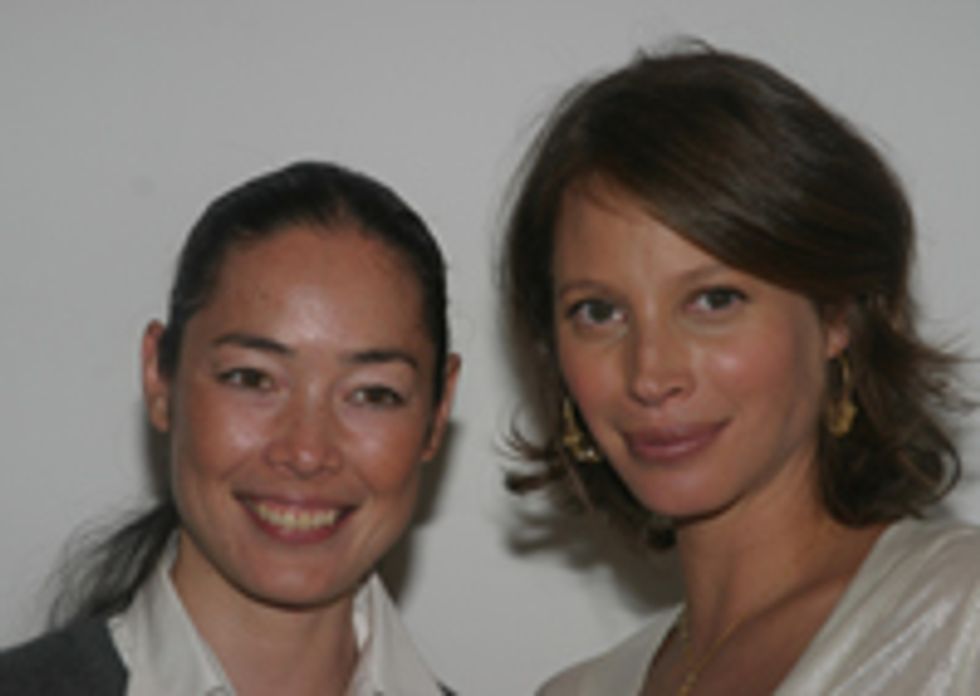 How gorgeous are these two ladies? This shot of Cecilia Dean and Christy Turlington was taken last night at a party at  Visionaire Gallery by NY Nightclubbing Queen Caroline Torem-Craig. The guests were  celebrating Christy's lifestyle clothing line Nuala that she does with Puma and the painting of Christy that art legend Alex Katz created.

MM is a lifelong fan of both girls. Cecilia is part of Visionaire in addition to being a model and glamourpuss. Christy, as you know, is a reformed supermodel, mother, NYU graduate and clothing magnate. She's pregnant and looks amazing!

Go to the website and buy some clothes. Christy's got diapers to buy!!!!