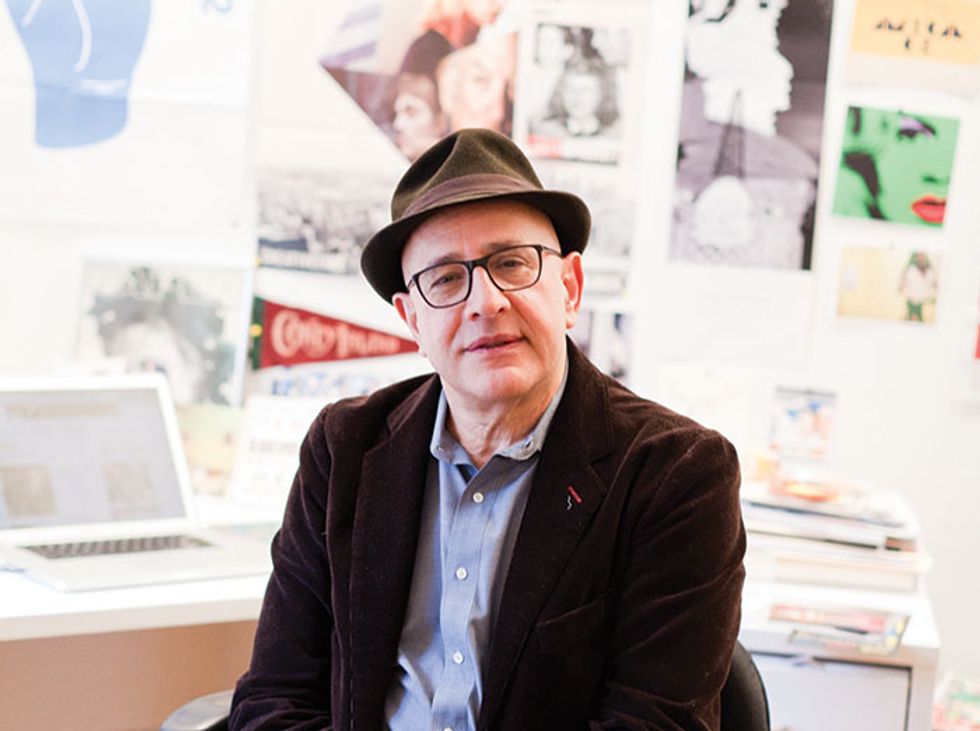 People say that change is good, but sometimes I'm not so sure.
When Max Fish opened some 24 years ago on a "drug-infested" street inhabited mostly by artists, musicians and local Hispanics, no one could have predicted that 24 years later it would be priced out of the neighborhood and revered as a latter-day CBGB.
Once a lonely outpost in one of the city's scariest neighborhoods, Max Fish was owned and operated by the intrepid Ulli Rimkus, who made it a point to befriend her neighbors (she lived down the block) as well as the celebs like Jim Jarmusch, Johnny Depp, James Gandolfini and Matt Dillon who drank at her bar, attracted to its laissez-faire vibe. Following a credo we have secretly espoused here at Paper over the years, Rimkus treated "celebrities like nobodies and nobodies like celebrities" -- and they loved her for it. Artists Tom Otterness, Kiki Smith, Charlie and John Ahearn, Jane Dickson and others from the Colab group were friends and regulars. Aaron Rose's Alleged Gallery, where many of the now-legendary street artists like Shepard Fairey, Chris Johanson and Thomas Campbell had their first New York shows, was three doors down and Max Fish was their local hang whenever they were in town. Art critic, Paper editor, and erstwhile doorman Carlo McCormick welcomed his eclectic band of artist, musician and writer friends with complimentary drinks thanks to Rimkus' generosity and appreciation of the creatives in her midst. And, of course, there were the skater boys like Jason Dill, Steve and Alex Olson and Dustin Dollin, along with Marc and Tino Razo who worked at the bar.
What's a bar if not a nexus of social interaction, a place where you can meet someone of whatever sexual preference and maybe make a go of it? Because Max Fish was run by Rimkus and staffed by some of the coolest guys around -- gays, Goths, punks, whatever your persuasion -- you were welcome, with all prejudices left at the door.
I was at the Fish's opening night and many, many nights thereafter, including its final closing as it makes its way -- along with countless other priced-out New Yorkers -- to Brooklyn, specifically Williamsburg, where it will once again, I'm sure, establish itself as a good neighbor and a great artists' bar. Many of the regulars made it to last call, remembering the good times and bitching about what had become of the neighborhood, now a high-rent district with a Bourbon Street feel on the weekends. But for one last time, it was like the good old days: hanging with friends, making new friends. It wasn't until I headed home, taking the walk I had taken many times before, that I realized it was over, that there would be no turning back the hands of time.
Gentrification, I've always thought, is not necessarily a bad thing. The Lower East Side needed some sprucing up, a jolt of cash and cache to bring it in step with modern times. But the problem is that there's no pause button to gentrification. It just keeps coming and coming, replacing the authentic with a facsimile until there's little left of the original.
That's where Paper comes in. As a chronicler of change, I find myself out of character bemoaning what has come and gone, learning that living in the moment and in the state of mindfulness is all that matters. I'm glad to be able to say I was there, but now let's turn the page to today.
There's always excitement in the air with the September issue, which ushers in the fall season of arts and fashion. The sexy hip-hop star Ciara is on our cover and we had a real good time with her, both here in this story written by Michael Musto and in a couple of fun videos you can find on PAPERMAG.com. And who would have thought that the rise of TV as the cultural catalyst would lead, as it has, to the death of the movie star? We photographed our favorite folks from shows like
Key & Peele
,
Nashville
,
The League
, the Netflix smash hit
Orange Is the New Black
and a spate of funny new shows on CBS and Fox. We also re-connect with Kathleen Hanna, a punk icon and riot grrrl legend who's back with a new band and a new album. And continuing our long-time relationship with cult designer Jeremy Scott, we engaged him to interview the legendary stylist Carlyne Cerf de Dudzeele. So let's put the past to rest and deal with the now.