As if we weren't already confused by the whirlwind romance between singer Noah Cyrus and rapper Lil Xan, the aftermath of their breakup has added even more messy head-scratching developments.
Cyrus took to Instagram on Wednesday to share with her followers a new line of merch available on PizzaSlime.com. Most of the bizarre pseudo-edgy items are somewhat expected — a tattooed face of father Billy Ray on a shirt, a hoodie that says "sry i'm trash," and another that has "Noah Cyrus Sucks" written across the front — but the item that caught everyone's attention is a bottle of Noah Cyrus' own tears. Distilled from 12 of Cyrus' own sad tears, the bottle is certainly something different than the everyday autographed tour poster.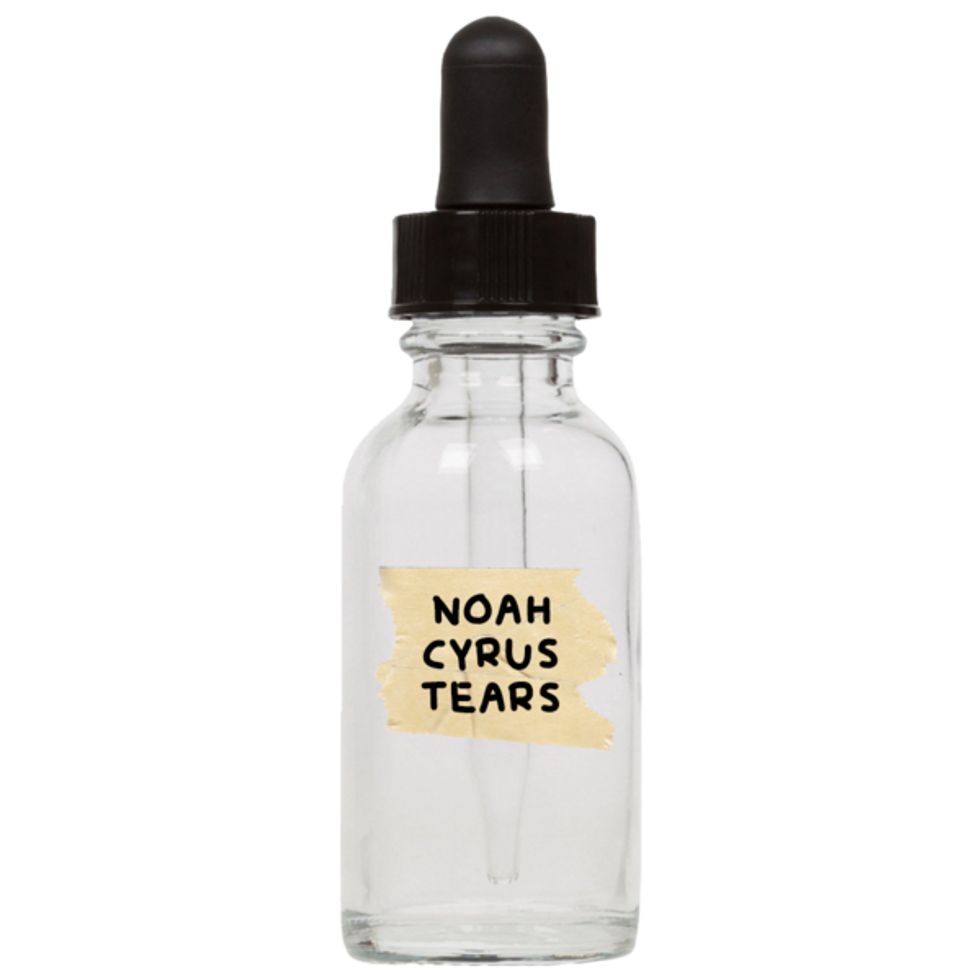 Photo via pizzaslime.com
How much you ask? For the little sum of $12,000 it could be yours. But you need to act fast because they are only available for 48 hours (less than 24 actually since they were posted yesterday).Think of it as emo Evian! However, Cyrus doesn't recommend ingesting her tears either "cause tears are generally pretty salty and that would just be super fucking weird if you drank someone else's tears" as per the item description.
Cyrus by far isn't the first musical act to offer strange merch. Who could forget SOPHIE's "Silicon Product" or Azaelia Bank's "Bussyboy Soap" but Cyrus' expensive bottle of tears is probably the best metaphor for the surreal fever dream that has been 2018 thus far.
Photo via Getty