Nikki Glaser's incredibly funny new Comedy Central talk show Not Safe with Nikki Glaser features the comedian chatting with fellow funny people about sex and relationships, and mixes in digital segment of Glaser and other comedians performing social experiments.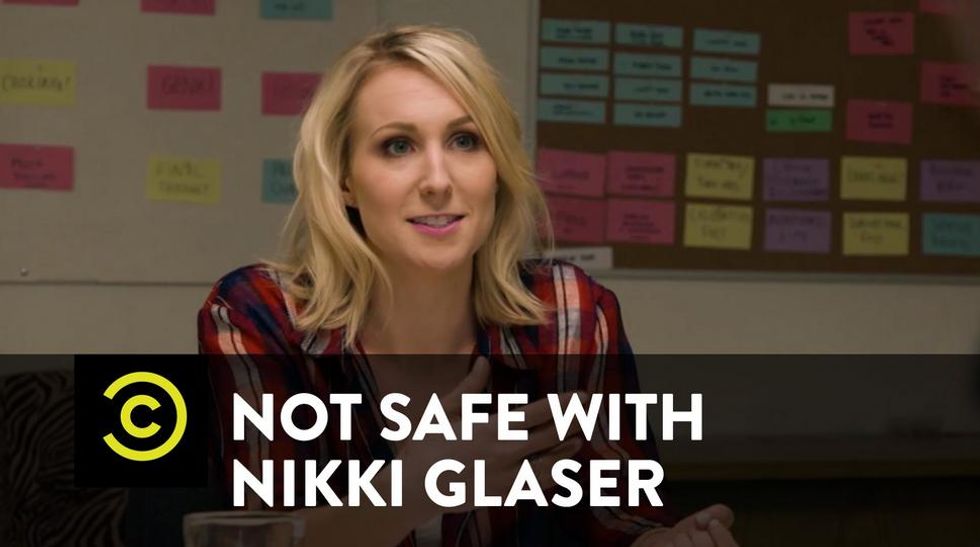 Last night's episode featured one of the funniest things offered up on TV this year.
Pairing up with the amazing Sara Schaefer--fellow comedian and former co-host on MTV's Nikki and Sara Show...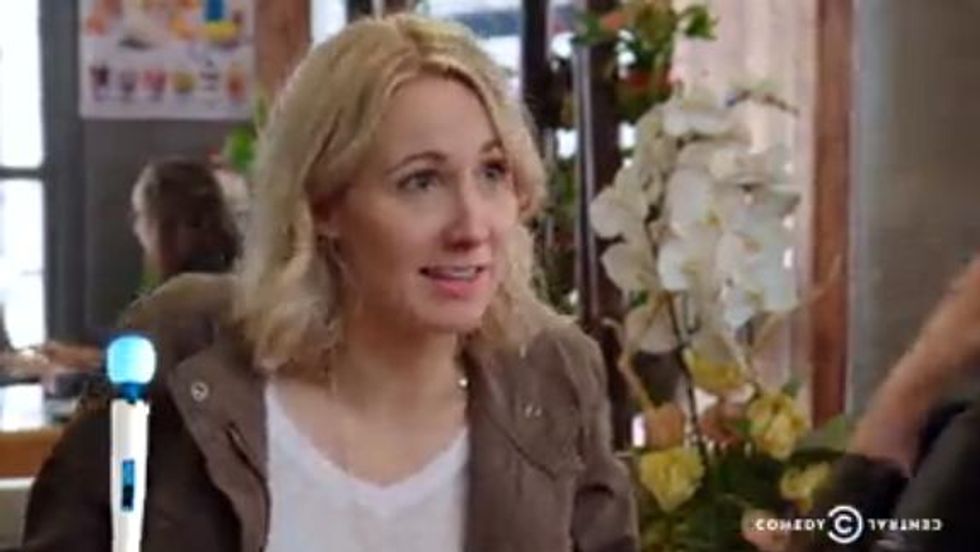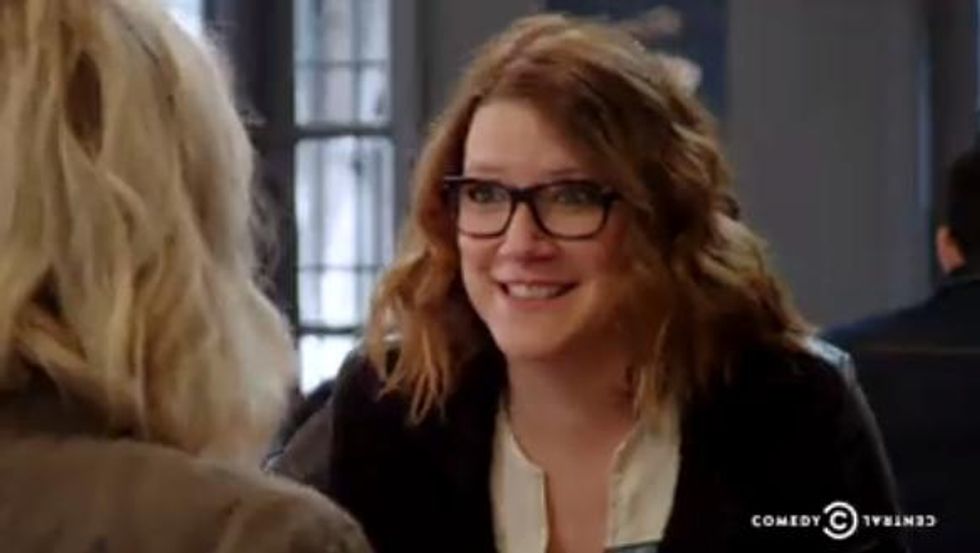 ...Glaser parodies Jerry Seinfeld's super self-congratulatory web show Comedians In Cars Getting Coffee, with "Comedians Sitting On Vibrators Getting Coffee."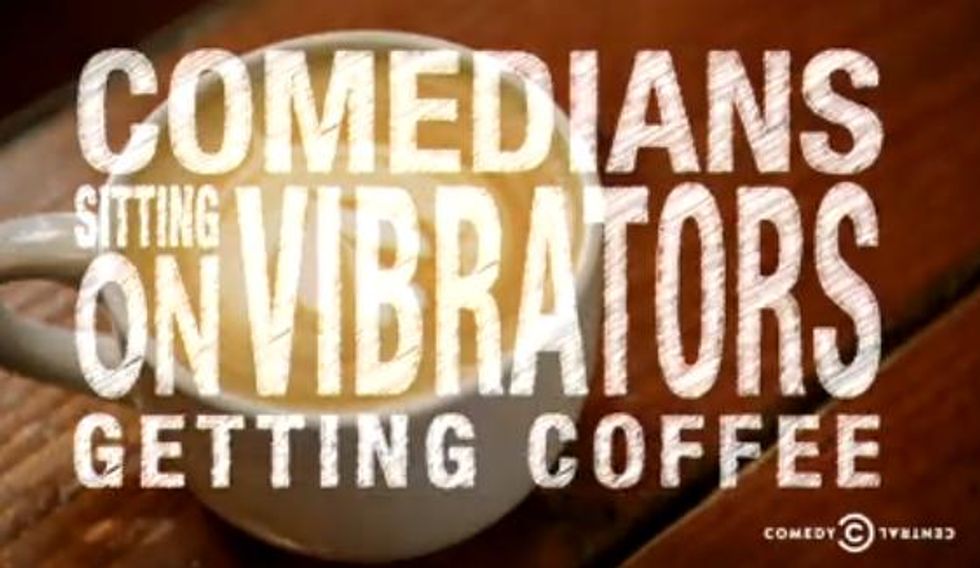 The premise is literally just that: Glaser and Schaefer sit on Magic Wand vibrators (controlled by outside forces) at a busy coffee shop, and chat about everything from comedy to squirting--all while attempting to maintain their respective composure amidst said-rumblings below.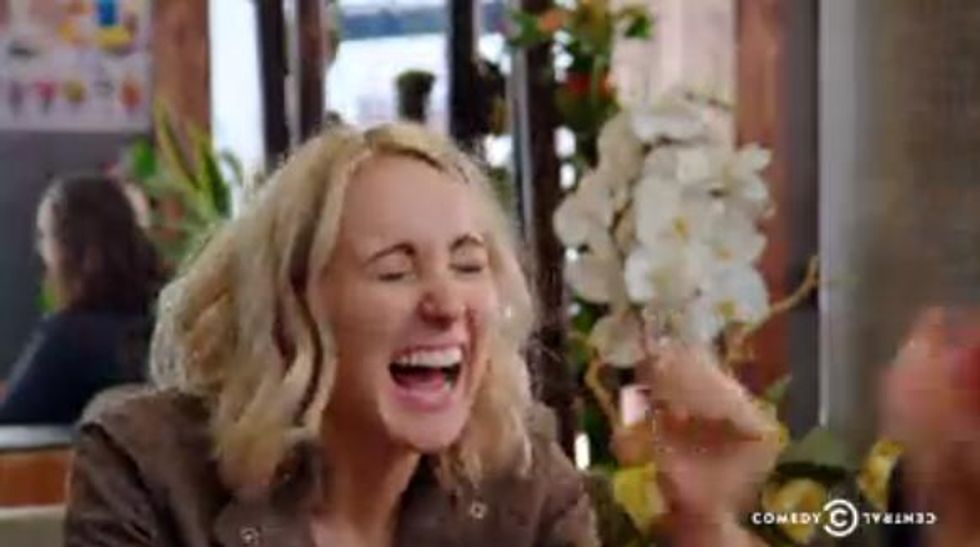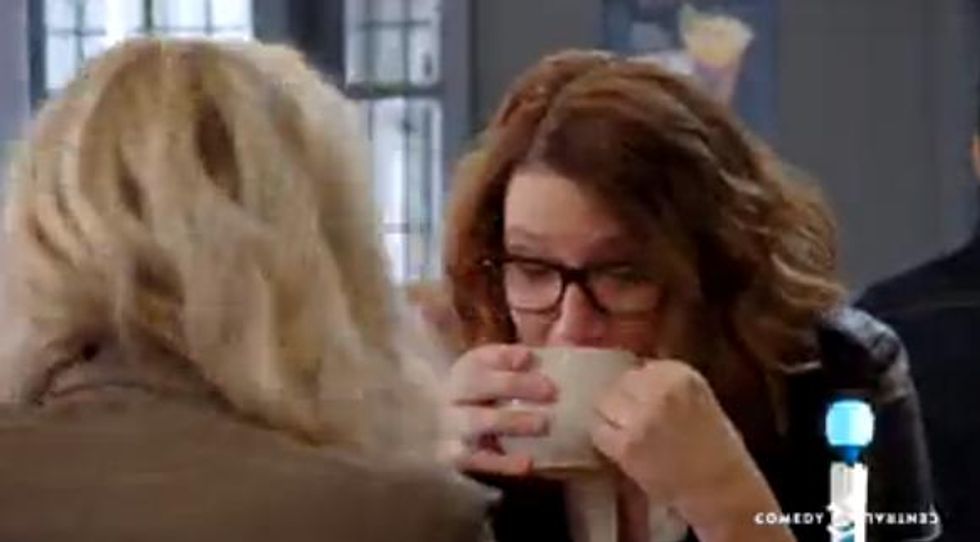 You'll be weep-laughing by the first 30 seconds.