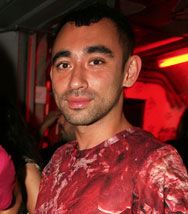 Last night, 25-year-old pop empress
Lady Gaga
and her creative partner-in-crime,
Nicola Formichetti,
unveiled their newest collaboration -- a complete re-doing of Barneys New York's 5th floor entitled "
Gaga's Workshop
," a holiday-theme endeavor chocked full of candy-filled craziness and "monster" memorabilia. In fear of getting trampled by Gaga's dedicated fan base, PAPERMAG hiked it to the Upper East Side yesterday morning to get an exclusive preview of the project, with Formichetti and Barneys Creative Director
Dennis Freedman
as our guides. "It was our dream to work with Gaga," Freedman mentioned at the preview. "She's a New Yorker, has a great message, and a significant amount of proceeds will go to charity." And although Gaga had only at that point seen images of the undertaking, Formichetti predicted her response as positive. "I think she's gonna go crazy [when she sees it]!"
So without further adieu, check out what we've decided are the Workshop items worth putting your claws up for (and elbows out for -- remember to be aggressive!)  after consulting with Formichetti.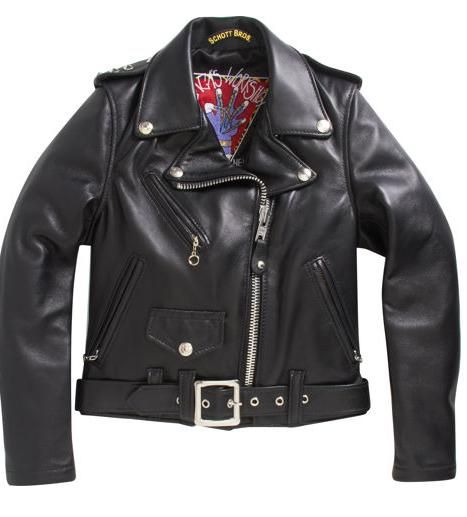 1) Schott NYC Leather Jackets
Sitting on a single rack in rather small quantity, a group of subtly studded leather jackets hang, each one getting smaller and smaller until they reach a size we are certain only Gaga and a very chic infant can successfully don. "Sometimes she wears an oversized, men's jacket," Formichetti explained. "And sometimes she wears a small one, so we wondered how small we could go." The answer? Really small. These babies are snug.
PRICE: $525-$675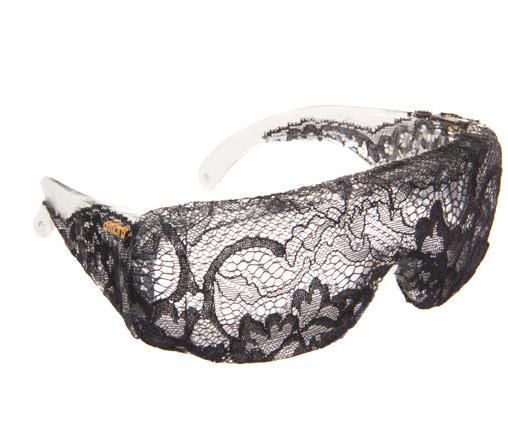 2) Kerin.Rose Lace Sunglasses
In addition to treats, toys, stockings and tons of other trinkets designed to look like some of Gaga's most memorable outfits (as well as the singer herself), much of the merchandise is resembles what the fierce entertainer actually wears in her everyday life. Take, for example, a cavern-like section of the store dedicated to Gaga's signature synthetic hair bows and elaborate sunglasses. "This is just like what we do for [Gaga], but we buy cheap sunglasses and cover them in lace," Formichetti notes. Stars: They're just like us!
PRICE: $295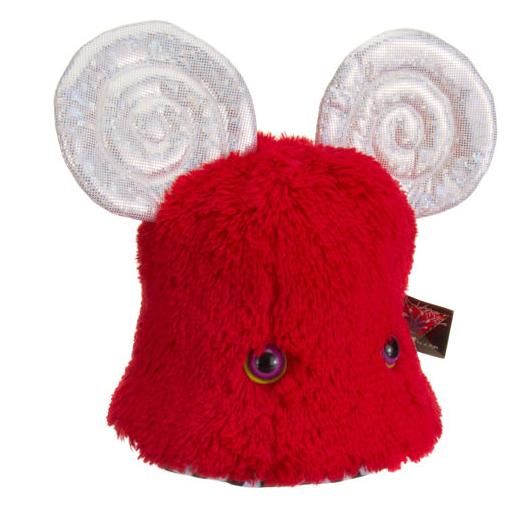 3) Mua Mua Dolls
Although "cuddly" may not come to mind in a Gaga word association game, the Bali-made Mua Mua plush dolls, which are meant to digest bad energy and turn it into love, are perfect for the little monster in your family. Along with some red and blue creatures who look fresh out of a
Monsters, Inc.
spin-off, there is also a mini Gaga with chic shades on and Coke cans in her blonde hair (the hair being yarn), a la
the "Telephone" video
.
PRICE: $48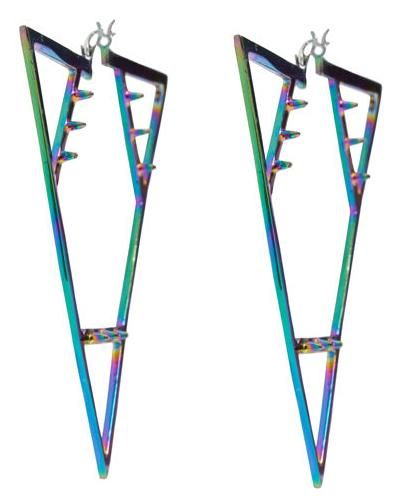 4) Pamela Love Spectrum Triangle Spike Earrings
The array of ornaments offered, fashioned by talented designers
Pamela Love
and
Erickson Beaman
, is decadent to say the least. If you're looking to implement some flashy flair into your wardrobe without breaking the bank (some of these items get a little on the expensive side, which makes sense, as Formichetti mentioned to us that Gaga has similar versions of a few of the pricier pieces), we suggest these edgy, multi-colored jewels.
PRICE: $250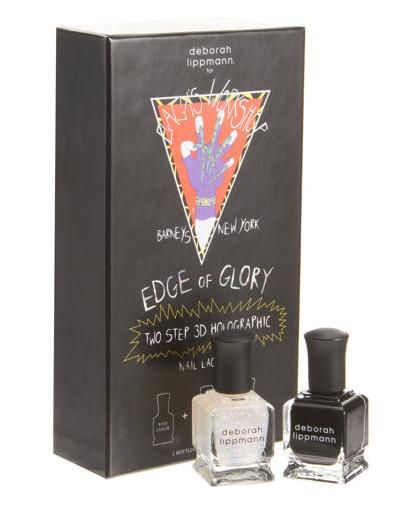 5)
Deborah Lippman Edge Of Glory Nail Lacquer
Deborah Lippman
takes the cake for coolest item offered at Gaga's Workshop -- 3D holographic nail polish! Combining a top color and a base to make a multi- dimensional image on your nails, this is sure to take your hand game to the next level. And isn't that what the holidays are all about?
PRICE: $45
Gaga's Workshop is open through January 2nd.