New York-based jewelry designer Chris Habana is an expert in distilling punk, tribal, and near-primordial elements into his polished namesake jewelry collection. Famous for accessorizing everyone from Rihanna and Ariana Grande to SZA, the Filipino-American jeweler is back with an exciting collaboration for Nicki Minaj's new album, Queen.
In her new music video for "Ganja Burn," Minaj appears in an ancient Egyptian inspired, 14K gold plated bikini custom designed by Habana. The gilded bra and panty set — worn by Minaj during an elaborate dance sequence where she takes on an ancient monarchical persona — was made in collaboration with creative director and stylist B. Åkerlund. Awash in moody scarlet light and surrounded by smoke, Habana's designs shine like armor in Minaj's narrative about a warrior queen rising from a deep sleep.
"This was actually our very first custom job with B. Åkerlund," Habana told PAPER. "She approached us with this task and wanted a more elevated, Egyptian-inspired version of a solid metal bikini set. We've made large scale things before, but this one was definitely a challenge because the timing was tight, and Nicki Minaj has such incredible body proportions that we needed to make sure this fit right. Luckily B and her team sent us a silicone model of Nicki's body so we worked with our bench jeweler to shape the cup and panty base, while we carved out the wing details. It all came together so seamlessly. We never expected the full look to be so amazing."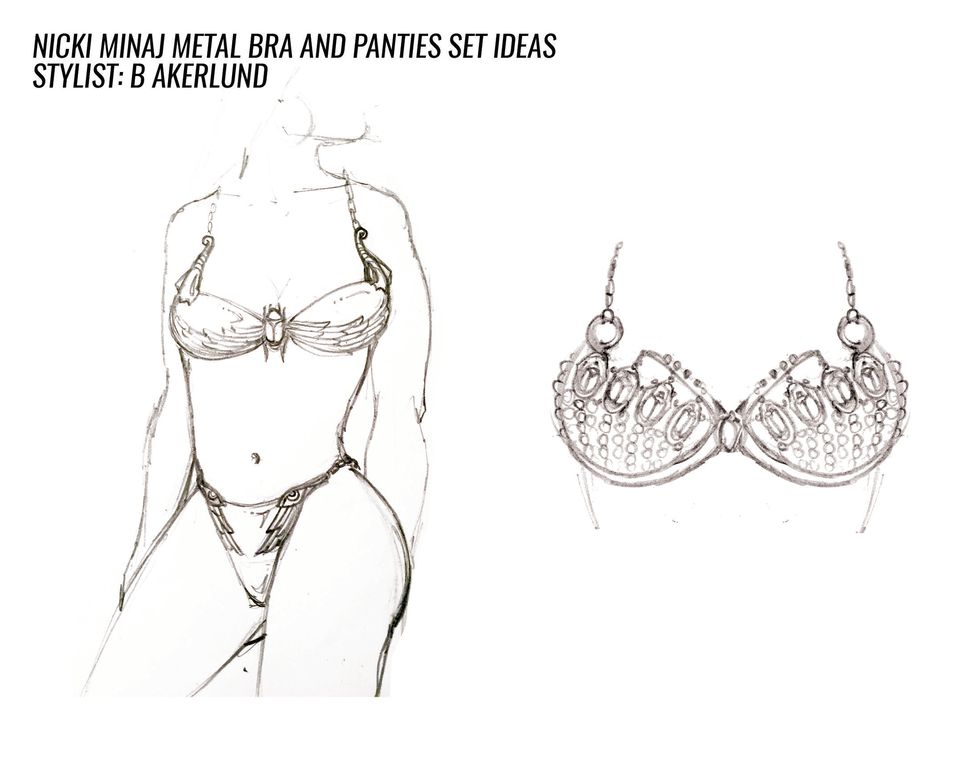 Check out behind-the-scenes photos, courtesy of Chris Habana, below.
Photo via YouTube
Sign Up For The Morning PAPER